Change is afoot at London Fashion Week, with the British Fashion Council show space moving from its iconic Somerset House venue to Brewer Street Car Park in Soho. The schedule has also been given a shake-up, with a host of new designers and presentations on the schedule. Here, we pick ten of our favorite designers/shows to watch.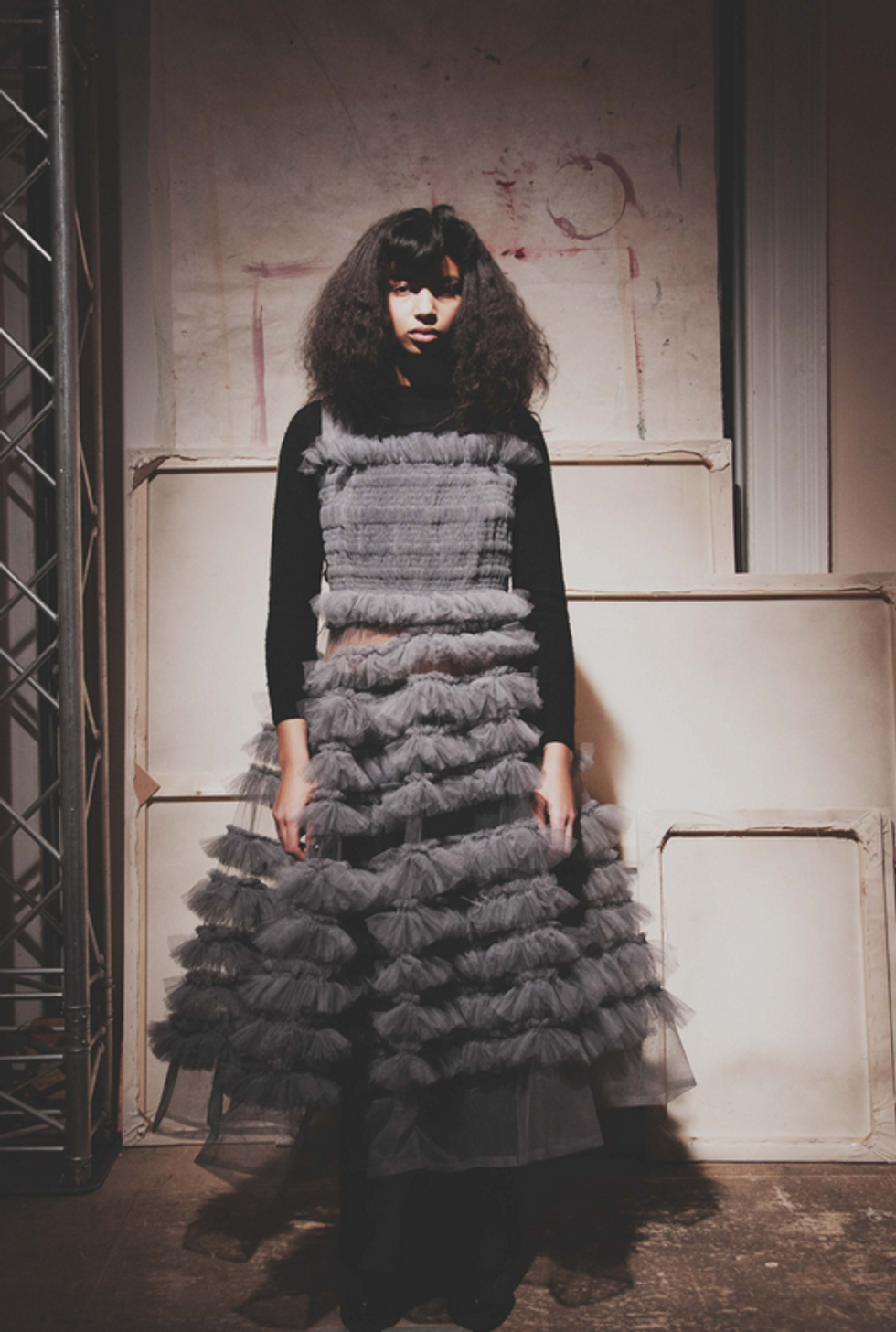 Molly Goddard
Now in her third season, Goddard has built a cult following for her whimsical taffeta gowns, handcrafted prom dresses and super sweet candy ruffles. Delve through the tulle layers though and Goddard's teen dream remix packs attitude, as does her girl gang of supporters which includes Björk, Phoebe Collings-James and sister Alice Goddard, as well as Dover Street Market, who snapped up her most recent collection. Last season, she threw a naked art model into the mix, so we're curious to see what theatrics are in store for her first on-schedule presentation.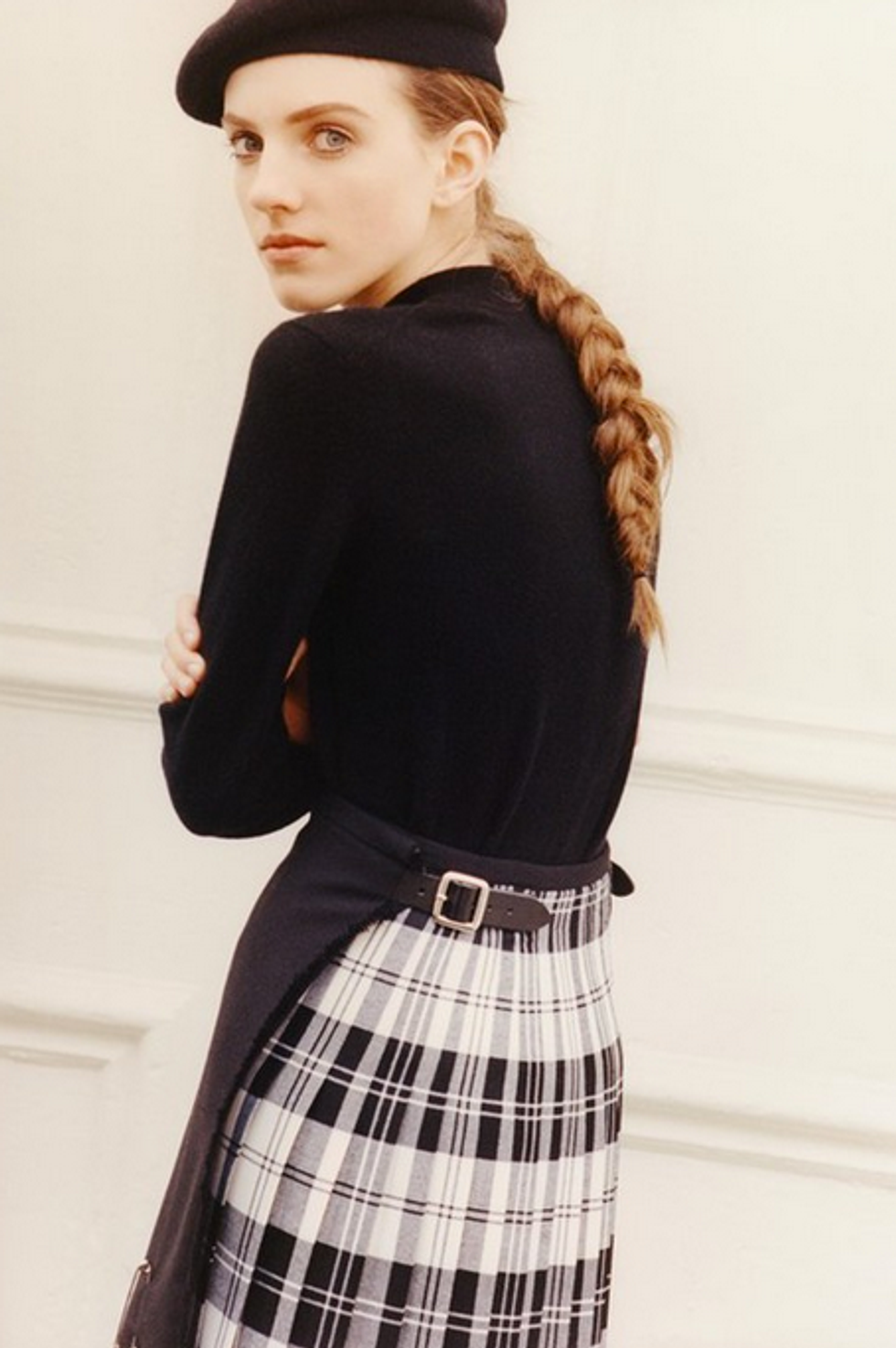 Le Kilt
Samantha McCoach's punked-up modern interpretation of the Scottish classic references British subcultures and the '80s club scene. The name itself is so-called after the legendary Soho Club -- a Blitz Kids hangout lined with tartan wallpaper. The Scottish designer, who previously cut her teeth at Fred Perry, manages to walk a fine line, which sits somewhere between your grandmother's closet and punk anarchy, blending patchwork plaids, neon hues and handcrafted classic silhouettes.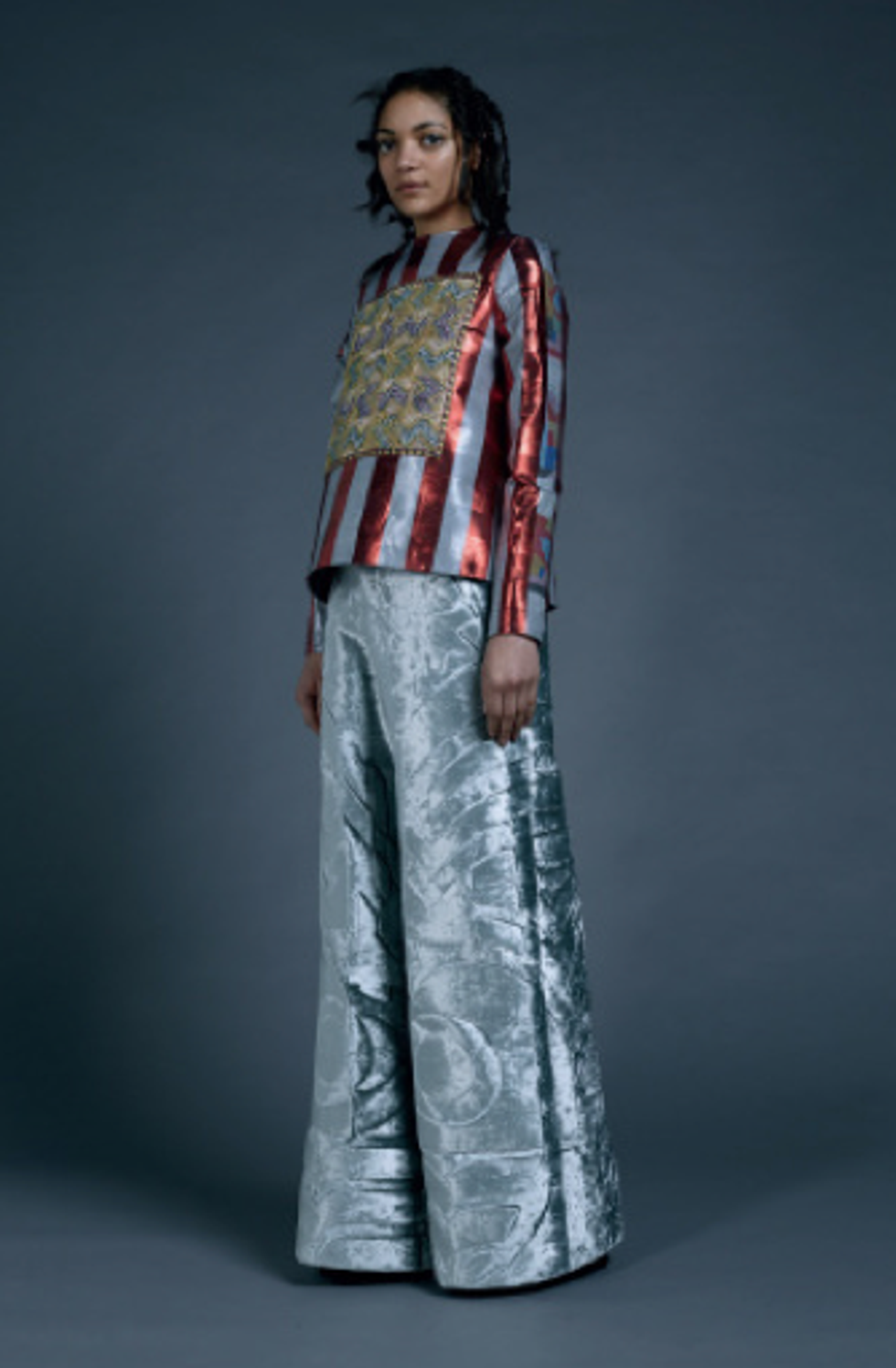 Sadie Williams
Since graduating from Central Saint Martin's in 2013, Sadie Williams has built a reputation for her innovative approach to textiles, splicing chevron stripes, pop colors and metallic foil prints with lashings of Lurex. Think raglan sleeves, glitter applique and Pierre Cardin Space Age references and you're halfway there. Now in her second season at LFW, William's presentation promises craft-heavy minimalism and retro sportswear references.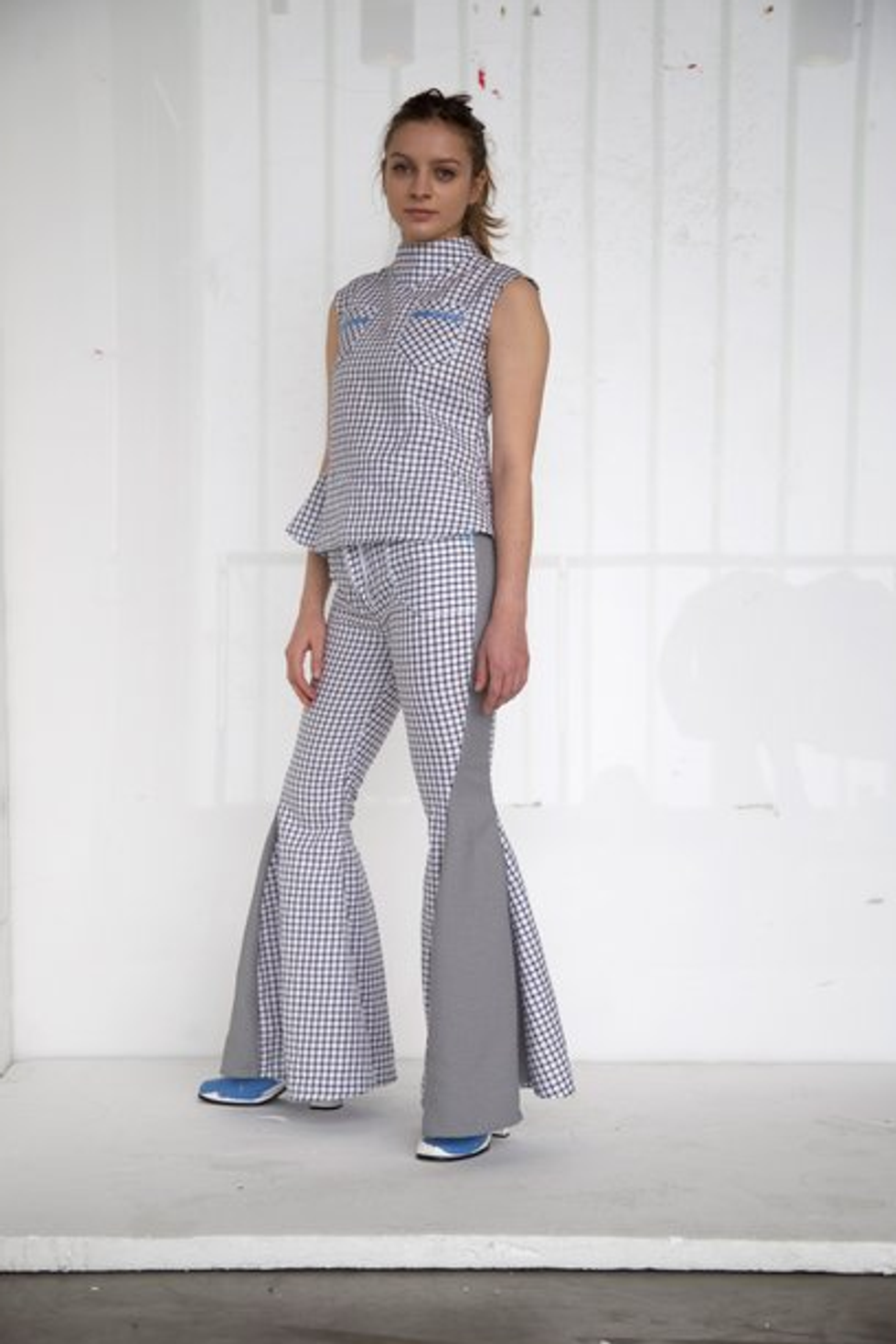 A Design by Richard Malone
Fashion East
Fashion East has long been heralded a melting pot of emerging talent and this year is no exception, with a stellar line-up including Richard Malone and This Is The Uniform, alongside returning designer Caitlin Price. Malone, who was awarded the prestigious LVMH Scholarship last year, is known for his distinct padded silhouettes, gingham prints and retro stripes, inspired by his heritage and upbringing in rural Ireland.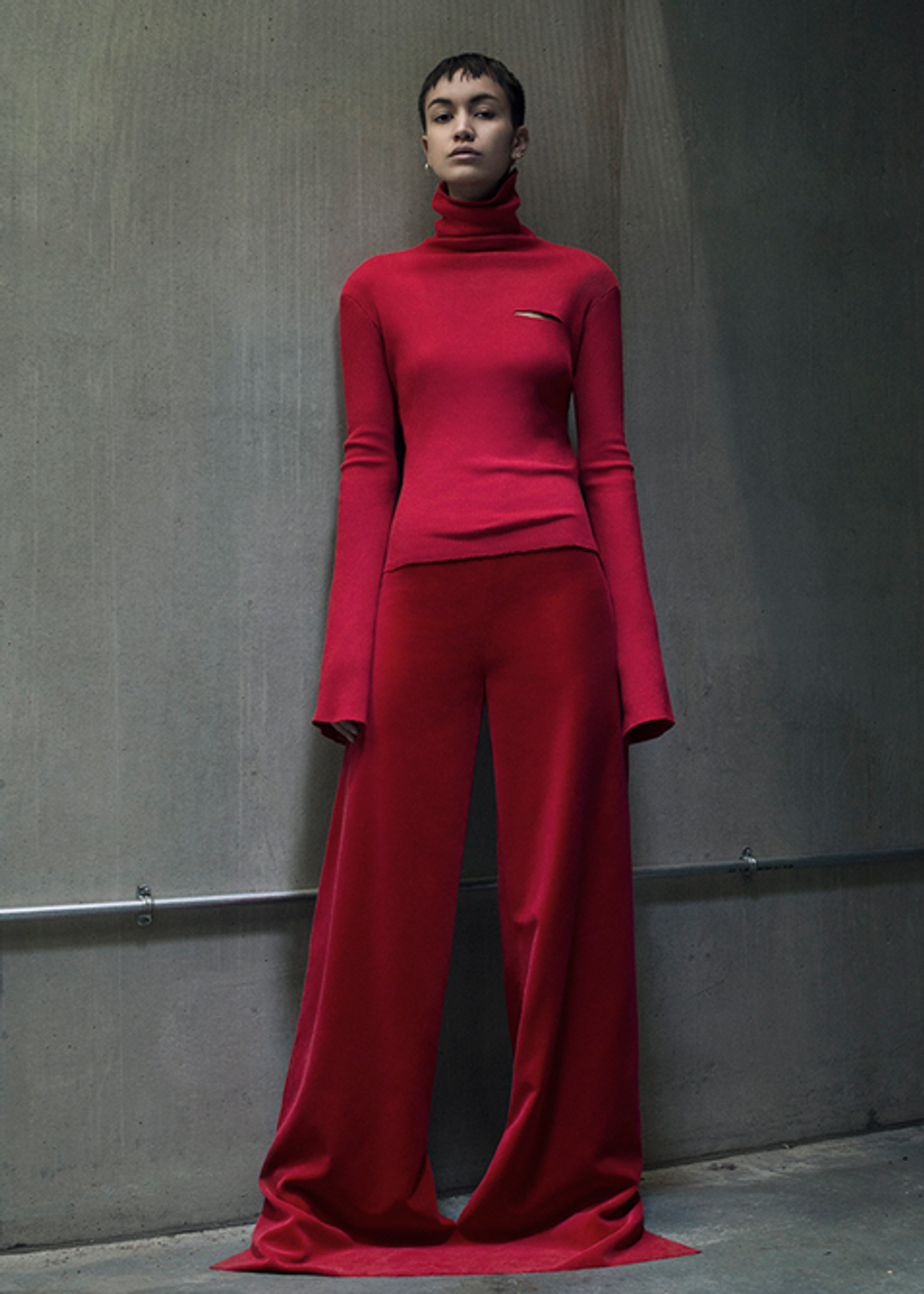 Marta Jakubowski
Marta Jakubowski's block color collections champion nineties minimalism and androgynous tailoring. With a CV that reels off Jonathan Saunders, Hussein Chalayan and Alexander Wang, she is noted for her fabric-heavy stark silhouettes and surrealist touch. Her masculine collections are underpinned by a lingering sex appeal, achieved through unexpected skirt slits, and exposed skin.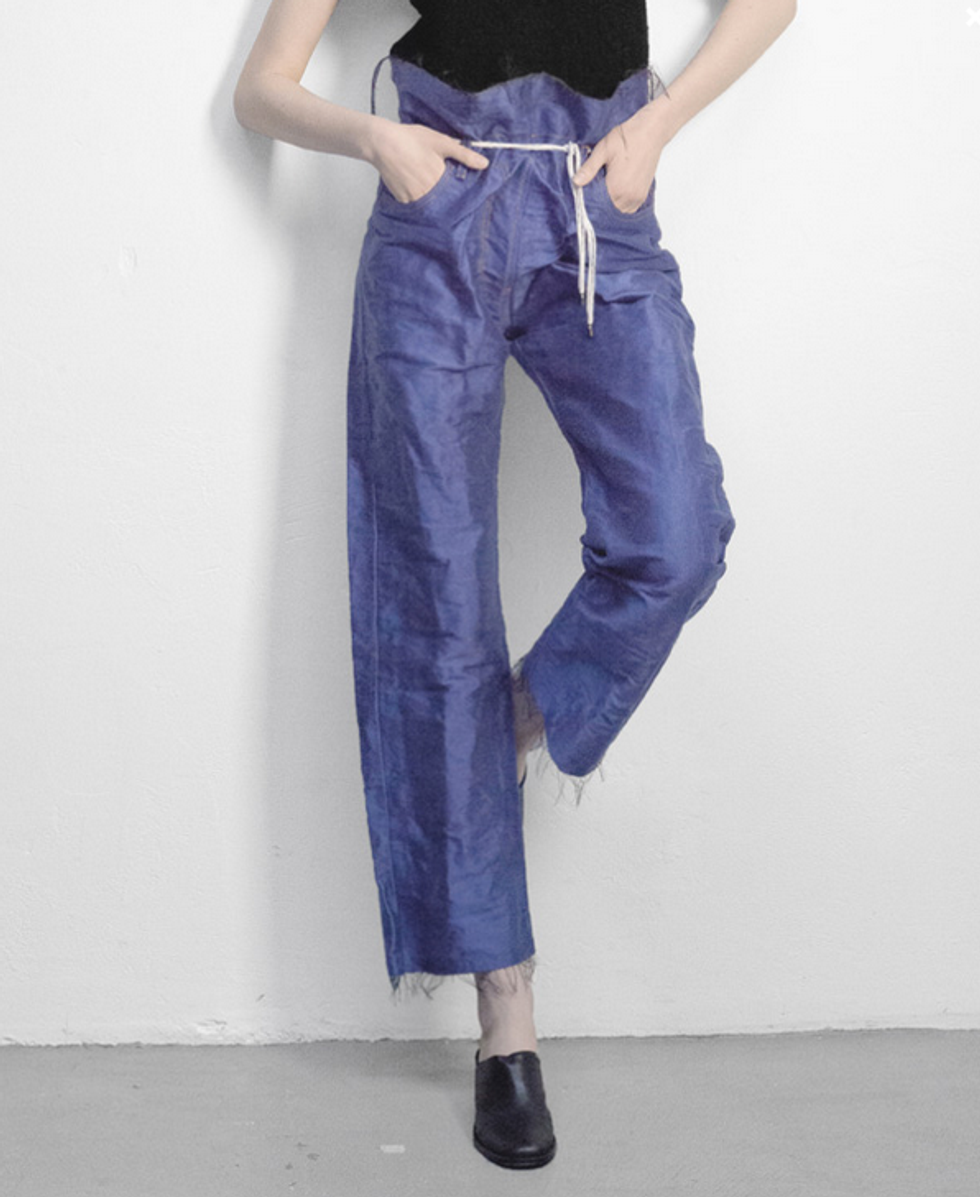 Faustine Steinmetz
Returning to fashion week with a prestigious LVMH string to her bow, Faustine Steinmetz is known for her laboriously hand-woven, rugged denim and inventive fabric manipulation (last season, she coated her jeans in silicone). The Parisian-born designer works with sustainable fabrics and recycled yarn to create her
intricate denim-led collections
, always placed within an equally intriguing installation space.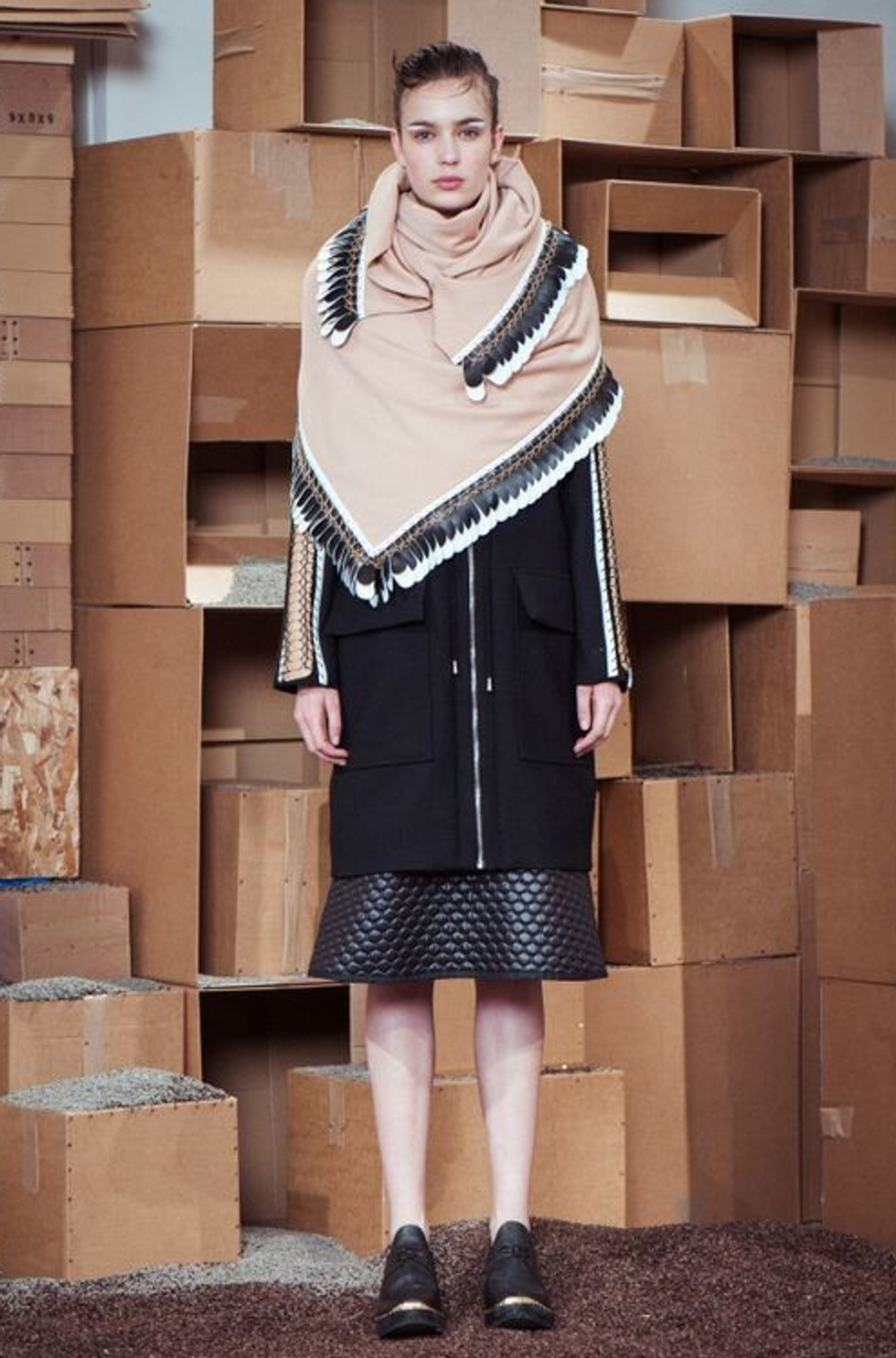 Danielle Romeril
Craftsmanship sits at the helm of Danielle Romeril's collections, which encompass an otherworldly take on elegance crafted from plaid, plastic, lace and leather. The devil is in the details for the Irish designer; look out for intricate fringing, slouchy pockets and subtle prints across skirts, dresses and T-shirts, as romance and rebellion collide.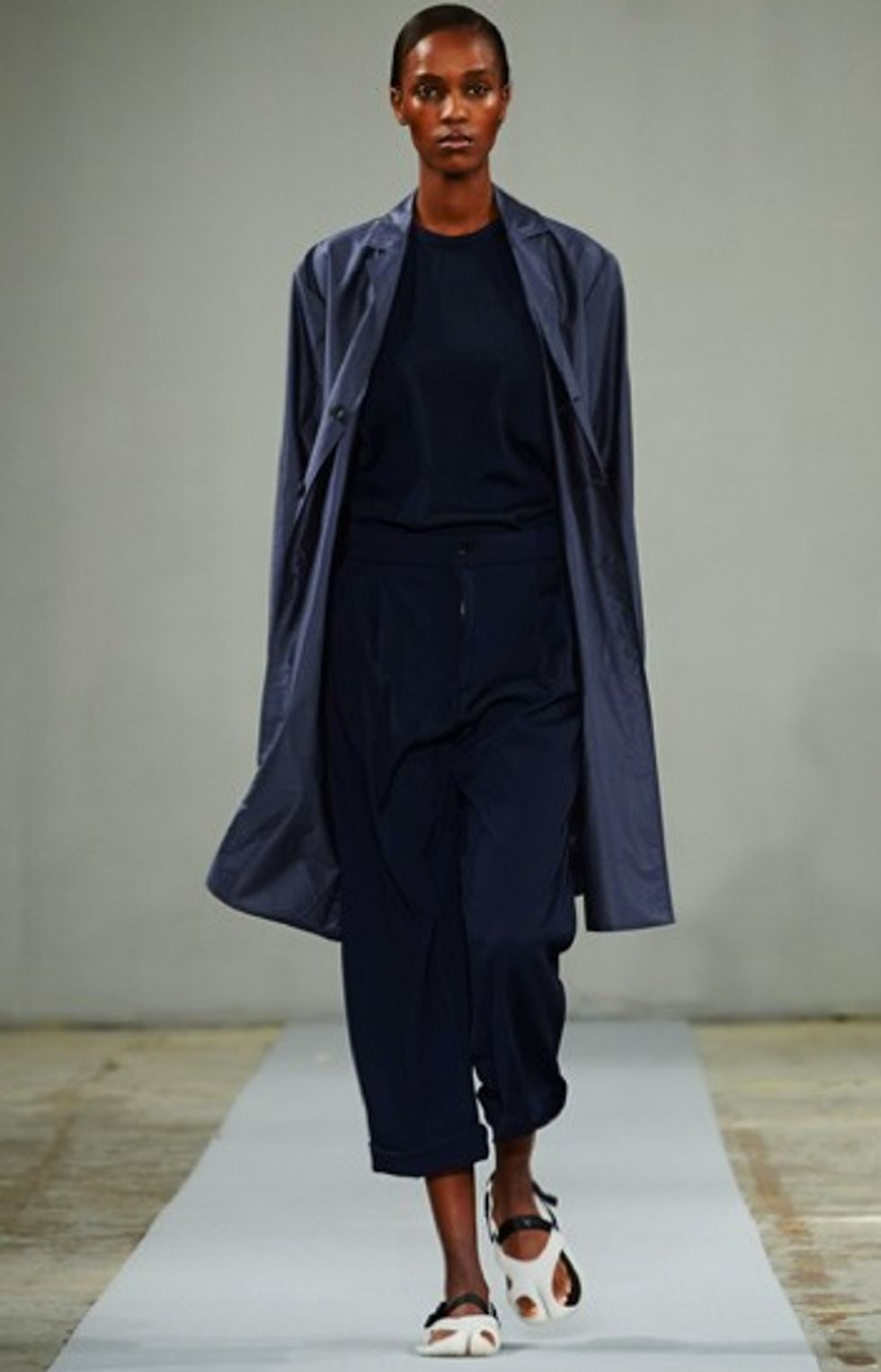 1205
1205 is London's most coveted cult label, founded by Paula Gerbase in 2010. The brand champions low-key, high-quality classic cuts, rooted in old school Savile Row discipline, where the designer trained for many years at Hardy Amies. Signature pieces include pleated wool trousers, crisp shirts and marl dresses, in a neutral color palette of white, grey and navy, and acts as a moment of welcome calm amidst the chaos of Fashion Week.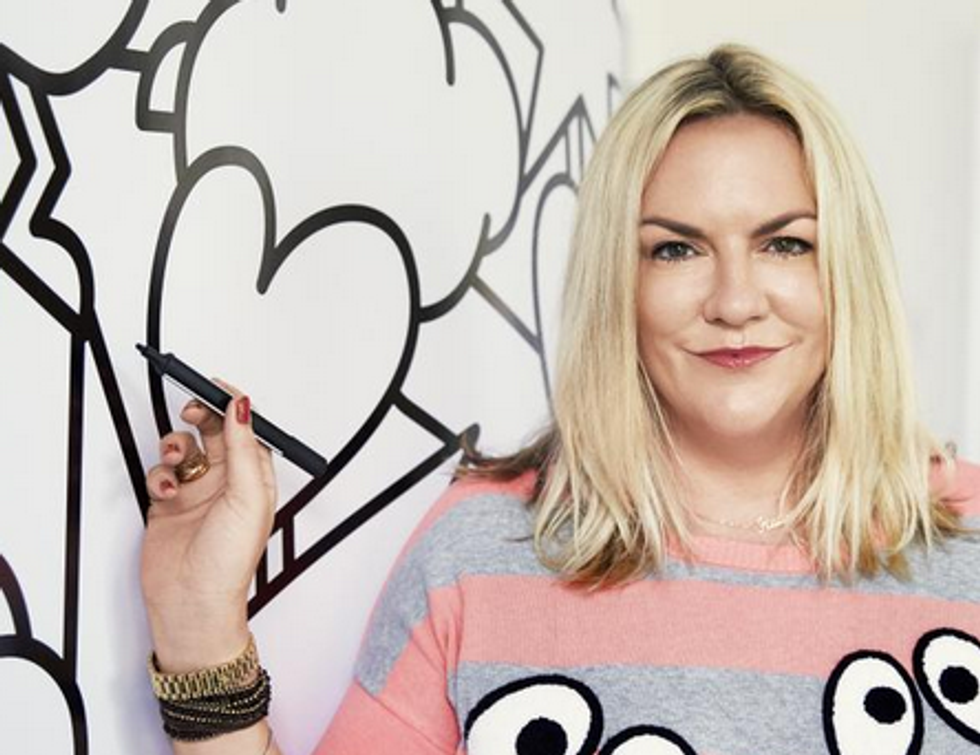 Emma Hill
Hill & Friends
The greatest heavyweight on this list perhaps, fashion is no stranger to Emma Hill, former creative director for Mulberry, credited for giving the brand IT girl status, and changing its clientele forevermore. Her new venture is a collaboration with Georgia Fendley, former brand director for Mulberry, and looks set to harness a similar distinctly British, Made in England vibe, putting the fun in function like only Hill knows how.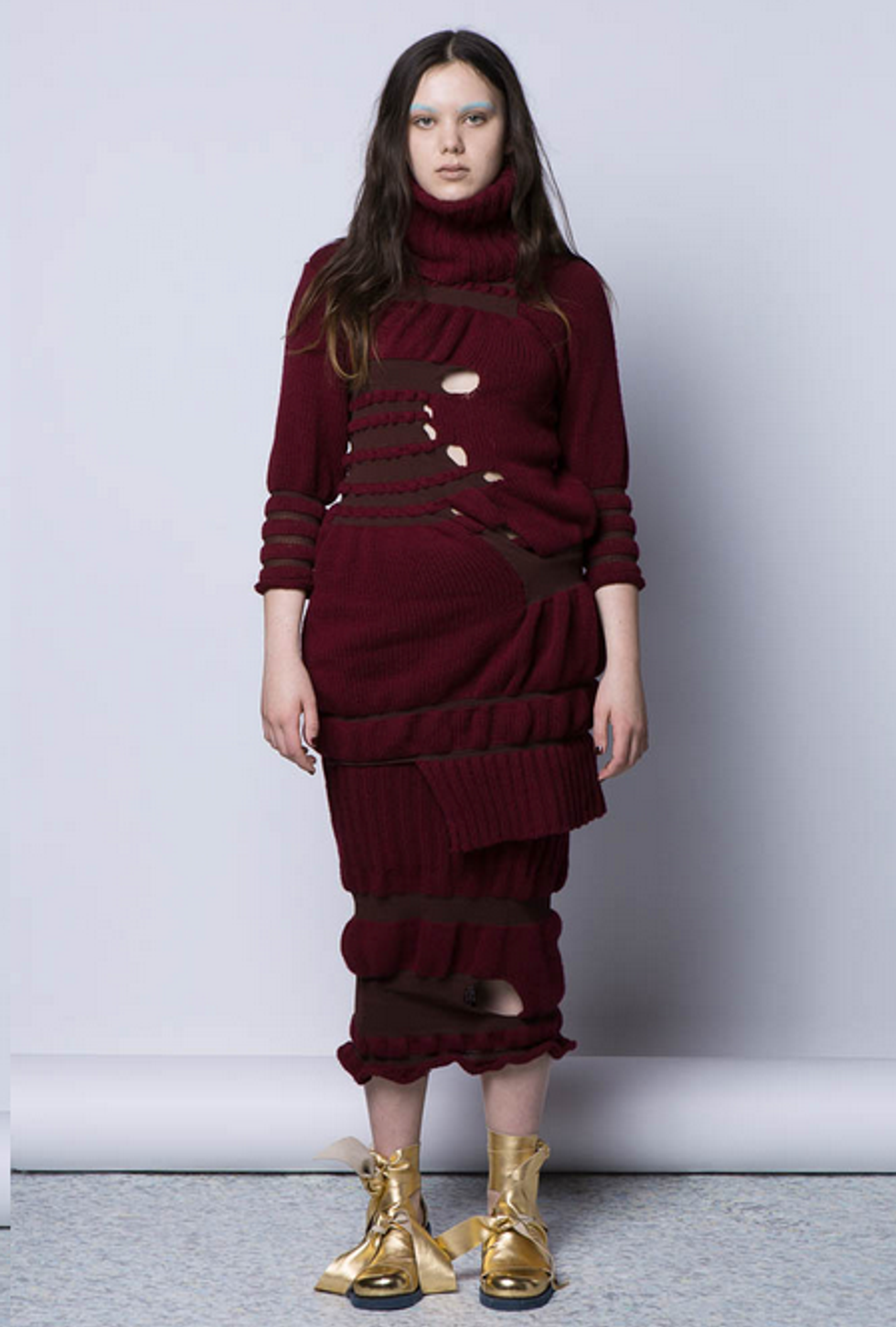 Helen Lawrence
Knitwear designer Helen Lawrence was plucked by Lulu Kennedy in 2014 to join the ranks at Fashion East. Showing off-schedule this season, she will continue her exploration into inventive and unconventional knitwear methods, with past collections boasting pop candy color palettes, deconstructed patterns and a rich tapestry of textures. She has previously worked with Alexander McQueen and Mark Fast, as well as good friend Craig Green. 
You May Also Like