From immersive group shows to exhibitions at the beach, get summer going right with the coolest NYC gallery shows happening this July.

Aki Sasamoto at Luxembourg & Dayan
July 1st, 7pm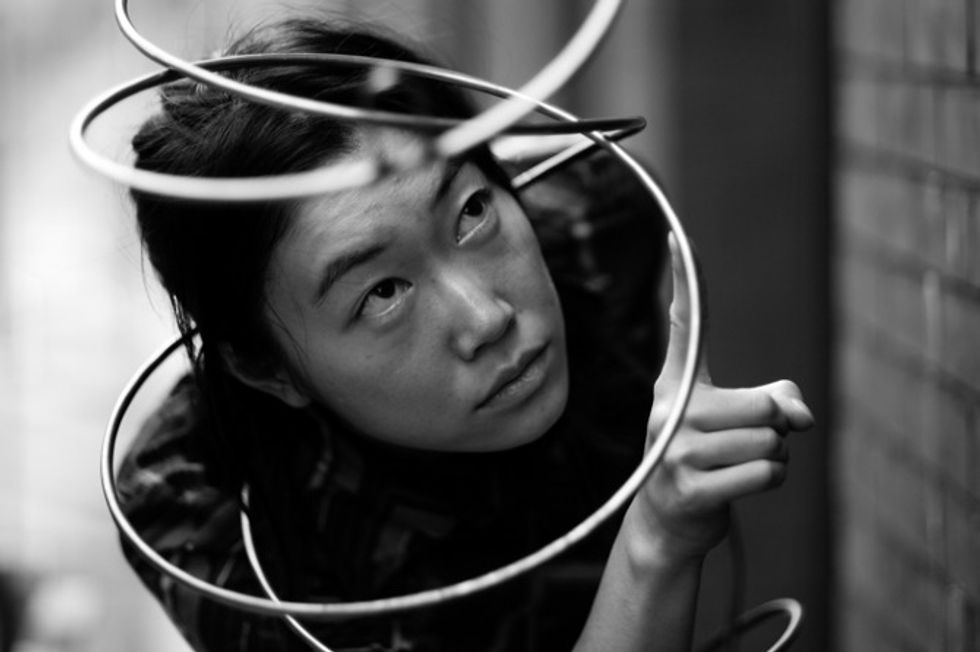 Photo by Paul O'Reilly
On July 1st, Japanese performance artist Aki Sasamoto (who gave us
Coffee/Tea
, the interactive personality test
-
turned
-
maze at this year's Frieze New York) takes over the Upper East Side townhouse gallery Luxembourg & Dayan for a multi-dimensional, multi-room performance combining comedy, dance, confession and lecture.
Skewed Lies / Parallel Stare
is an extension of Sasmoto's 2010 project at MoMA PS1 and will take viewers inside a weaving of narratives and spaces, including the artist's reaction to granola eaters and email wedding invitations.
Freedom Culture at The Journal Gallery
July 1 - August 8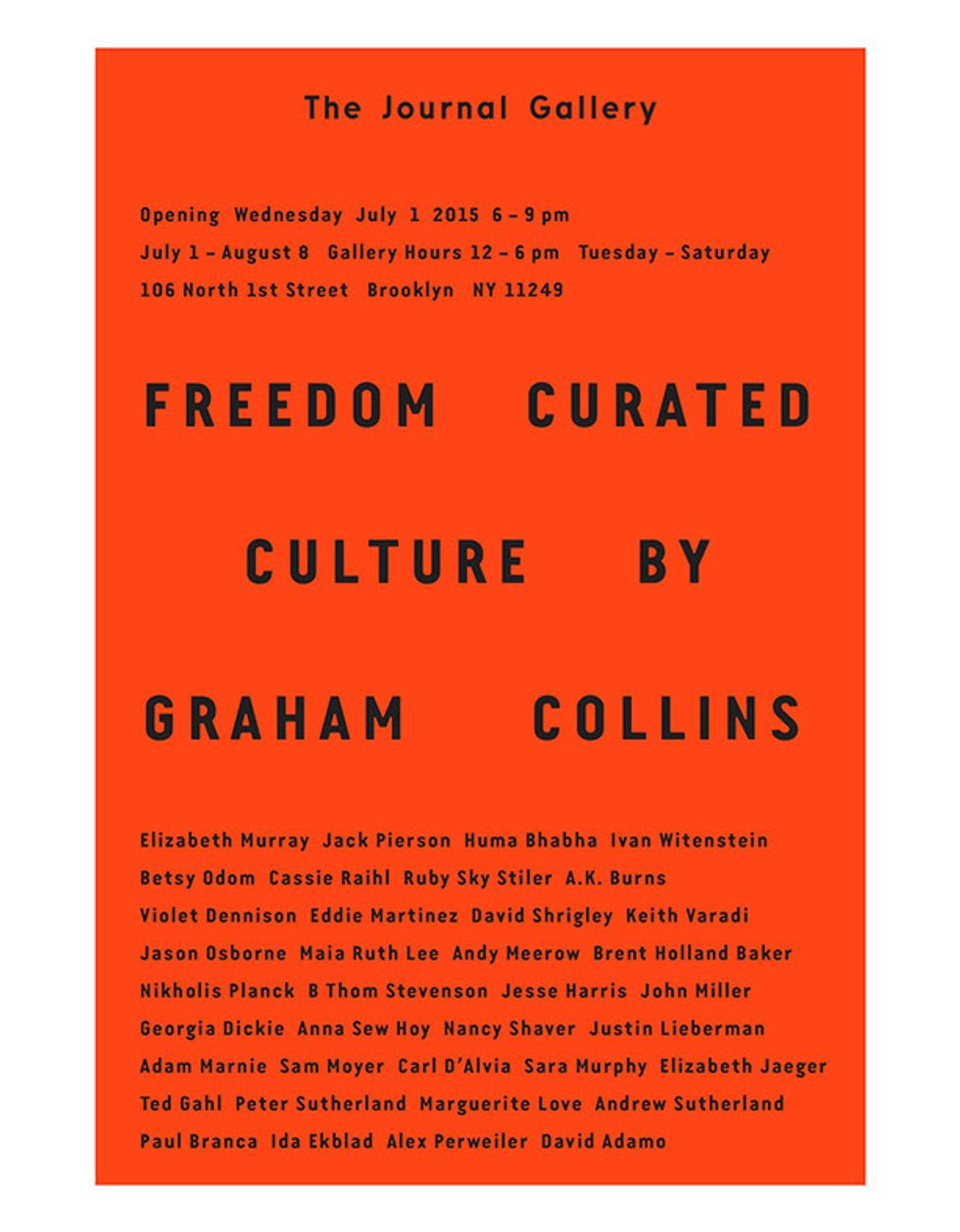 Nothing like a summer group show that gives you all the art you want to see without having to leave the AC of one gallery
.
Freedom Culture
brings together over 35 of our favorite emerging artists for an exhibition exploring communication through painting and sculpture. Curated by artist Graham Collins, many forms of text
-
based works will be shown by artists like Eddie Martinez, Peter Sutherland, Sam Moyer, Ted Gahl and more.
Photography Sees the Surface at Higher Pictures
July 1 - August 7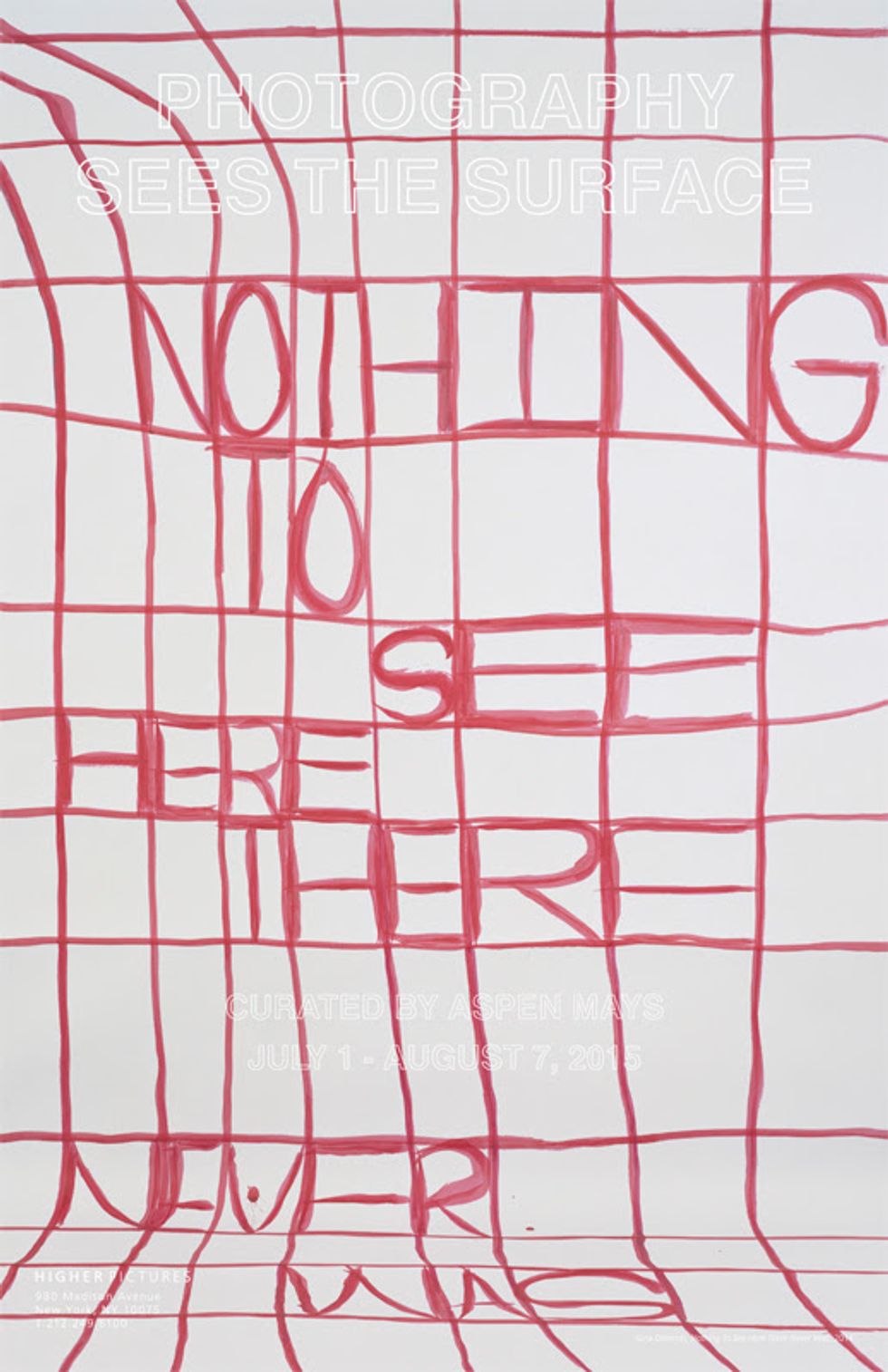 Based off the book
Photography Sees the Surface
published by photography students at the State School of Graphic Arts in Prague in 1935, this group show, as well as the original book, highlights how photography can both capture and skew the details of an object's surface. The show's organize
r,
Aspen Mays, has brought together over 20 contemporary photographers (who are also teachers and professors in the medium) as well as historic material, like a photo from Man Ray's teaching journal, to re-explore the many ways of seeing 80 years later.
EVERYTHINGS at Andrea Rosen Gallery
July 2 - August 14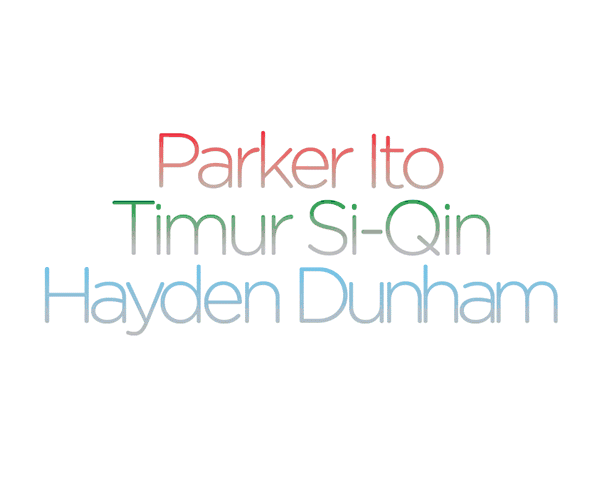 There is zero information about this group show on the Internet, but with a line up like Hayden Dunham (aka QT, the PC Music producer with a
pop song and energy drink
to her credit, among other releases), the more-is-more net artist
Parker Ito
, and the futuristic consumerist installations of
Timur Si-Qin
, how can this show not be amazing? Plus, this GIF got me feelin'
EVERYTHINGS
. 
Summer Show at Petzel Gallery
July 2 - August 7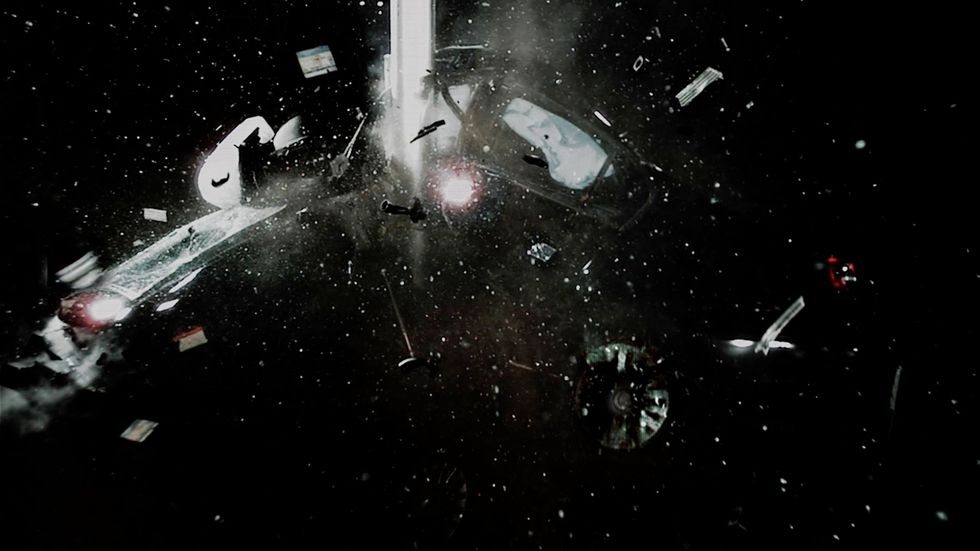 Three artists, three installations, one gallery. Bringing together the diverse and immersive works of installation artists Jon Pylypchuk, Jorge Pardo, and Dirk Skreber, Petzel's group show is explosive, showing sand-blasted paintings, surreal 3D-printed hanging light fixtures and some highly catastrophic video art of a slow motion car crash.
Anna Glantz at Topless Rockaway
July 4 - July 18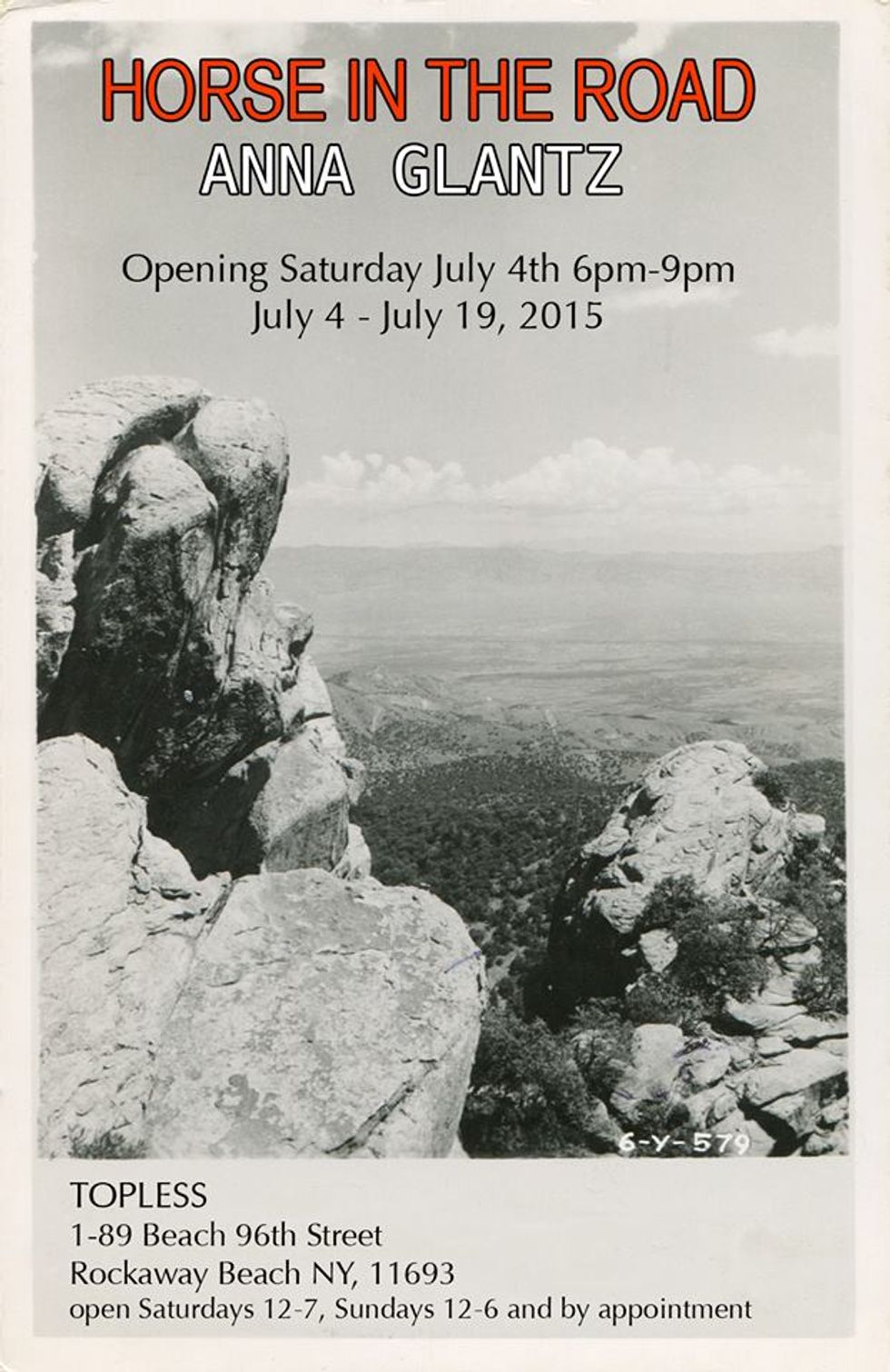 If you're out at Rockaway Beach this Independence Day, bring your beer and hotdogs over to Topless gallery, a summer gallery in a house built in 1912 that was left abandoned after Hurricane Sandy. The gallery shows emerging artists like painter Anna Glantz, which opens July 4th 6-9pm with a series of paintings based on a bizarre story featuring a cast of "fugitives, outcasts, the publicly shamed, and the perpetually bored" who find "no fork in the road, but rather a horse." Sounds fun.

Lindsay Morris at ClampArt
July 9 - August 24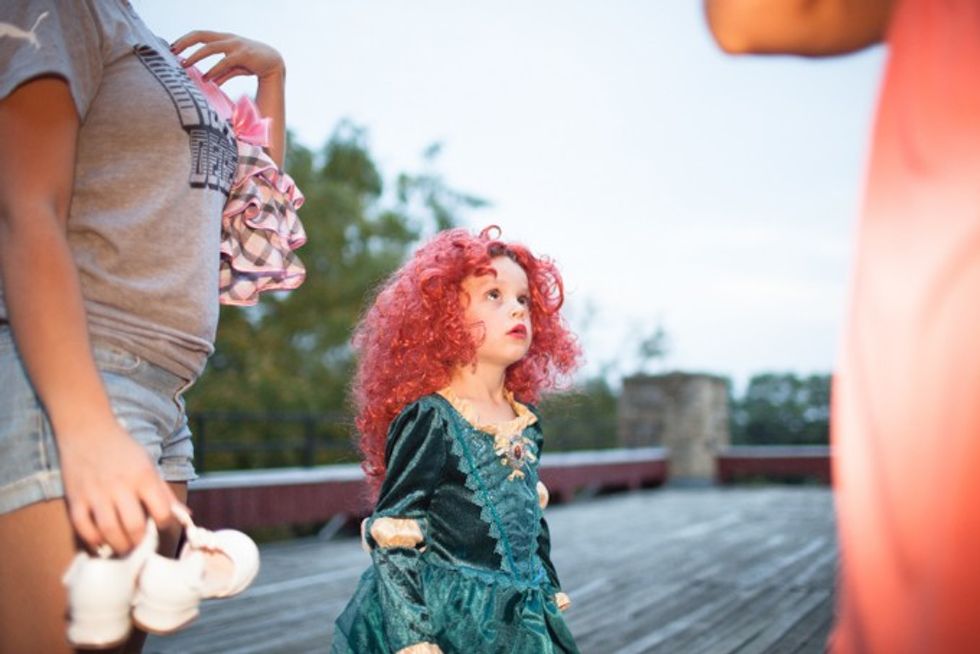 From Lindsay Morris'
You Are You
In Lindsay Morris' new photography exhibition
You Are You
, the artist gives us a unique and compassionate inside look at a weekend at a summer camp for gender-nonconforming children and their families. "I intend to reach beyond the confines of the camp to contribute to a dialogue about the crucial role that support plays," says Morris, whose pictures from the series have been featured in the
New York Times
Magazine. The collection of photographs are stunning, both in content and in style, exuding that excitement of summer camp that all children share.
Summer Mixer at Joshua Liner Gallery
July 16 - August 21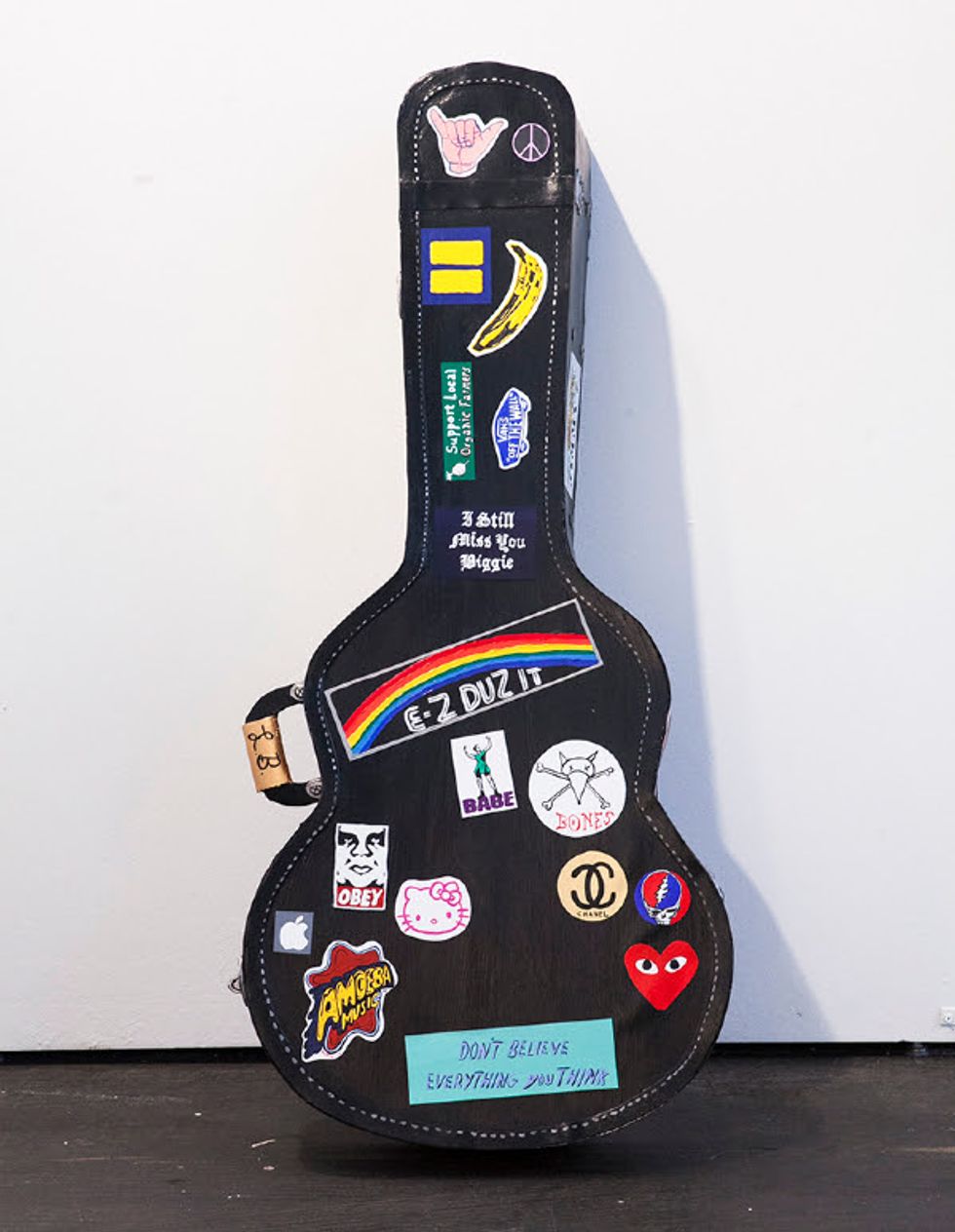 Libby Black,
EZ Duz It
Hang loose with a collection of paintings, prints and sculptures from Joshua Liner's annual
Summer Mixer
, bringing together emerging and established artists like Libby Black, Kristen Schiele, Eric Shaw and more. From a Duchamp-inspired installation, to bumper sticker bedazzled art, to extraterrestrial bronze sculptures, this group show will take you on a trip, man.


Jacob Aue Sobol at Yosi Milo
July 16 - August 28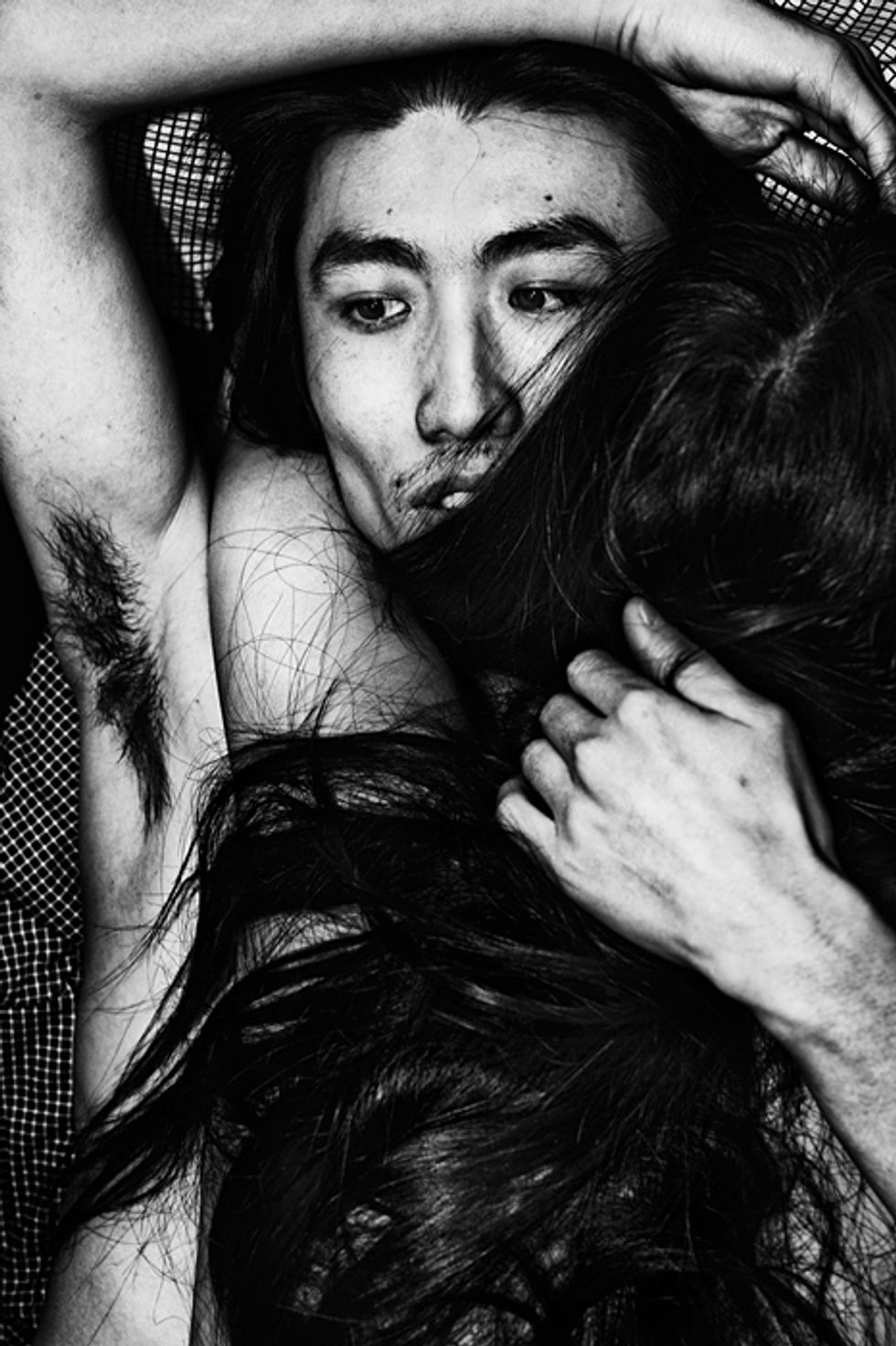 From the series
Arrivals and Departures
Have you ever wanted to drop everything, run away with nothing but a backgammon board and a flask of Vodka, and ride the Tran-Siberian Railroad the whole way through? Well, you still can, but until that day, photographer Jacob Aue Sobol has documented the passengers and the ride through Moscow, Mongolia and China in a cinematic black and white photography series called Arrivals and Departures.

Until September 20th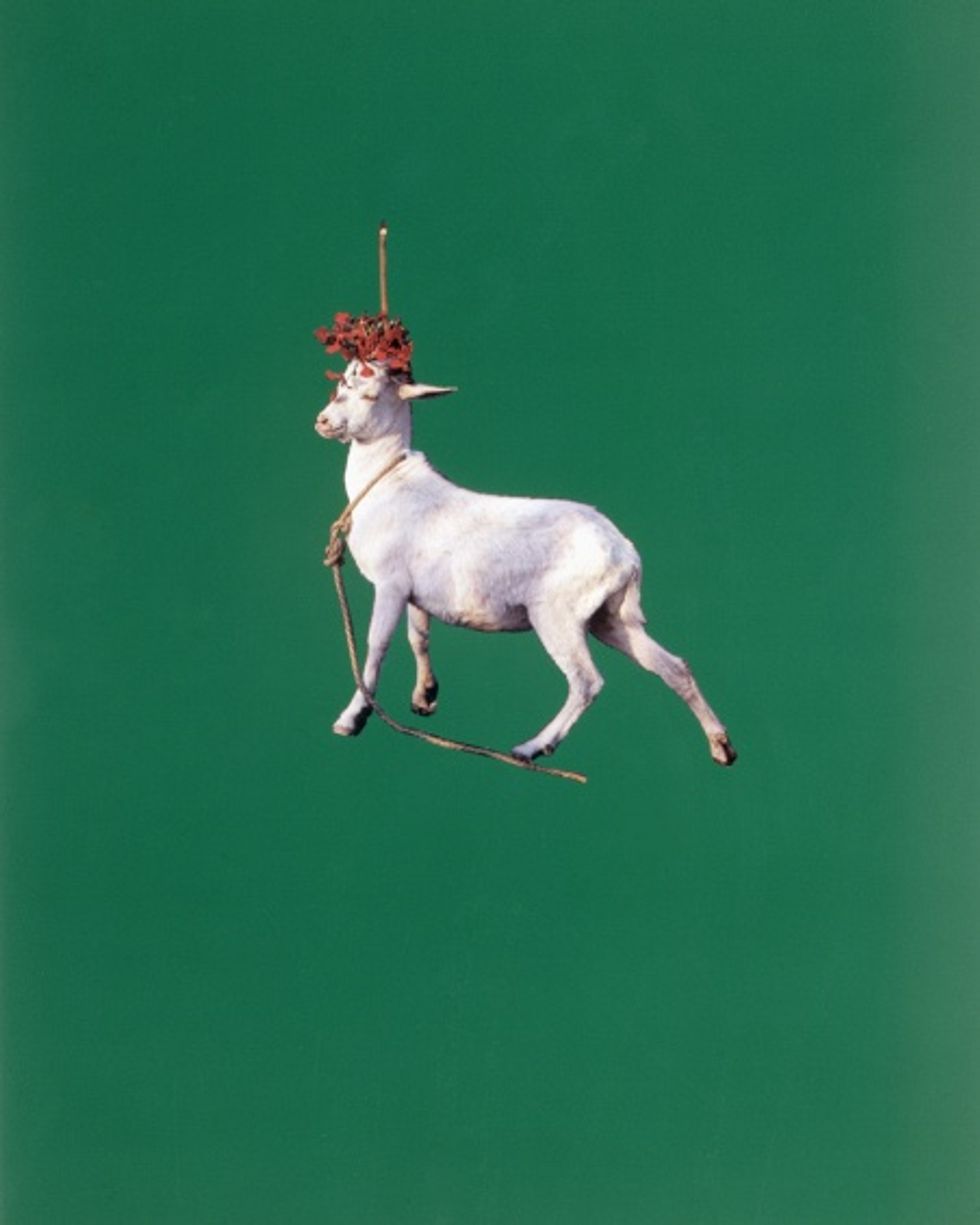 Sarah Charlesworth,
Goat
, from the "Objects of Desire" series
Explore the 'DoubleWorld' of conceptual artist Sarah Charlesworth whose work recontextualizing, dissecting and collaging photographs through the '70s, '80s, and '90s pushed the medium to where it is today. For an even deeper look inside her influential process, join artists Matthew C. Lang, Sara Greenberger Rafferty and more for the New Museum's unique
'Out Of The Box'
art talks throughout the month.
You May Also Like