Movies are constantly being honored for being high quality (Oscars) or utterly rotten (Golden Razzies), but never for anything in between. Well, this injustice has to be stopped. What about all those cinematic accomplishments that are merely so-so? Don't they deserve some languid recognition? To rectify this heinous omission, I've devised the first annual "Meh" awards for movies that didn't move me one way or the other. Kindly applaud -- but not too hard. The Meh winners are...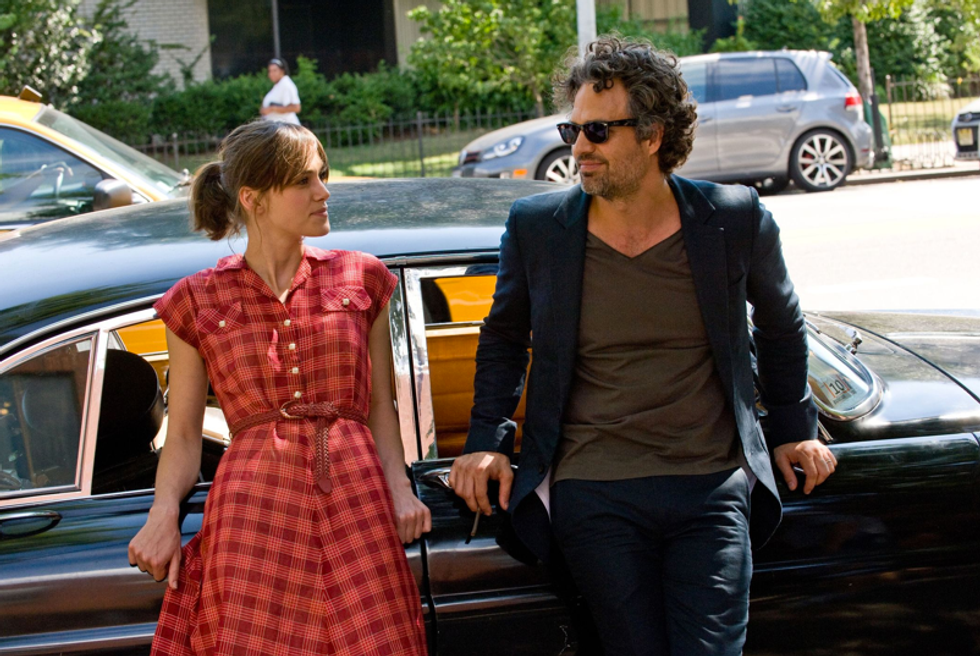 Begin Again
Mark Ruffalo is a down on his heels record exec who spots rising singer Keira Knightley, leading to all kinds of complications vaguely reminiscent of Once (written and directed by the same person, not surprisingly). The bittersweet result wasn't bad, but some of the plot turns didn't convince, and the song performed on the street sounded so canned the film lost total credibility at that point. Still, Adam Levine, who played Keira's icky boyfriend, can actually act, and the weird ending truly got me even if, again, it failed to convince. Put it all together and Begin Again redefines the art of mixed feelings.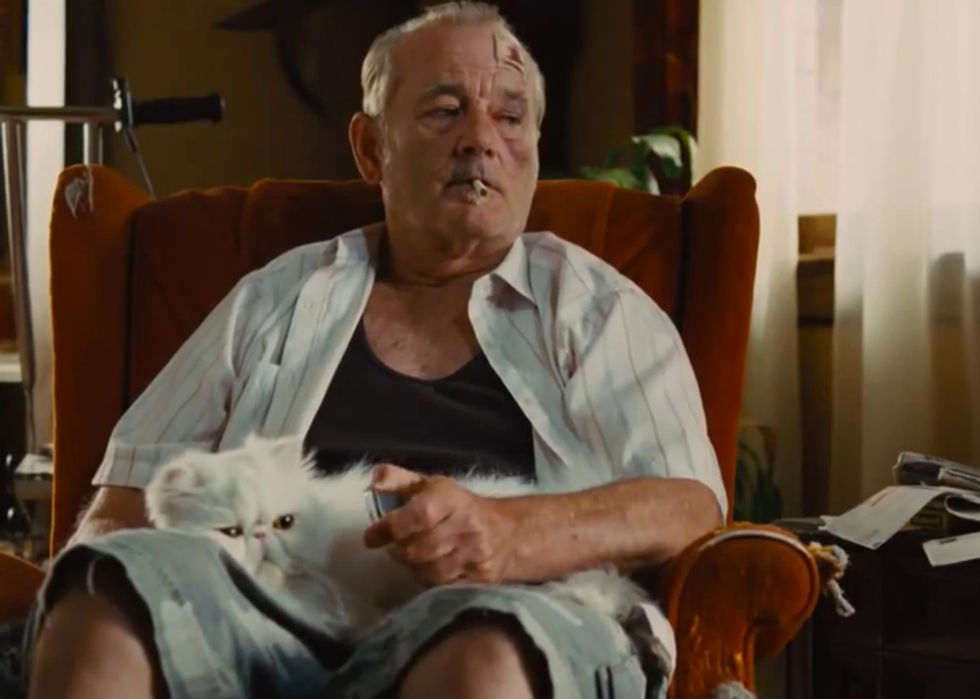 St. Vincent
I was sobbing at the end of this tearjerker about a drunken mess of a man who's hiding a heart of gold. But that doesn't make it a good movie, merely manipulative, with an uncanny knowledge of how to appeal to my sappy side. Bill Murray, Naomi Watts, and Melissa McCarthy (for once playing a regular person, not a flatulent psycho) make the whole thing watchable, and it goes down easily enough (except for the closing credits sequence), but it's hardly the stuff of cinema legend.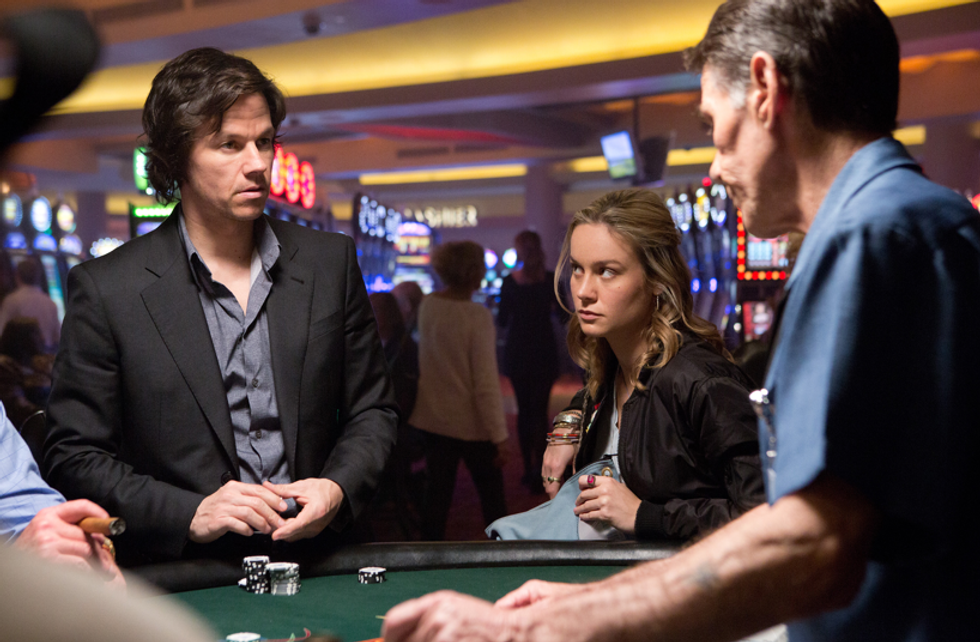 The Gambler
Mark Wahlberg plays an English teacher who's extremely adroit at discussions of Shakespeare. Have I lost you yet? The guy gets in way over his head with questionable people as a result of his terrible debt problem, and while the resulting plunge has some neat glimpses into the underworld, for the most part it's rather dullsville, not even saved by the sight of John Goodman naked. I wanted to yell "Feh!" at the screen several times, but instead was willing to settle for "Meh." Or maybe "Forsooth."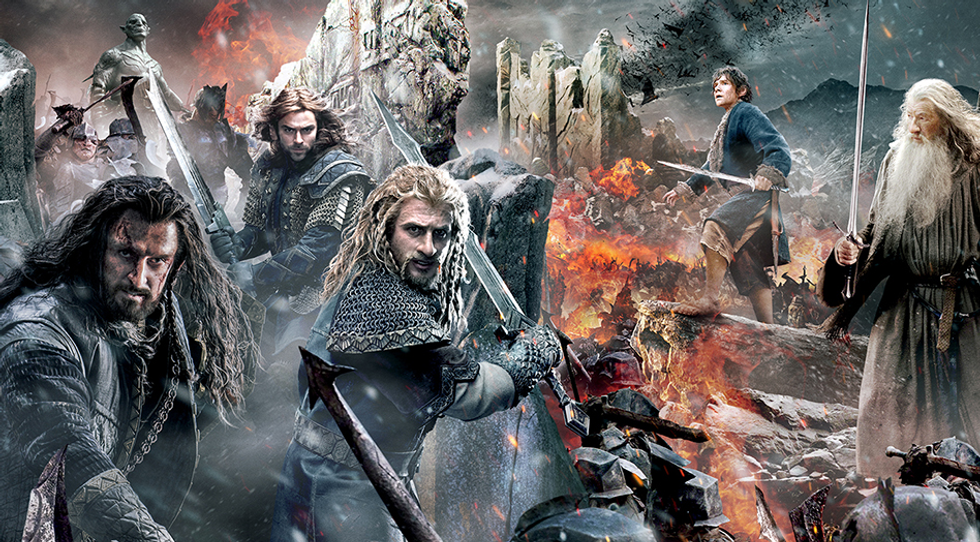 The Hobbit: The Battle of the Five Armies
I haven't even seen this umpteenth excursion into the dark ages of storytelling because I've grown weary of those little trolls and their padded-out mumbo jumbo. Can you just imagine anything more "meh" at this point, even if you're a fan?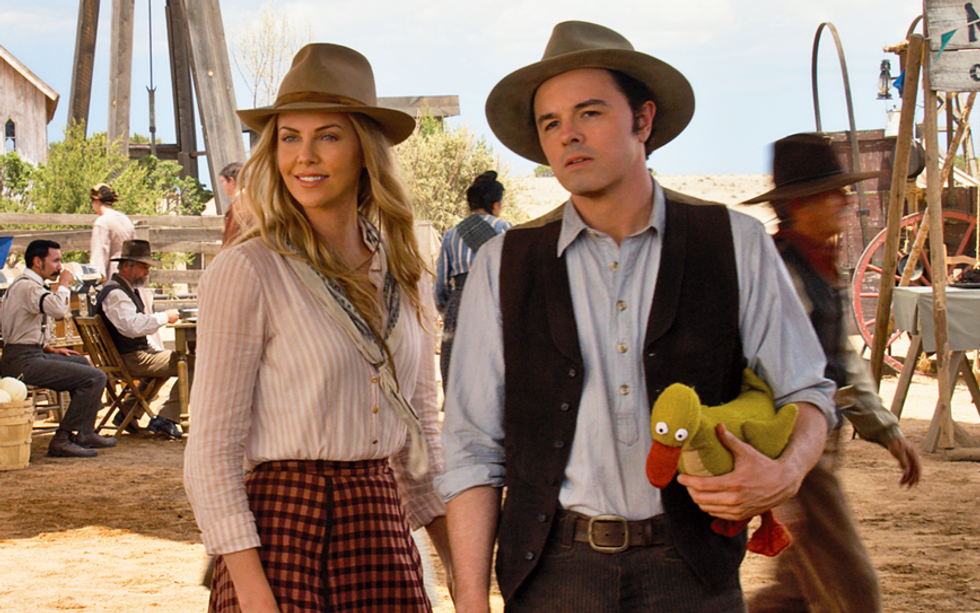 A Million Ways to Die In The West
Seth MacFarlane's outrageous Wild West comedy had lots of gross-out gags, and many were funny, while others were lame, making for a mixed bag that didn't exactly rock the box office. MacFarlane was fine, but didn't exhibit enormous screen appeal, and his comic rapport with Charlize Theron could have been better, but I still found this a passably good comedy. How's that for unusable ad copy?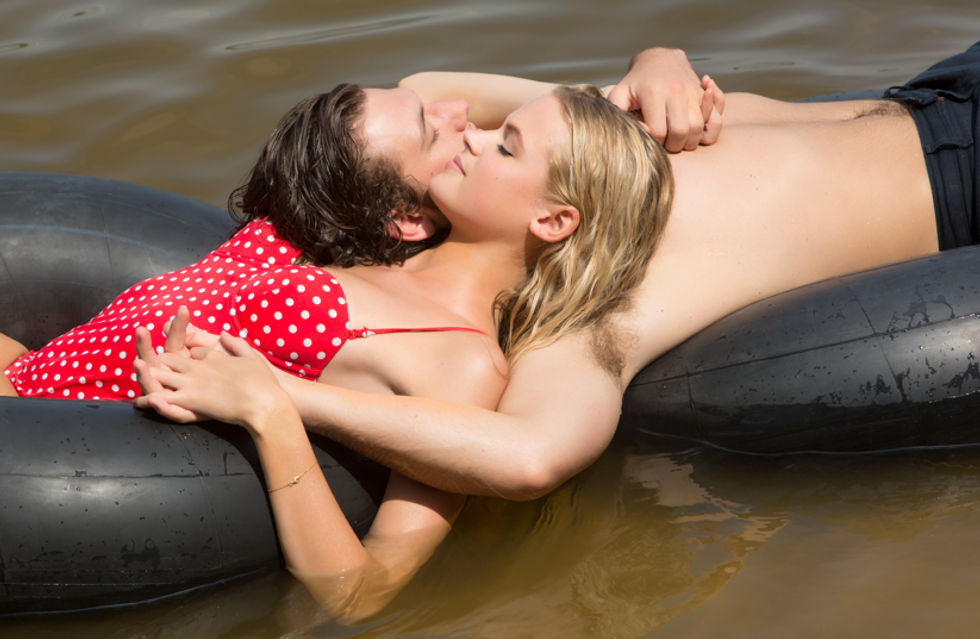 Endless Love
The schlocky 1981 Brooke Shields teenie romance film didn't exactly cry out to be remade, but here it was, with Alex Pettyfer as the guy from the wrong side of the tracks who falls for rich primadonna Gabriella Wild, as dramas mount. But the dramas didn't actually mount that much. In fact, as the screening unspooled, I felt a big heap of nothing, not even the urge to leave. The movie -- which seemed "Endless" indeed -- wasn't bad enough to have fun with or good enough to give in to. So I just sat there, getting older and fatter.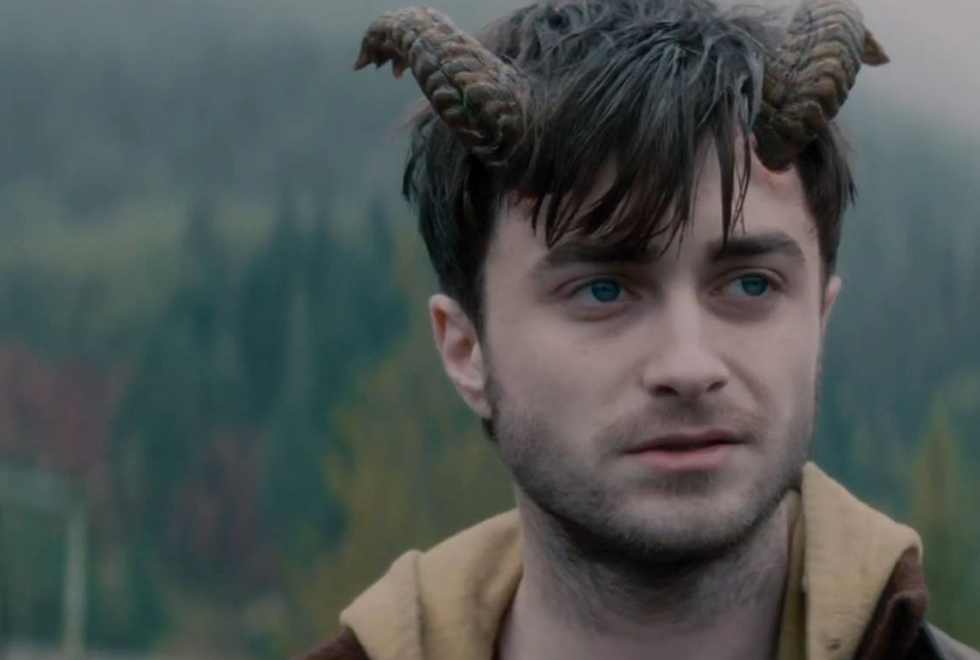 Horns
Daniel Radcliffe has been avidly looking for vehicles to expand his palette beyond his Harry Potter glory days, and he deserves credit for that. The tiny thesp did well in the 2013-released period murder mystery Kill Your Darling, though that one failed to find an audience. Neither did Horns, and I can see why. Radcliffe plays someone suspected of killing his girlfriend, but from the beginning you can tell the character is so decent that he couldn't possibly have done it, even in a trance. The film then becomes an allegory about how his character's horns -- you heard me -- seem to make everyone around him blurt the truth and reveal their agendas. And this somehow advances into a plot involving elaborate special effects, all really gross, mucusy, and reptilian. It doesn't add up, lacking a sorceror's stone or a goblet of fire. "A" for effort, but "meh" for result.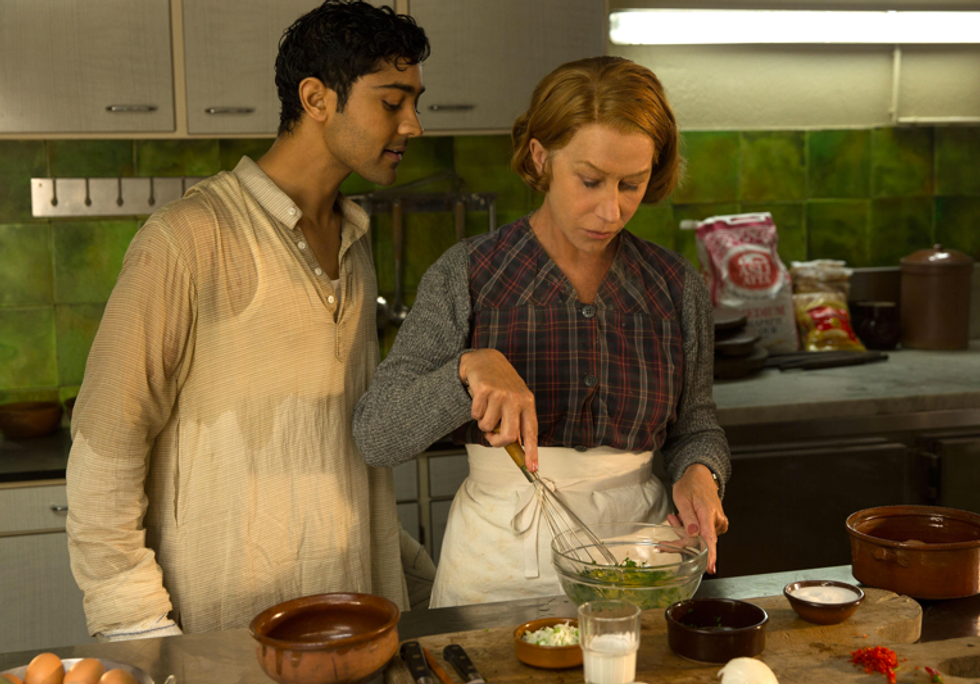 The Hundred-Foot Journey
Lasse Halstrom's films (Chocolat, The Cider House Rules) always have a kind of burnished glow about them that seem to separate them from everyday human experience. I can't stand them. And the same went for this movie, about Indian family members who trek to France to open a restaurant directly across from snotty Helen Mirren's four-star place. Rivalries ensue, along with the inevitable patchups, and it's all respectable but plodding but professional but blah. By the end, I wasn't hungry for more -- I was just hungry for food.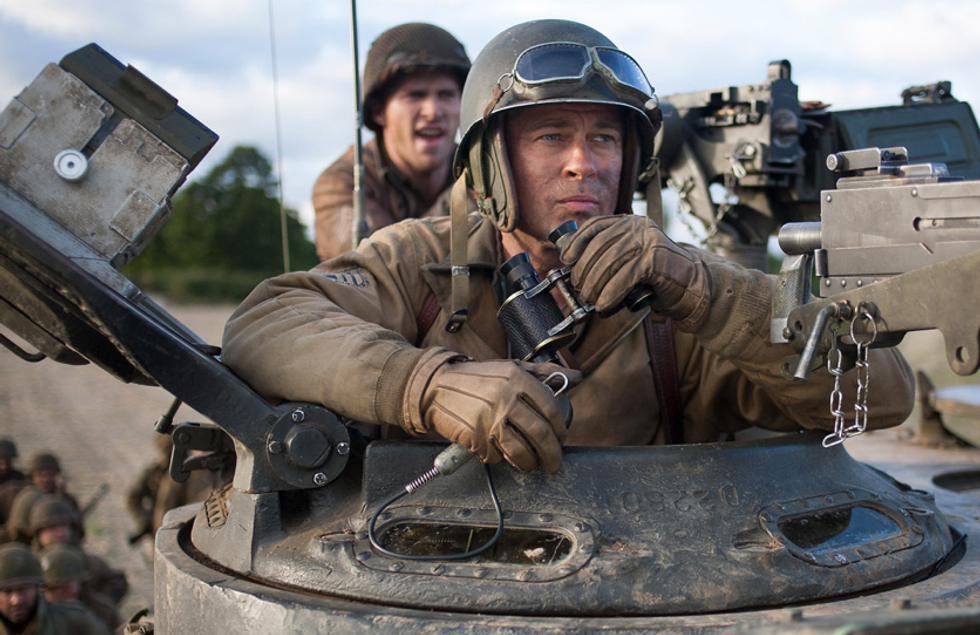 Fury
This formula flick dealt in the age-old nugget that war is hell and basically turns people into animals. In re-serving that familiar wisdom, it trotted out the usual ruthless troop leader, the new kid, and the bible thumper, as if out a John Wayne B movie from the 1950s. Brad Pitt was fine and there were some wrenching moments, but overall, I didn't feel enough fury, either pro or con.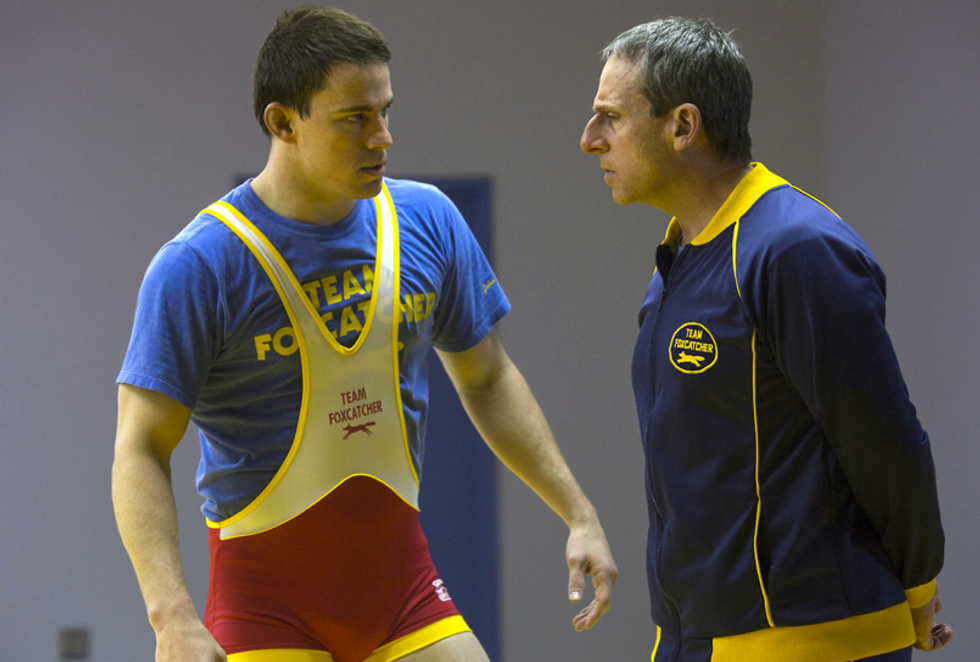 Foxcatcher
How did something so sensational spawn a movie so meh? Yes, there are good performances by Channing Tatum, Steve Carell, Mark Ruffalo, and Vanessa Redgrave in this real-life story of a demented rich guy who obsessed on two wrestling brothers, eventually killing one of them in a pique of delusional rage. But Bennett Miller's direction is ponderous and self-important, with glacial pacing that turns a fiery story into something almost wan. I know this film got raves and is getting awards nods too, but to me, it felt like the cinematic equivalent of Meh-tamucil.