Bonjour, kids. Today we're going to look at 10 brilliant actresses who are/were European and did not have English as their first language. They are all stunning icons of the screen, whether in their native tongue or in Hollywood films that desperately tried to feed off their exotic charisma. As for other foreign regions, I will do other lists, mon cher.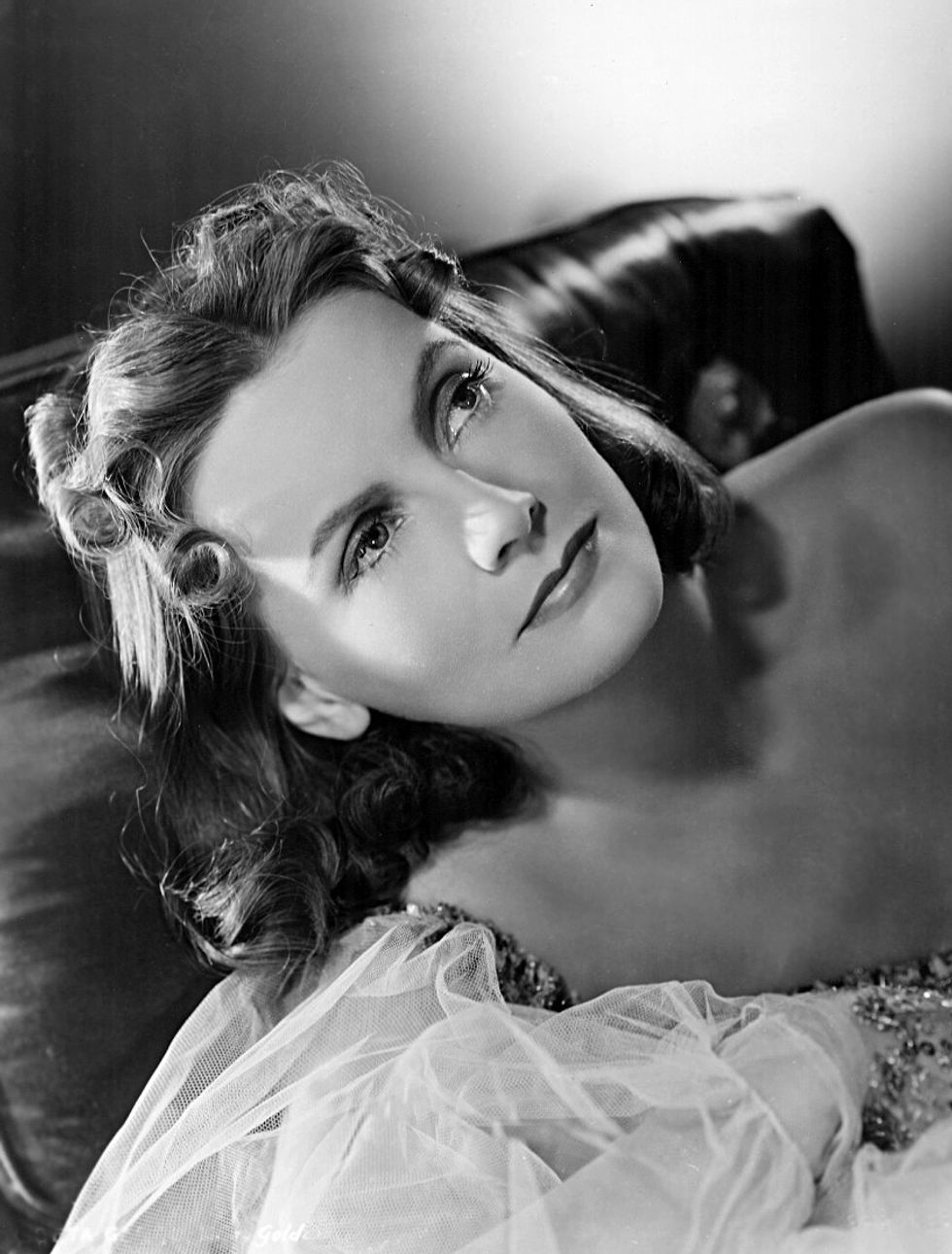 GRETA GARBO (1905-1990)
The enigmatic goddess made a splash in the 1924 Swedish film
The Saga of Gosta Berling
, resulting in Louis B. Mayer bringing her the next year to Hollywood, which was never quite the same. There, she illuminated classics like
Anna Christie
,
Grand Hotel
,
Camille
, and
Ninotchka
with her elusive, mannish and alluring presence. True to her missive of "vanting to be alone," Garbo retired after 1941's
Two-Faced Woman
flopped big time, but her visage lingers on.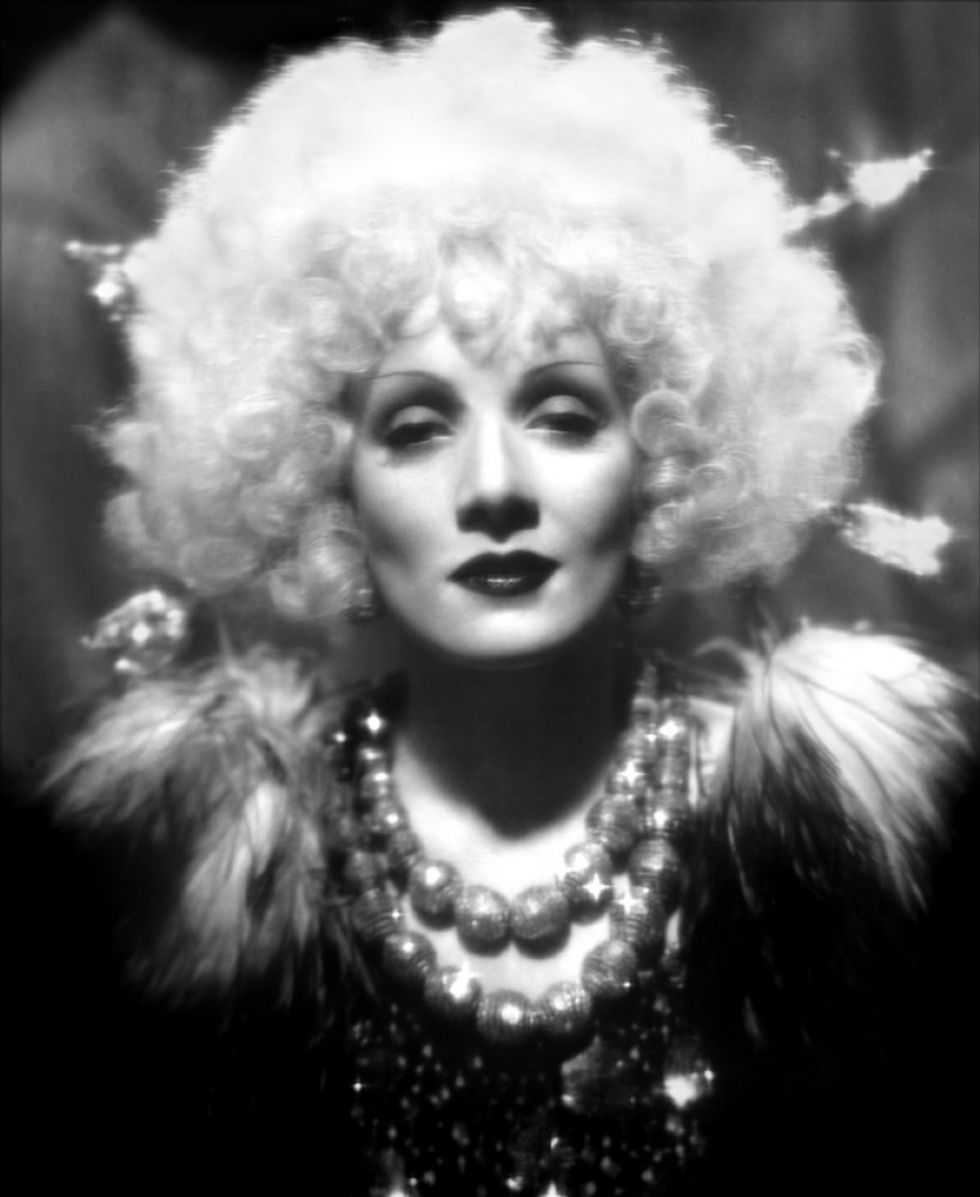 MARLENE DIETRICH (1901-'92)
Imported to the U.S. in hopes that she'd become the German answer to Garbo, Dietrich succeeded, scoring in a series of sexy, witty performances that made her just as incandescent of a screen icon. She hit paydirt as a wanton cabaret singer in 1930's
The Blue Angel
and continued to dazzle in films like
Shanghai Express
and
Morocco
, often using men's clothes and a smoky voice to drive home her subversive charm. The Nazis offered Dietrich tons of money to return to Germany and fuel their coffers, but a real mensch, she resolutely refused.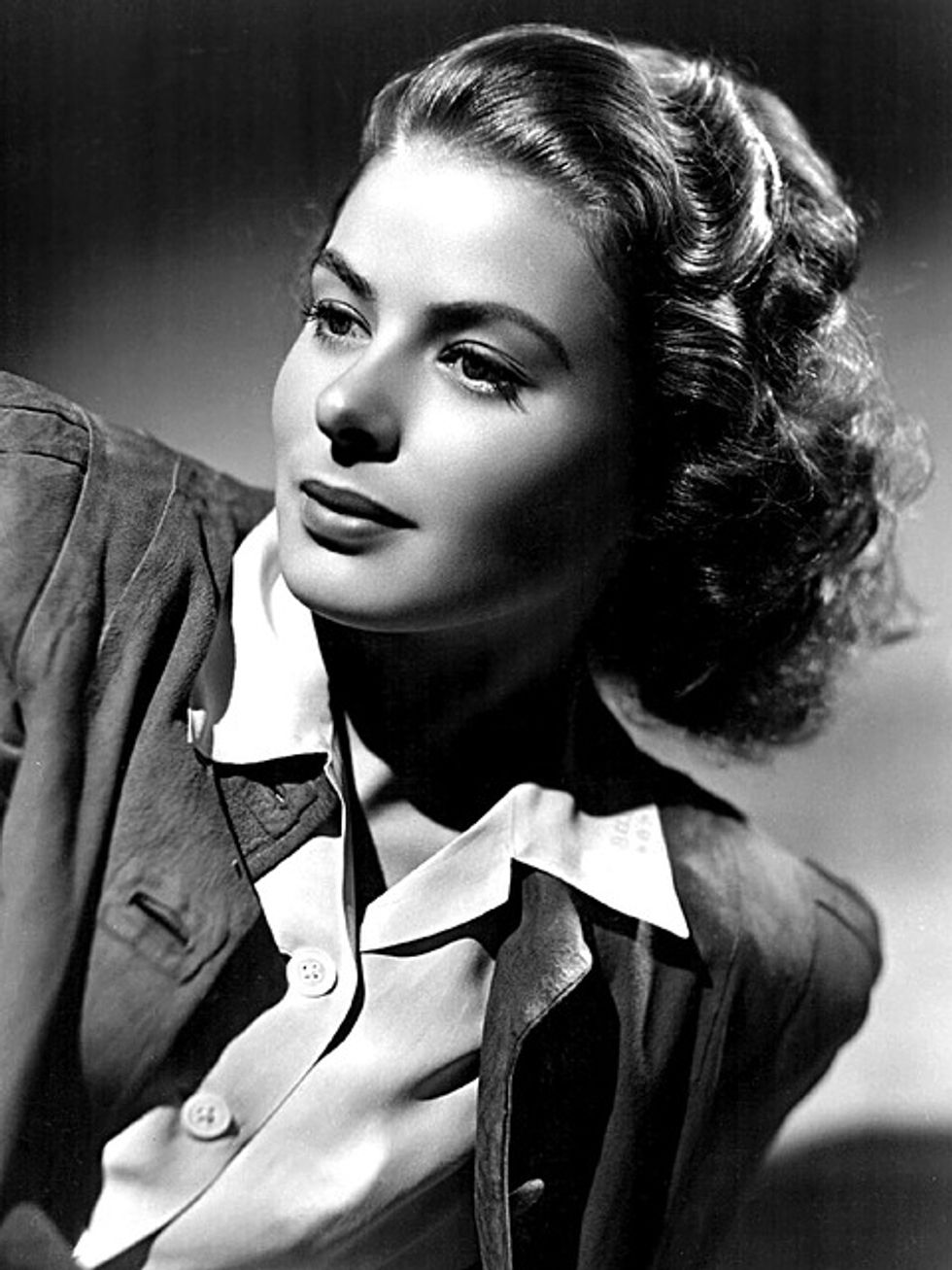 INGRID BERGMAN (1915-'82)
A Swedish star whose first Hollywood film was 1939's
Intermezzo
, Ingrid followed that with gems like
Casablanca
,
Notorious
, and
Joan of Arc
, elevating those films with her true-blue artistry and reliable glow. She was a stunning actress, full of moist-eyed humanity and down-to-the-gut class. In 1950, Ingie starred in
Stromboli
and started carrying on with the director, Roberto Rossellini, even though they were both married. They went on to marry each other and cause an international scandal, but in 1956,
Anastasia
brought her forgiveness and a second Oscar.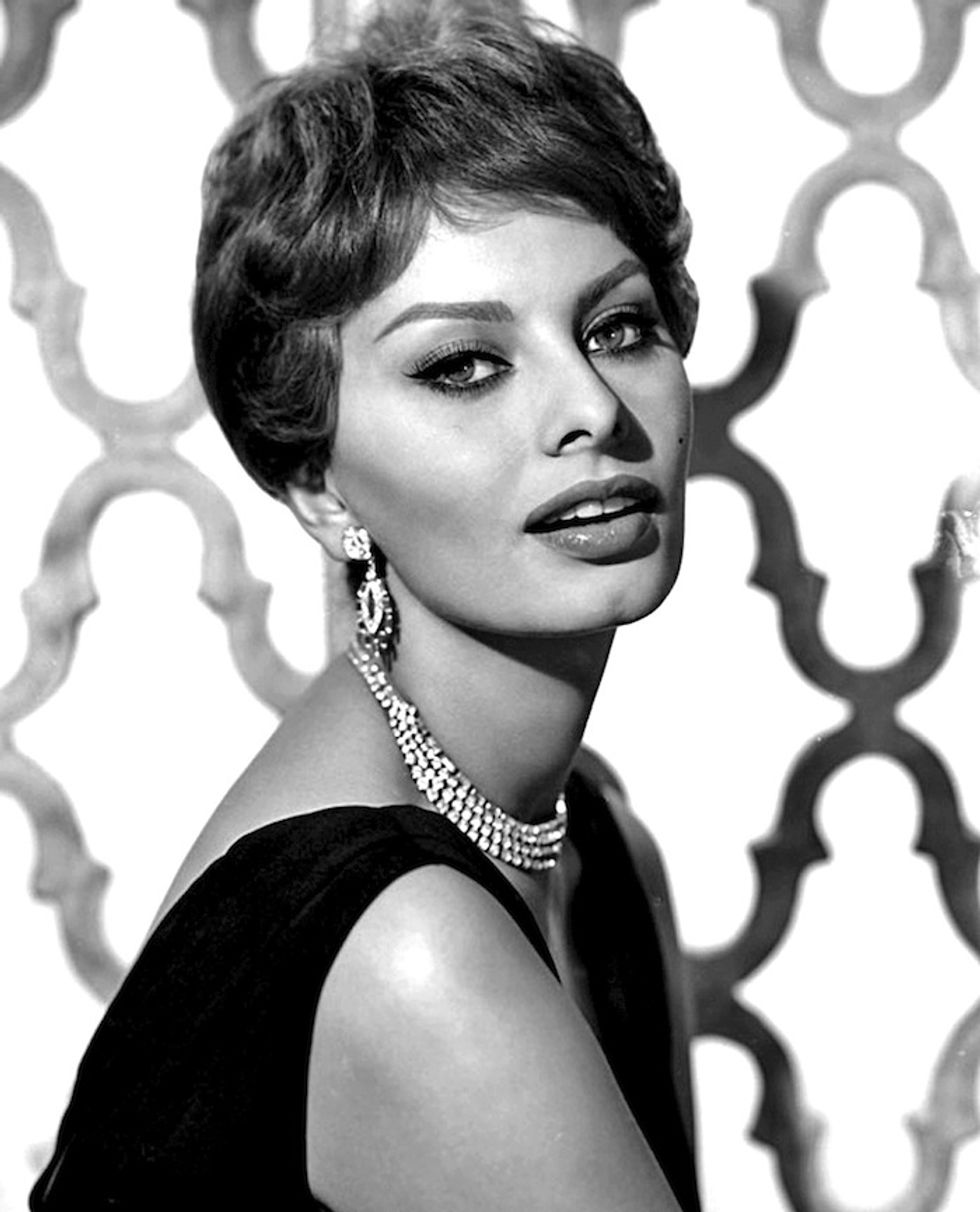 SOPHIA LOREN (1934-)
The luscious Italian diva starred in fluff like
Houseboat
and
It Started In Naples
before she won credibility -- and an Oscar in 1962 -- for her riveting portrayal of a woman trying to protect her daughter from the horrors of WWII in Vittorio DeSica's
Two Women
. From that point on, it was clear that she was a lot more than a mass of curves and lips. Sophia continued to shine in other great Italian films like
Marriage Italian Style
,
Yesterday, Today and Tomorrow
, and
A Special Day
, and in 2009, she was one of the best things in the movie version of
Nine
.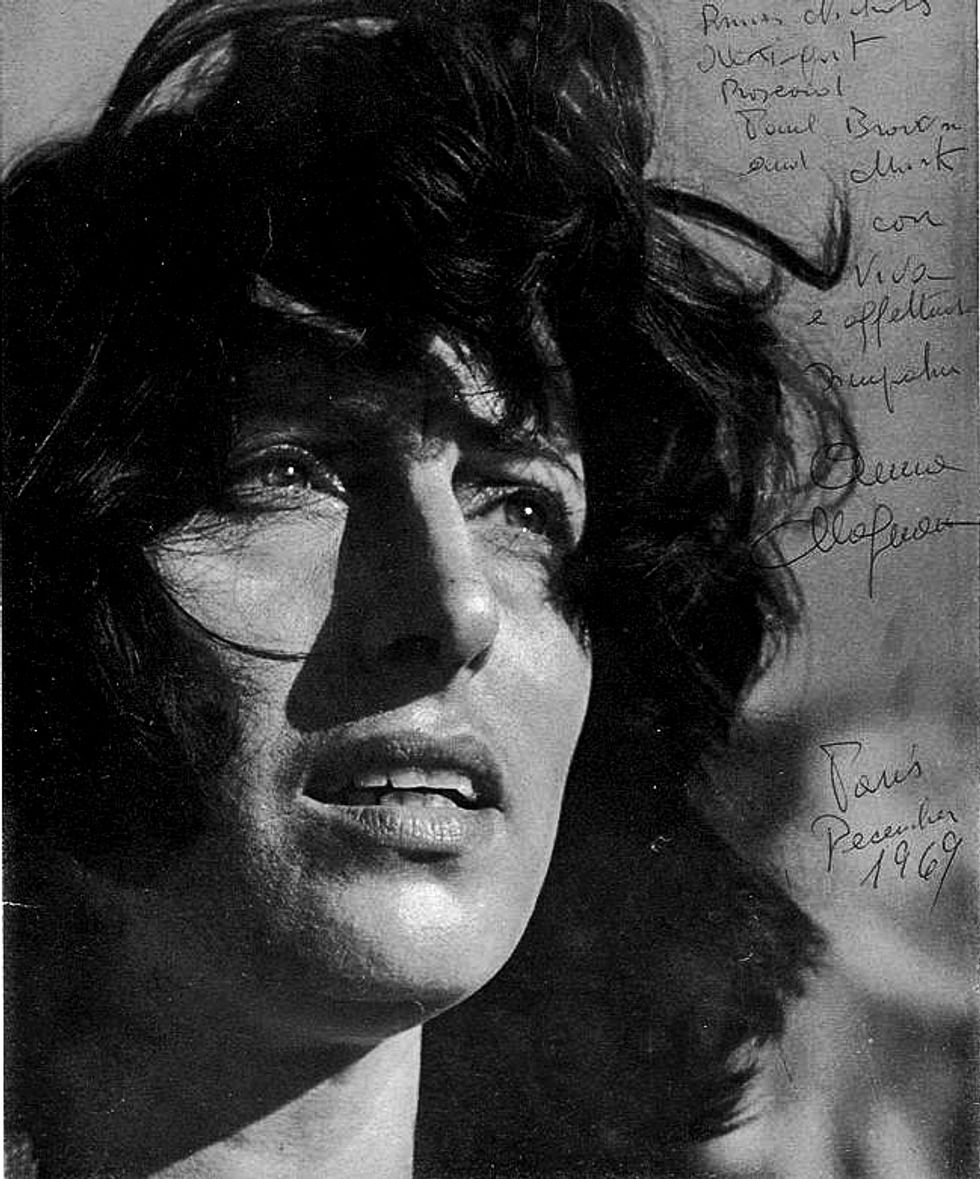 ANNA MAGNANI (1908-'73)
The volcanic Italian actress conquered Hollywood by winning an Oscar for her performance as an earthy widow in
The Rose Tattoo
in 1955. See it if you want to experience the purity of great, visceral acting, and also check out her masterful work in neo-realist classics
Bellissima
and
Mamma Roma
. Each one is a master class. Mangia.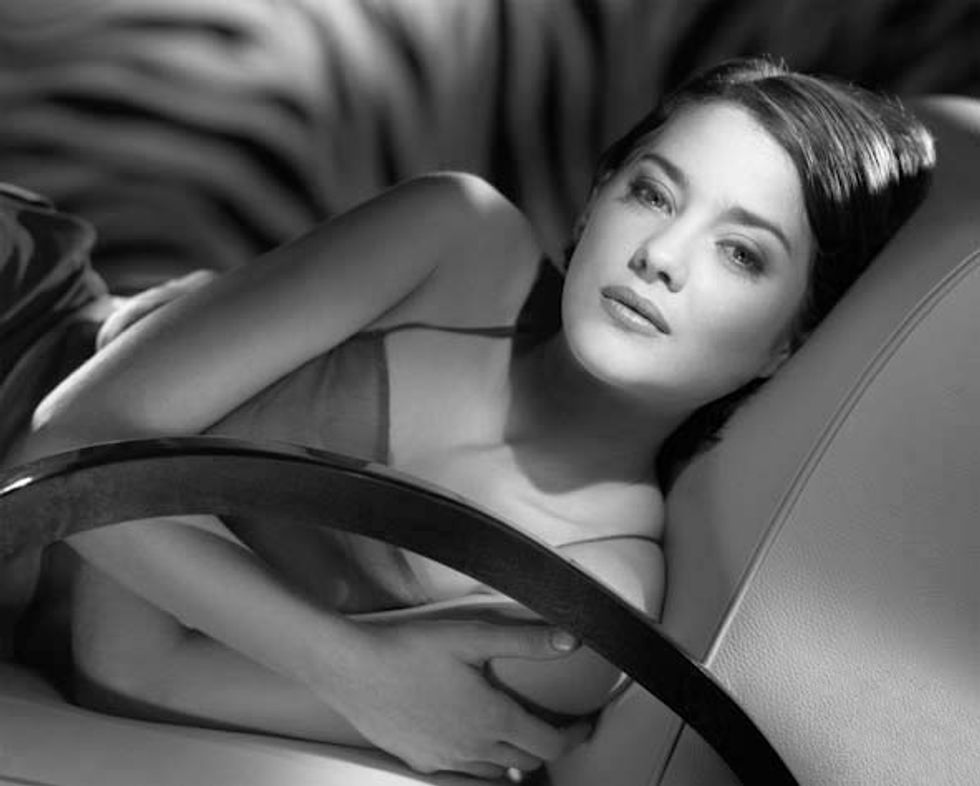 MARION COTILLARD (1975-)
The fabulous French actress won the Oscar for breathtakingly playing Edith Piaf in 2007's
La Vie en Rose
, and from there, she was an international star, capable of Hollywood biggies, thoughtful indies, and European classics. Watch her in
Inception
,
Rust and Bone
,
The Immigrant
, and other films to see the finest European actress working on multiple continents today.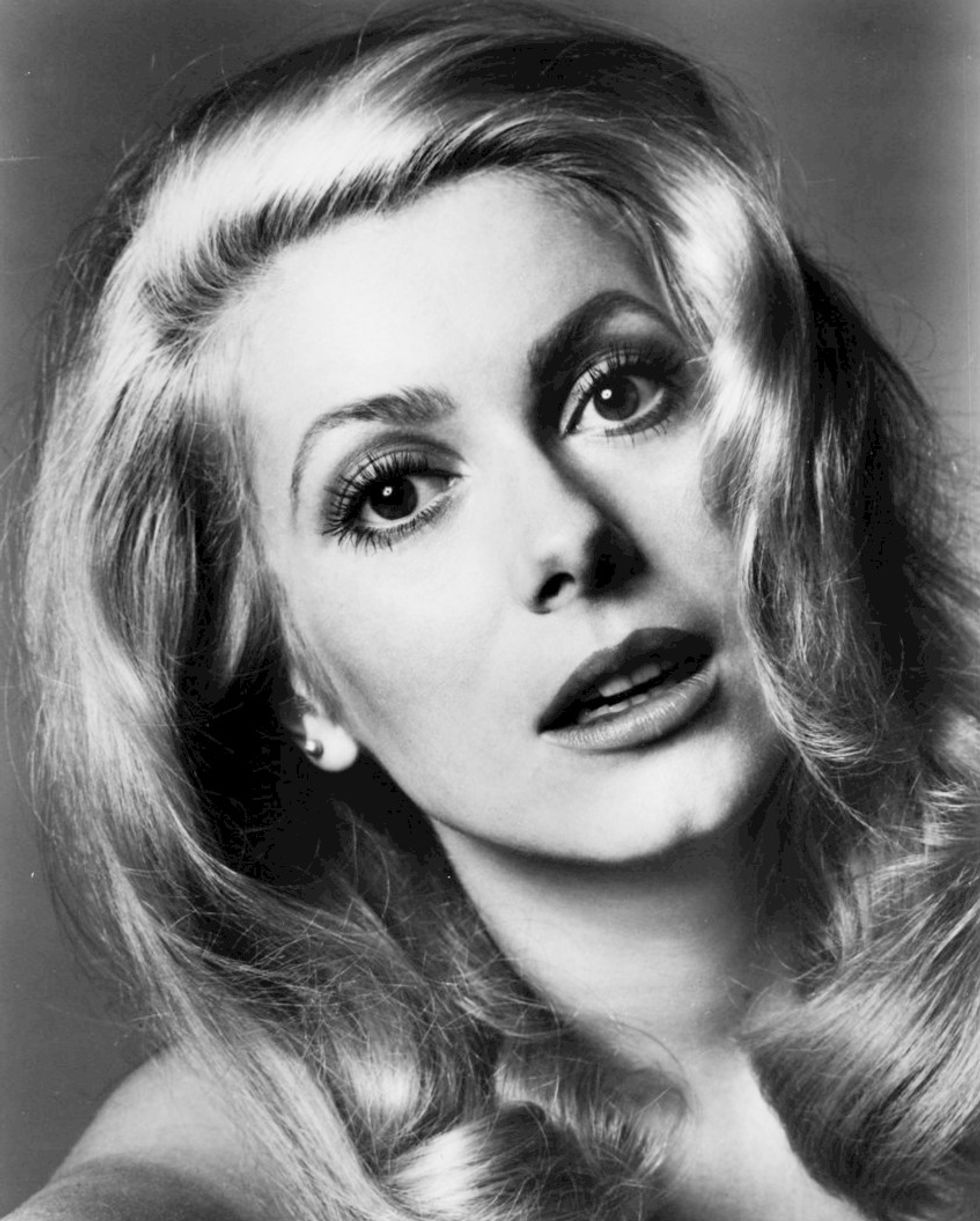 CATHERINE DENEUVE (1943-)
The Meryl Streep of France, Deneuve has worked with great directors like Buñuel and Polanski, always adding a sexy luster and majesty to a project. She dazzled in
Repulsion
,
Belle de Jour
, and
Indochine
(her Oscar nomination), though her English language film performances have been scarce. (She was in the flop
Hustle
and the fascinating
The Hunger
.) Who cares? She still rules in France. And when I asked her ages ago about the newly-introduced Deneuve perfume, she corrected me, "It's not a perfume, it's a scent," and I wanted to hand her another award.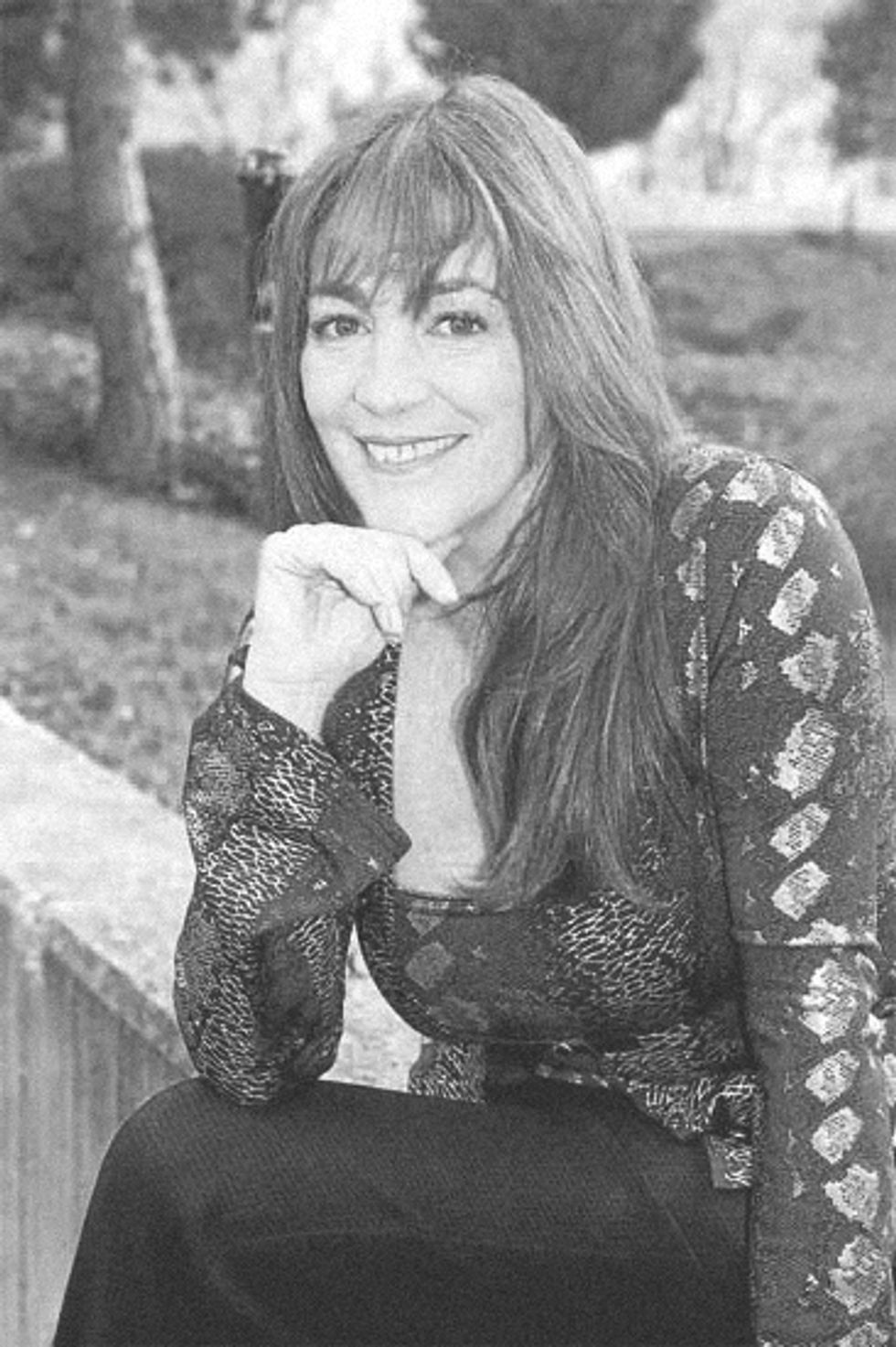 CARMEN MAURA (1945-)
A Madrid-born genius, Maura is hilariously deadpan in comedies, and grittily touching in dramas. She was a cabaret singer before galvanizing Pedro Almodóvar films like
Law of Desire
(in which she played an incestuous transsexual actress),
Women on the Verge of a Nervous Breakdown
and
Volver
. Long may she reign in Spain.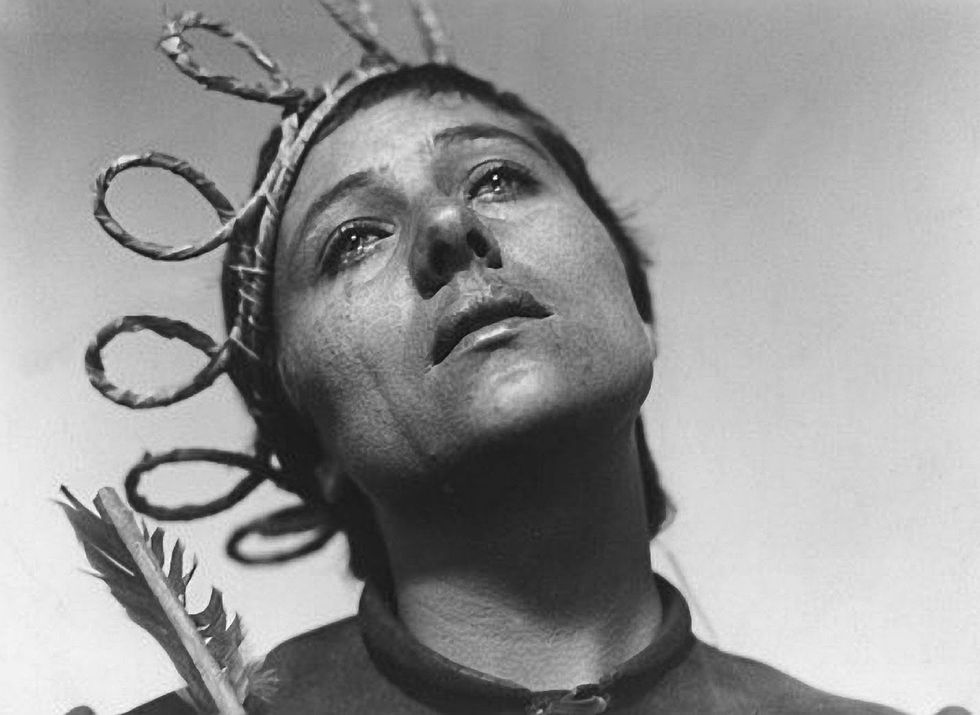 MARIA FALCONETTI (1892-1946)
It doesn't really matter what language this French actress (also billed as Renee Jeanne Falconetti) spoke. Her crowning achievement was as Joan of Arc in Carl Dreyer's 1928 silent
La Passion de Jeanne d'Arc
, in which her facial expressions did all the talking. The numerous closeups of Falconetti's brilliant emotions and reactions are among the cinema's unmissable landmarks. She's so good that it never crosses your mind that the woman is 35 and playing a teen. Sadly, Falconetti didn't develop any kind of major film career after that, and she ended up committing suicide in Brazil.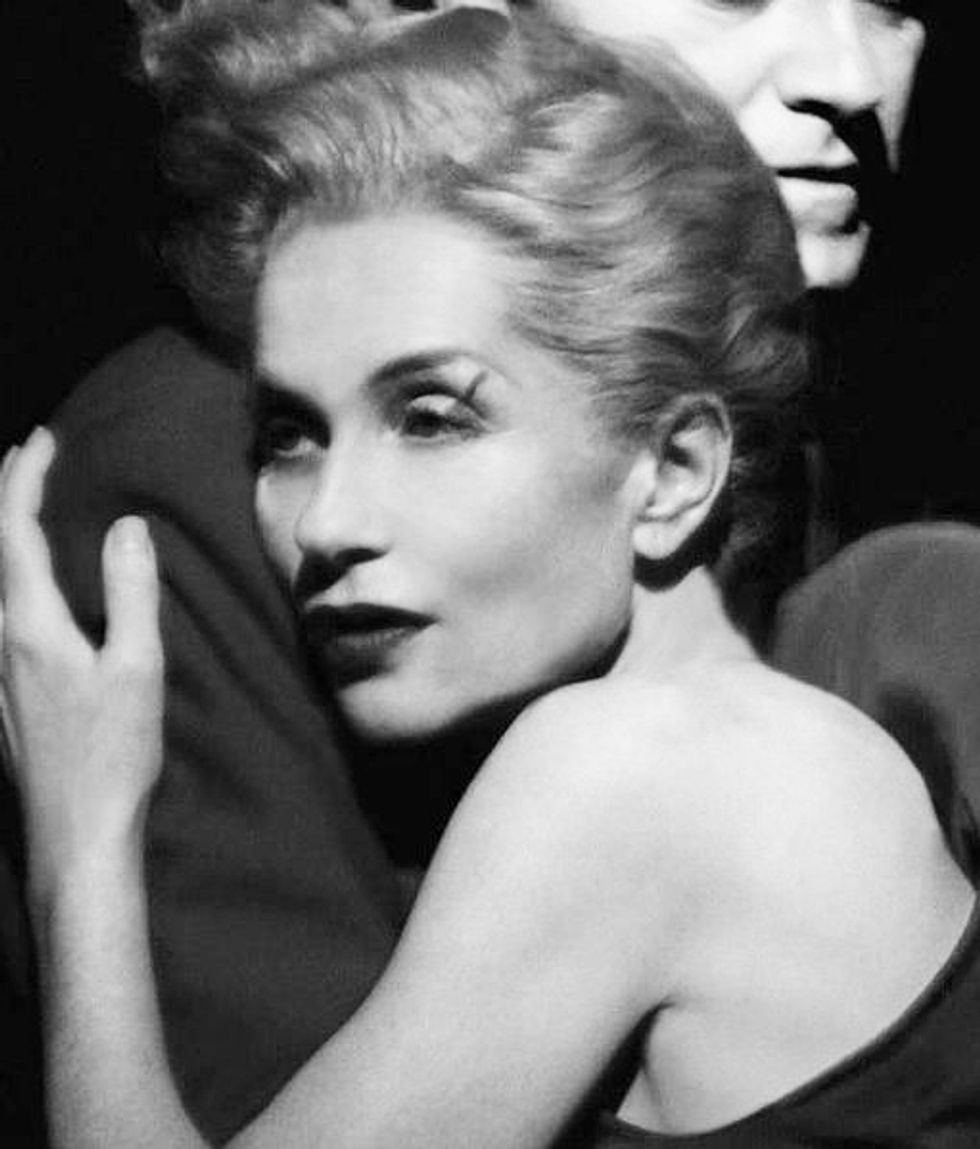 ISABELLE HUPPERT (1953-)
She's never been nominated for an Oscar, but Isabelle is the most nominated actress for the French version, the Cesar award. One can see why; she takes chances with her daring, diverse roles, always bringing an almost scary commitment to them. Films like
Story of Women
,
La Ceremonie
,
The Piano Teacher
, and
Amour
make up for her handful of Hollywood films, like
Heaven's Gate
(though I loved
I Heart Huckabees
).
Runners up: Jeanne Moreau, Simone Signoret, Romy Schneider, Penelope Cruz, Emmanuelle Riva, Hannah Schygulla, Isabelle Adjani, Claudia Cardinale, Gina Lollobrigida, Danielle Darrieux, Arletty, Alida Valli, Liv Ullmann, Rossy de Palma, Monica Vitti, Delphine Seyrig, Fernanda Montenegro, Anouk Aimee, Virna Lisi...
You May Also Like