All in all, 2014 was a very shitty year. But while it was a very shitty year, it was also a very stupid year. Lots of stupid things, and stupid people. Here is some extra stupid shit that happened this year.

Carey:1.
Sarah Jessica Parker's Carrie Bradshaw nightmare:
(Yes, she wrote promenading)

This summer, the clanking thespian decided to take a break from feigning humility to officially deem Carrie Bradshaw's West Village apartment building a holy spot. SJP adorned the front stoop of the building -- as well as the sidewalk -- with several of her famous heels, all for an Instagram advertisement for her shoe collection.
The owners of the building, apparently terrorized on a daily basis by
Sex and the City
fans making pilgrimages to see their mecca, wrote a note that basically told everyone, including Sarah Jessica Parker, to go fuck off.
Unfortunately Sarah didn't seem to get the memo.
2. Julia Roberts's Instagram
The actress's Instagram is a strange glimpse into her absurd vanity. While not active now, Julia spent the summer posting photos of herself that she probably found from Google images, and assured everyone that she truly has no idea what a "selfie" or "regram" means.
3.
Michelle Rodriguez jumping off yachts in Ibiza
Maybe sit Ibiza out next time, bb. Molly is not chic.
4.
Jim Bob and Michelle Duggar's make out selfie
When they're not hating gay people, Jim Bob and Michelle Duggar are BANGING. A lot. They have so much sex. So much. Inspired by their daughter Jessa's make out selfie with her husband, Ben, Jim Bob and Michelle decided to show the world how they get into the mood. They TEXTED this photo to their daughter and had her post it on Instagram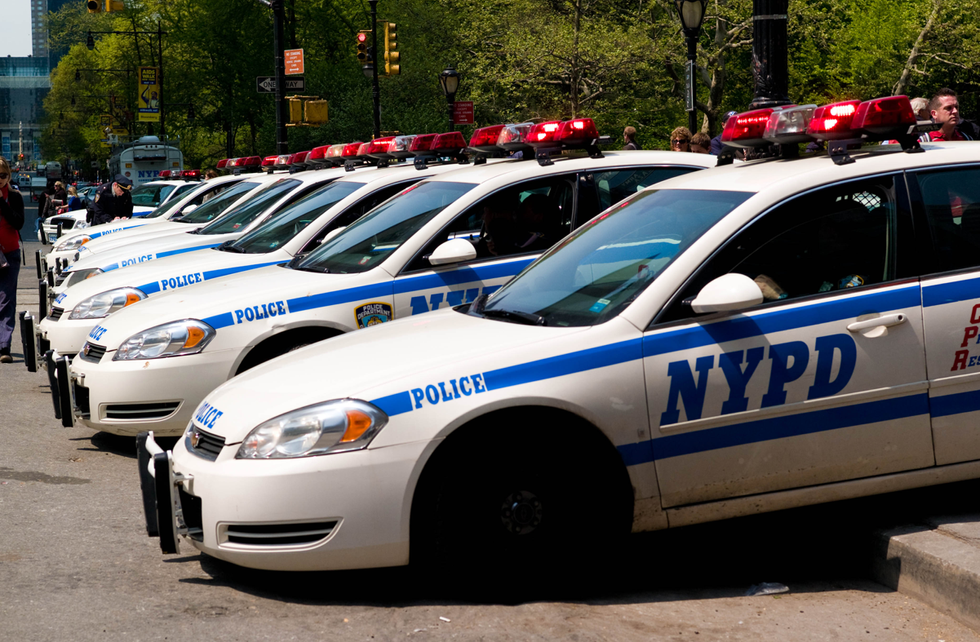 5.
The New York Police Department

Actually, make that every police department of every city and every town.
Eli:
6. People Dancing In Every Car Commercial


Why?
7.
"All About That Bass"
The first time I watched this I thought it was an Old Navy commercial. If you enjoy this song, may I also recommend: the "fun" girl from your office rapping "Lose Yourself" at a karaoke party for your work.
8. Paula by Robin Thicke
This album was supposed to prove he still loved his wife. All it proved is that Robin Thicke is the thirstiest f*ckboy to ever live. I've left 4 am voicemails with more dignity.
9.
GoFundMy Alcohol Problem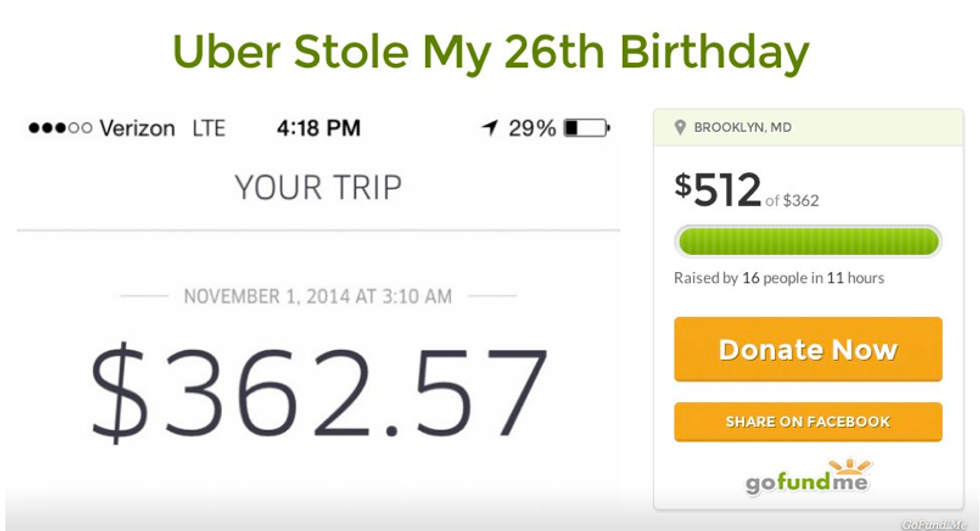 A woman identified on Instagram as "xoxogabbo"
was surprised to find
that the Uber she'd taken home while blacked out after her birthday party was subject to surge pricing... all $362 of it. But as the saying goes, when life gives you lemons, beg people on the internet to make you lemonade. She raised over 500 dollars in 12 hours, all of which I assume has since been spent on flower crowns.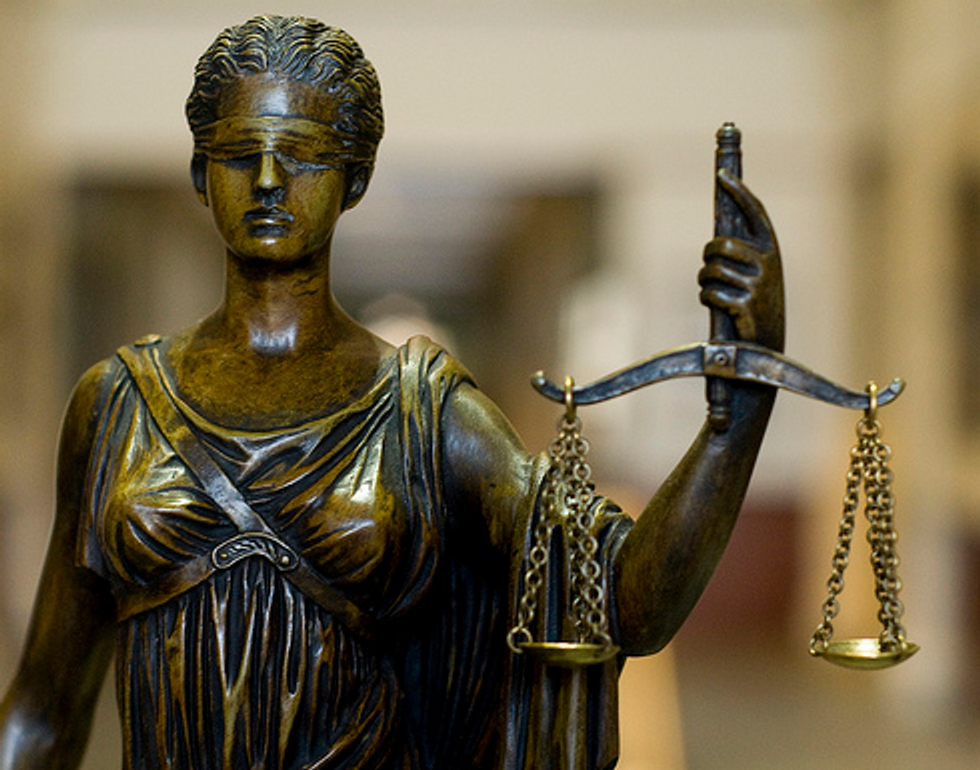 10.
The United States Justice System
I think we can probably chisel the blindfold off Lady Justice at this point.