I can't imagine it being all that fabulous being a model. Sure, you look gorgeous and there's the fame. And you could have sex with Leonardo DiCaprio. But you have to weigh 50 pounds, wear ludicrous outfits, and prance up and down runways looking fierce in front of bored fashionistas.  And then you're all washed up at 30! But I love models in movies. And in honor of Fashion Week, which launches today in London and then moves on to Paris, I've made up a list of 10 of my favorite model movies: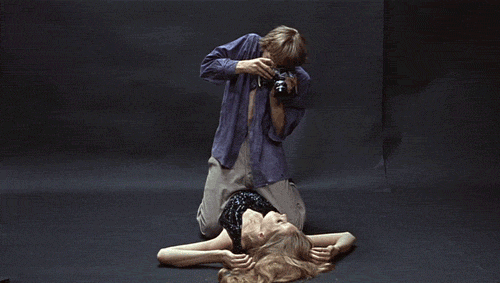 Blow-Up (1966)
Michelangelo Antonioni's film is really about a fashion photographer (David Hemmings) in swinging '60s London, but there's this scene where he gets into this intense modeling session with the gorgeous, leggy, Russian super model Veruschka that is unforgettable. It's exaggerated, sexy, and fun. Everything fashion should be.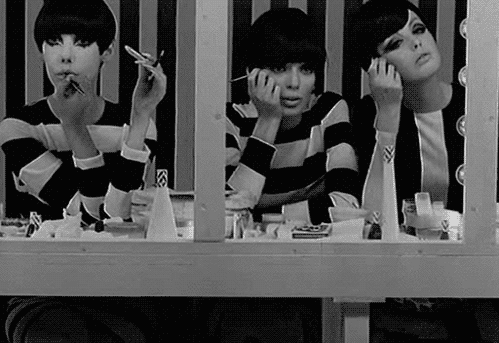 Who Are You, Polly Maggoo? (1966)
Photographer William Klein's dark satire is about a model from Brooklyn (Dorothy MacGowan) who takes Paris by storm. Grayson Hall (of "Dark Shadows" fame) plays the editor of Vogue in this visually surreal, witheringly sardonic, film. This was impossible to track down for years but is out now in a lovingly restored DVD box set "The Delirious Fictions Of William Klein" from Criterion.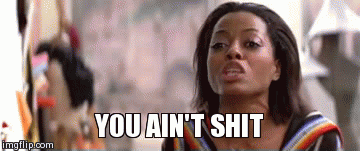 Mahogany (1975)
A real howler of a film starring Diana Ross as a young would-be-designer who claws her way from the slums of Chicago to the top of the fashion game. There have been lots of fun fashion show scenes in movies but the Kabuki-themed one here is a riot. Anthony Perkins plays a demented photographer who forces Ross to model wildly in a car traveling at 100 miles an hour at the end.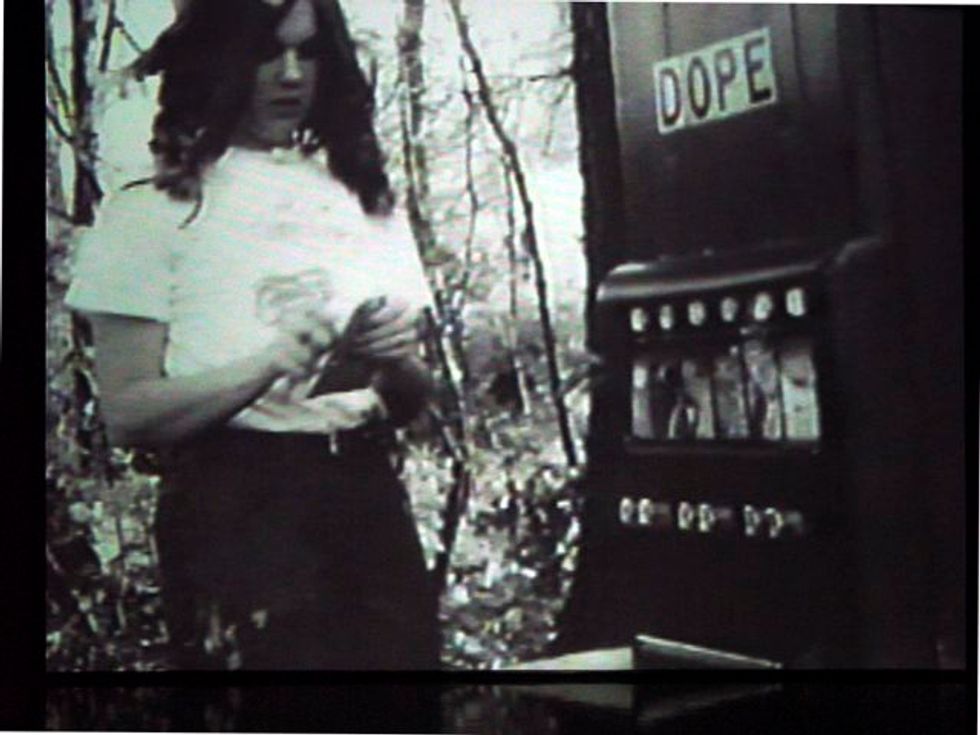 Eat Your Makeup (1968)
A bizarre and funny early John Waters film about a deranged woman (Maelcum Soul) and her henchman (David Lochery) who kidnap women and force them to model themselves to death out in the woods.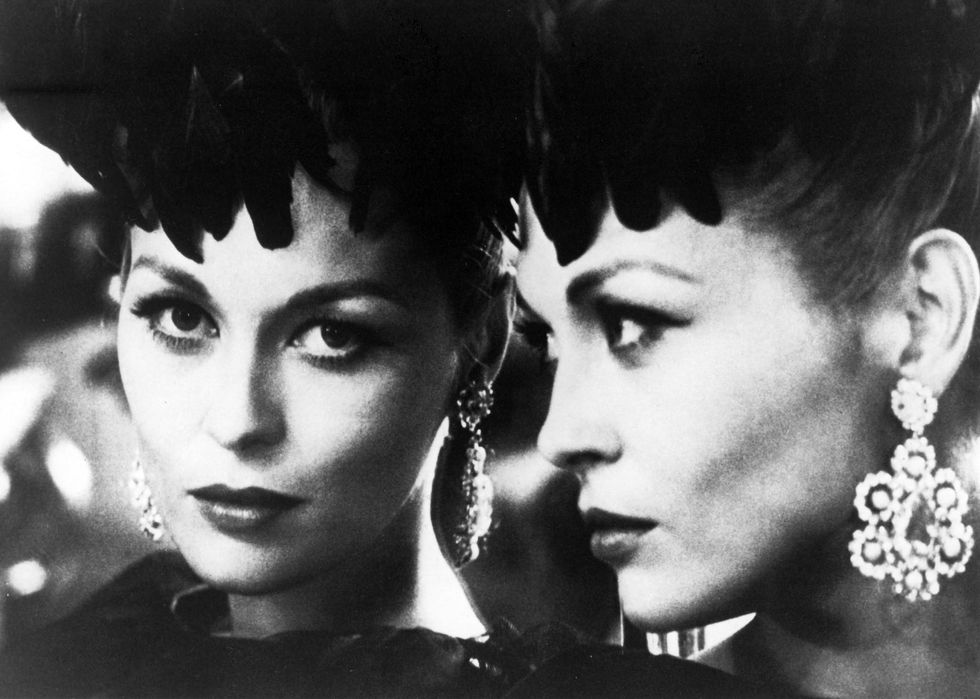 Puzzle Of A Downfall Child (1970)
Jerry Schatzberg's film is about a model suffering a nervous breakdown and it's got a really sensational performance by Faye Dunaway in the lead. It's also the kind of movie you could never make now. So why the hell is this film not out on DVD?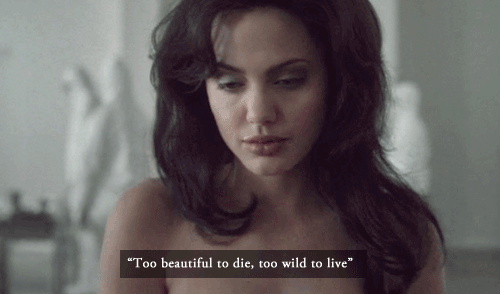 Gia (1998)
Angelina Jolie gives a harrowing performance as super model Gia Carangi, charting her heady rise and dizzying fall into drugs and an early death. This made-for-TV movie surprisingly packed a punch.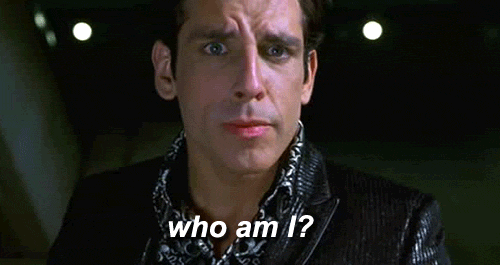 Zoolander (2001)
Dumb (but guiltily enjoyable) comedy about Derek (Ben Stiller), a vapid male super model who is brainwashed to kill the prime minister of Malaysia. The runway "walk-off challenge" between Stiller and his arch model enemy Hansel (Owen Wilson) is pretty damn funny.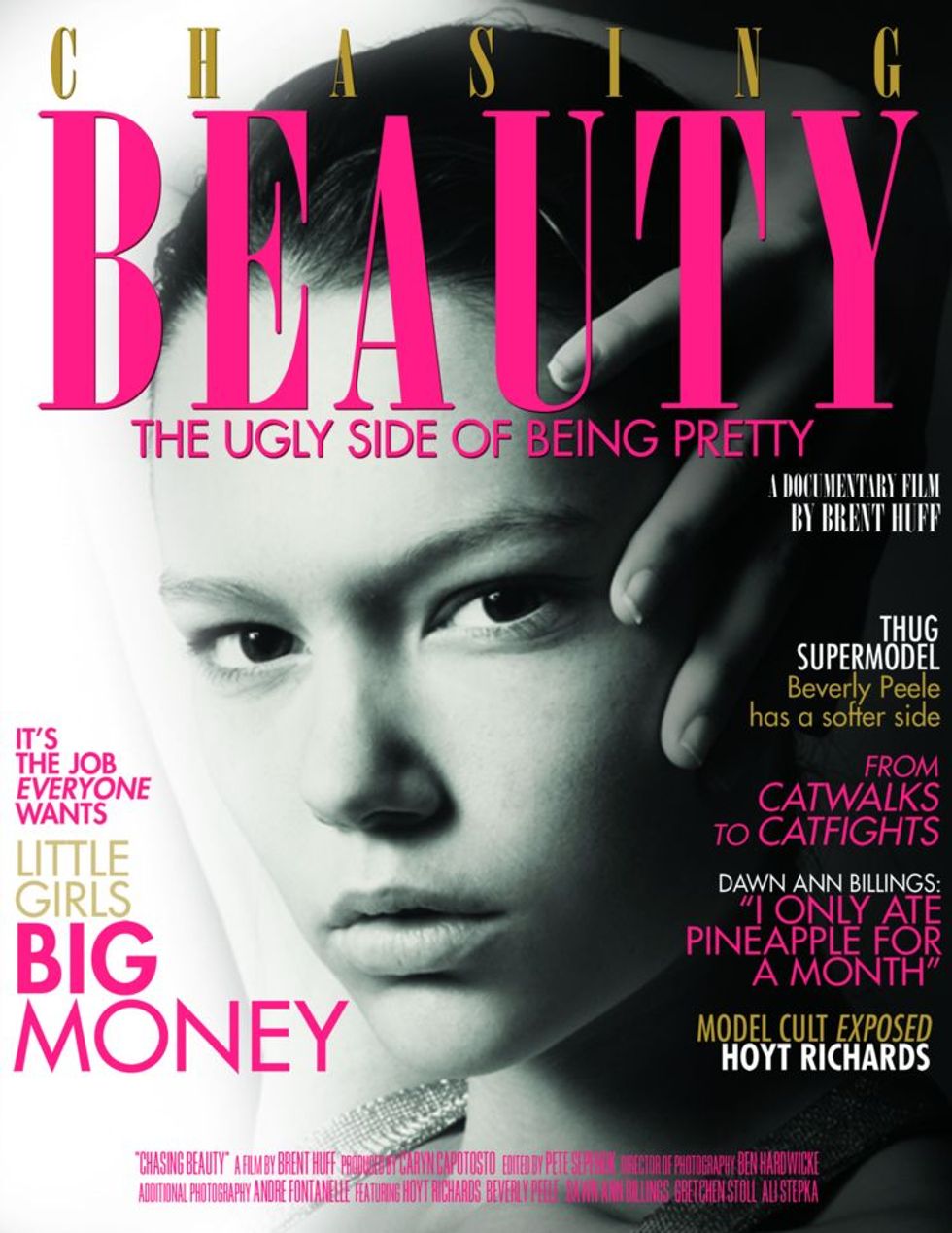 Chasing Beauty (2013)
Insightful and fascinating documentary by Brent Huff dissecting the world of modeling with interviews with designers, models, agents, photographers, even plastic surgeons.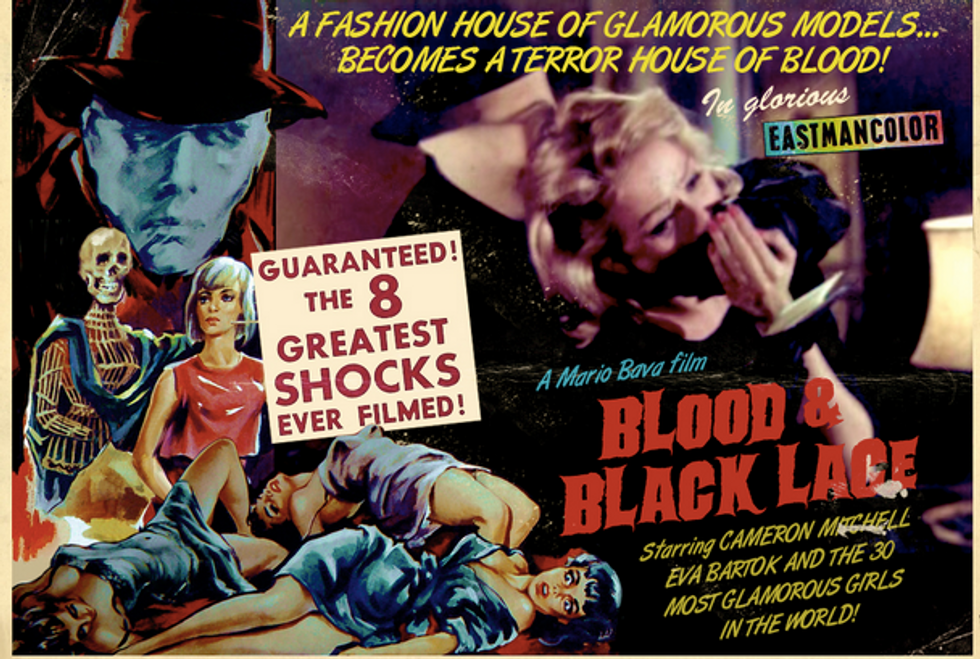 Blood & Black Lace (1964)
Wildly influential thriller by Mario Bava about a mysterious, black-gloved, killer murdering fashion models in Rome. Bava's exaggerated use of lurid colors and inventive lighting was ripped off by many other directors but still remains unparalleled.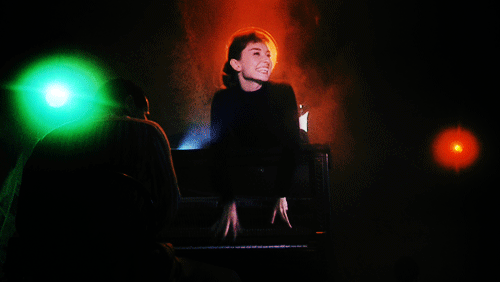 Funny Face (1957)
Director Stanley Donen borrows fashion photographer Richard Avedon's eye for the look of this exquisite musical about a girl who works in a bookstore (Audrey Hepburn) who is transformed into a famous model by a photographer (Fred Astaire). Kay Thompson is fabulous as the head of a fashion magazine and her "Think Pink!" number is sublime. Perfection.