Celebrities get to lead extraordinary lives, and then they get to write about them, too. In the process, they can air grudges, celebrate their champions, and make a ton of cash, as I devour the book like a succubus from hell. Here are my 10 fave memoirs of them all, but bear in mind that I haven't read every such book ever written -- just most of them. And if you're more aggressively trendy than I am, feel free to add Lena Dunham, Tina Fey, Patti Smith, and Keith Richards to the list.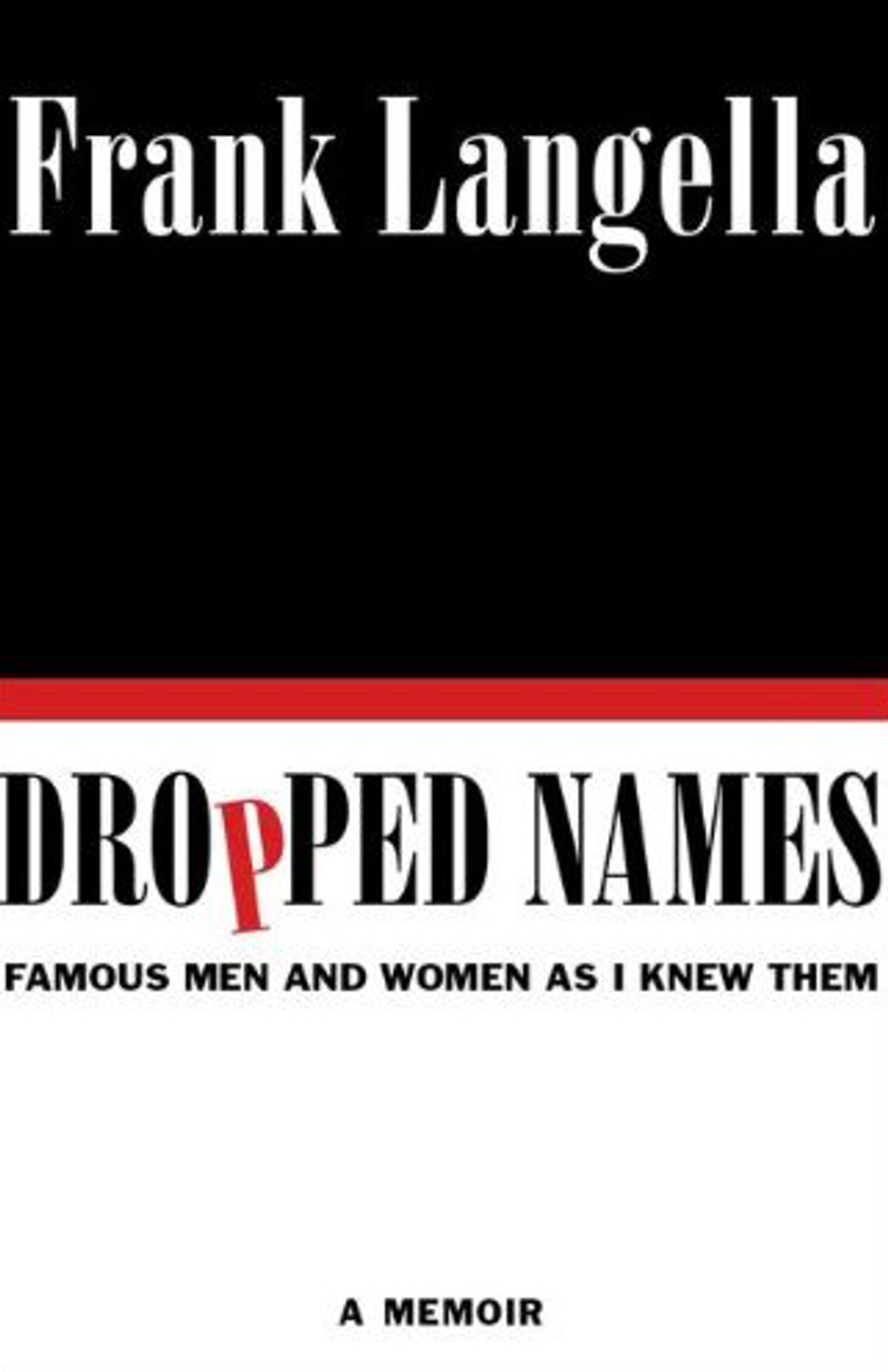 Dropped Names by Frank Langella 
The Tony-winning, Oscar-nominated actor (from Dracula, Frost/Nixon, and many other projects) is such a lively writer he could have easily pursed that profession. I'm glad he didn't -- there's enough competition out there! Langella's portraits of his encounters (often romantic) with various Hollywood and society greats are as pungently delivered as his performances. Elizabeth Taylor, Jackie Kennedy Onassis, Rita Hayworth, and many others are dissected with a surgeon's skill.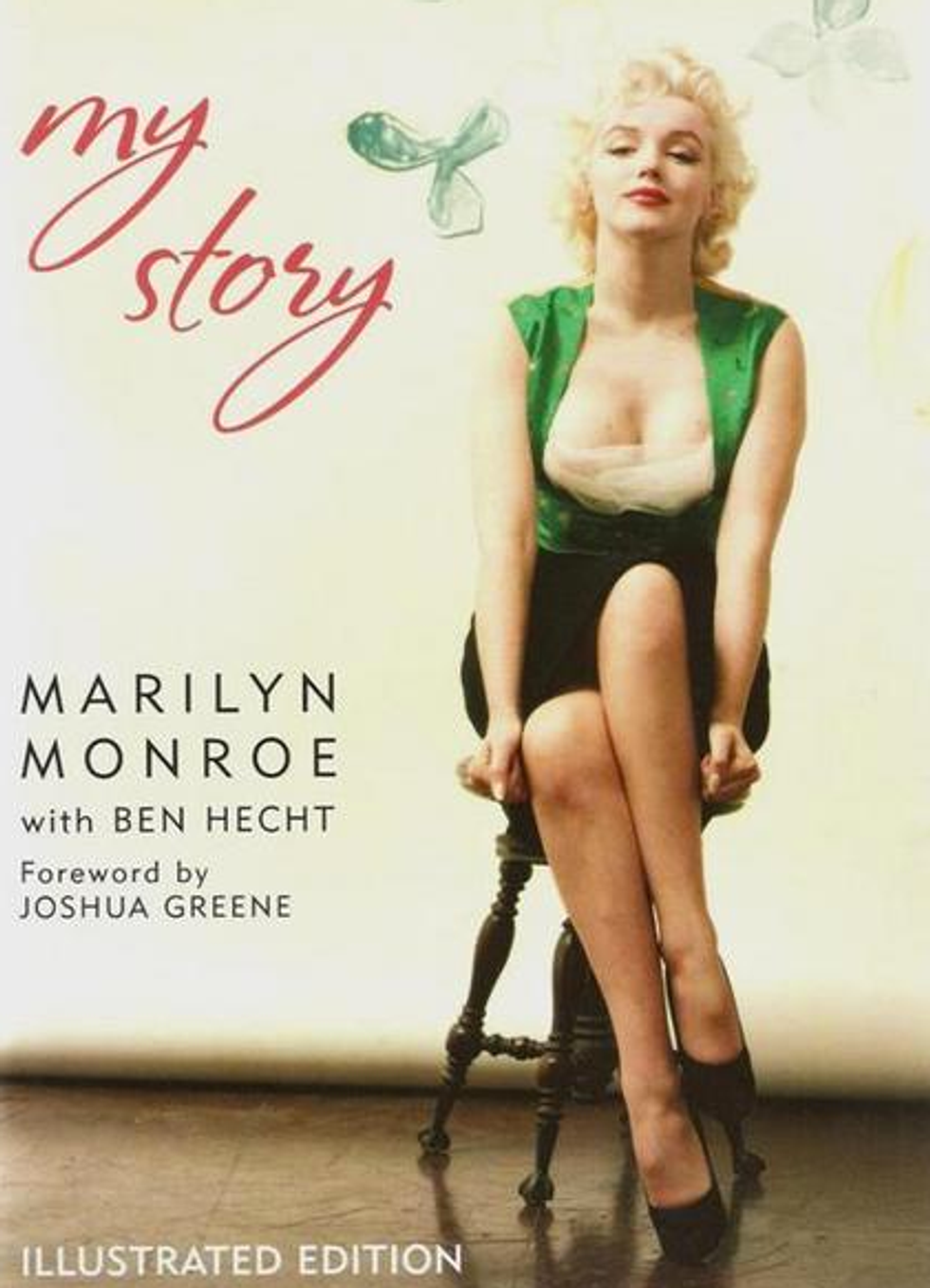 My Story by Marilyn Monroe
Far from a giddy bombshell, Monroe was a keenly perceptive observer of the human condition. In this unfinished book -- released years after her death -- the sex symbol talks about her unhappy childhood and her adult stardom, revealing a mind full of illumination and curves. Who knew she was an intellectual, in her own way?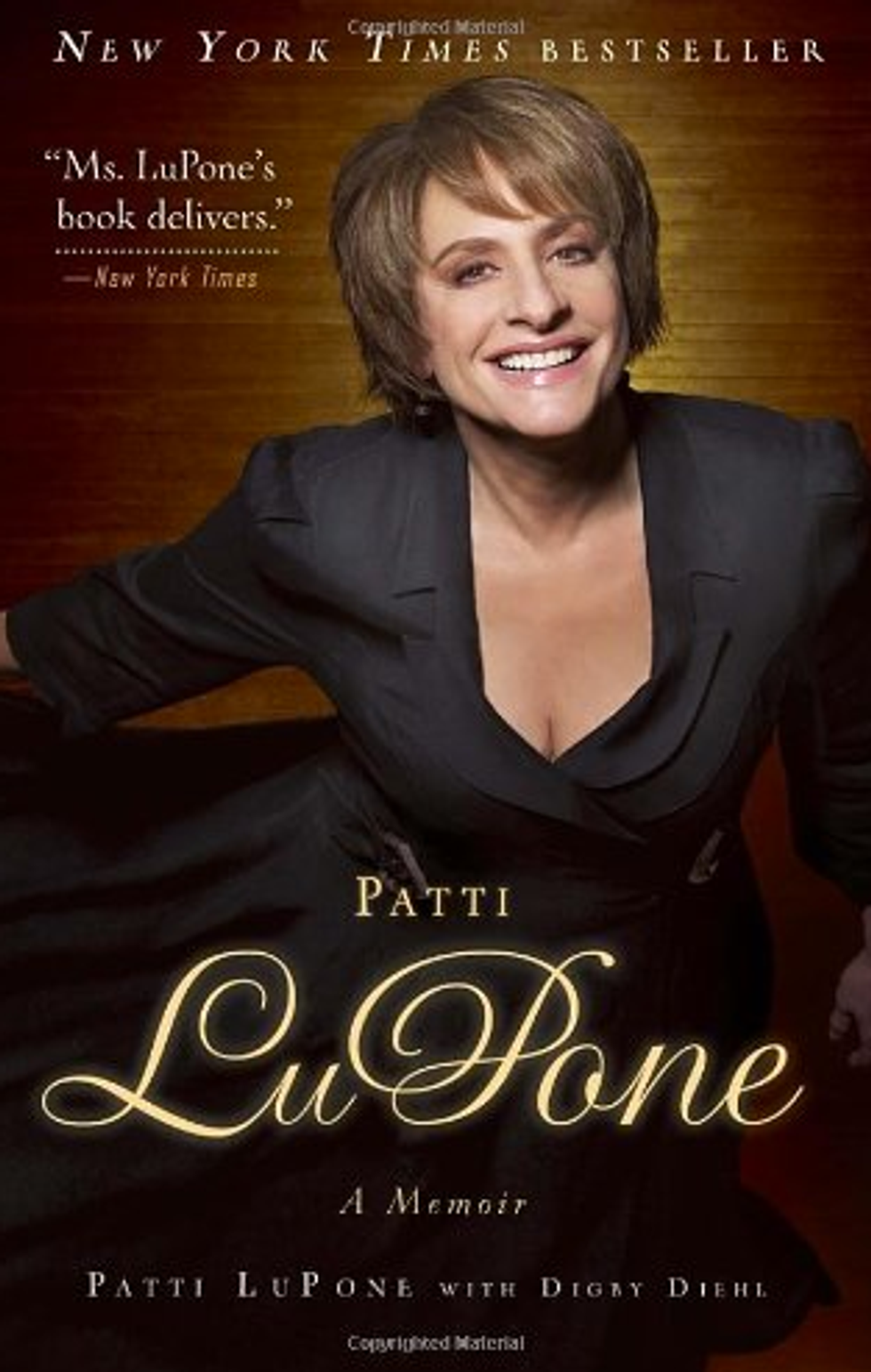 Patti LuPone: A Memoir
The Tony-winning LuPone (Anything Goes, Gypsy) has some scores to settle, and she does so with righteous sass, which makes this book very readable, even when you don't necessarily agree with her. But she also takes pains to dissect the working process and tell us how actors ply their craft. A rewarding memoir results -- one that tells us how a performer creates art, not just headlines.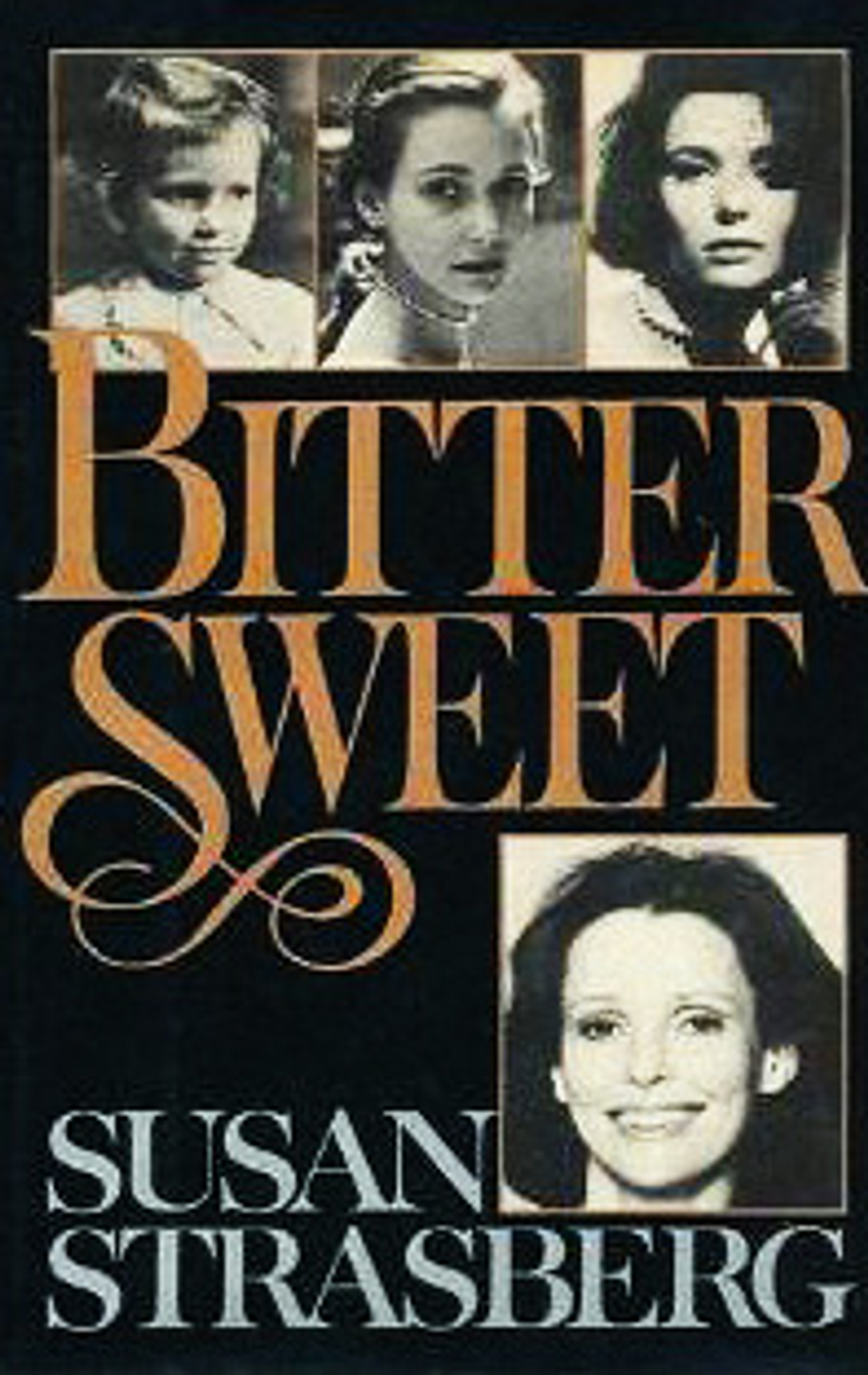 Bittersweet by Susan Strasberg
As a theater/movie star who was the daughter of acting teacher extraordinaire Lee Strasberg, Susan found herself positioned near greatness, while hounded by inadequacies (often those of other people). Her complicated relationships with dad and her frustrated mom -- not to mention key Strasberg student Marilyn Monroe -- provide a lot of shadows for Susan to extricate herself from, and she does so with dignity and class. This feels like a book that had to be written, not just another celebrity toss-off designed to fulfill a contract.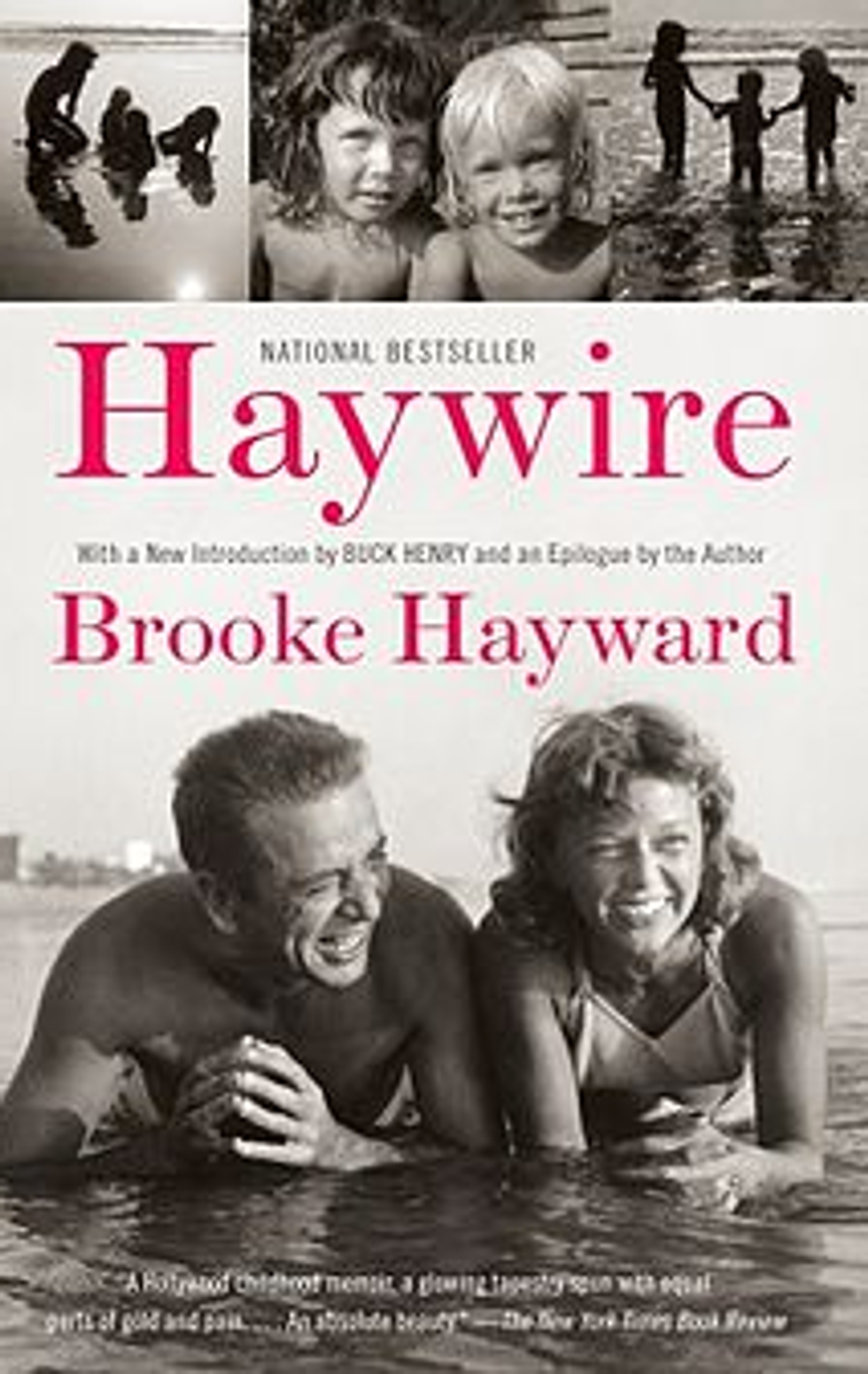 Haywire by Brooke Hayward
A rising actress and the daughter of movie star Margaret Sullavan and agent/producer Leland Hayward, Brooke seemed to have an enviably privileged upbringing -- until the whole family turned upside down on itself in shattering ways. Her book describing how that happened is one of the must-read classics.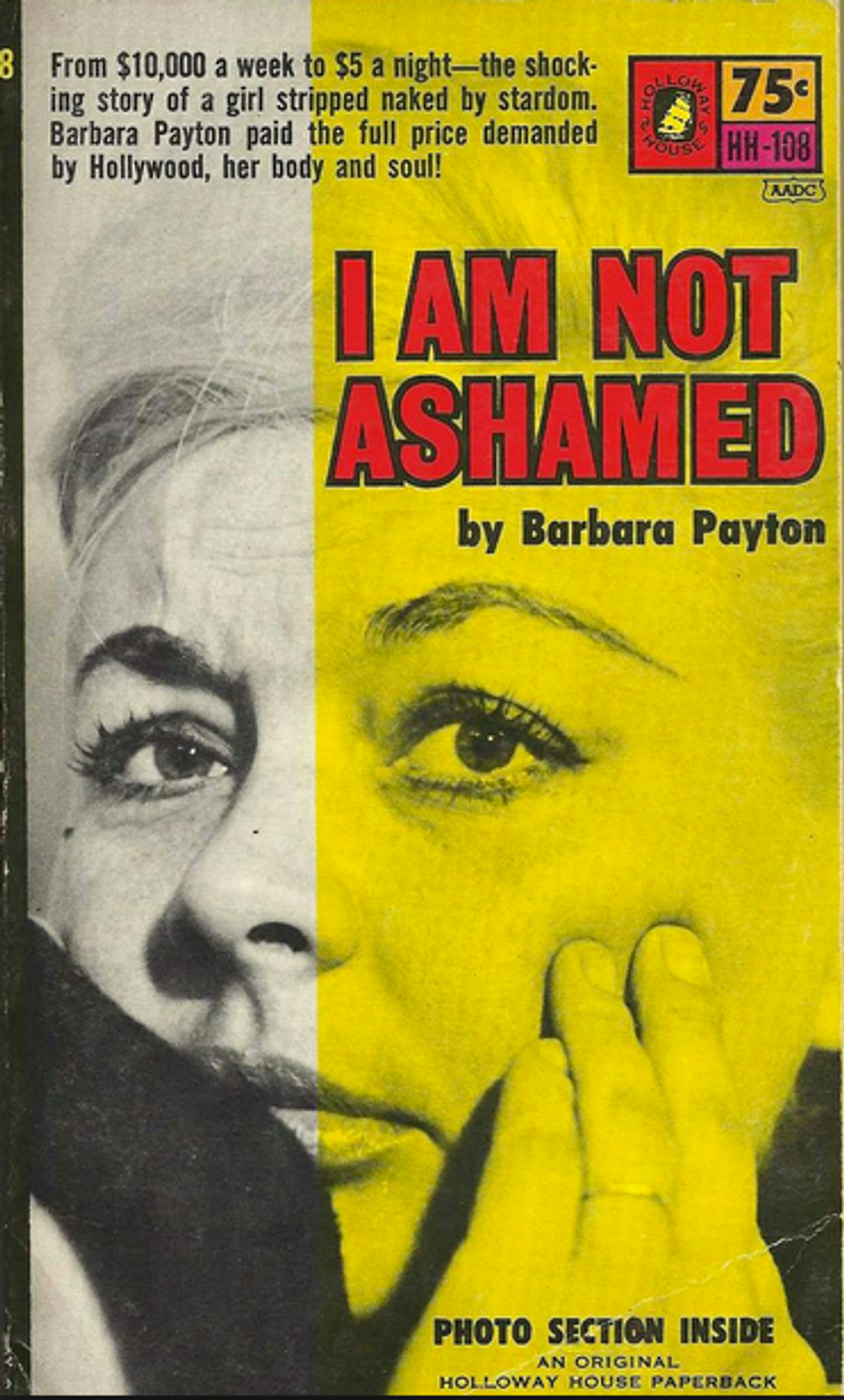 I Am Not Ashamed by Barbara Payton
Payton was a B movie star who could have graduated to A, but instead spiraled into a world of drugs, booze, and prostitution due to a stupefying series of bad decisions and horrible men. Her book, which was ghostwritten by some sleazebag, is a riveting look at how fame can be the ultimate cautionary tale. Anyone who cares about stardom, scandal, trash, and great reads should be forced by law to own this book.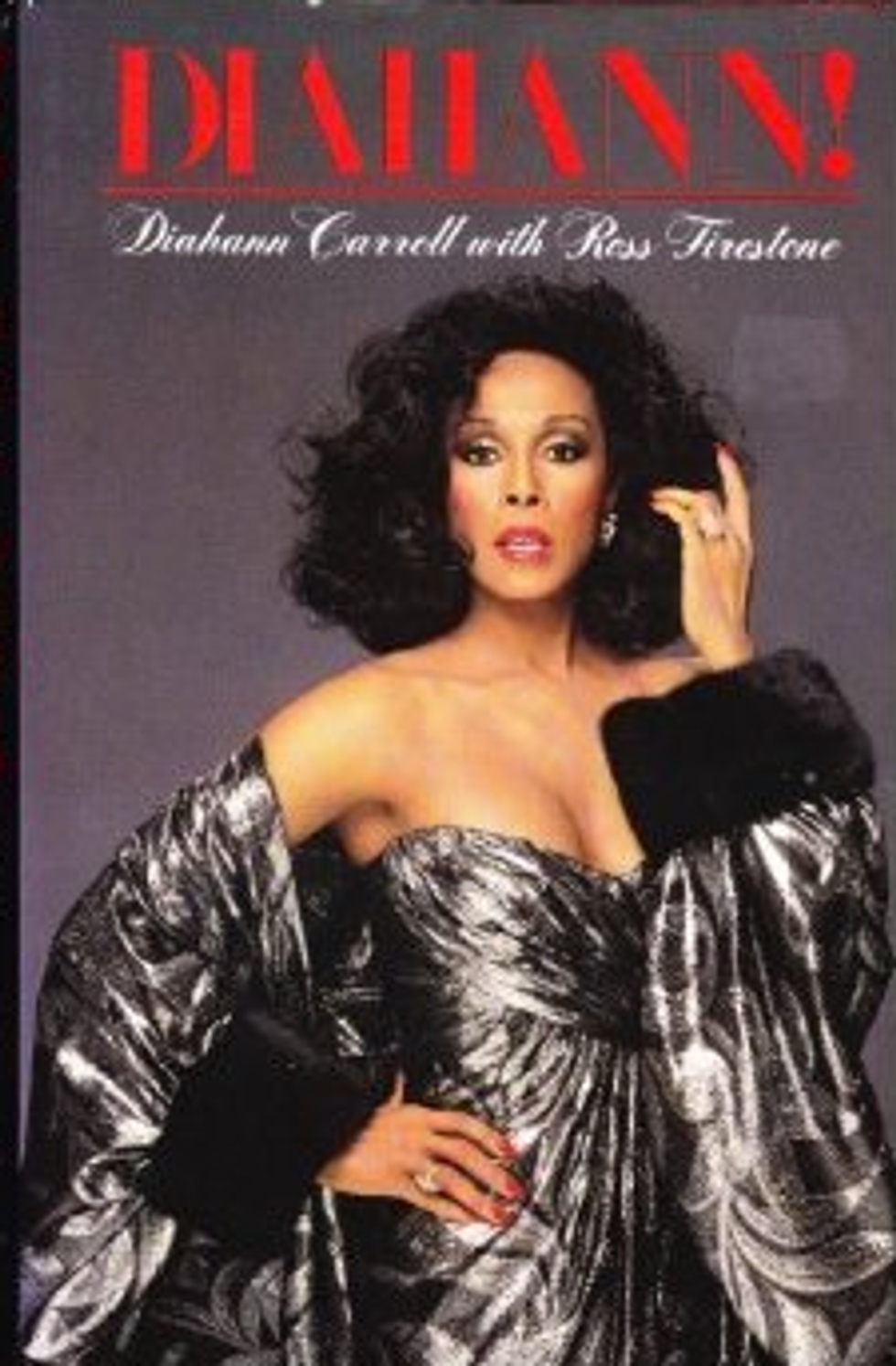 Diahann! An Autobiography by Diahann Carroll
A singer who learned how to project confident sultriness while conquering stage, TV and films, Carroll specializes in insecurities about men, having long attached herself to a movie star who was eminently unavailable (Sidney Poitier). Her unapologetic honesty makes for a great read.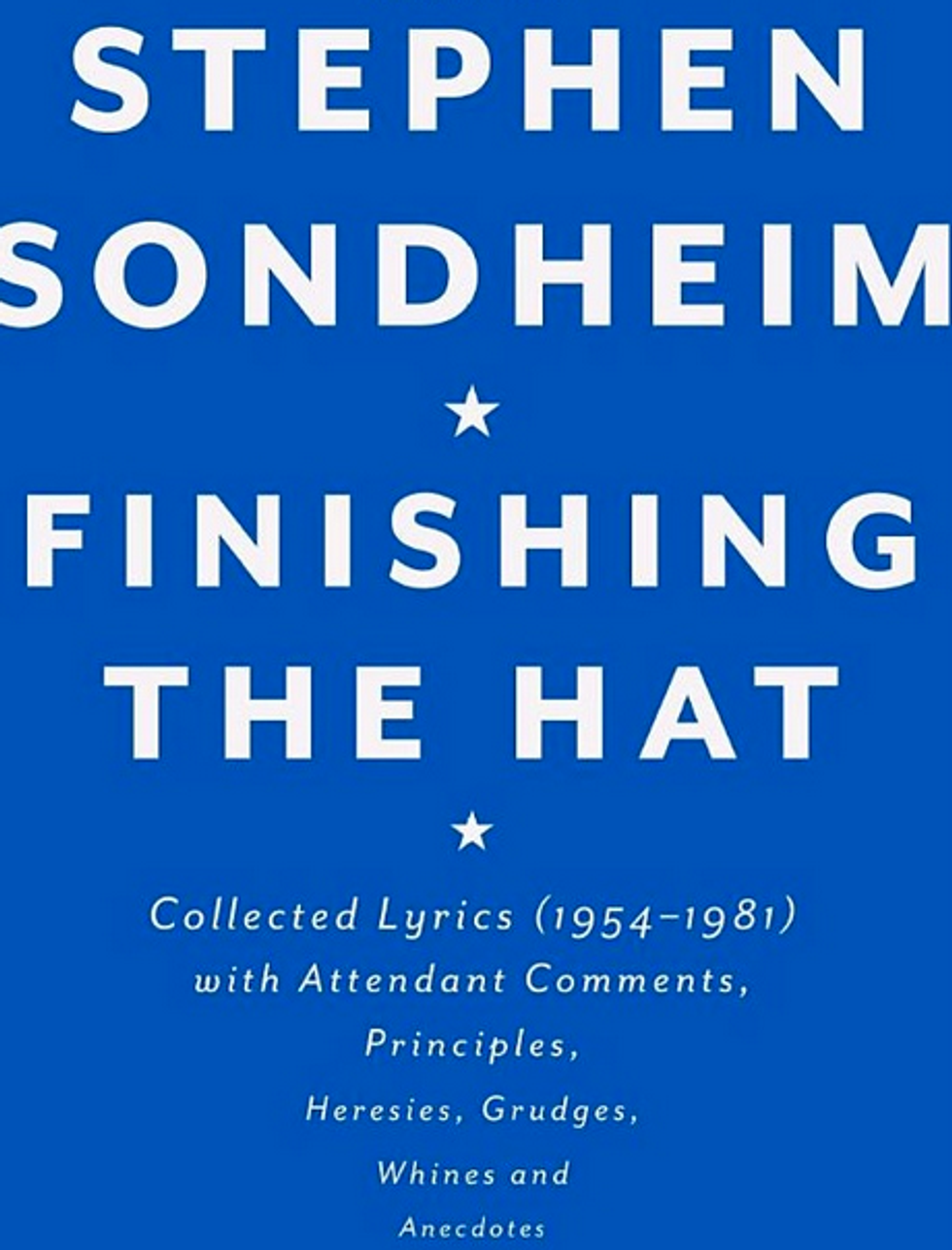 Finishing The Hat: Collected Lyrics (1954-1981) with Attendant Comments, Principles, Heresies, Grudges, Whines, and Anecdotes by Stephen Sondheim
Lyrics, previously unpublished songs, tidbits, and insights fill this book -- a must for any lover of the prodigious mind of the great Broadway songwriter. It's fun Company for those who want to learn about the way the musical theater works -- when it does work.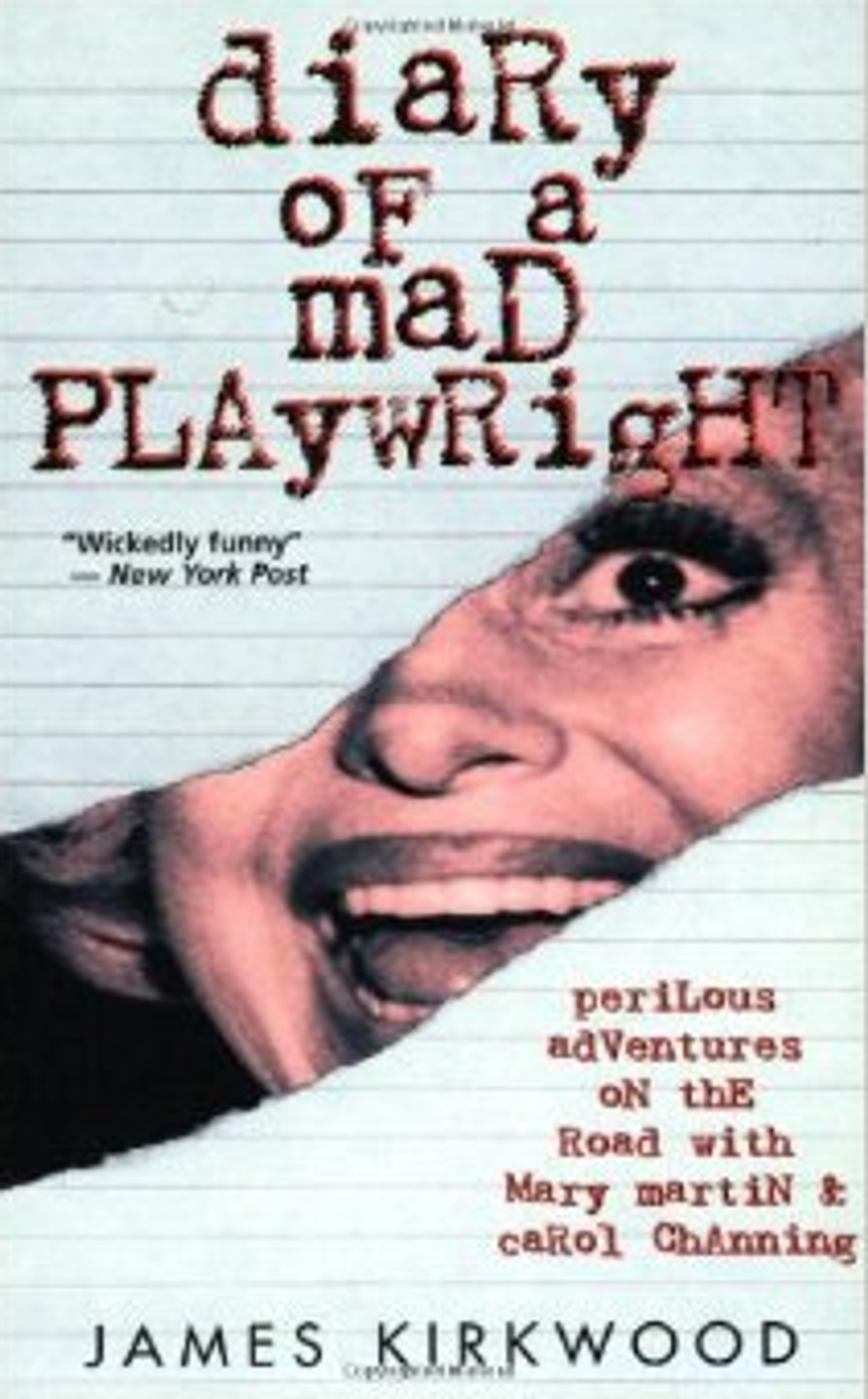 Diary of a Mad Playwright by James Kirkwood
Kirkwood, a Pulitzer winner for A Chorus Line, didn't fare quite as well with Legends!, his two-diva comedy, which never made it to Broadway after a rocky road trip in 1987. But at least he got a great book out of it. (No, it's not a memoir per se -- it's an account of a particular project -- but it's so good, let's not nitpick here.) The play had to do with a reunion of once-battling celebrity rivals. Well, with legends Carol Channing and Mary Martin cast in the roles, life tended to imitate satire. Throughout the troubled production, Martin was forever forgetting her lines, and Carol was never forgetting to chide her for it, resulting in much backstage awkwardness. There's even discussion of the legendary moment when Mary -- wired for sound, so she could be prompted on her dialogue -- may have started reciting the traffic report she was hearing in her earphones. ("Pileup on LaBrea...") Kirkwood's book is an insight-laden riot that's definitely worth plugging into. There's only one problem: He never cops to perhaps not having written a complete masterwork of a play. It's everyone else who's the problem! Still, when you're dealing with such a lavishly entertaining read about the perils of show biz dreams and delusions, that seems rather perfect.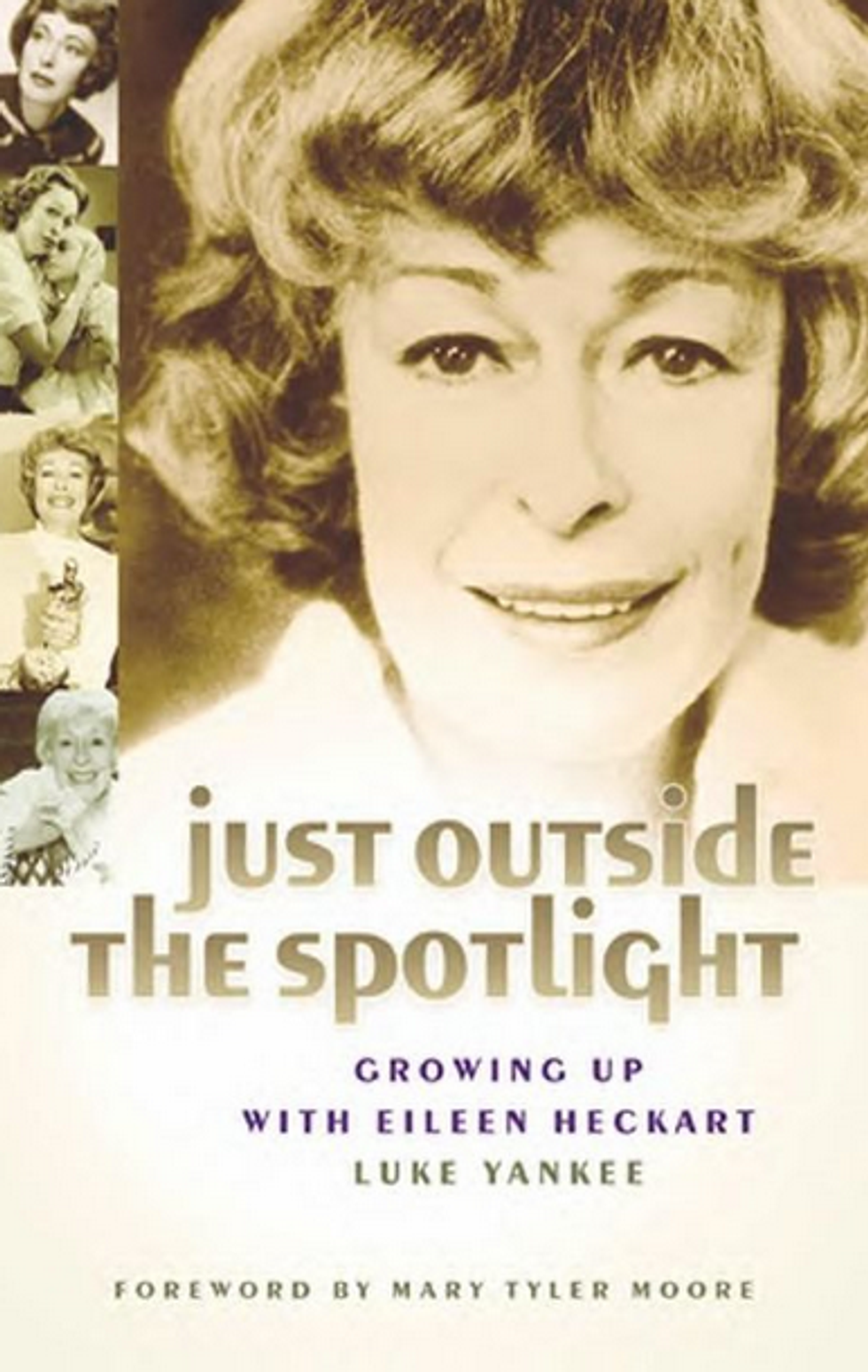 Just Outside The Spotlight: Growing Up With Eileen Heckart by Luke Yankee
Luke is a producer/director/writer whose spunky mom, Eileen Heckart, gave a searing performance in The Bad Seed, won an Oscar for Butterflies Are Free, and memorably played Aunt Flo on The Mary Tyler Moore Show. His remembrances of her are even spicier (and also warmer) than you'd imagine, making for a rollicking ride through artistry and honesty. This is one of the best show biz books ever written, taking you inside the heart and mind of a unique firebrand.

You May Also Like