Taste is in the eye of the beholder, which is why some legendary entertainers who were accused of having terrible taste turned out to be fashion visionaries who were walking billboards for chutzpah and class. Here are my favorite stars who've spun wacky into wonderful: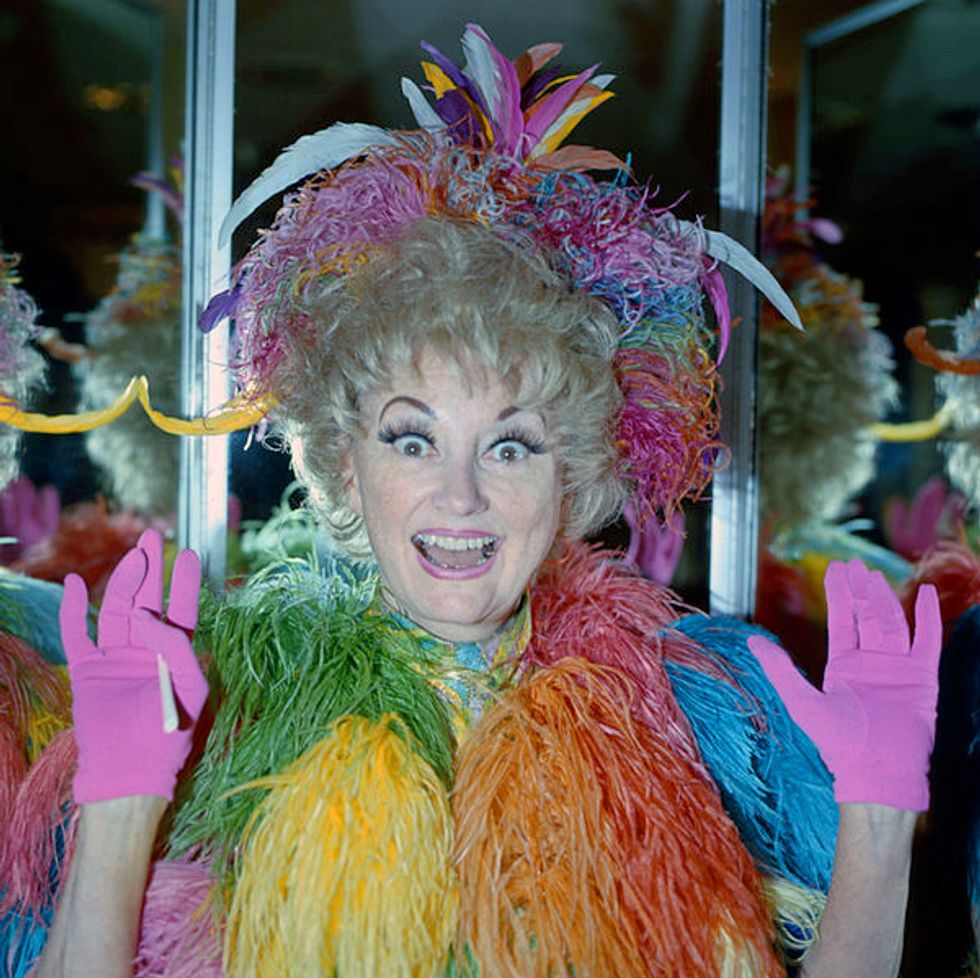 PHYLLIS DILLER (1917-2012)
Hilarious standup comic Phyllis engaged in the shtick that she was ugly and unwanted, and in the process, she gussied herself up in feathers, stripes, excessive jewels, and fright wigs. And the result was gorgeous! I remember being inspired as a kid by Phyllis' supposedly ugly looks, which today look totally runway-ready.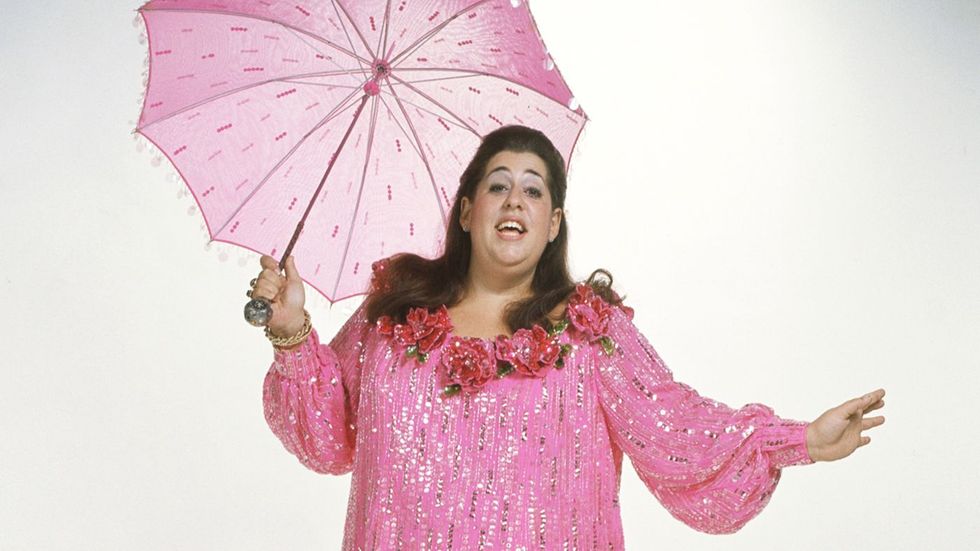 [Photo via the CBS Photo Archive]
MAMA CASS (1941-74)
In our twisted society, fat people aren't supposed to dress to draw attention to themselves. They're supposed to wear solid black, hold in their stomachs, and hide in a corner with their heads down. But Cass Elliot -- the throaty and popular singer from the '60s singing group the Mamas and the Papas -- threw all that out the window, while holding onto that proverbial ham sandwich. She flaunted her fabulous self in boldly patterned caftans, patchwork shmattes, and even some tighter things, with bows and beads and all the other accoutrements. She was fabulous.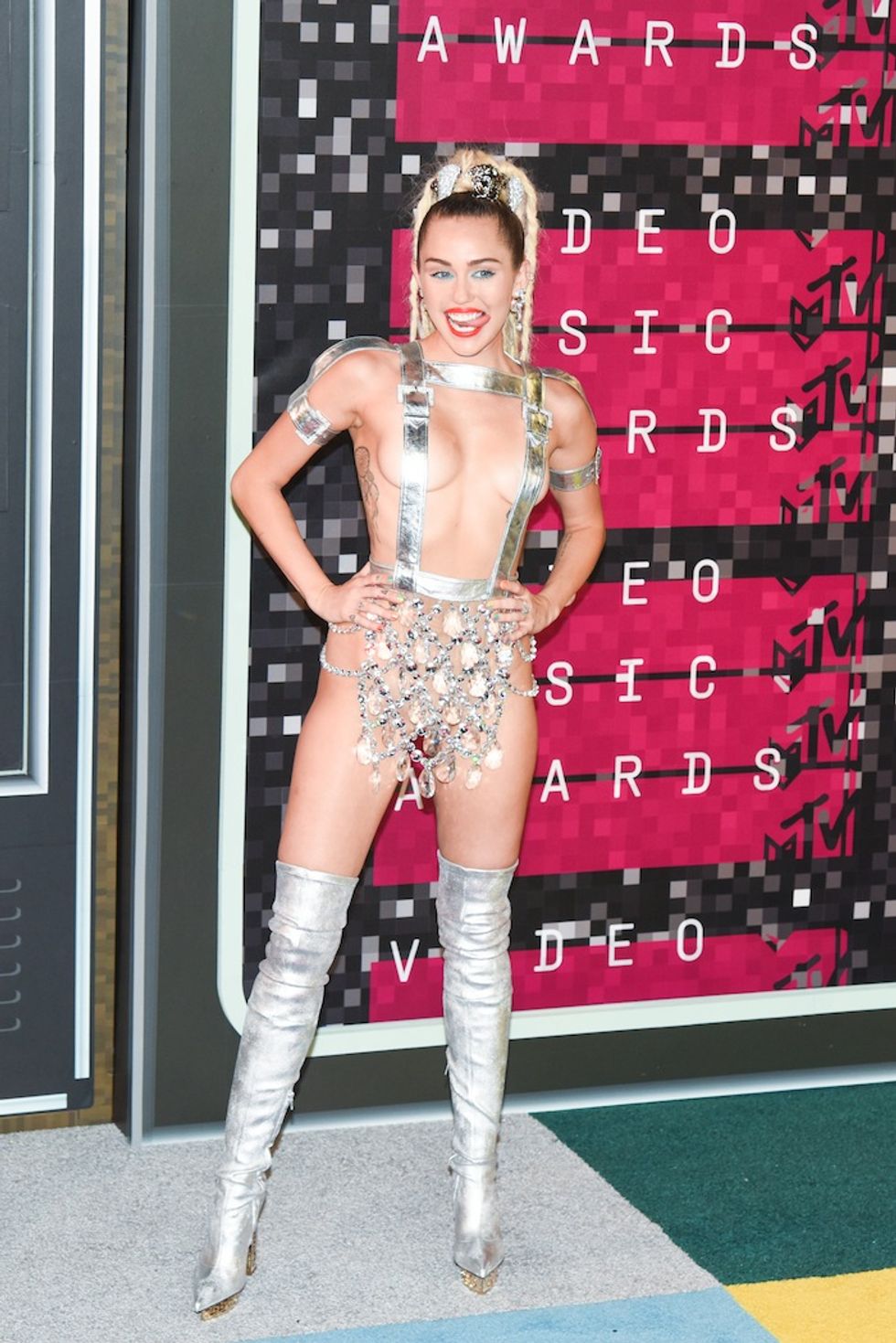 [Photo by Owen Kolasinski/
BFA.com
]
MILEY CYRUS
Young and fearless, Miley has become the fashionplate for things that make old people faint while her admirers scream with approval. She is game for all possibilities, and can make magic out of anything from hanging Skittles to glorified duct tape. She's made fashion fun again, and though she also happens to have a pulled-together look, I'm glad she doesn't trot it out that often.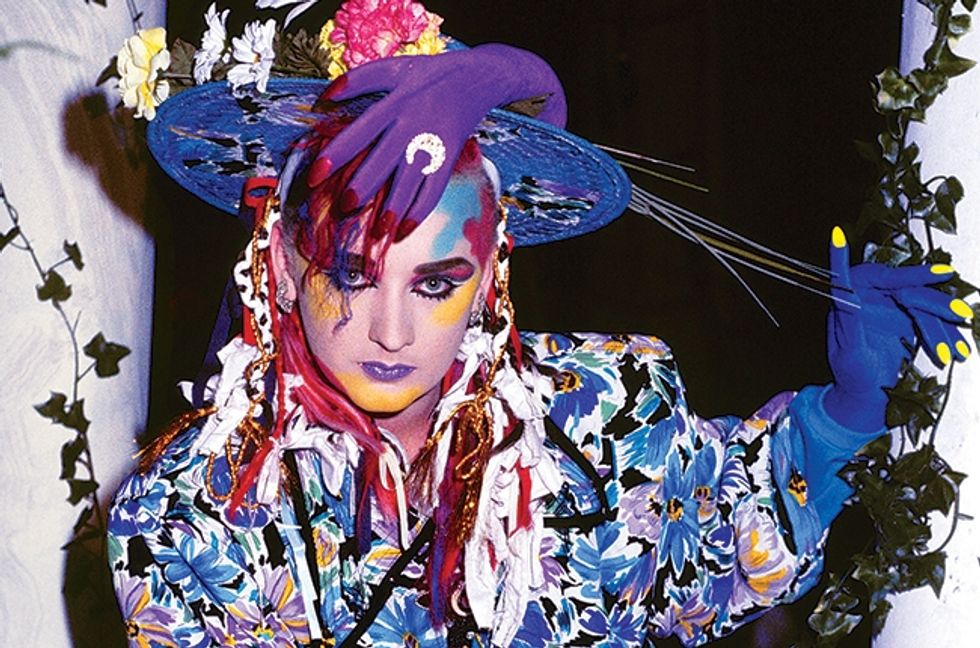 [Photo by Andre Csillag/REX USA
]

BOY GEORGE
So adorable in patchwork dreads, floppy hats, and other paraphernalia, George
was the boyish -- yet rather girlish -- new wave star who became an ambulatory hanger for anything that moved him. He and his performance artist friend Leigh Bowery pushed the boundaries of what was OK, and it looked so fab that their looks now seem timeless.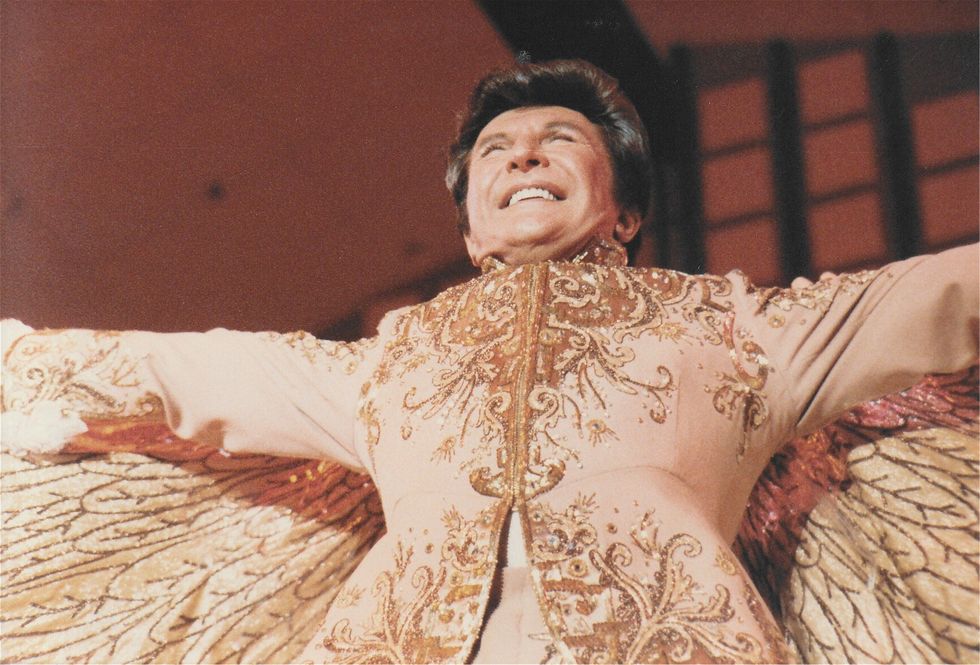 LIBERACE
The sparkly pianist didn't believe in "less is more." He was always willing to lay on one more jewel, then flash his pearly whites for extra blinding effect, thrilled to overload his audience's senses with anything that shimmered. The man basically melded classical music with the aesthetics of
La Cage aux Folles
, and for that I'll always be grateful (if confused).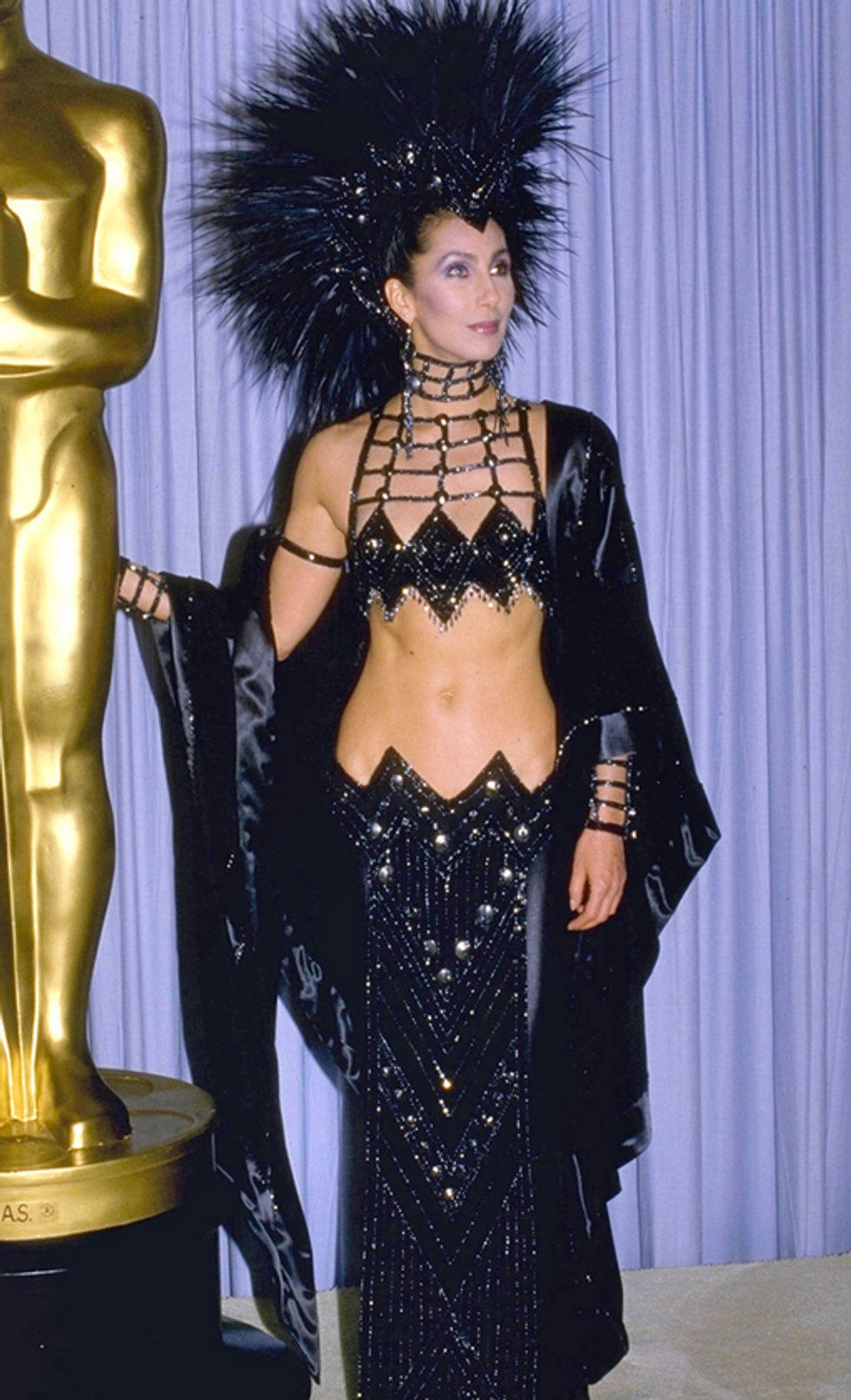 CHER
When she wore what looked like a dead cockatoo on her head to the Oscars in 1986, it didn't surprise anyone who'd been following Cher for years. After all, she'd always specialized in button pushing, rule breaking, navel showing, supposedly offensive but actually wildly exciting looks. The woman believes in life after taste, and she makes it work big time.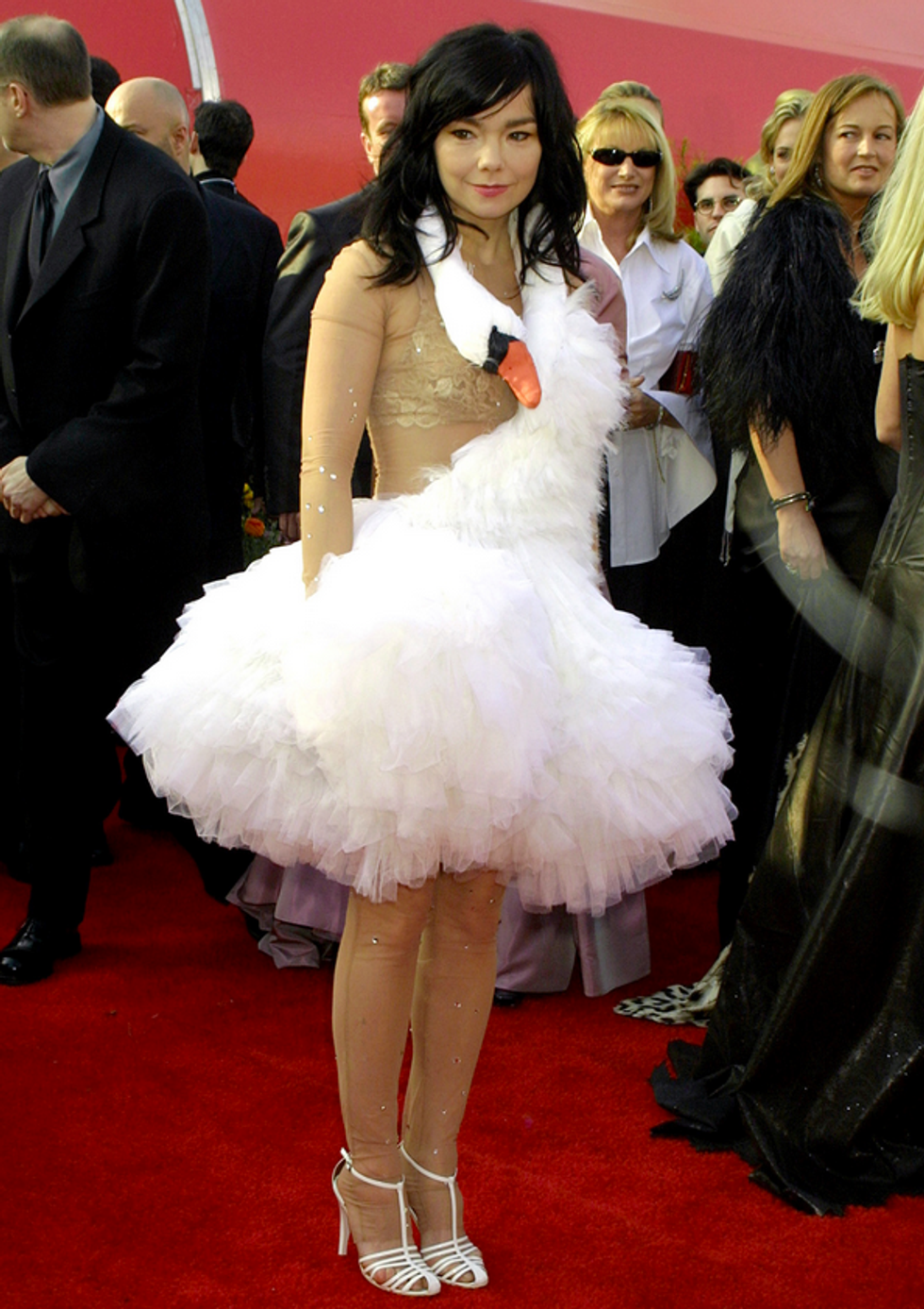 BJORK
They're still talking about the swan dress. Case closed.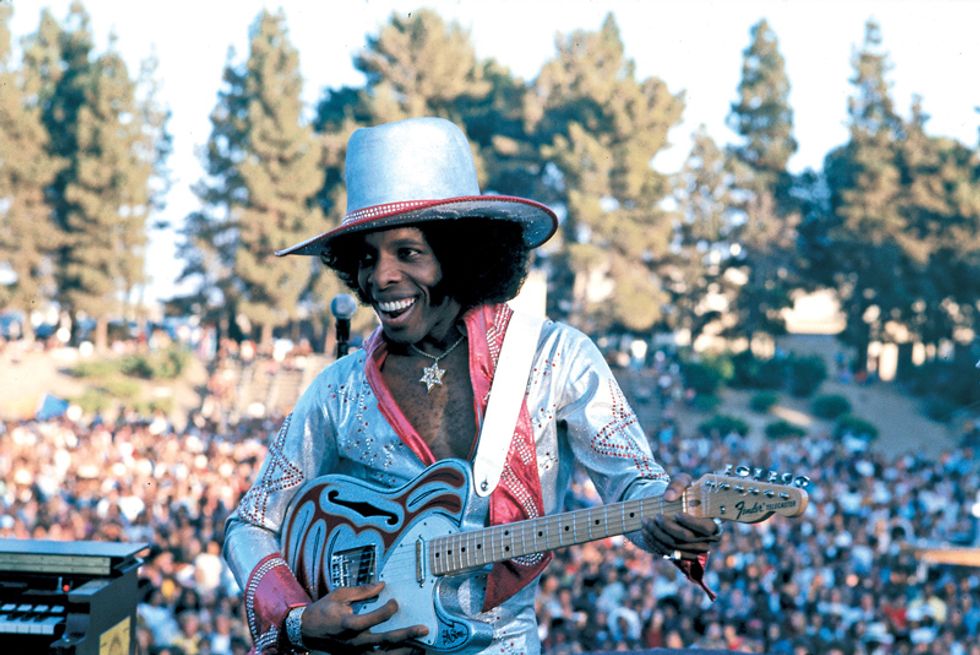 [Photo
via
]
SLY STONE
The head personality of the musical group Sly and the Family Stone, Sly has always been a leader in brave fashion choices as well. There's nothing too shiny, revealing, ornamented, and outrageous for this man to wear, whether he's dealing in pimp style, cowboy chic, or other hippity happenings. Sly sings about being "everyday people," but that's not what I'm seeing.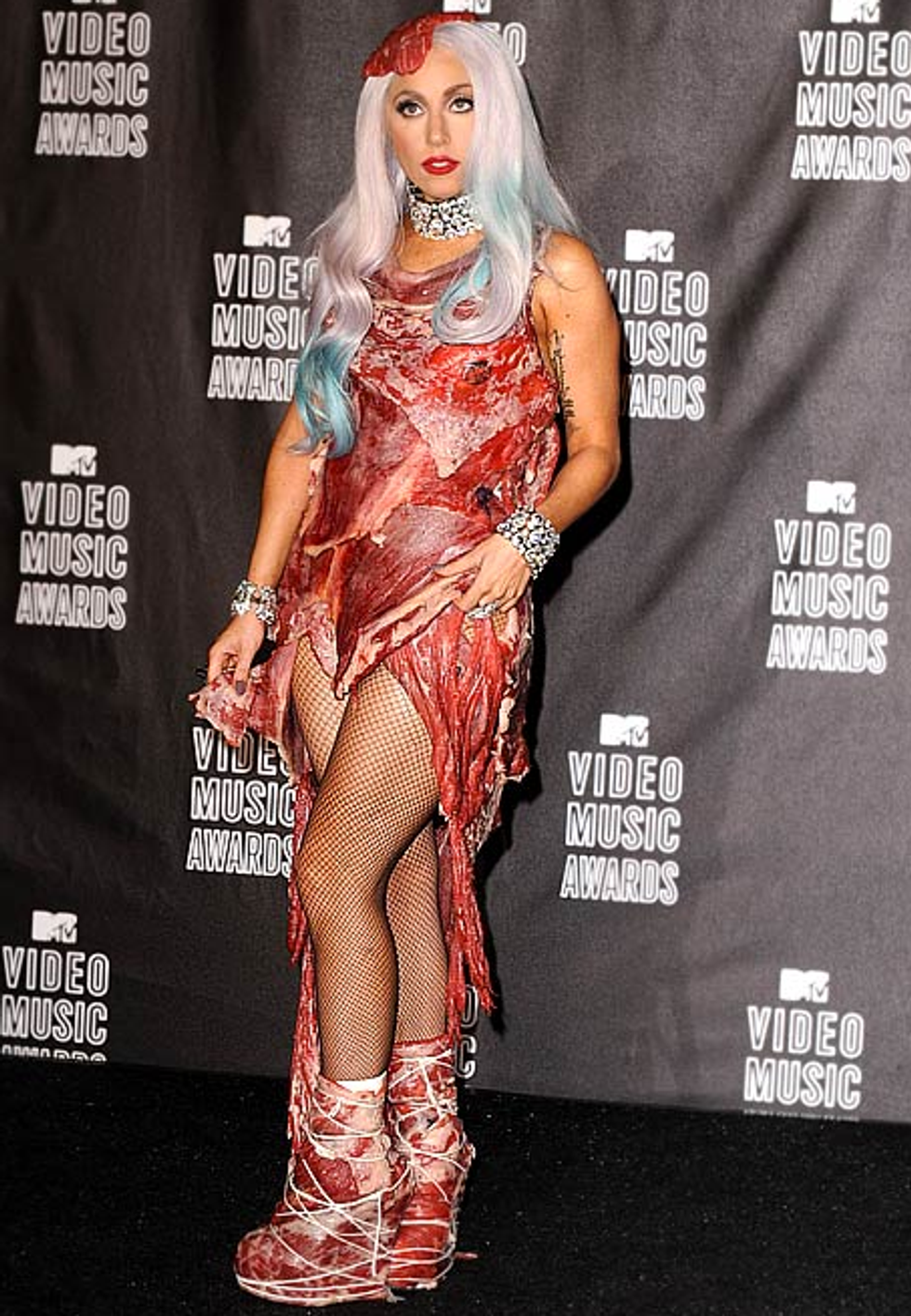 LADY GAGA
Gaga infused a lot of merriment into pop fashion with her elaborately orchestrated ensembles, most famously a meat dress that was as high in pizzazz as it was in cholesterol. No one would mistake her for the Queen of England -- but that's why we love the girl. And even though she's gotten a bit more tasteful these days, we're happy to say she hasn't gotten that much more tasteful. She and Miley know it's their responsibility to make "bad" good again.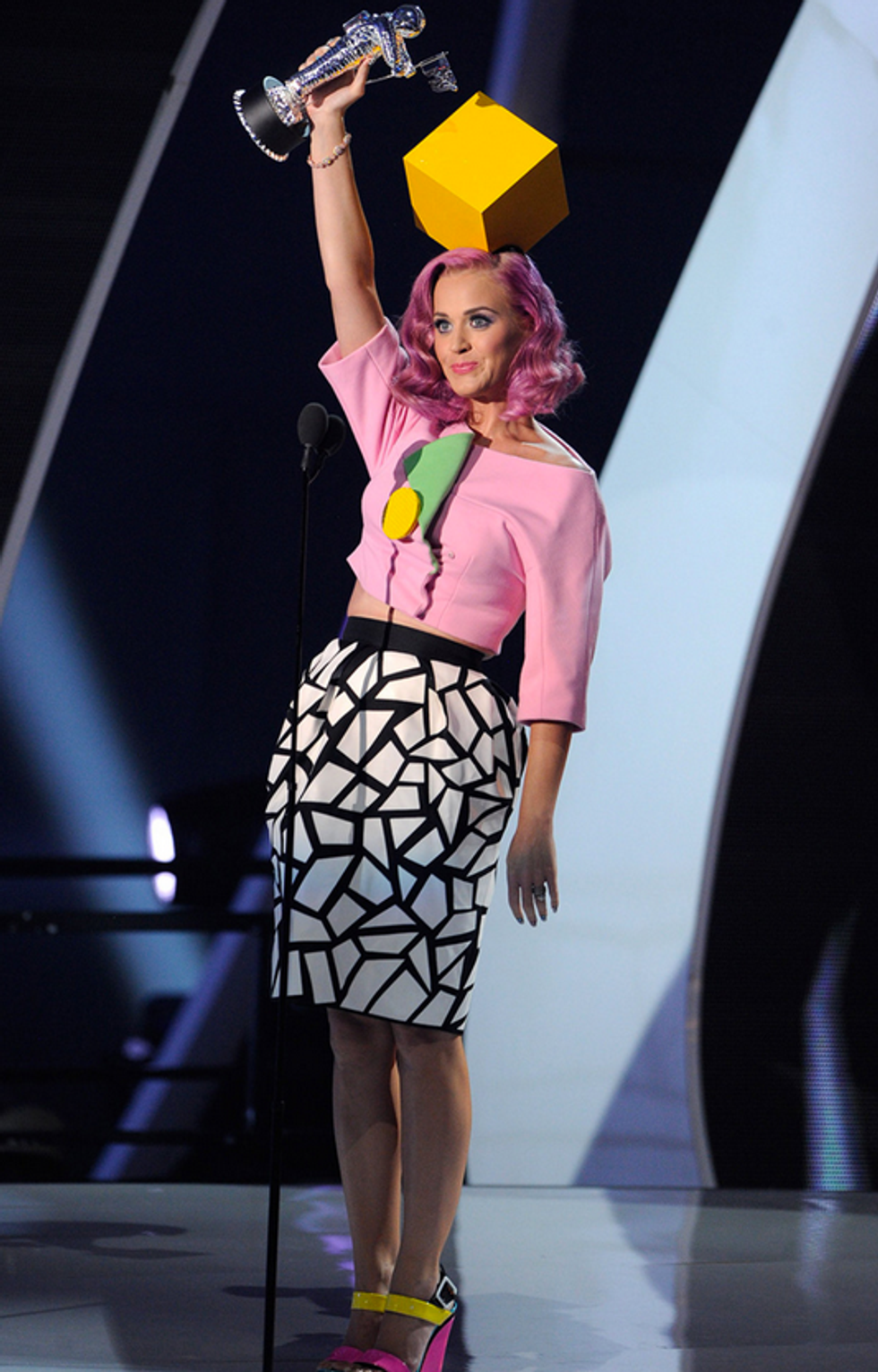 [Photo via Getty]
KATY PERRY
She's not exactly Gaga, but Katy does have a healthy sense of silliness as she throws on everything from Cleopatra outfits to Catwoman suits, with all manner of hats and other stuff to spruce it up. Uppity fashion critics' worst nightmare is actually what amounts to a grownup version of a "Teenage Dream."