PAPER Editor Dennis Dermody's Best & Worst movie list is an annual delight, filled with unexpected choices and withering takedowns of some of the year's biggest blockbusters. Happy Holidays.
10 Best: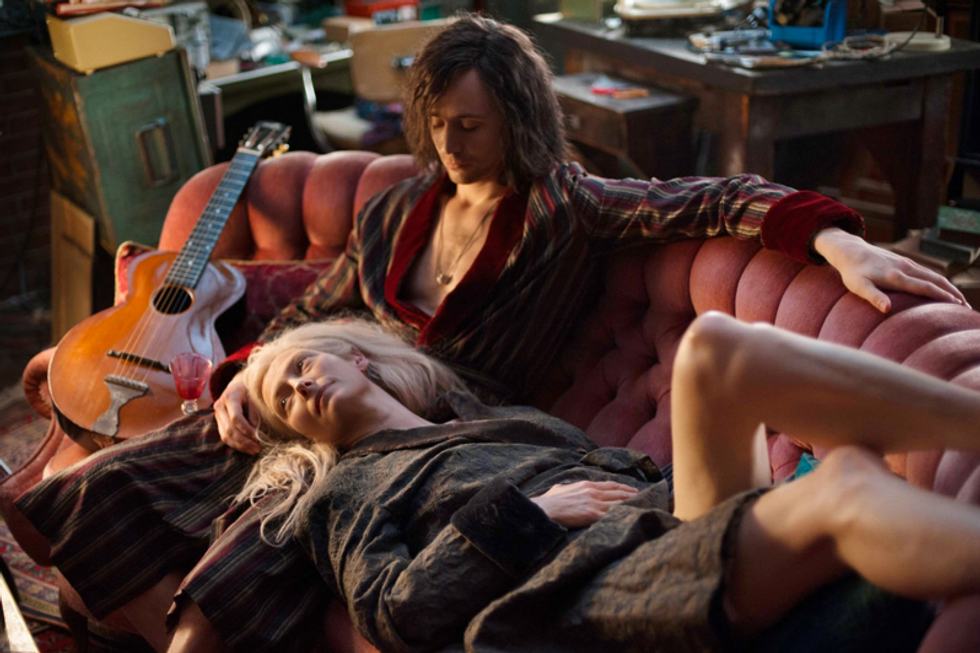 Only Lovers left Alive
Jim Jarmusch's witty, lyrical, hipster vampire tale starring Tilda Swinton and Tom Hiddleston as ageless rock star-like vampires was sublime. If I could have one loop running in my head it would be the scene where the two leads dance to Denise Lasalle's recording of "Trapped By A Thing Called Love."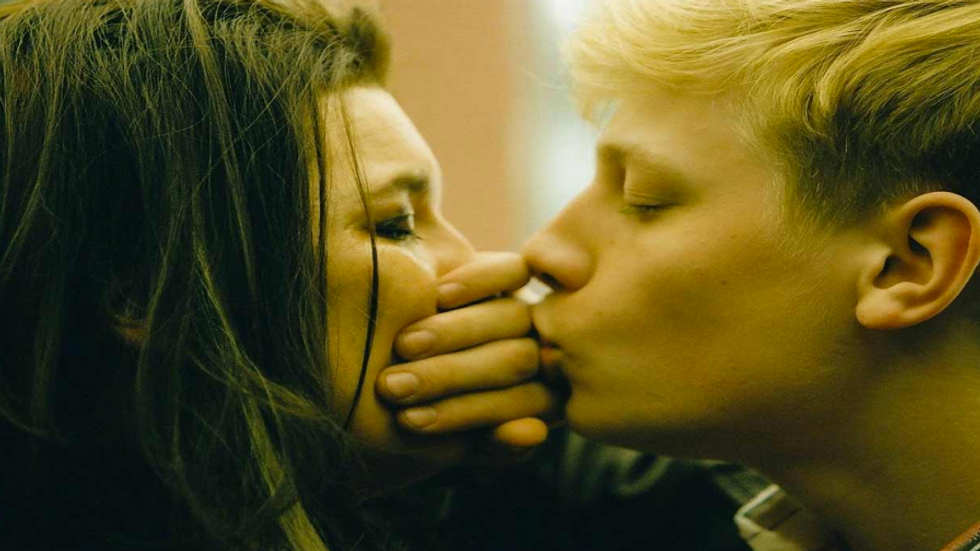 Mommy
Winner of the Jury Prize at the 2014 Cannes festival this emotionally lacerating film by Xavier Dolan of a combustible relationship between a widowed mother (Anne Dorval) and her volatile teenage son (Antoine-Olivier Pilon) doesn't officially open in the United States until January but it fucking destroyed me.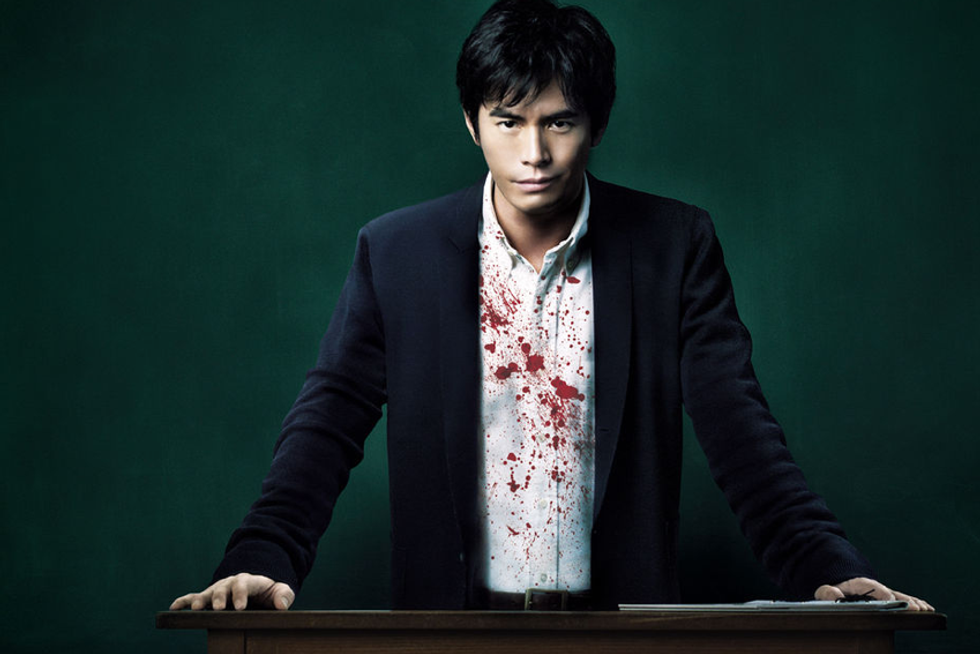 Lesson Of the Evil
Prolific madman Takashi Miike roars back to form with this sick tale of a handsome, charismatic teacher who is secretly a twisted psychopath. The finale with the "teach" racing down the school hallways blowing away students with a rifle will, I promise you, never be opening at a theater near you in the United States.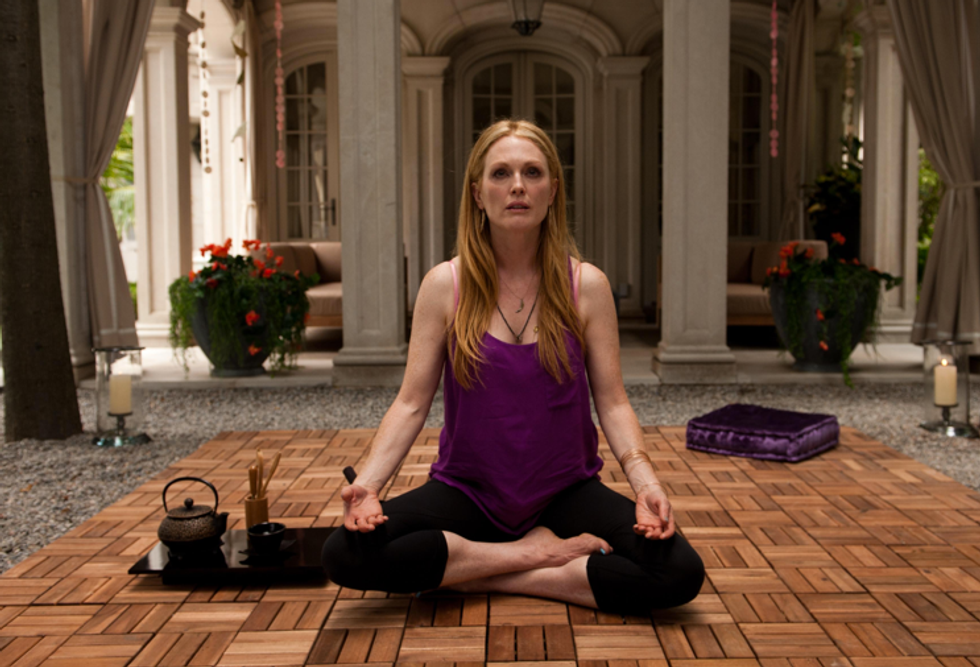 Maps To The Stars
David Cronenberg (along with writer Bruce Wagner) focuses his cool sardonic eye on Hollywood with corrosive results. Julianne Moore, as a monstrously needy fading actress, gives a fearless, frightening, performance. This was supposed to open in September and probably won't open now until next year, which pisses me off so much I'm including it.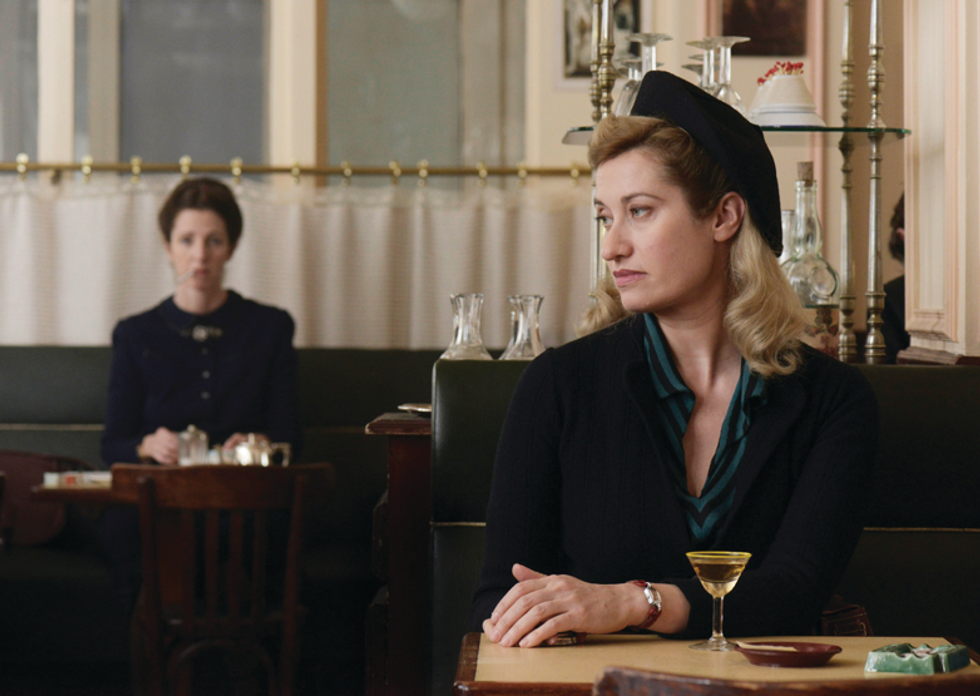 Violette
An extraordinary portrait of author Violette Leduc (played with messy ferocity by Emmanuelle Devos), who had an exasperatingly difficult friendship with fellow writers Simone de Beavoir and Jean Genet.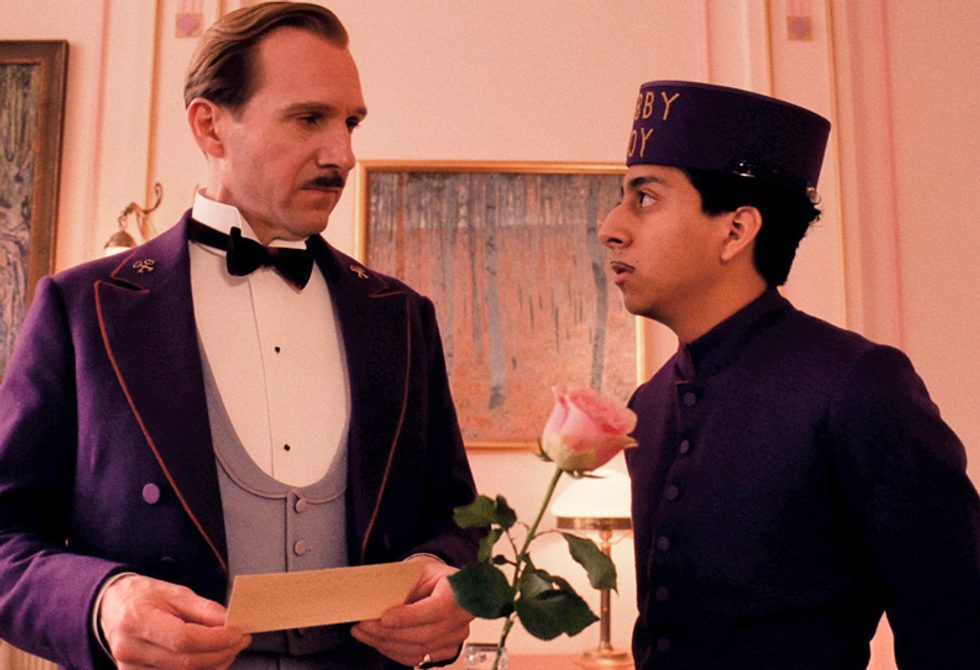 The Grand Budapest Hotel
One of Wes Anderson's best films, this movie set before World War II in a fictionally located elegant hotel stars Ralph Fiennes in splendid form as a concierge who, along with his bellboy Zero (Tony Revolori), goes on the run with a famous painting willed to him by a dowager (Tilda Swinton). True pleasure from first frame to the last.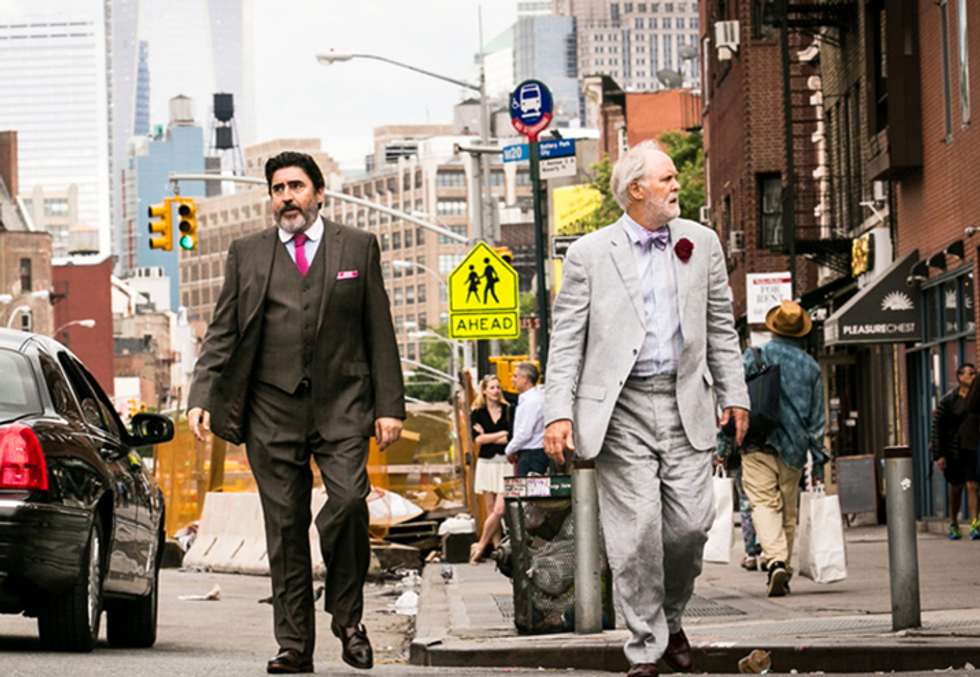 Love is Strange
Ira Sach's eloquent, beautiful, drama about two aging lovers (Alfred Molina & John Lithgow -- both splendid) forced to separate and stay with friends when they lose their apartment.  Achingly poignant (without being maudlin) and always surprising.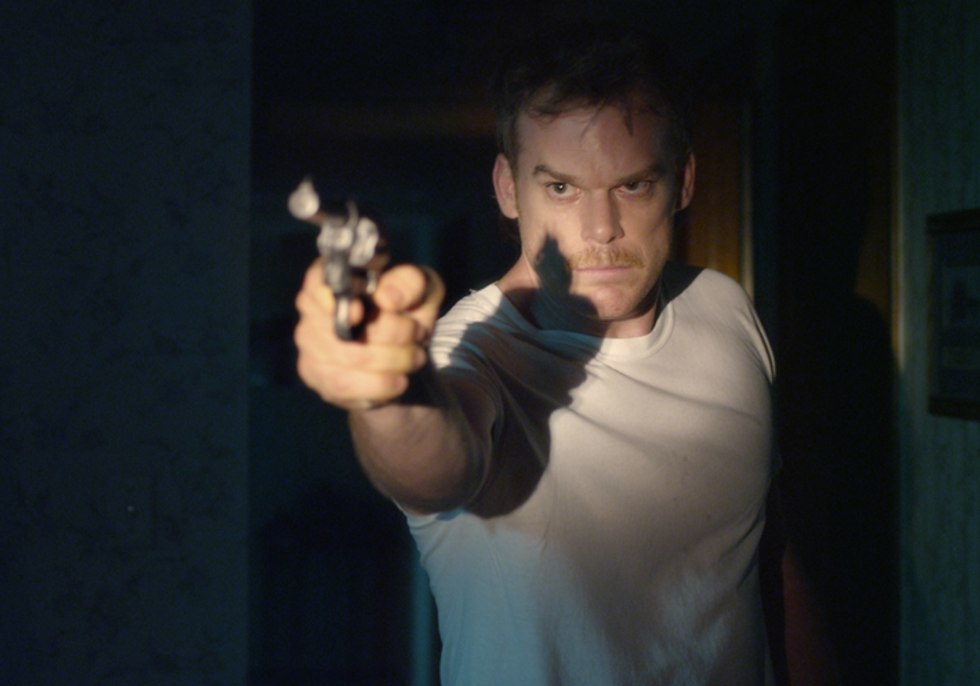 Cold In July
Director Jim Mickle's whipsmart adaption of a Joe R. Lansdale novel is a chilling neo-noir of a film starring always excellent Michael C. Hall as a husband and father who surprises and kills a burglar who breaks into his house and falls down a murderous rabbit hole. Sam Shepard and especially Don Johnson as a flashy detective are terrific.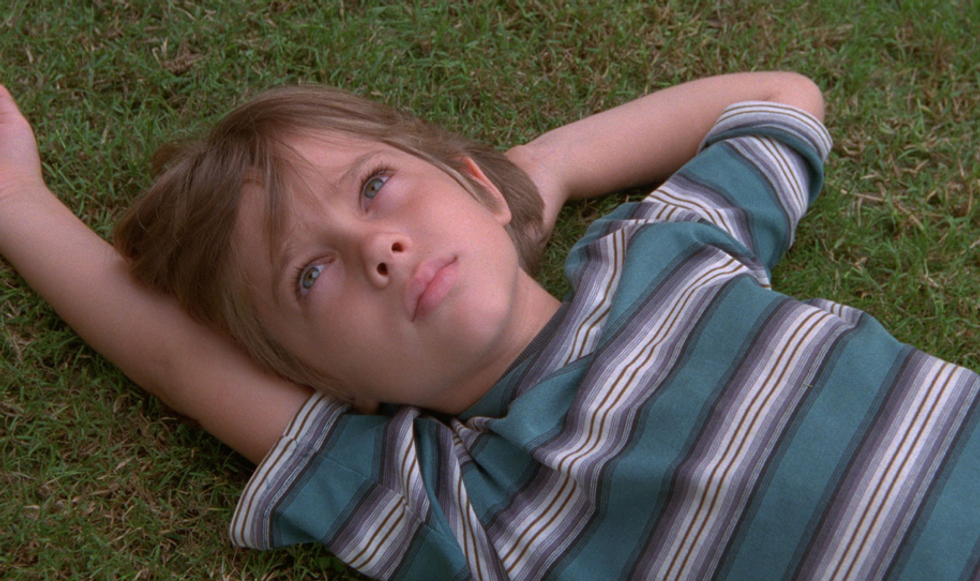 Boyhood
Yes, stupid, this Richard Linklater film (taken over 12 years to film) about a boy (Ellar Coltrane) growing up with divorced parents -- played beautifully by Patricia Arquette & Ethan Hawke -- is that good.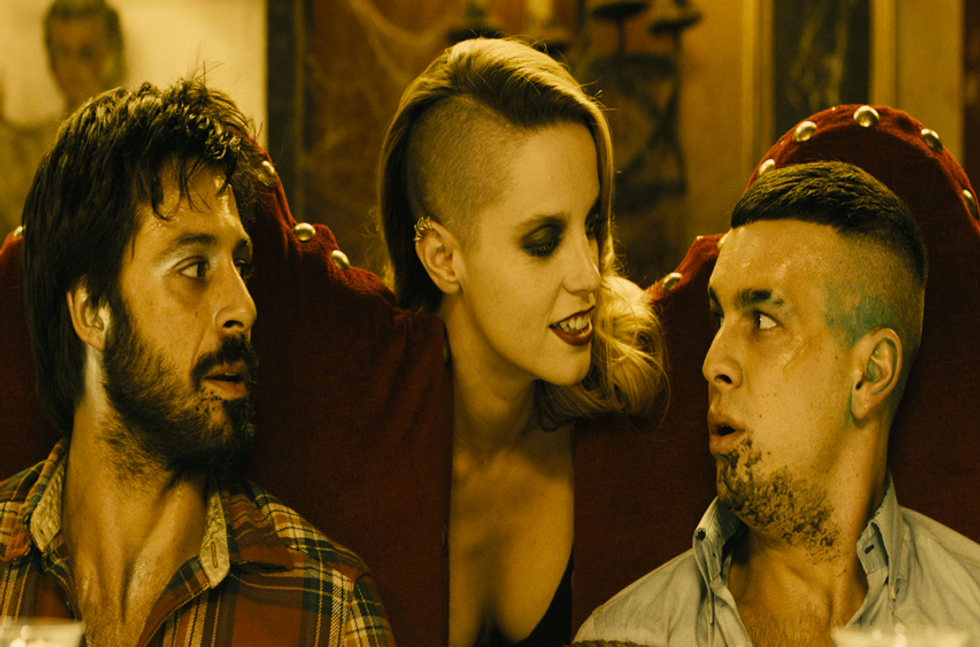 Witching And Bitching
Wildly enjoyable, truly crackpot, this film by Spanish director Alex de la Iglesia is about a rag tag group on the run from robbing a jewelry store who commandeer a cab, with driver and passenger, and land right in the middle of a town filled with witches (led by the sublime Carmen Maura). Insane and just wonderful.
10 Worst: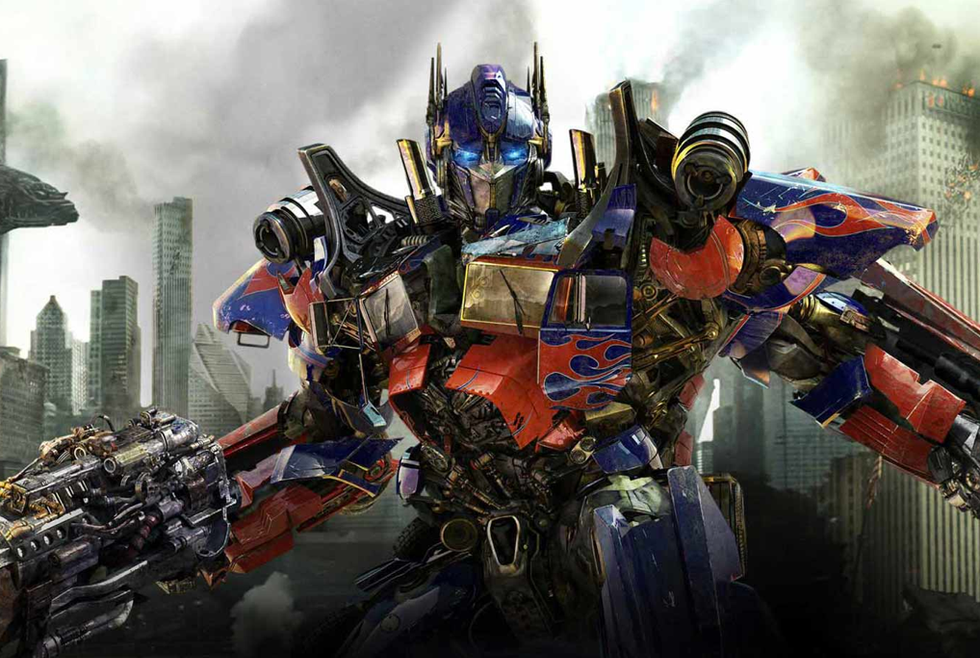 Transformers: Age Of Extinction
Here's an idea: instead of watching this why don't you put a large metal pot over your head and bang it with a wooden spoon for over two and a half hours?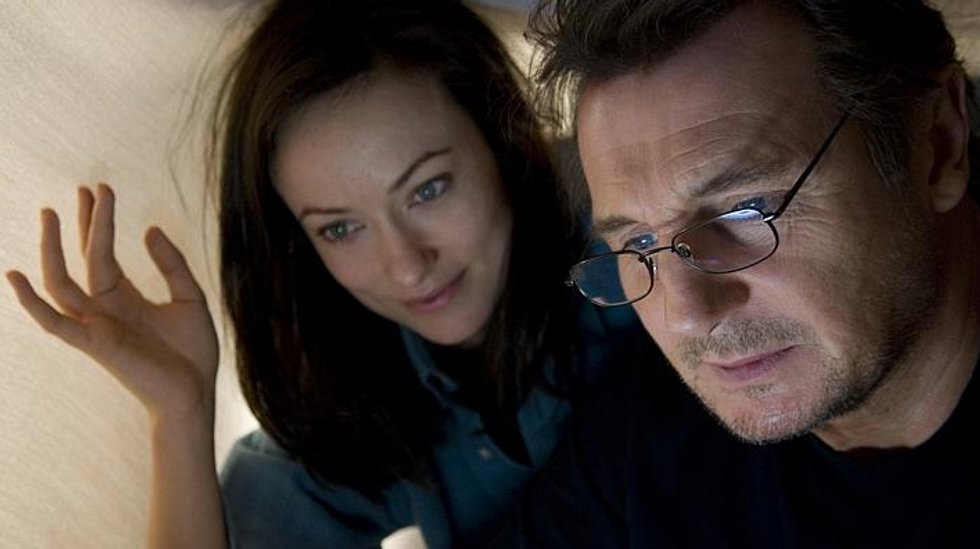 Third Person
Three dreary, interconnected, stories that wore my patience to the core. Maybe director Paul Haggis should have stayed a scientologist.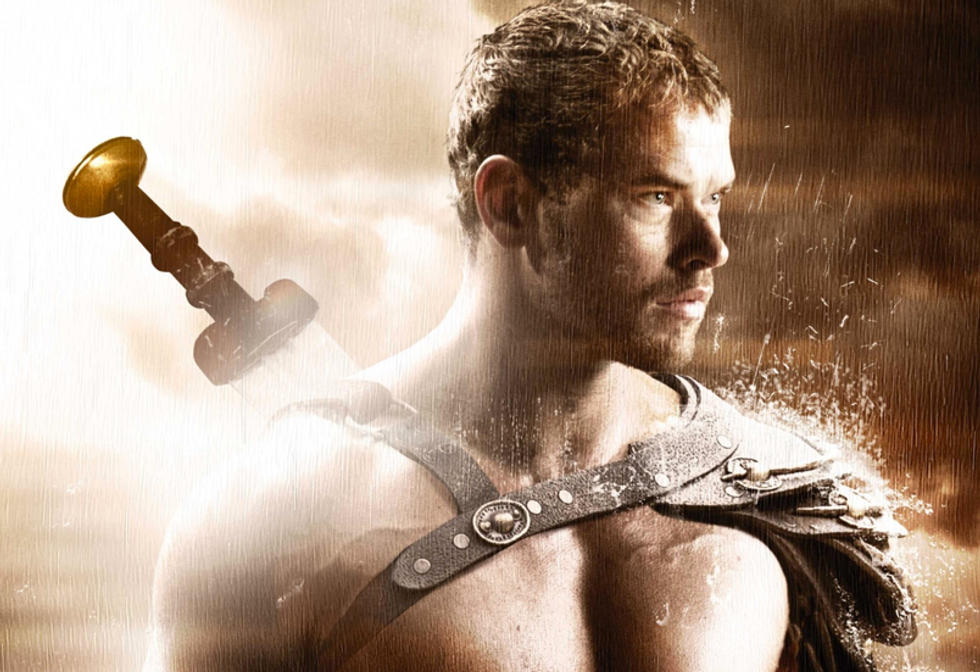 The Legend Of Hercules
I'll be totally honest -- the only reason I stayed was to hopefully catch a flash of Kellan Lutz's balls under his toga.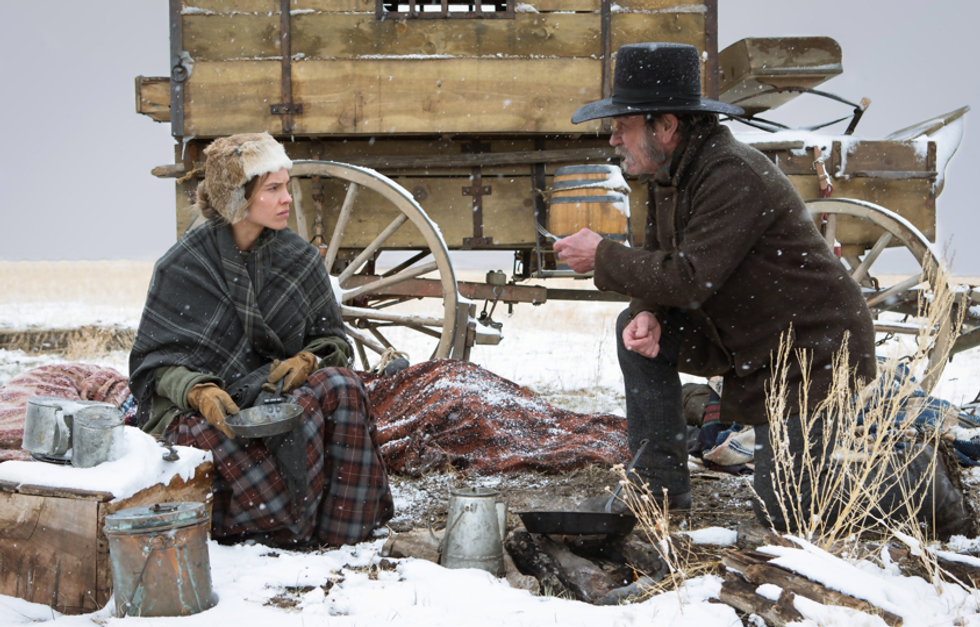 The Homesman
Set in ye-old pioneer times, a disheveled, drunken Tommy Lee Jones & Hilary Swank (in an ugly bonnet) have to transport three crazy ladies in a covered wagon from Nebraska to Iowa. I prayed for a mass scalping.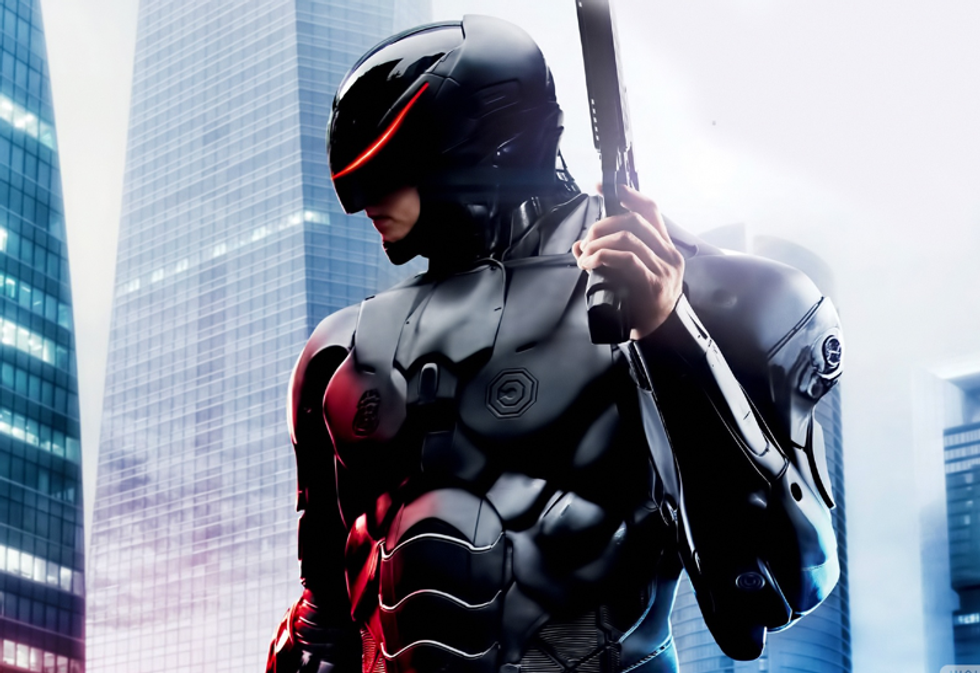 Robocop
Paul Verhoeven's 1987 film was great -- it had wit, style, and loony action. This was another in a series of unnecessary reboots (even if it did have the wonderful Joel Kinnaman in it).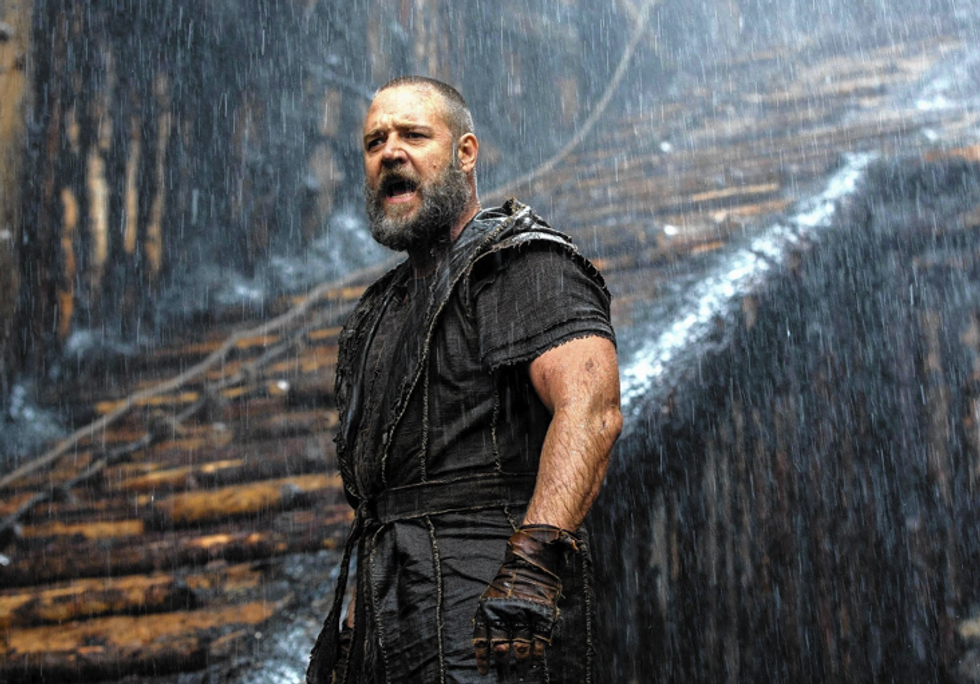 Noah
It's bad enough being stuck on a boat with all those stupid animals but with a grumpy Russell Crowe at the helm...Just say No-ah...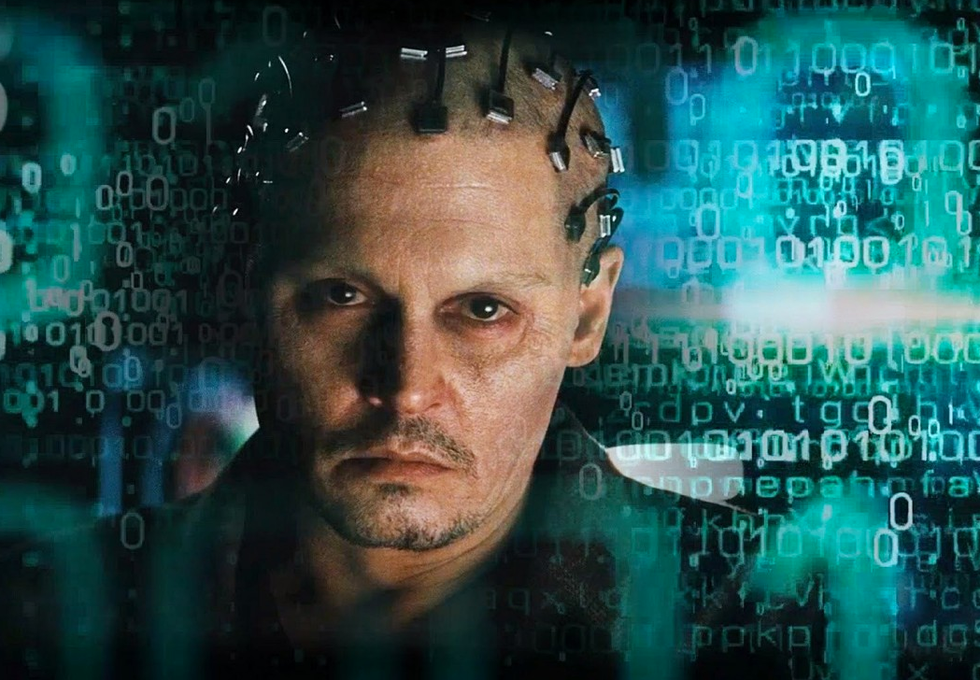 Transcendence
This ghost-in-the-machine sci-fi snore with Johnny Depp made me want dig up Steve Jobs and beat the shit out of him.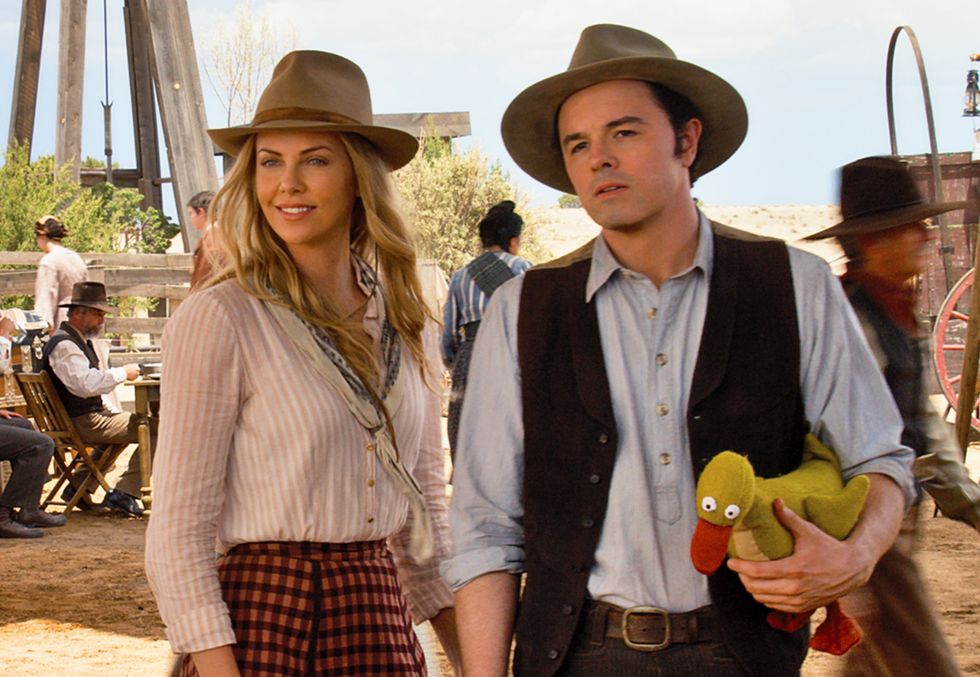 A Million Ways To Die In The West
Tumbleweeds are funnier. And that was all you could hear in the empty theaters this played in.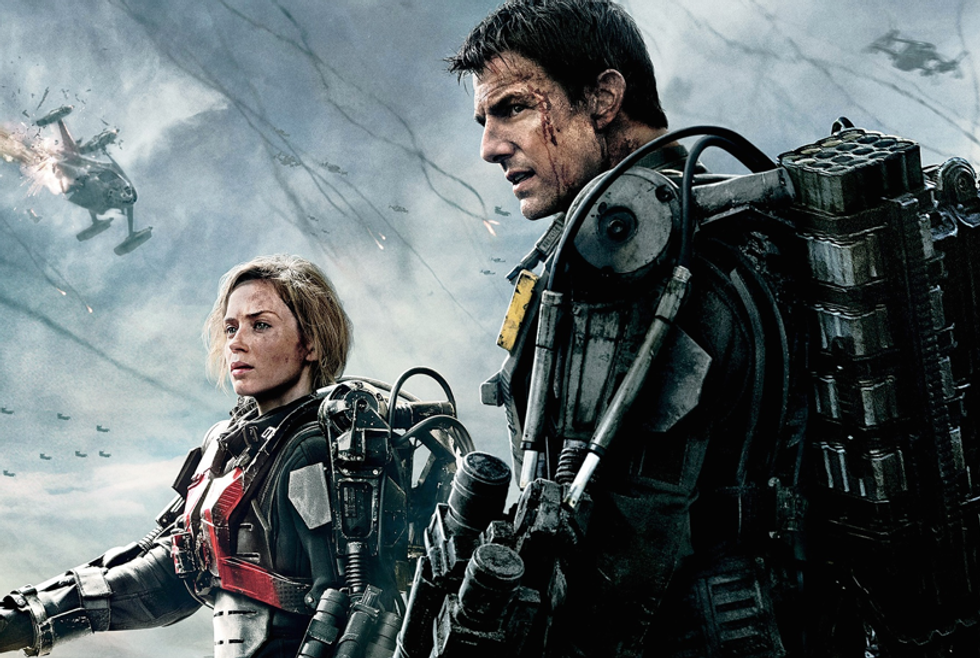 Edge Of Tomorrow
A time-traveling, futuristic fight film with aliens (and that includes Tom Cruise), which played like a sci-fi
Groundhog Day
. The ad screamed: "Live, Die, Repeat" but I'd rather: "Wash, Rinse, Repeat".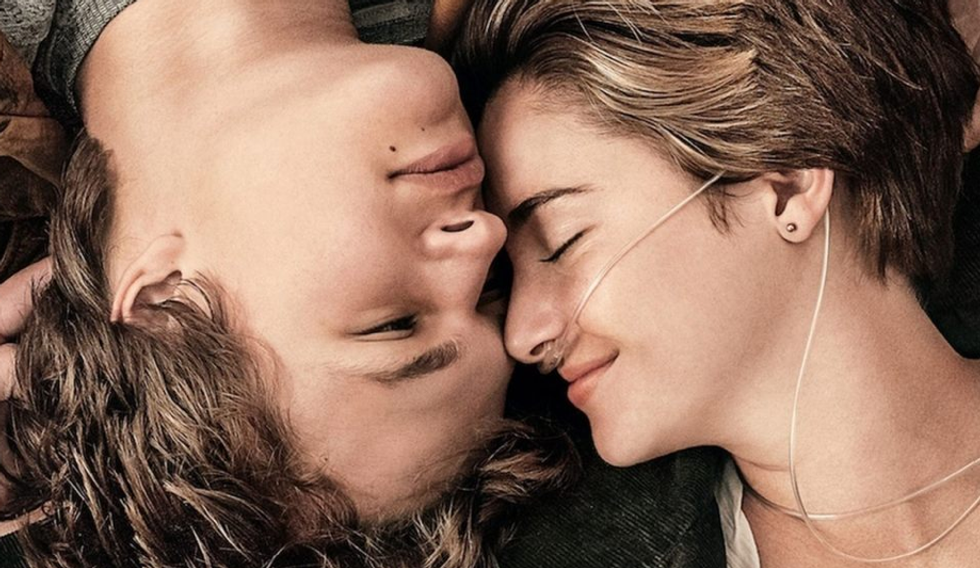 The Fault In Our Stars
They're young...they're beautiful...they're in love...and they're dying. Not soon enough.