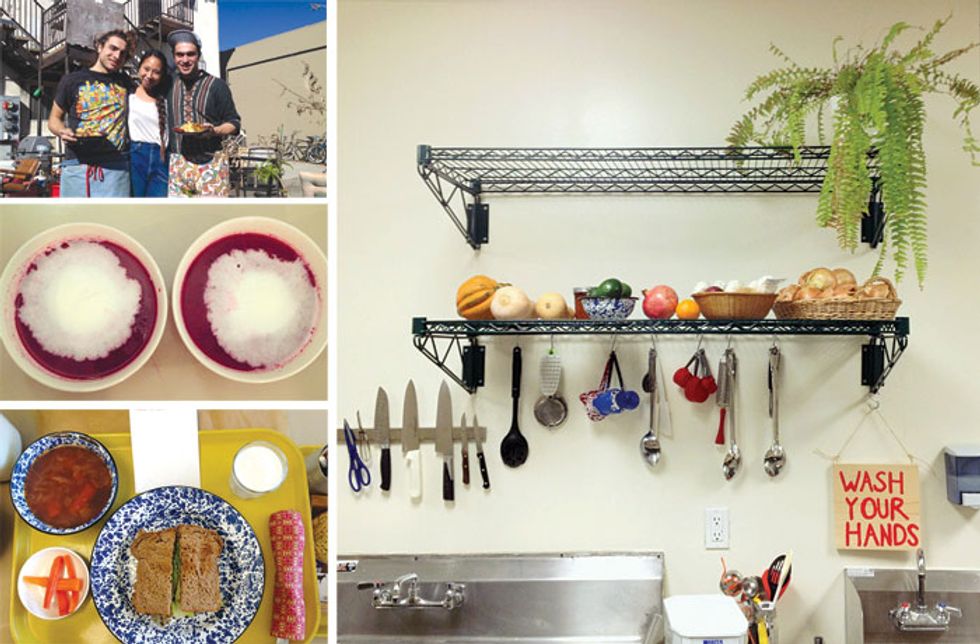 Volunteer-run, experimental dining space Thank You For Coming continually transforms based on different residency projects. Top left: one of the founders Jenn Su Taohan (middle) in TYFC's courtyard garden where some of their food is grown.
The folks at Thank You for Coming really mean it. They also hope you will have a meaningful encounter, leave nourished, fulfilled and come again. Collectively run with an all-volunteer staff, TYFC opened last December in a former Atwater Village gallery. Founded by a core group of organizers, teachers, builders, scientists and artists, TYFC is inspired by decades of dining experiments including PieLab in Alabama, SAME Café in Denver, Conflict Kitchen in Pittsburgh, Allen Ruppersberg's Al's Café in Los Angeles, and Gordon Matta-Clark's seminal Food in SoHo.
An interdisciplinary monthly residency program gives genre-bending, radical artists and creatives the chance to continually transform and reinvent this punk rock cafeteria where you can drop in for lunch or dinner five days a week. The menu changes based on each project and the resident works with the founders to offer performances, free workshops and special meals.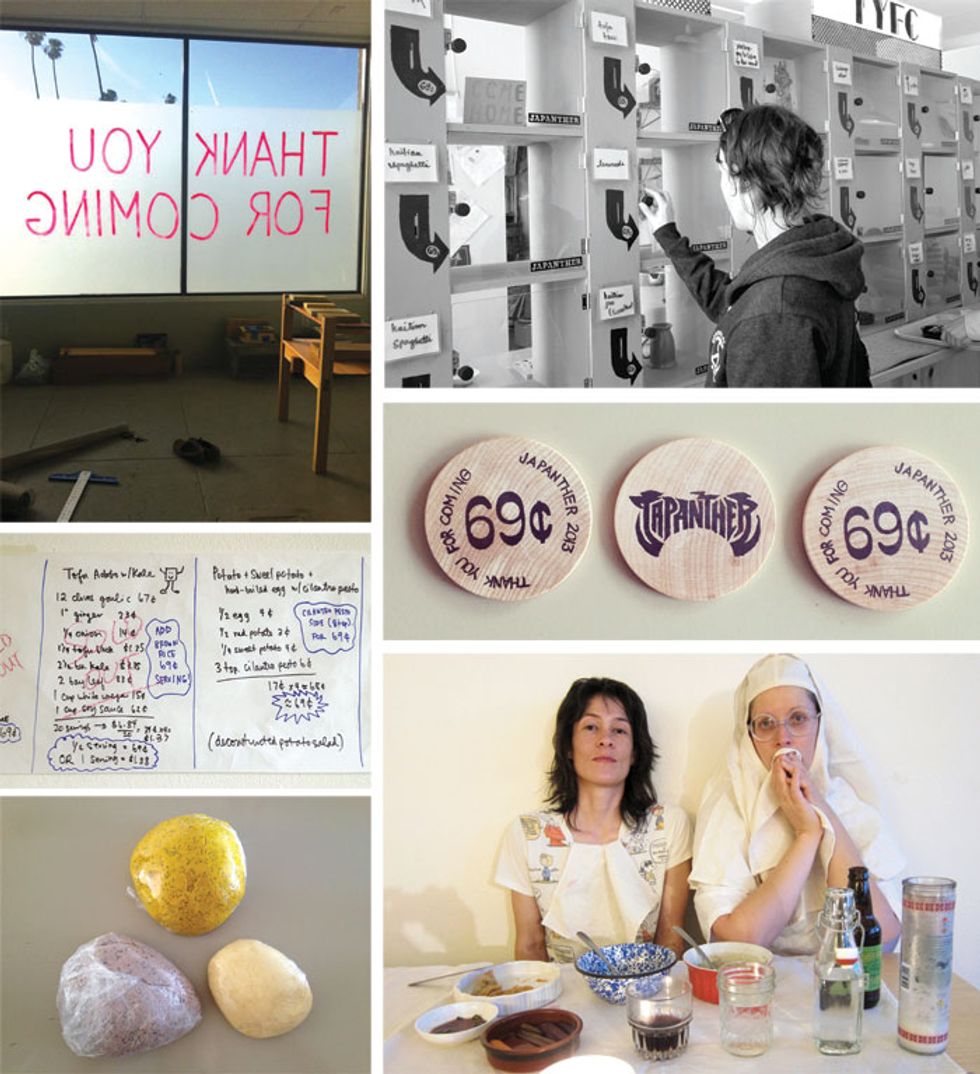 Cristina Victor's L.A. Novela Special, a month-long "endurance performance," brought to the space a disco party, apron bling sessions, Dan Dan Fan ("proletariat egg rice porridge") and a message about the importance of participation. Brooklyn art punk duo Japanther's 69¢ Only explored alternative economies, transforming the space into a mid-'30s automat where everything cost 69 cents. Rice balls, tea eggs and tofu adobo were sold alongside stickers, plants, art and zines.
Most recently, The Heretics Kitchen addressed the "radical democratization of food and fiber," serving meals inspired by feudal history with famine and feast days.
One of TYFC's founders, Jenn Su Taohan, clarifies their mission: "Drawing ambiguous lines between art space, food facility and community center, we're working with artists to demonstrate that art occurs in everyday spaces and in everyday life -- in our case, as it pertains to the basic acts of eating through the medium of a restaurant."