"Uncle" Terry Richardson and his companion, Alexandra Bolotow (nickname 'Skinny'), celebrated the upcoming arrival of their unborn twins by hosting a baby shower over the weekend.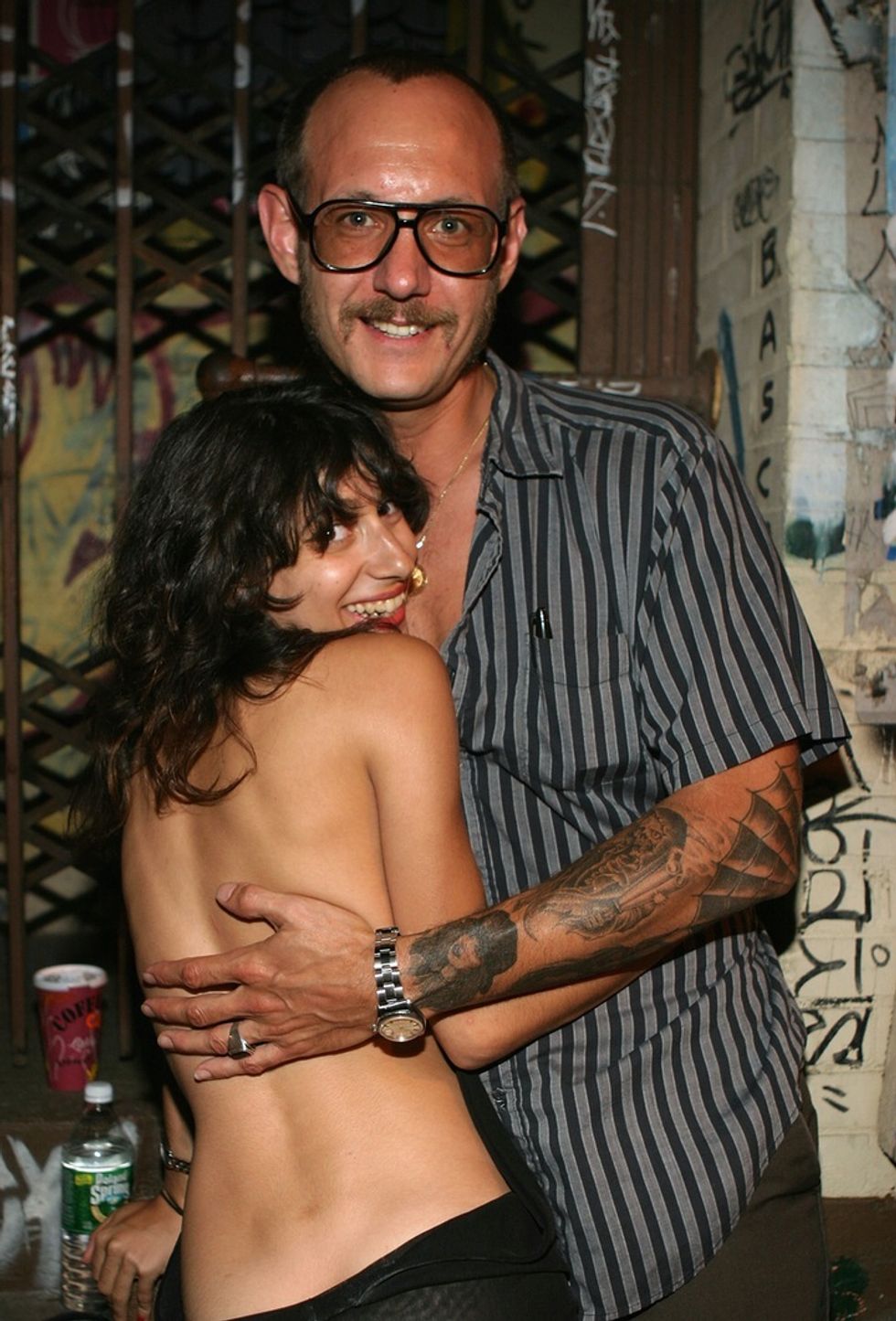 Richardson showed off his "sex themed" soiree with a slew of Instagrams.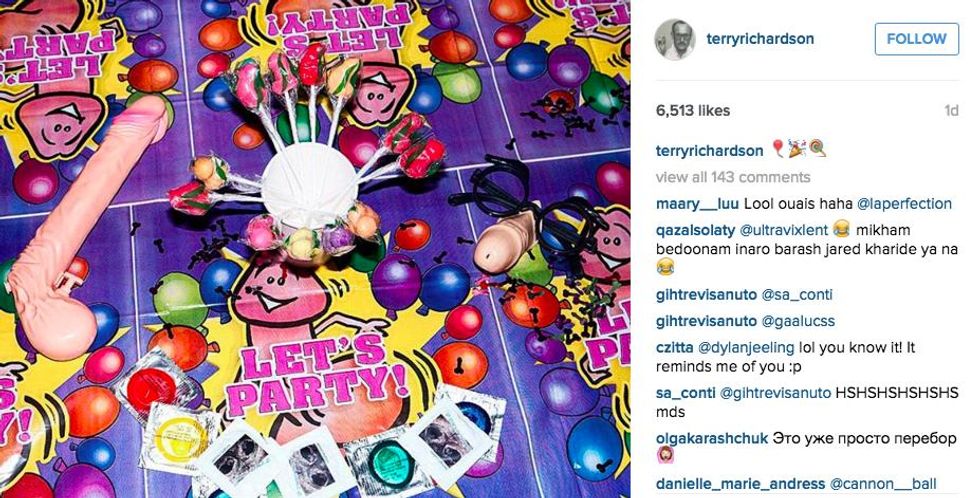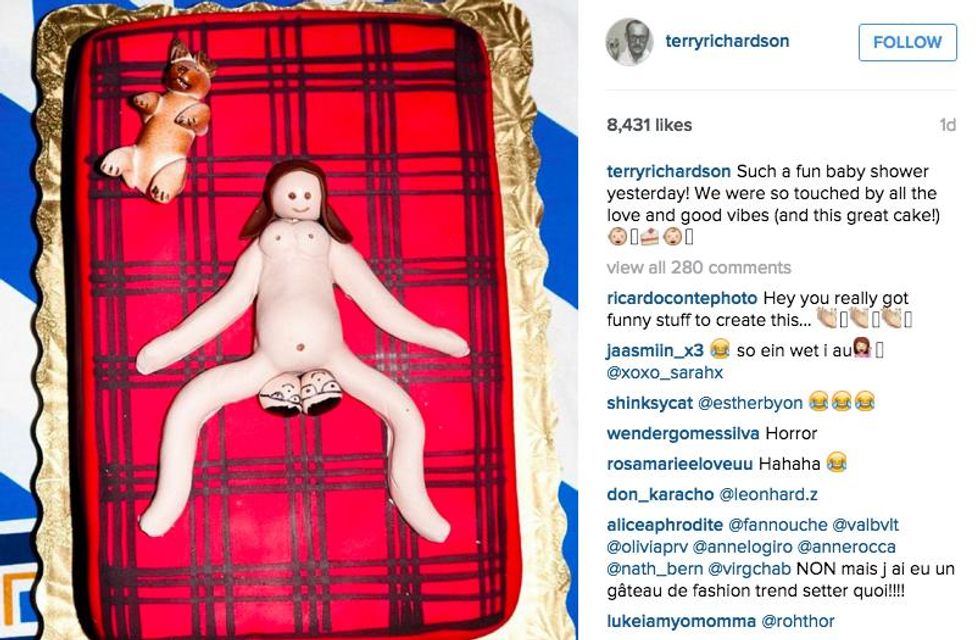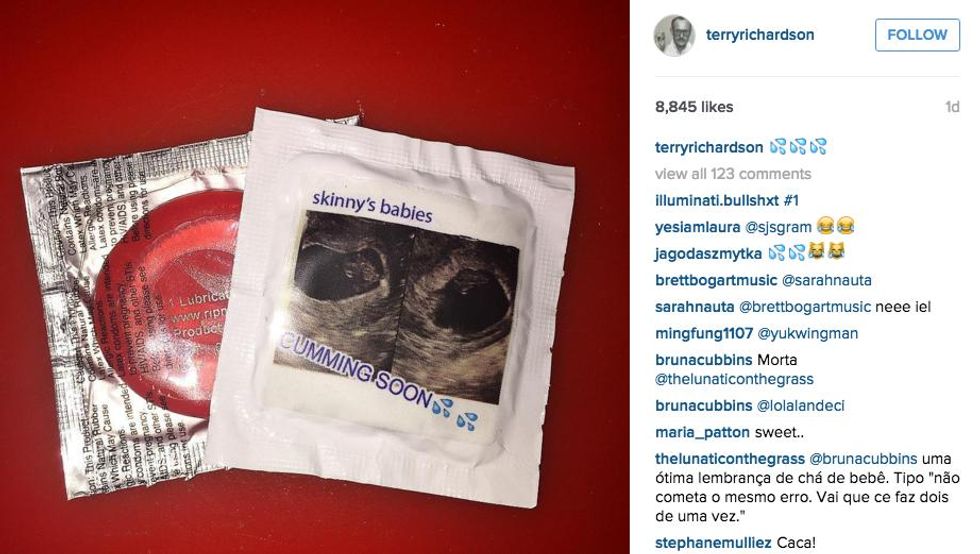 Get it?
Cumming.
As in sex.
Indeed, Terry is an artist who has had sex before.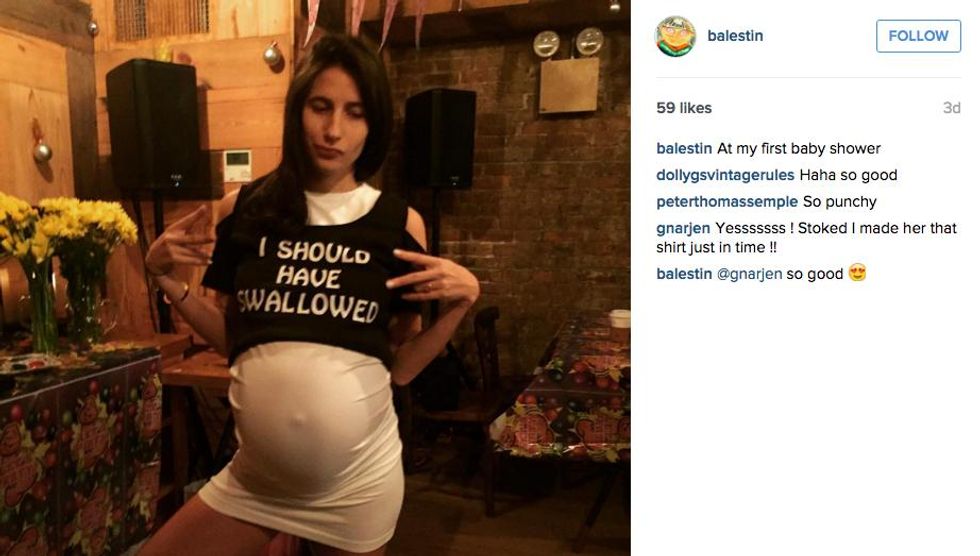 More sex stuff was graciously shown off by party guests; above, we see Terry's soon-to-be Baby Mama donning a charming 'Mom!' garment.
The event was capped off by an appearance from sturdy hydrangea, Martha Stewart, as all baby showers should.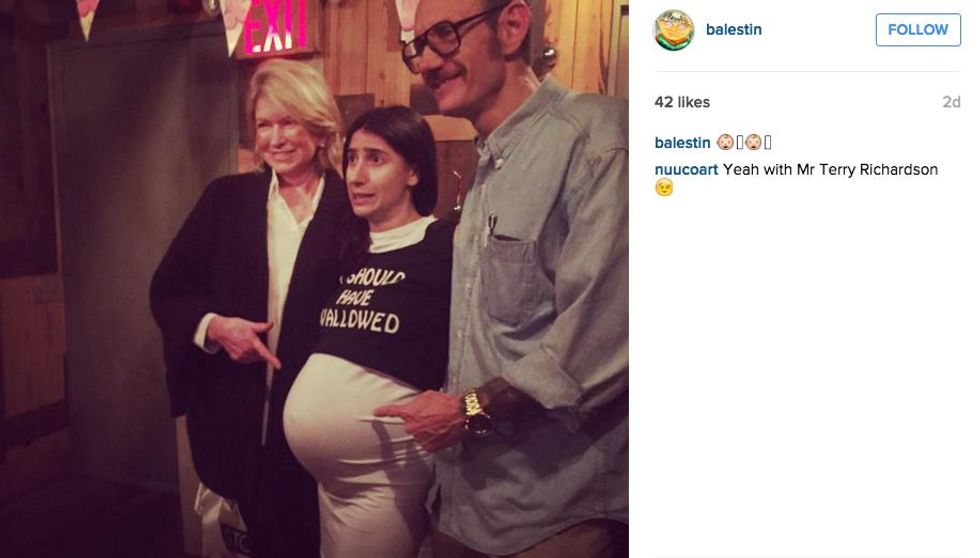 My only hope is that Martha openly critiqued the plaid bedding cake-form Bolotow and her crowning cake babies twins laid upon.

Best wishes to the Richardson-Bolotow spawn.