With the New York Film Festival coming to a close and awards season speculation beginning to rev up, we're focusing our attention on a group of up-and-coming actors, some already more familiar than others, who've garnered attention and critical acclaim over the last year. Whether choosing unlikely roles or proving their acting chops opposite legendary screen names, these 10 actors on our shortlist of 2014 break-outs.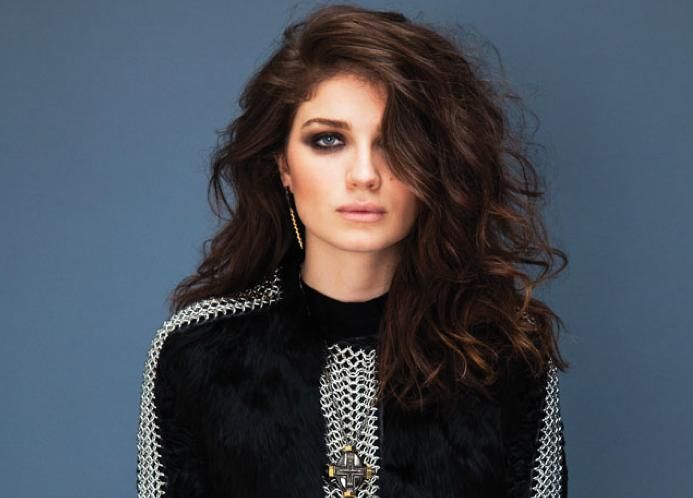 [Photo by Lee O'Connor]
Eve Hewson
Despite initial dissuasion from her father about working in Hollywood (her dad happens to be Bono),
Eve Hewson
is quickly establishing herself as an actress that should be on everyone's radar. In 2011, Hewson's breakout performance in Paolo Sorrentino's
This Must Be The Place
proved she could hold her own opposite such heavyweights as Sean Penn and Frances McDormand. Two years later, she played opposite James Gandolifini in what would be his last role, nailing the part of a jaded, college-bound LA teen in Nicole Holofcener's 2013 dramedy,
Enough Said
. And now the Dublin-born 23-year-old is receiving acclaim as Nurse Lucy Elkins in Steven Soderbergh's turn of the century medical drama,
The Knick
, starring opposite Clive Owen while also shooting another Steven's project -- this time it's Spielberg's -- in the Tom Hanks-helmed 1960s Cold War saga,
St. James Place
. With her Emily Blunt-type proficiency (and similarly beguiling blue-grey stare) in both period pieces and contemporary comedies, Hewson has a rare mix of serious Old Hollywood glamor -- a distinctly Bacall smirk comes to mind -- and cool-girl nonchalance. Case in point? The actress
recently revealed to Jimmy Fallo
n how at age 11, she and a friend snooped inside her father's office and found his top secret rolodex of world famous friends. Who did she prank call? Justin Timberlake, of course.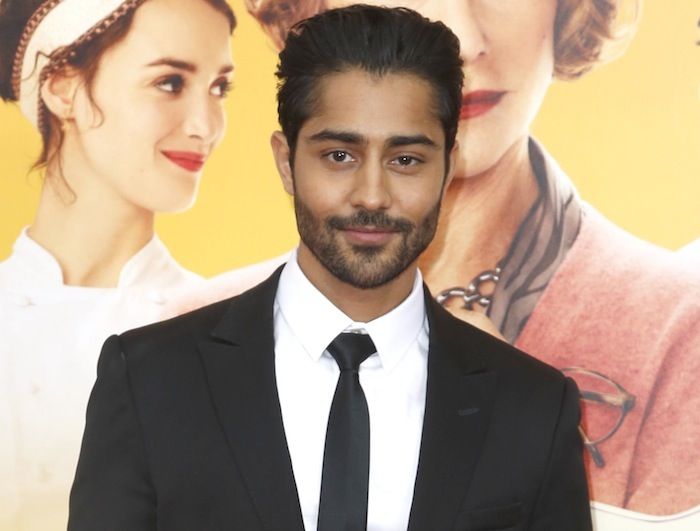 [Photo by Jimi Celeste/
PatrickMcMullan.com]
Manish Dayal
Born in South Carolina, Manish Dayal began his career doing commercials before decamping to LA and getting cast on The CW's
90210
reboot and the short-lived NBC series
Outsourced
. But it's his starring role in
The Hundred-Foot Journey
, which was produced by none other than Oprah and Steven Spielberg, which has made Hollywood -- and
Buzzfeed
-- start really paying attention.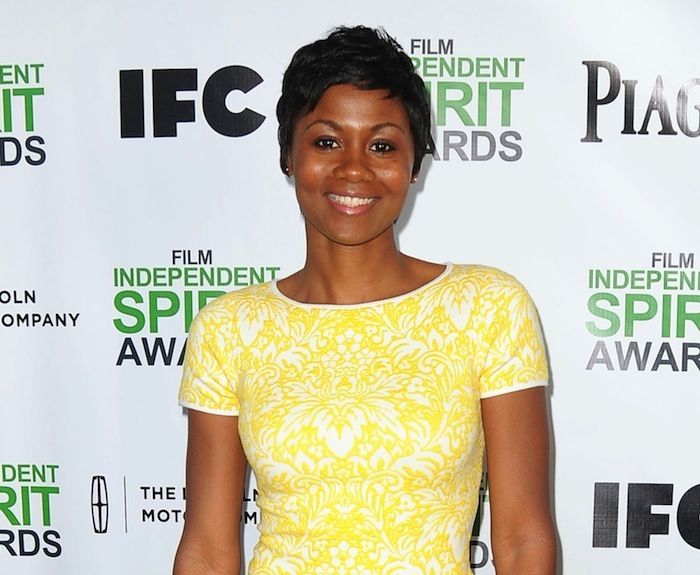 Emayatzy Corinealdi


In 2012, Emayatzy Corinealdi (pronounced Emma-yahtzee Core-nal-dee) earned her first Gotham Award for Breakthrough Performance in Ava DuVernay's
Middle of Nowhere
, where Corinealdi portrayed Ruby, an aspiring doctor coming to terms with her husband's eight-year prison sentence. Praising her performance,
The Hollywood Reporter
  wrote that the actress "projects enough intelligence and backbone to make us believe a character who might've been bothersomely perfect in another actress' hands." Since then, the LA-based actress has wrapped production on
The Invitation
, Karyn Kusama's follow-up to
Jennifer's Body
, along with Don Cheadle's highly anticipated Miles Davis biopic,
Miles Ahead
, where she has replaced Zoe Saldana as Davis' wife, Frances Taylor.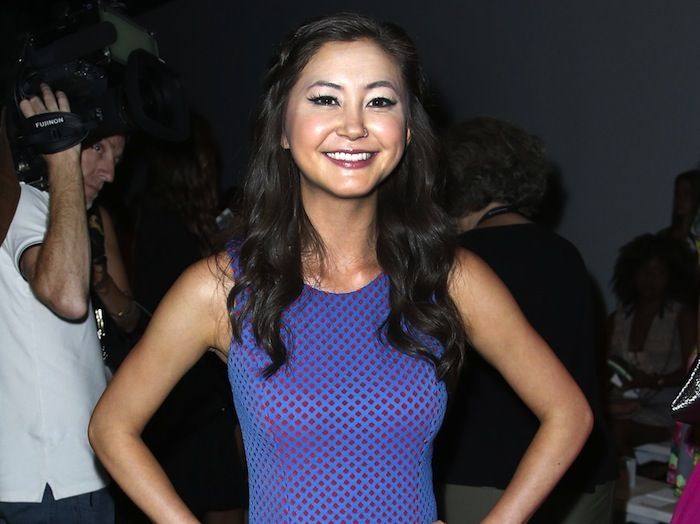 [Photo by Jimi Celeste/
PatrickMcMullan.com]
Kimiko Glenn


Orange Is the New Black
's second season had many high points and Kimiko Glenn's turn as Brook Soso -- i.e. NKOTB (New Kid On The Block) -- a millennial activist, Bonnaroo-loving motormouth was one of them. Born and raised in Phoenix, Arizona, Glenn's previous acting work was mostly on stage, appearing in Off-Broadway plays including Julianne Moore's production of
Freckleface Friday
. You can also catch Glenn in Jack Antonoff's Bleachers' video for
"I Wanna Get Better"
directed by his girlfriend, Lena Dunham
.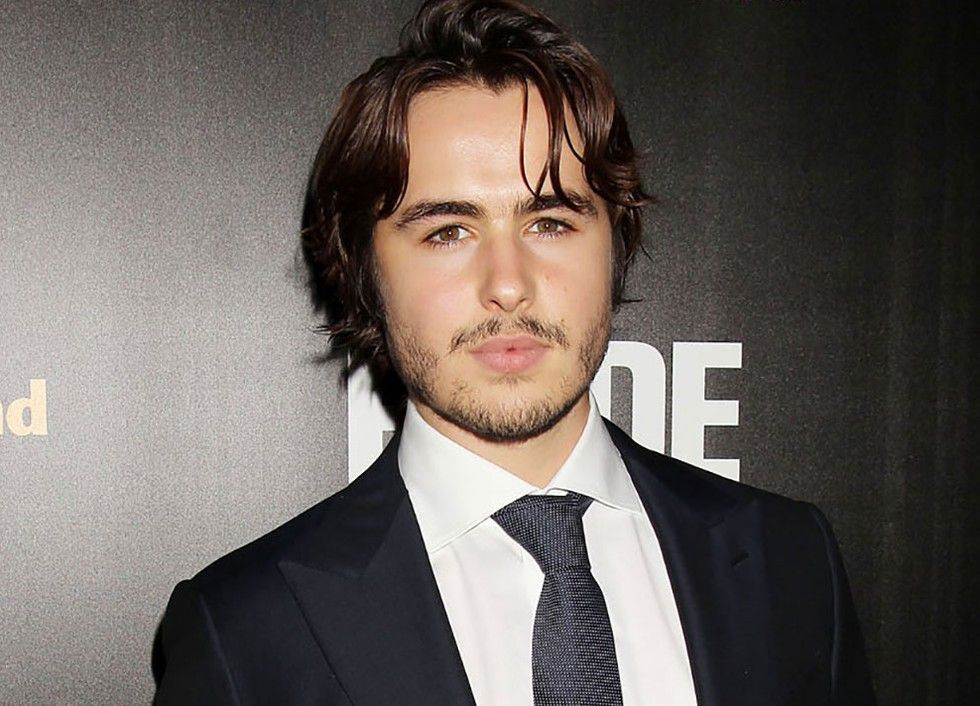 Ben Schnetzer
While some actors' rise to big screen starring roles involve years of bit parts in small indies, Ben Schnetzer's first film role was in the 2013 adaptation of
The Book Thief
.  A born-and-bred New Yorker and the son of soap opera actors, Schnetzer went across to pond to study at the Guildhall School of Music and Drama in London for four years, where he developed a mid-Atlantic accent that would come in handy in two films he stars in this year set in the UK:
Pride
and
The Riot Club
. In the former, Schnetzker plays a LGBT activist during Thatcher-era England who helps raise funds for striking miners. In the latter, the actor portrays a member of a debauched social club modeled after Oxford's famed Bullingdon Club. Up next are roles in a sequel to the cult classic
SLC Punk!
as well as Duncan Jones's adaptation of
Warcraft
, which is set for release in early 2016. And beginning at the end of October through mid-December, you can catch the actor Off-Broadway where he'll be starring in the first major New York revival of David Rabe's Tony-winning
Sticks and Bones
at The New Group alongside Holly Hunter and Bill Pullman.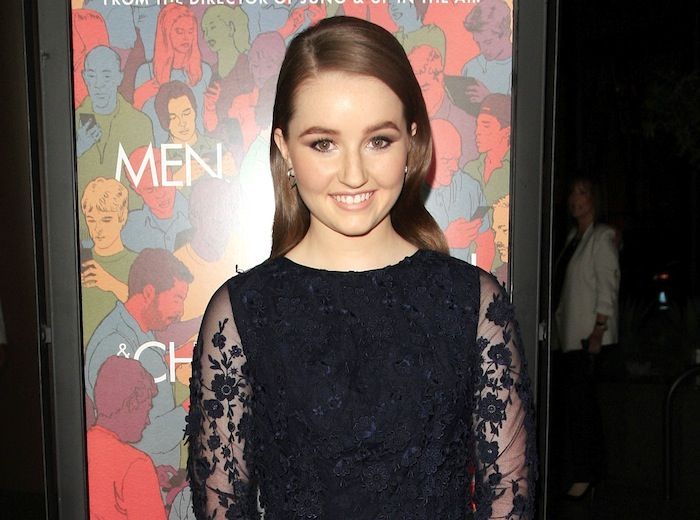 [Photo by Nina Prommer/
PatrickMcMullan.com]
Kaitlyn Dever
In 2013 at just 16 years old, Kaitlyn Dever had supporting roles in two of the year's most critically acclaimed independent films:
The Spectacular Now
and
Short Term 12
. In the latter, her work received the kind of
critical praise
usually given to actors who've been working long before Dever was even born. And this year, she can be seen in Jason Reitman's
Men, Women, & Children
and Lynn Shelton's Keira Knightly-helmed romantic comedy,
Laggies
. Don't be fooled by her age or round walnut eyes and all-American smile, Dever's accumulation of tricky-to-pull-off dramatic parts that with another actor might threaten Lifetime levels of schmaltz, reveals a maturity and emotional core beyond her 16 years.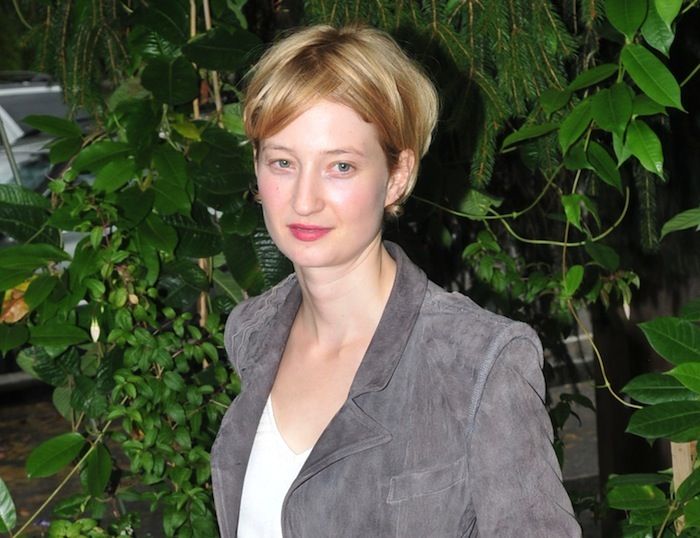 [Photo by Jonathon Ziegler/
PatrickMcMullan.com]
Alba Rohrwacher
Over the last decade, Italian actress Alba Rohrwacher has racked up awards and acclaim throughout Europe (you might recognize her from
I Am Love
opposite Tilda Swinton) but with two new roles this year, she's about to break out stateside. In
The Wonders
, which took home the Grand Prix at Cannes earlier this year, Rohrwacher plays the mother of three daughters in a Tuscany-set coming-of-age story directed by her sister, Alice, and also starring Monica Bellucci. And in
Hungry Hearts
, the actress' portrayal of a woman's descent into postpartum depression earned her a Best Actress award at the Venice Film Festival in September. The film, which also stars Adam Driver (who too won the Best Actor award in Venice) and has been likened to
Rosemary's Baby
, earned Rohrwacher critical praise like that from
The Telegraph
who called her performance "spectrally unnerving."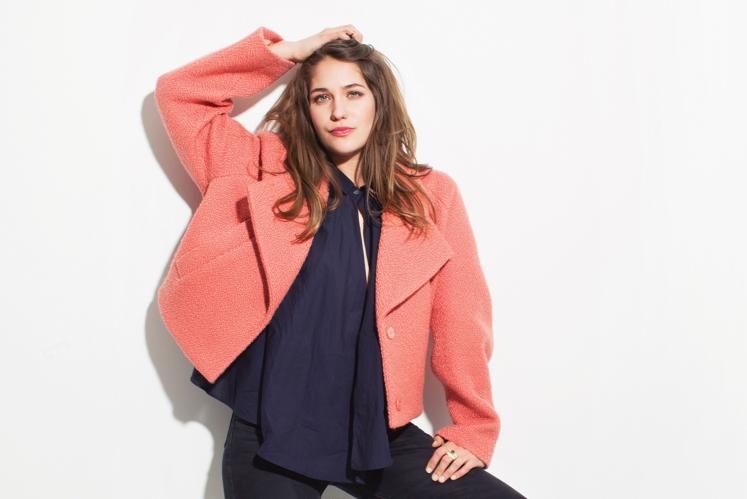 [Photo by Kate Owen]
Lola Kirke
With a scene-stealing role in David Fincher's
Gone Girl,
and having wrapped production last year on an as-yet-untitled Noah Baumbach film starring Greta Gerwig,
Lola Kirke
has momentum. Currently the 23-year-old New York native, who is also the sister of
Girls
' co-star Jemima Kirke, is busy filming the Amazon web series
Mozart in the Jungle
. The show, which also stars Gael Garcia Bernal, Bernadette Peters and Malcolm McDowell and whose pilot was written by Jason Schwartzman, Alex Timbers and Roman Coppola, is based on the 2005 memoir by Blair Tindall and follows a young oboist (Kirke) as she navigates the idiosyncratic inner workings -- and hedonistic underbelly -- of the classical music world. In a recent interview with
The New York Times
, Kirke revealed she's also in the midst of producing her first feature about "a young couple who temporarily move into a retirement community."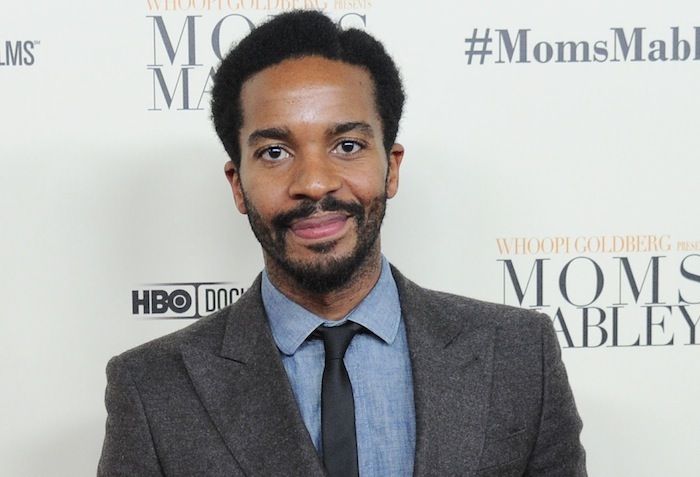 [Photo by Nicholas Hunt/
PatrickMcMullan.com]
André Holland
After a series of false starts -- NBC's
1600 Penn
and the short-lived
Friends with Benefits
-- André Holland has found his sweet spot, which for now, might be appearing in period pieces. Last year, Holland portrayed noted sportswriter Wendell Smith in
42
, the Jackie Robinson biopic, and this year, the Alabama-born actor is wowing audiences as Dr. Algernon Edwards, a pioneering black surgeon in Steven Soderbergh's
The Knick
. Of this character, whose arc on the show has become one of its most riveting facets, Holland says in an interview in
The Shadow League
, "He doesn't really fit in with the black community. They don't understand him, and he doesn't really fit in at work...He's kind of caught somewhere in between and I was really interested in what being in that pressure cooker would do to a person." Up next is a role in
Selma
, Ava DuVernay's follow-up to
Middle of Nowhere
, which is set for release on Christmas Day. The Oprah-produced film tells the story of Martin Luther King Jr.'s historic march from Selma, Alabama to the state capital in Montgomery in March of 1965 and Holland plays Andrew Young, the former mayor of Atlanta, a longtime friend and confidant to MLK Jr., and an integral player in the struggle to pass the Voting Rights Act of 1965.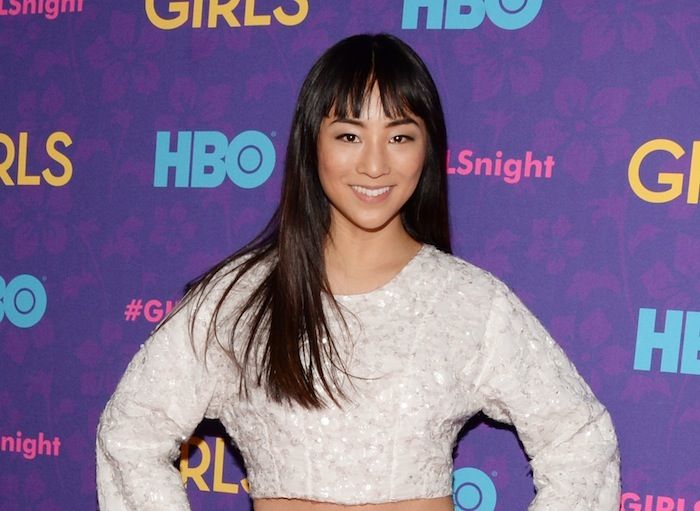 [Photo by Clint Spaulding/
PatrickMcMullan.com]
Greta Lee
PSA: Get to know Greta Lee, and quick. The 31-year-old actress who played the scene-stealing trust fund gallerina, Soojin, on
Girls
, a drunk chef on
Inside Amy Schumer
, and 'Homeless Heidi' on the much-adored web series,
High Maintenance
, has spent the last year making a name for herself as a funny woman with industry-growing cred and, just as important, admirers in high places. Amy Poehler cast Lee in the Natasha Lyonne-helmed pilot
Old Soul
-- she'll also be teaming up with Poehler in
The Nest
, also starring Tina Fey and Maya Rudolph -- and the actress is appearing in Noah Baumbach's
While We're Young
and the Adam Sandler-led flick,
The Cobbler
. Also a whipsmart writer, Lee recently penned a piece for
Elle
titled, "
Why I'm Glad Hollywood Is Skipping The Stoner Chick Genre.
"