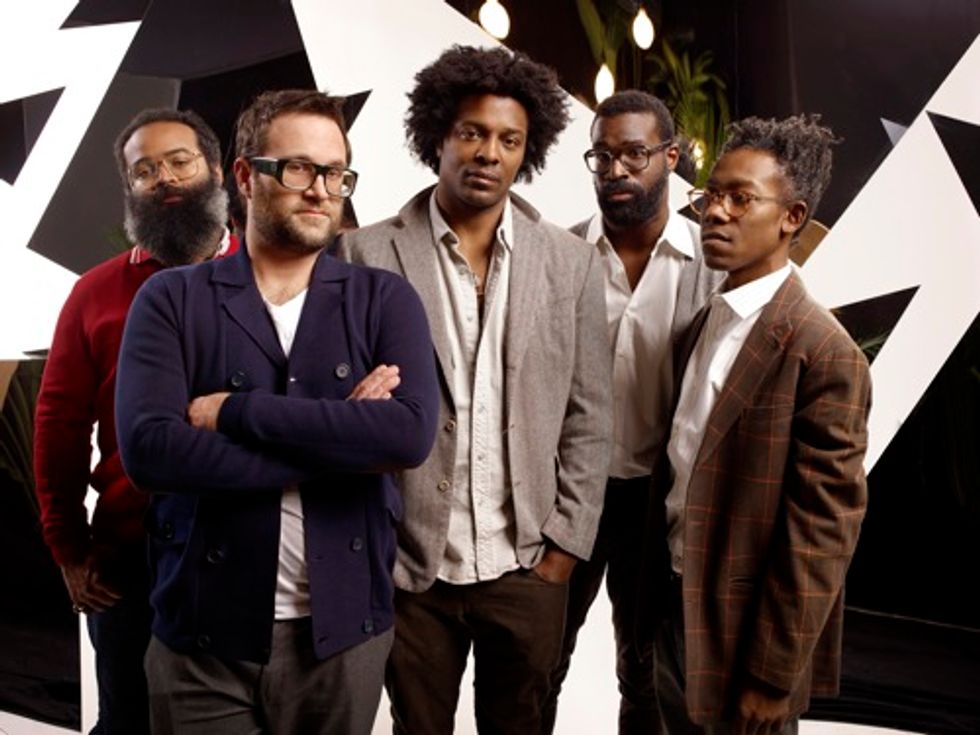 Hey, have you heard anything about
TV on the Radio
playing at a little place called
Radio City Music Hall
next week? A few people will probably be there and it will be a very nice evening for everyone. Just kidding, of course you've been thinking about nothing
but
TVOTR playing their much buzzed-about Radio City show, their hotly anticipated new album,
Nine Types of Light
, and are pleased as punch that they've just added an additional date at  Music Hall Of Williamsburg on April 12. Well, we're pleased as punch to tell you that we have
two tickets
to give away to
the MHOW show
in the following super-quick contest: Tell us what your favorite type of light is and why. We'll pick a winner by 5:30 p.m E.S.T. today. AS IN TWO HOURS FROM RIGHT NOW. AS IN START THINKING OF WHAT YOUR FAVORITE TYPE OF LIGHT IS ASAP! (We personally like daylight because it means that we don't have to worry about running into any vampires when we're out and about. Or DJs.)
Nine Types of Light
is also out April 12th --  you can pre-order the album on iTune
here

. Additional
US Tour dates
are here.