Sister act synth pop/rock duo Tegan and Sara have released the next video from their recent, glorious album Love You to Death, for the lovelorn track 'BWU."

The clip, directed by badass Clea DuVall (whose new indie The Intervention is receiving critical acclaim), finds Sara bummed after asking her girlfriend to marry her (proposing with an empty ring box, no less), only to be turned down.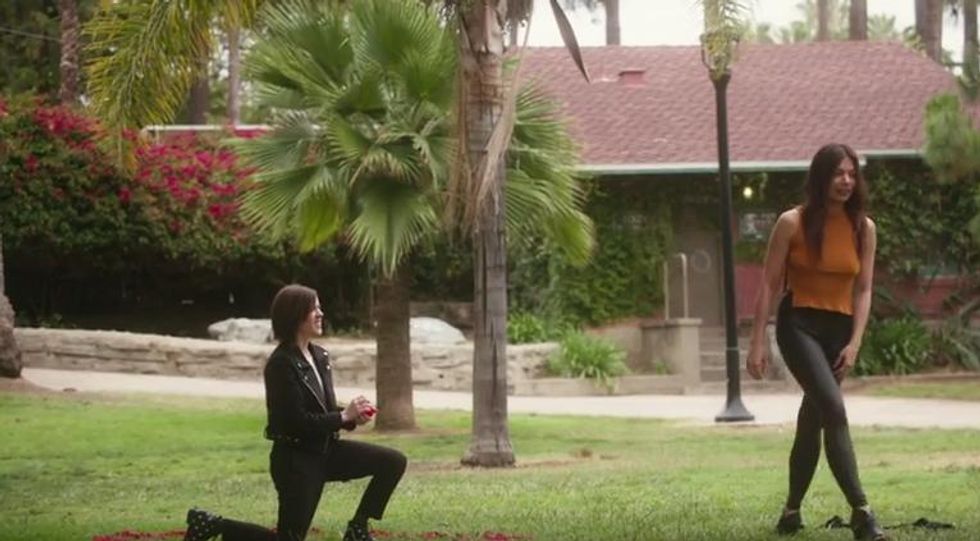 She spends the rest of the time wandering through Los Angeles, asking randos to join her in *unofficial* matrimony--even the ice cream man...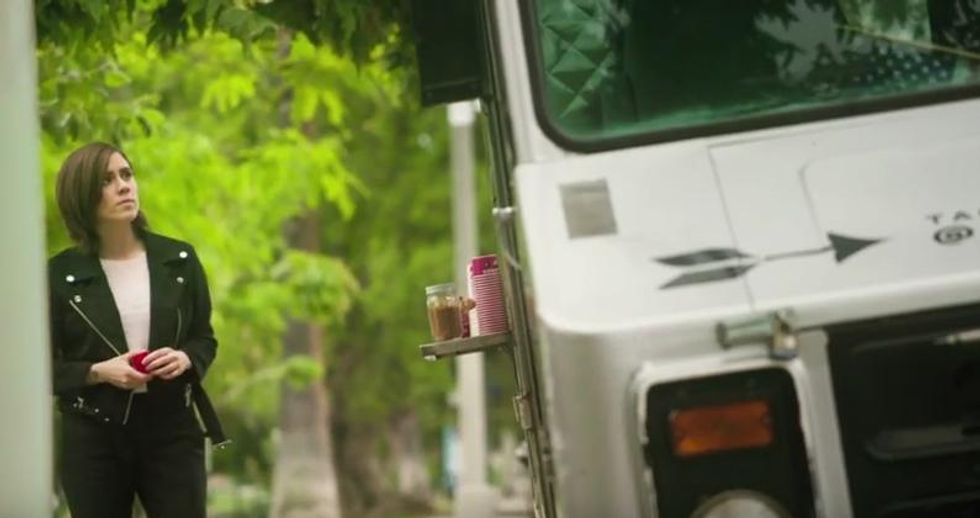 ...all turn her down until she finds the one, at the end.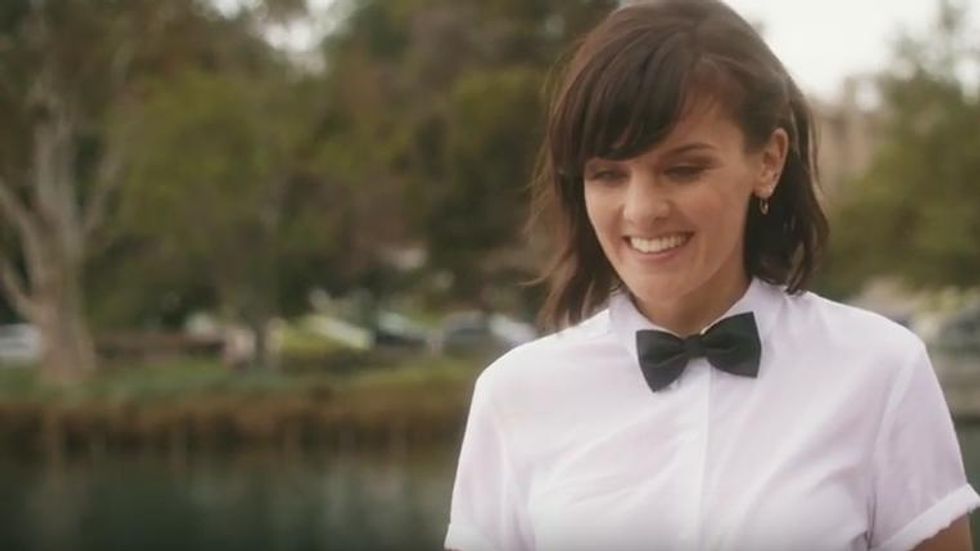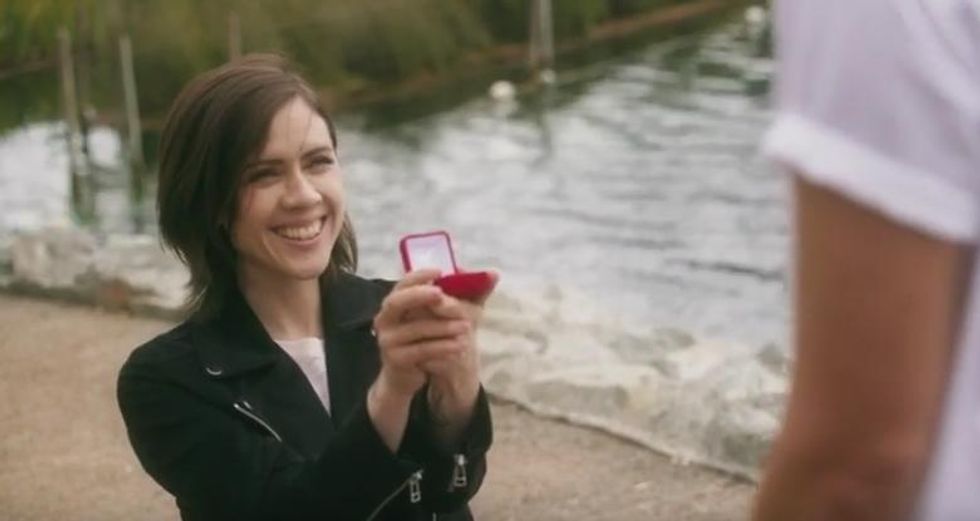 In the lyrics, Sara (who, along with her sister is openly gay) struggles with wanting that monogamy, but not wanting to give into the expectations and pressures of a "white wedding."
She opened up about this to Entertainment Weekly, a year after marriage equality passed in the US:
I was happy when the Supreme Court ruling legalized same sex marriage in the U.S.A. But I was also relieved that I could finally 'come out' as a person who actively dislikes the institution—specifically the assumption that by not participating in the ritual you are a deviant or unlikely to share the same common values as someone who does.
DuVall (also openly gay) added her own hopes for the universal sentiments the song/video would reflect:
I think [the message] is something that you don't often hear in pop. There's this expectation of love and relationships and what 'true love' is supposed to look like, and anything short of that is a failure or not 'true love.
It's something we all--in this disconnected era--can all relate to.
Watch the video below.