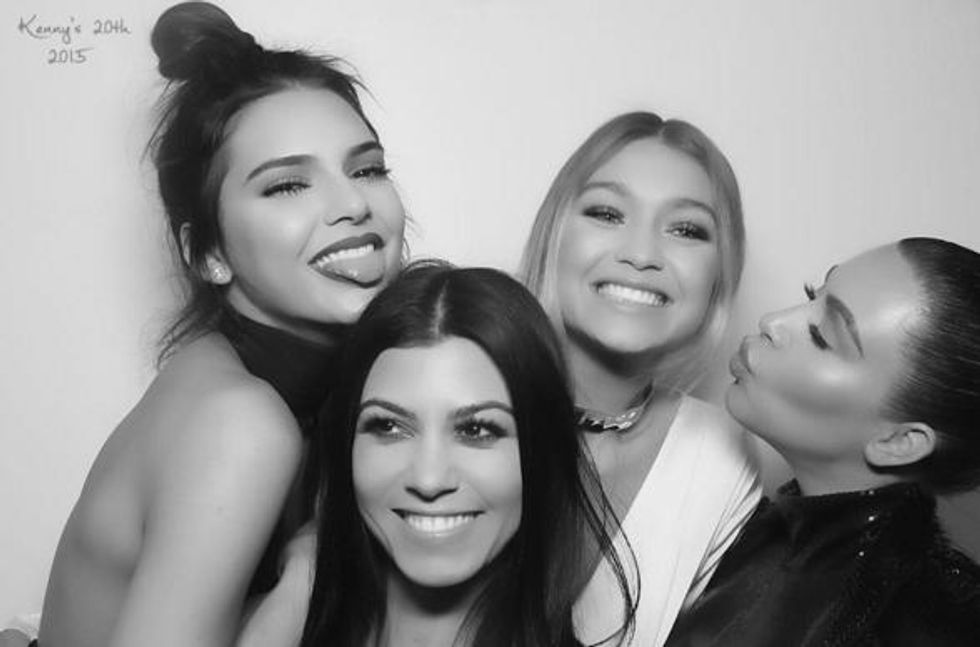 On Monday night, Kendall Jenner rang in her 20th birthday, by throwing a bash at The Nice Guy in Los Angeles, featuring a slew of guests including her famous sisters, model Gigi Hadid, Drake, Mr. West, and of course, Justin Bieber.

Absent from the festivities were Ms. Tay-Tay Swift, who, curiously, ate dinner at The Little Door (ok, these restaurant names, though?), a restaurant literally up the street from Kenny Turns 20.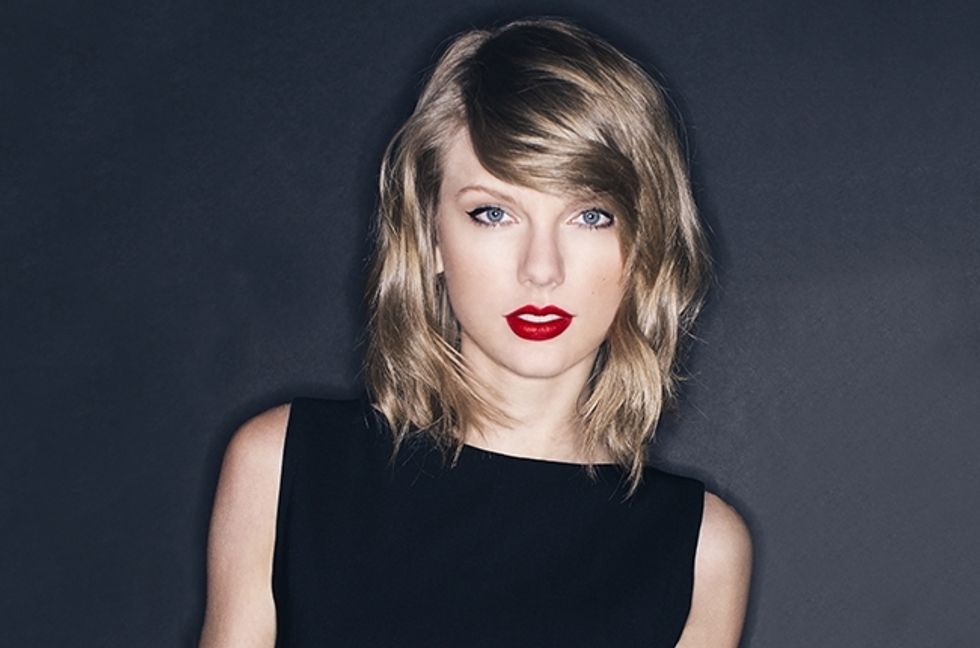 While this choice for a dining venue seems boldly convenient, I'm going to give Taylor the benefit of the doubt.

Of course, there are rumors abound that the two powerhouses are locked in battle, citing a myriad of things, including Harry Styles (of course), and Taylor merely snubbing the presence of Justin Bieber, the ill-conceived, clandestine (on and off) lover of her bestie, Selena Gomez.
Regardless, it's not toooooo hard to fathom Taylor using proximity to send a message to Kendall.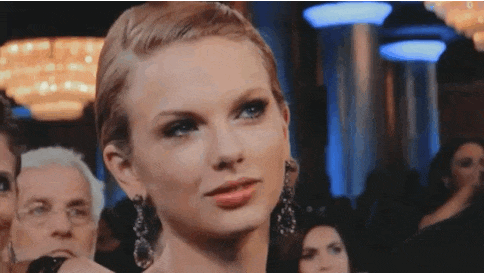 "I'm having a great time here!" Taylor texts Gigi after she asks her to "just come" to Kendall's.

I mean, after all, this is Taylor Swift; her choices are as transparent as the glistening cobwebs she parts every morning when she solves a mystery in a magical attic.
Except this choice.