UPDATE UPDATE: Katy Perry chimed in on the Calvin Harris/TayTay Swift Twitter dramz...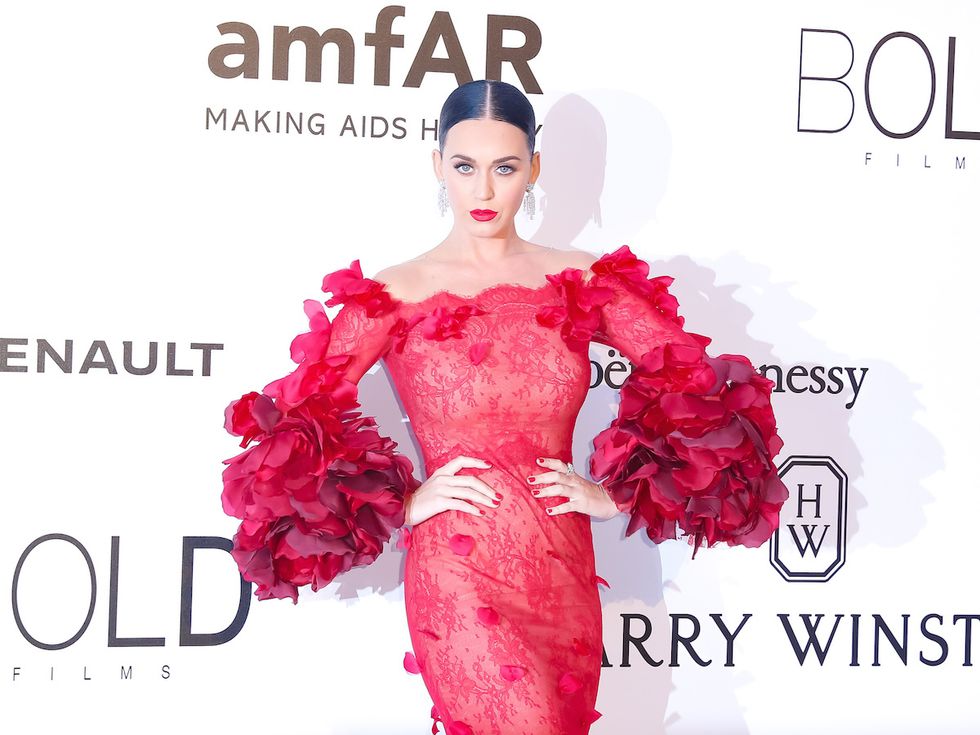 ...she, herself, was mentioned in the mix.
Her response was...very Katy Perry:
pic.twitter.com/m6ebYV8D1r
— KATY PERRY (@katyperry) July 13, 2016
She also retweeted herself, because why not:
Time, the ultimate truth teller.
— KATY PERRY (@katyperry) May 9, 2015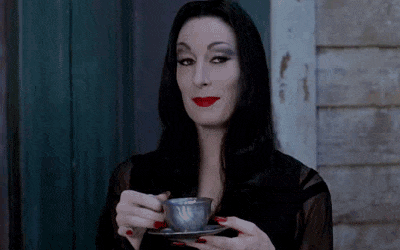 In a very "OOOOP" twist, it seems Taylor Swift has one more thing to cackle about it in the wake of her breakup with Calvin Harris.
TMZ is reporting that TayTay, in fact, wrote Harris and BadGalRiRi's recent hit "This Is What You Came For."
0_0
ALLEGEDLY, Taylor wrote the song, and recorded a rough piano demo on her iPhone; she sent it to her former beau, and the two actually recorded a proper demo in a studio--Taylor on vox and Calvin producing.
Always humble cornstalk,Tay decided to hang back on singing over the finished product, not wanting their status as BF/GF4LYFE to overshadow how good the track is.
That's when Rihanna stepped in.
Naturally, Taylor got to keep those publishing rights ($), and is credited on the final single as "Nils Sjoberg."
LOL OK, NILS.
Calvin took to Twitter to "yeah, true" the rumor:
And she sings on a little bit of it too 🙃
Amazing lyric writer and she smashed it as usual https://t.co/vW3yGOIJit
— Calvin Harris (@CalvinHarris) July 13, 2016
I wrote the music, produced the song, arranged it and cut the vocals though. And initially she wanted it kept secret, hence the pseudonym
— Calvin Harris (@CalvinHarris) July 13, 2016
...and then started pulling a "Woe is me" about Taylor and her team coming for him:
Hurtful to me at this point that her and her team would go so far out of their way to try and make ME look bad at this stage though 🤔
— Calvin Harris (@CalvinHarris) July 13, 2016
...then got a little (a lot) TMI on us:
I figure if you're happy in your new relationship you should focus on that instead of trying to tear your ex bf down for something to do
— Calvin Harris (@CalvinHarris) July 13, 2016

I know you're off tour and you need someone new to try and bury like Katy ETC but I'm not that guy, sorry. I won't allow it
— Calvin Harris (@CalvinHarris) July 13, 2016
Please focus on the positive aspects of YOUR life because you've earned a great one
— Calvin Harris (@CalvinHarris) July 13, 2016
...then went "love and light" on us.
God bless everyone have a beautiful day
— Calvin Harris (@CalvinHarris) July 13, 2016
Twitter is already piecing together the clues that were there all along...
goddammit pic.twitter.com/Og9pIPs6Xs
— John Walker (@JohnWawker) July 13, 2016
As the song--not surprisingly--went on to top the Billboard charts, TMZ claims TayTay went full Godfather, after feeling disrespected by Calv during an interview with glazed ham with teeth Ryan Seacrest, on his radio show.

After Seacrest asked Harris if he and Swift would ever team up on a song, Calvin played dumb, and responded:

"You know we haven't even spoken about it. I can't see it happening though."
BIG. MISTAKE.
Taylor felt snubbed, and a few days later, she danced with a British man at the Met Ball, and the rest was, well...yeah.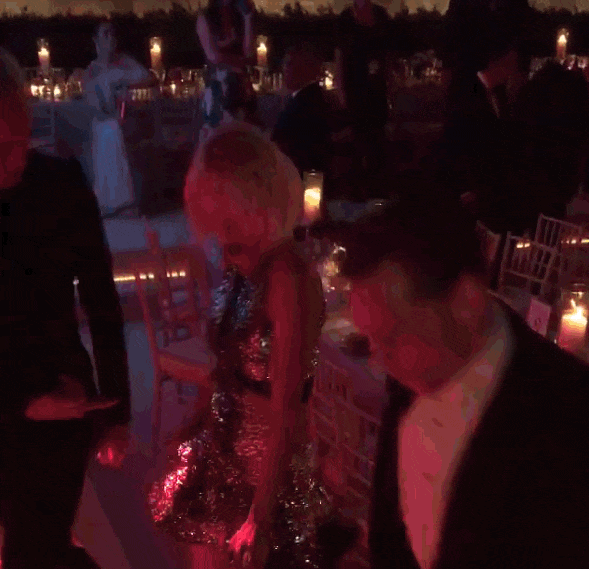 Mr. Harris has the added pressure knowing that Taylor, legally, has the right to bar him and Ri from performing it live: that Machiavellian action has yet to occur, but I personally would not put it past ol' TayTay...
Header photo via BFA
You May Also Like