Target and Barbie have just joined forces to try and make swimsuit season a little easier for women everywhere with the launch of a new, body-positive swimsuit campaign.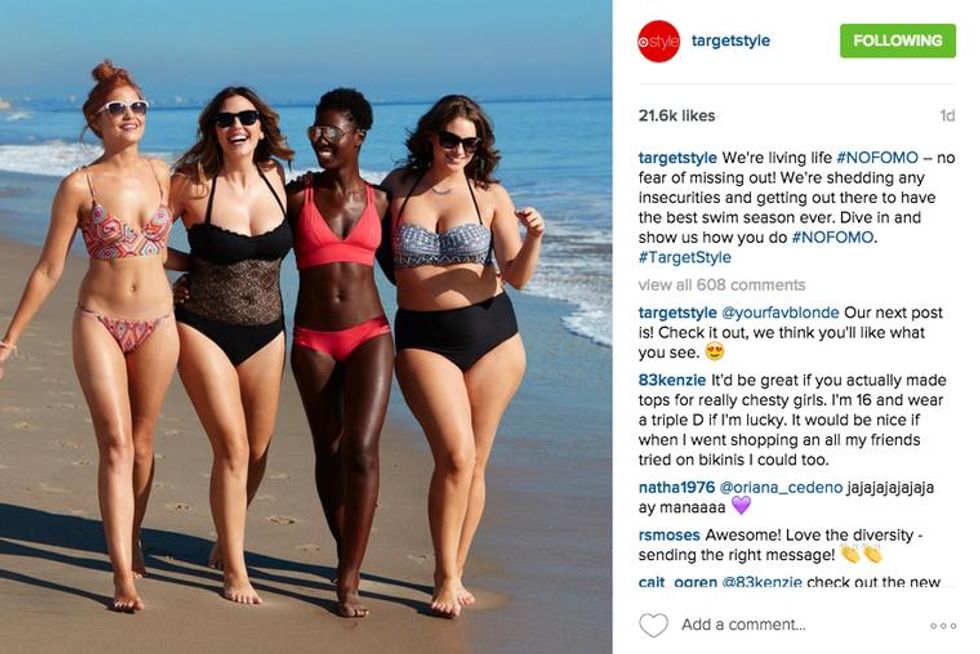 Appropriately dubbed #NOFOMO, the campaign operates on the ethos of not letting insecurities about your body keep you from having fun poolside -- a reassuring message for anyone whose felt a little self-conscious come summer re: that tummy jiggle.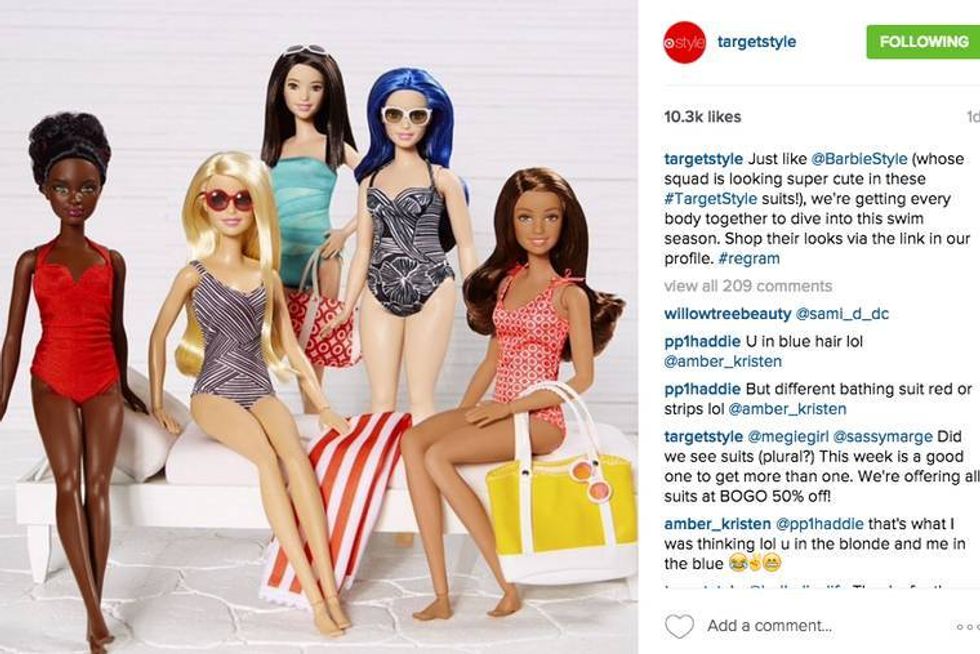 After all, bikini season can be a difficult time for those struggling with body image and acceptance, so it's great to see the retailer and iconic toy brand team up to make sure that women (and young girls) everywhere feel comfortable in a bathing suit. The move also comes on the heels of Barbie's expanded range of more inclusive body types, which now comes in tall, curvy and petite versions.
And it's working, as women are already posting photos of themselves in the suits with the #NOFOMO tag. Check out a few of our favorites below and add your own #NOFOMO pledge to the mix!
I wore a bikini on vacation... Here's how I really felt in it! @TargetStyle #NOFOMO https://t.co/eaO2KeGf0U pic.twitter.com/XnyeOaw0HK
— Ty Alexander (@gorgeousingrey) February 15, 2016
[h/t Mic]