All Introductions by: Know Your Rights Camp members Miabelle Bocicault, Dr. Ameer Hasan Loggins, Dr. Christopher Petrella
As the founder of the #MeToo movement, Tarana Burke has given a voice to the underrepresented and started a global conversation on sexual abuse, harassment and assault against women that has increased the world's awareness of these issues and justice for its victims. And, as a survivor of sexual assault, Burke has used her own experiences to address tragedies that are typically buried in shame and humiliation and created a safe haven for women all over the world to come forward and do the same. But her fight for the lives of those who have suffered sexual violence did not begin with a hashtag in 2017 nor the Me Too mantra she first coined in 2006. Her activism and advocacy are rooted in the decades she has spent fighting systemic and structural forces that have contributed to racial and gender inequality and the creation of broken communities. It is work focused on bulldozing the building blocks of sexual terrorism: power and privilege. With each speech, each tweet, each personal interaction, Tarana Burke is fighting to let them know that you have a right to be safe.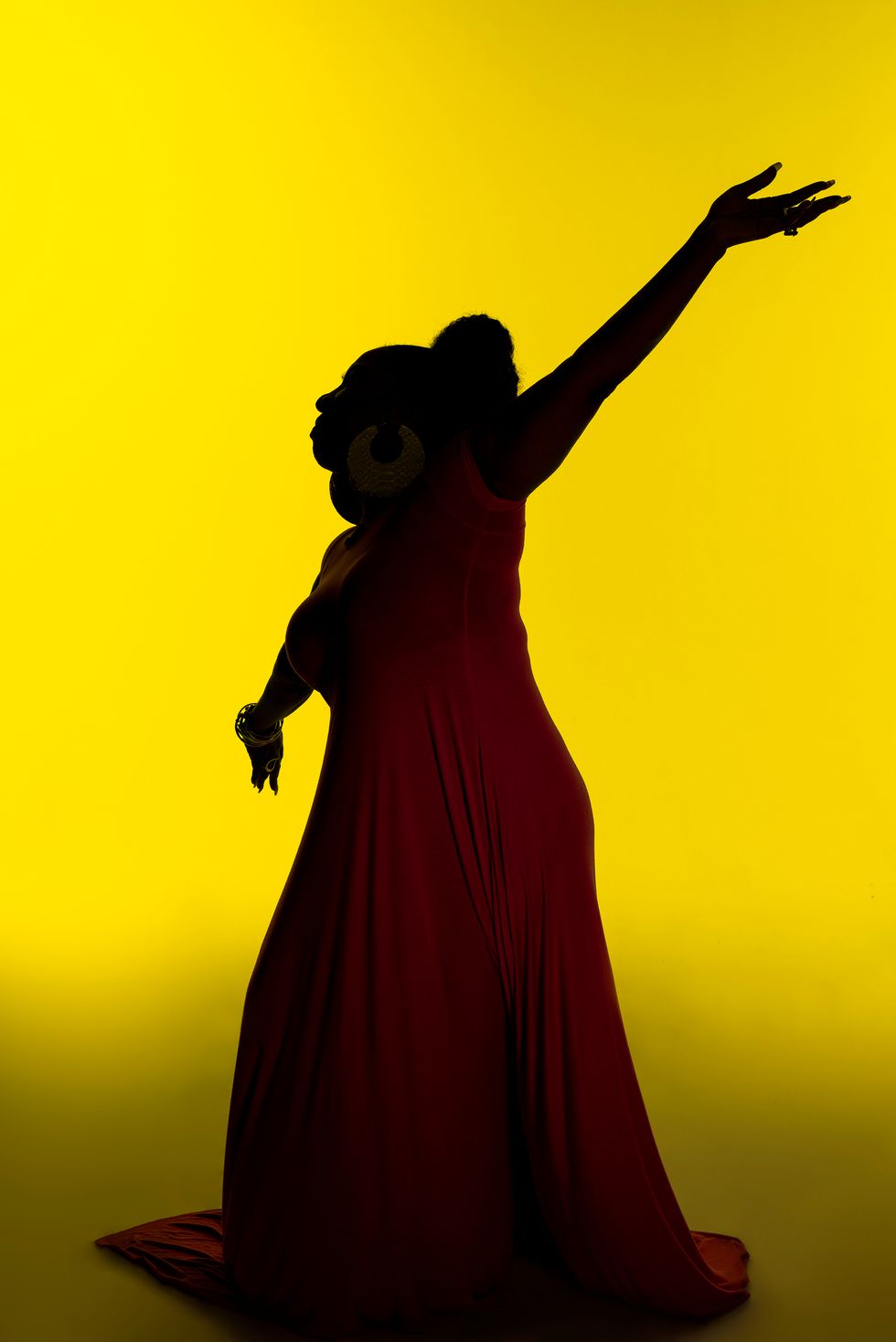 What does it mean to be safe?
Tarana Burke: It means to feel free and to feel whole in your body, in yourself, without fear that somebody can take that away at any time.
How do you think feeling unsafe affects our well-being?
TB: Nobody can be completely healthy if they're walking around constantly feeling unsafe. It's going to show up in all kinds of ways — mentally, physically, spiritually, emotionally. But when it shows up for [people of color], nobody sees our trauma or acknowledges that it's from living in a world [in which] we're constantly trying to stay alive.
What responsibility do you think Black men and women have to each other in creating and protecting safe spaces?
TB: One of my girlfriends, who is the queen of bright ideas, says all the time: "We all we got." I don't expect anybody else outside of our community to hold up our community in the way that we do. We have to be each other's soft place to land. We have to be the people that stand up for each other and get down for each other.
"Sexual violence separates you from yourself, and the farther you are away from yourself, the less safe you feel."
What's the importance of feeling safe in relation to your personal growth?
TB: Sexual violence separates you from yourself, and the farther you are away from yourself, the less safe you feel. You can't grow from that place. Growth is about freedom. You can't feel free if you don't feel safe.
How can Black people in particular, and people in general, help to heal each other's trauma?
TB: The most important part of wanting to heal each other's trauma is empathy. There's a difference between sympathy and empathy. Sympathy puts space between you and the other person, even though it's well-meaning. I can say: "You experienced trauma, I'm so sorry that happened to you." There's a space here between us. [By contrast], when we say, "Me too," that means there's something that draws you in. Even if for a moment, I get it. I see you, I hear you, I believe you. I connect with you.
For more resources related to You Have the Right to Be Safe, visit: www.metoomvmt.org.
Artist's Statement by Shawn Theodore:
My style of silhouette photography is a direct acknowledgement of philosopher Alain Locke, the "Dean" of the Harlem Renaissance. His intellectual contributions to the artists and scholars of the Black Arts revolution gave a new sense of pride and advocated dignity in African American culture. His writings impacted painter Aaron Douglas, who created works in stylized silhouettes, which connected the aesthetics of the Motherland to the newly minted agency of the "New Negro." These depictions of Black life and spirituality are at the root of my pride, process and practice, and are evident in this portfolio.
Sign Up For The Morning PAPER