All the other Kardashian/Jenner costume wearers, bow down to two true Internet queens — Tana Mongeau and Ashly Schwan just killed Halloween with their 2019 Met Gala-inspired looks.
The YouTuber duo wore their Kendall and Kylie Jenner looks for PAPER x HEAV3N's Halloween party in Los Angeles celebrating the digital cover launch of Mongeau's close friend, Noah Cyrus, as well as her new single, "fuckyounoah."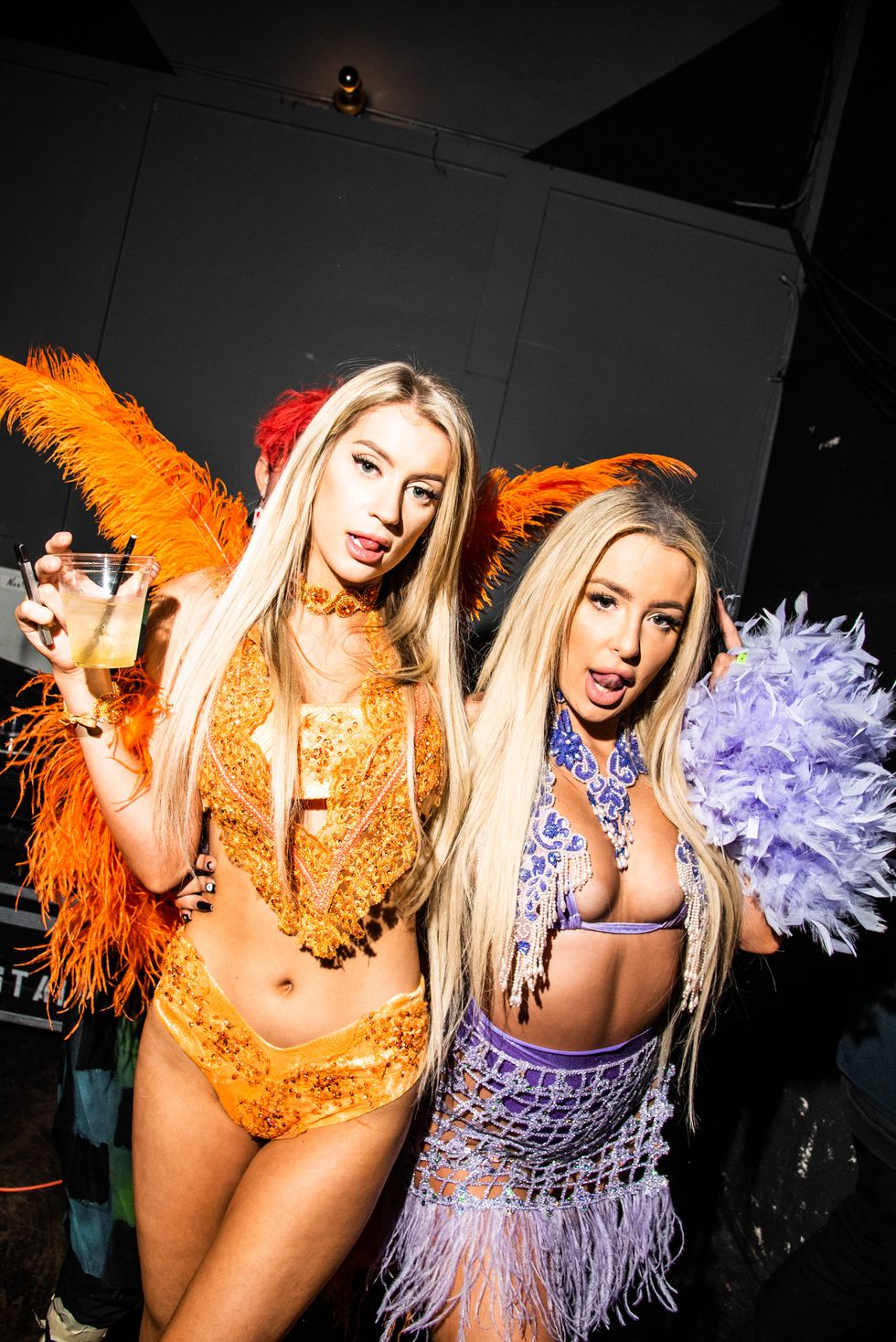 The pair stunned in their versions of the iconic looks Versace feathered dresses, worn first for the "Camp"-themed Met Gala this past year. Instead of wearing full-on gowns to the club, though, Mongeau and Schwan opted for bikini-cut bottoms and smaller iterations of the feather accessories worn by the Jenner sisters.
Mongeau and Cyrus originally were thought to have major beef after an incident with their mutual ex-boyfriend, Lil' Xan, when Mongeau posted a video describing the feud back in May. Since then, however, the two have made up and embraced one another, becoming real-life friends.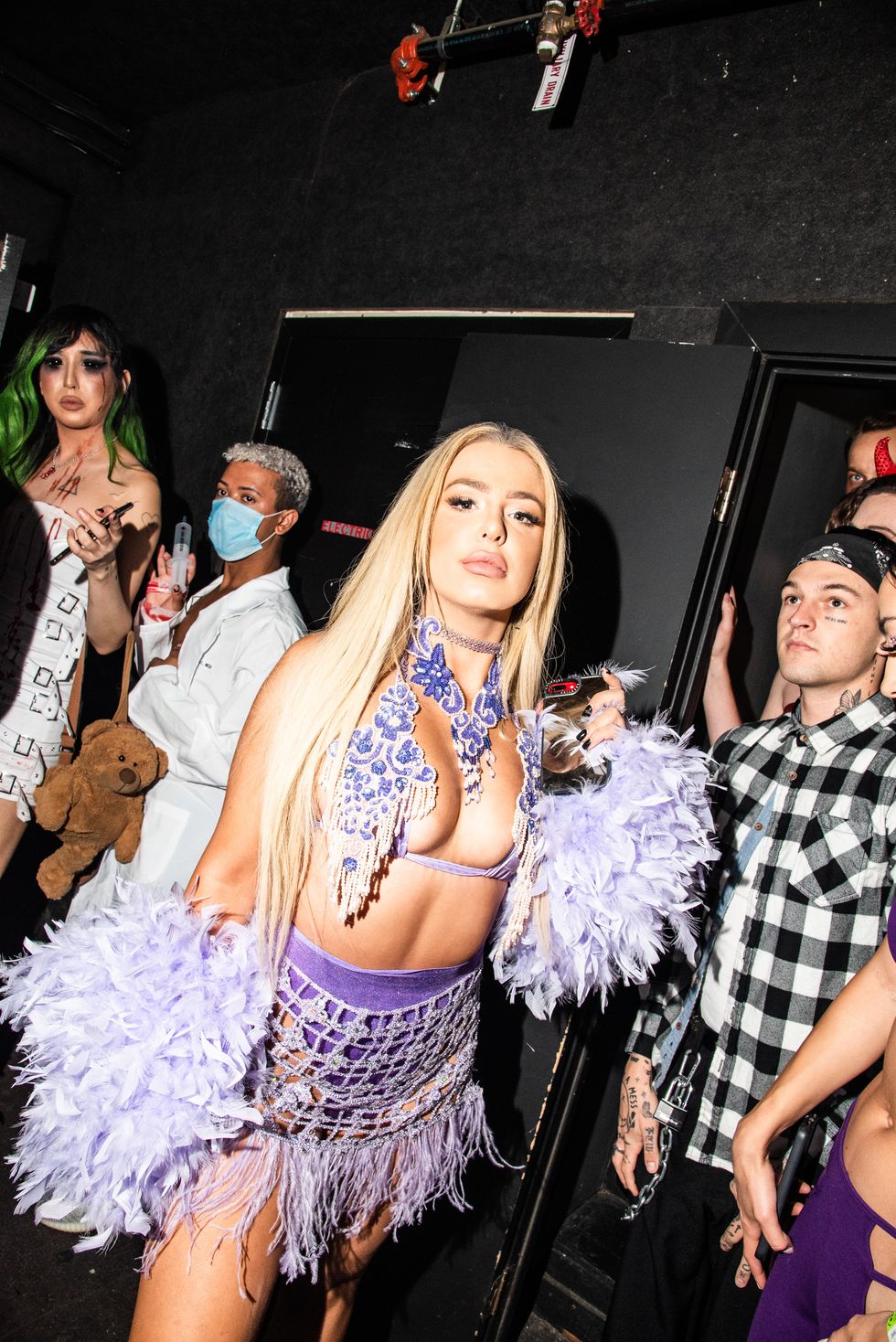 Sign Up For The Morning PAPER