The model, businesswoman and star of VH1's Basketball Wives, sounds off on the pitfalls to expect when having a ménage à trois.
I haven't really figured out why women indulge in threesomes. I feel like they represent the prerequisite for a bachelor's degree in the "Fuck Up Your Relationship" course of life. Why exactly would a woman invite another woman into her bedroom who could potentially outshine her and spoil her man -- it just baffles me. Who the fuck needs that kind of pressure? Not to mention bitches don't respect the threesome code. You damn right -- there is a threesome code, and a lot of bitches try to TAKE your place instead of enhancing it. You better get into it and let this shit marinate. I'm dropping pearls!
First off, to make your threesome experience pleasurable, you have to be into bitches...slightly. That's where it gets fucked up for me. I'm not into women and that's the inevitable outcome. Eventually she is going to try and kiss you, feel your ass and want to suck your titties. I haven't had a bitch on my titty since my daughters Lyric and Jazz, and I wasn't into it then. A threesome for me is watching them fuck and waiting my turn.
Then bitches do too much extra shit. You know, that shit that you're not going to do once this bitch leaves. Like, she come in the bedroom and let him fuck her for 45 minutes! Bitch, why? I'm not doing all that when you leave, and now you got this motherfucker spoiled. Honestly, most of us have been around, done a lot of fucking. We know how to drop down on it, pump a few times, work a couple kegels and bust a nut. That takes about 15-20 minutes tops...but now this 45-minute bitch done spoiled your man and put the pressure on you.
So now you gotta lay there and let this fool pump his heart out and act interested, but 30 minutes later you getting dry, gotta get out the bed, go get lube, it's cold as fuck, you lay back down, try to get your mind right, glance at the clock, he still got 10 minutes to go, you thinking about emails you still haven't answered, clearly you're bored as fuck because you been came, now you aggravated, so you fake another orgasm just to inspire his momentum. That's some bullshit when you really think about it!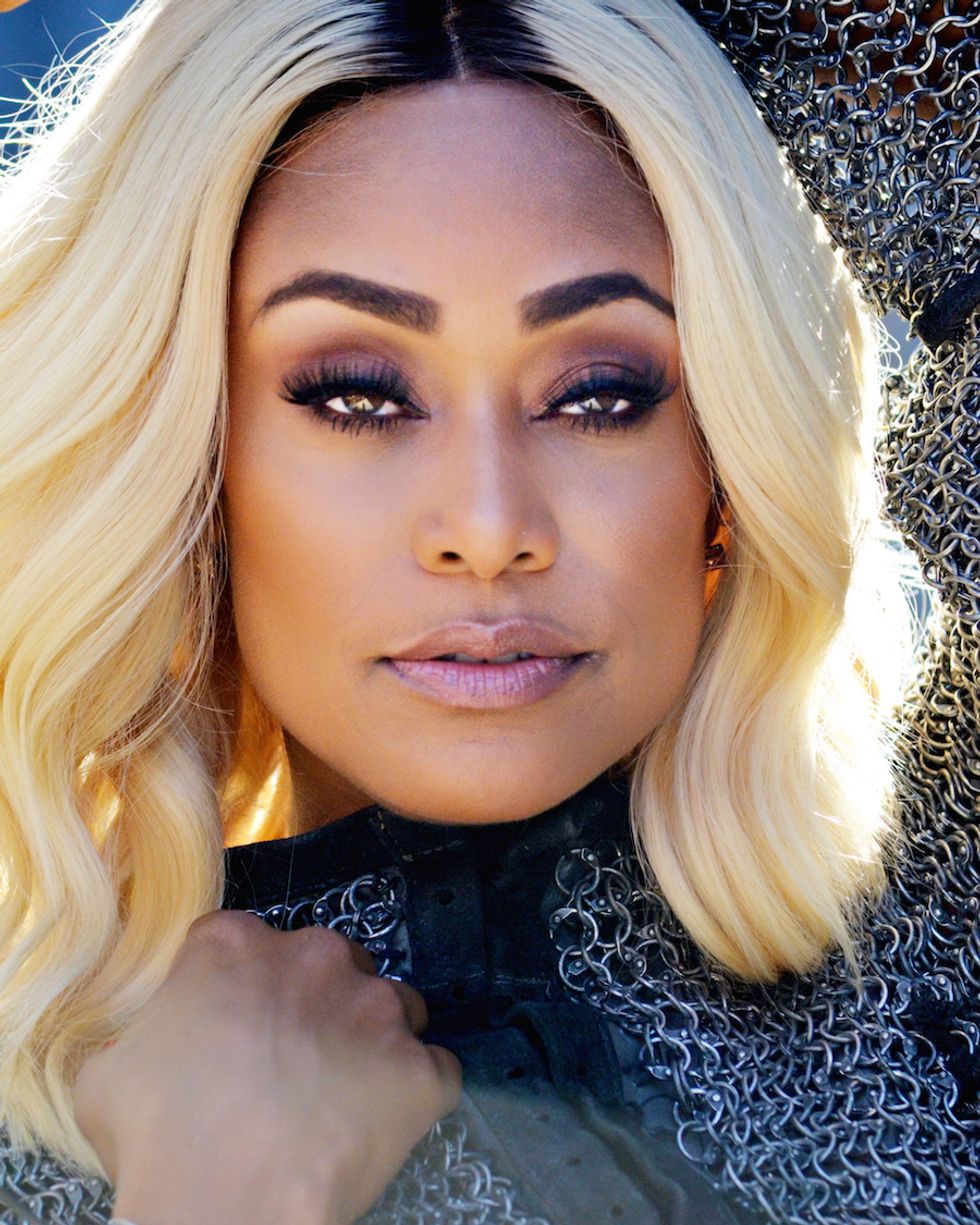 Photo by Taj Washington
But it doesn't stop there -- those threesome bitches always try to outshine you. It's like, BITCH! You are a fucking guest, you're not coming back! You don't need to prove yourself because nobody gives a fuck about you. Let me tell you something...some of these bitches are so good with their trick game, they have these men twisted. This bitch acting like it's a Cirque du Soleil audition. You wanna tell her so bad -- "BITCH, missionary is the way we roll up in this motherfucker. It's solid, bitch, don't do no extra shit." You just keep quiet, though, because you want your man to have a good time. Now your man knows he loves you, but the way that bitch threw them legs up behind her ears fucked his head up. She done spoiled his ass!
So now, when she leaves you got the pressure of having to put your legs up by your ears, but you ain't all that flexible, knew you shouldn't have skipped those hot yoga classes. You roll back into it, tumble style, hoping he doesn't notice. You stretch your legs back over your head and instantly you feel it, here it comes -- a fucking lower back spasm, followed by your hamstring tightening up. You try to hang in there, but between his thrust pump and the gas building up in your stomach, you aren't going to make it. You don't want to fart, so you scream..." Babe, wait." He stops, but now you can't move, you gotta be rushed to the emergency room. Everybody's looking at you, and finally someone asks what happened to her. Your man says, "Oh, she got stuck trying to fuck like the bitch from the threesome. She wasn't ready."
Bottom line, I strongly advise against threesomes. They're too much pressure, and they're usually too close for comfort. Although If I were to get involved in a threesome -- in another lifetime -- I would have to get a bitch who's far away and doesn't have a computer or a cell phone. The kind of bitch you have to send up 50 homing pigeons and pray one of them braves the elements to be able to deliver that bitch your note. I would make sure that after we are all said and done, my man would NEVER see that bitch again.
Tami Roman Shares an Exclusive Episode of Bonnet Chronicles with PAPER! Below she sounds off on Cuffing Season:
More from the issue:
Bella Hadid Like You've Never Seen Her Before (cover story)
Fran Lebowitz On Donald Trump, Protests and Moving to Canada
Remy Ma On the Importance of Women Working Together
Hayley Kiyoko On Understanding Her Sexuality and Finding Her Voice
Young Thug On the Fight Against Poverty
Colton Haynes On the Importance of Seeking Help
You May Also Like