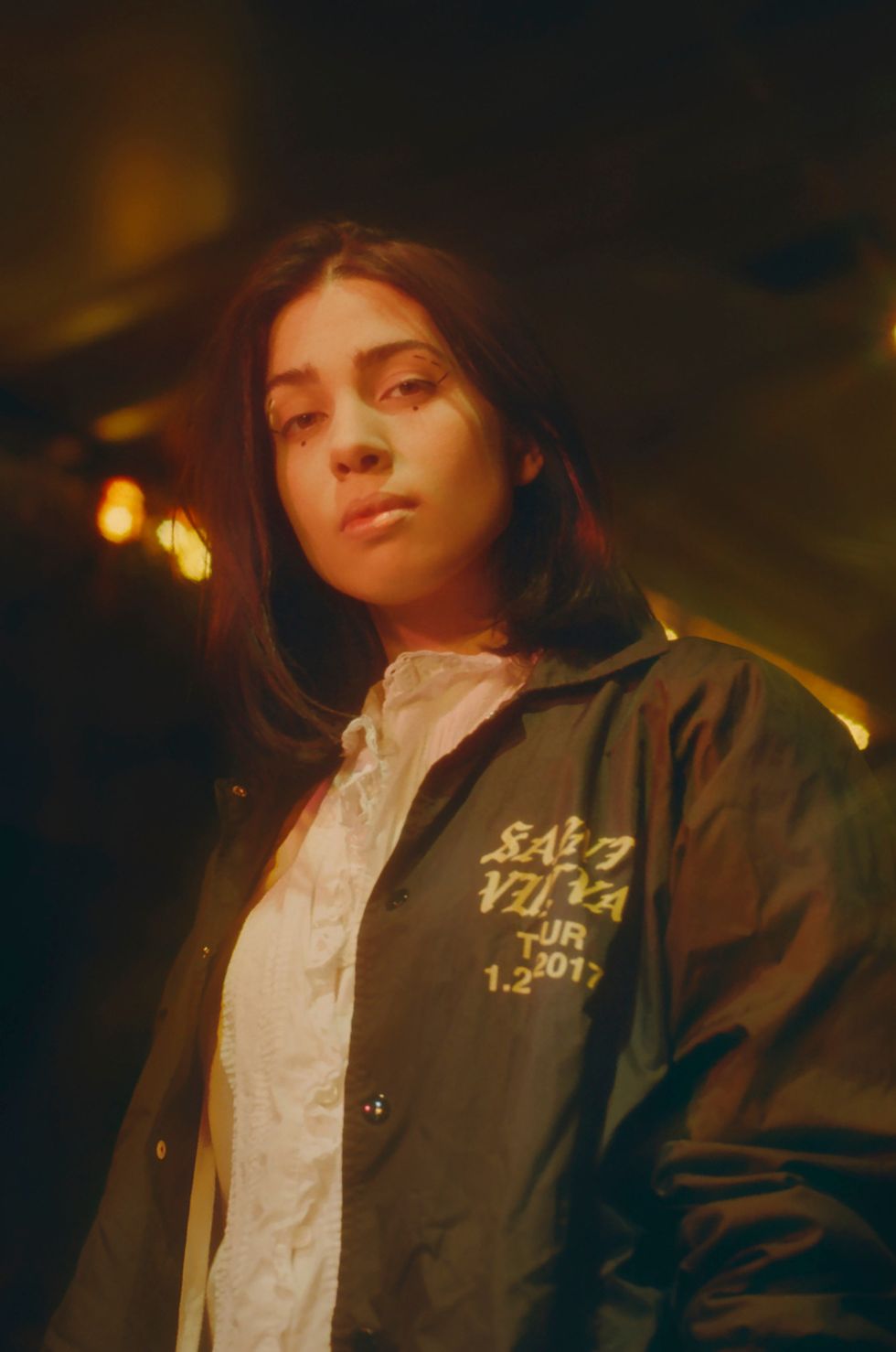 As an activist, singer and, now, playwright, Pussy Riot's Nadya Tolokonnikova has never been shy about sharing her opinion, especially when it comes to Donald Trump or Vladimir Putin. Through aggressive punk singles like last year's "Make America Great Again" and last week's "Police State," whose video starred Chloe Sevigny as a violent cop, Tolokonnikova and her group have been dedicated to remaining dissident voices in an ongoing climate of political turmoil. Along with the band's new anti-Trump manifesto, the 28-year-old also just premiered a crowdsourced immersive theater project that details the story of Pussy Riot's 2012 imprisonment. In the time since, instead of shying from potentially dangerous forms of artistic activism, Moscow-based Tolokonnikova has only become more radical. And with the band embarking on their first series of live performances since their 2012 show at Church of Christ the Savior, it doesn't look like that'll change anytime soon.
PAPER caught up with Tolokonnikova to talk about art as a means of political action, and how to keep resistance alive, even after the protest.
Tell me about the new single and video, "Police State." What inspired you to write it?
The idea really started coming to us when all the elections started happening around the globe. I was just so disappointed with the level of political discussion throughout the U.S. election. You had these candidates, and none of them were talking about any real political issues -- they were just fighting about their personalities. During the whole campaign, they didn't really address anything important, or any of the issues plaguing America right now -- issues, like police violence. That's the reason we wrote this song. Police brutality, police oppression -- this is something that's unfortunately present in countries all around the world, but for one reason or another, the world doesn't want to deal with it. Our governments are busy sending people and animals to Mars, but we can't deal with police violence and mass incarceration? I just don't believe that. I know if we push hard enough, we can make changes. So, this video is about the police state, but more so, about resisting it.
You also just debuted a new immersive theater project called Inside Pussy Riot. Why did you decide to work in that medium?
I think it's exciting, because it gives you a chance to involve your audience much more than a normal stage performance. And that's really what we want to do -- get inside people's heads. I asked myself, 'How can we make theater that goes beyond the screen or the stage?' In my mind -- and especially when you're making political art -- you need the audience to empathize with what's going on. The best way to do that? Make sure they're a part of it.
The show tells the story of Pussy Riot's imprisonment. How do you think the group has evolved since then?
I can only speak for myself -- and anyone can be Pussy Riot -- but the times have just changed. When we got out of jail, we found ourselves in what felt like a completely different country. In two years, Putin had become much tougher than he used to be -- this 21-year-old guy caught a Pokemon in a church and ended up in jail because of it. So, I've only gotten more politically motivated. And now, you don't have to go to a square or a church to say something -- you can just write it on the internet.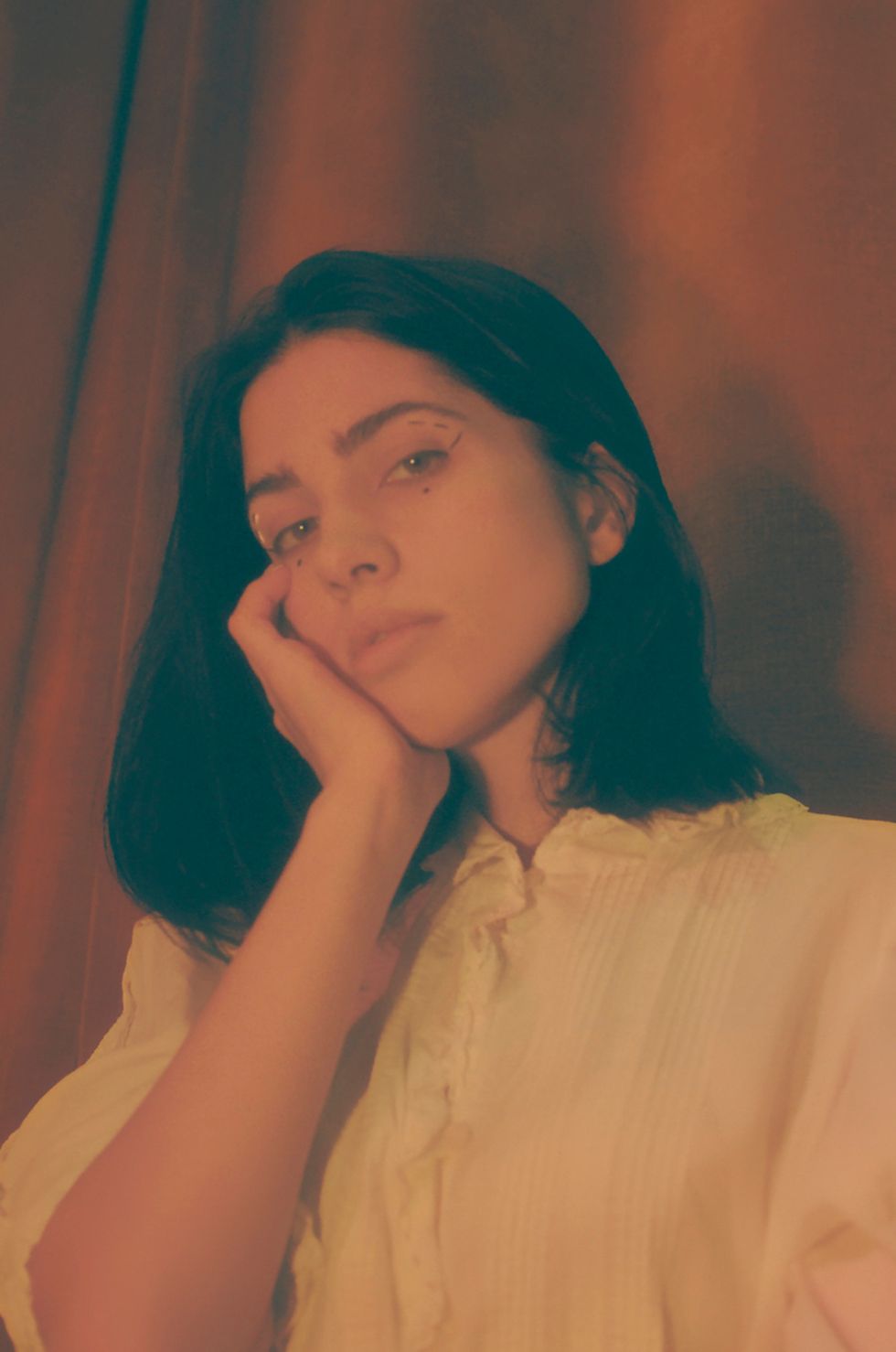 Has this new political climate impacted your actions?
Putin can't stand the word 'revolution,' and with protests happening in the Ukraine, he's become increasingly nervous. That's completely changed our actions because we want to try to protect our civil liberties as much as we can in our country. We started MediaZona, which is an independent media outlet that covers all of the most important political trials and what's going on in the courts, prisons and police departments -- the way human rights are being abused in these places. Another project is an NGO that helps prisoners get medication, and tries to improve their conditions altogether. That's the main difference from our previous activity -- that we decided to start building our own alternative institutions. We want people to believe they do have power. We want to show them that in a civil society, institutions can actually make their lives better. That even when our government is trying to shut us down, we will still fight for real information, real news, and give it for free, to anyone who wants to read it.
Going back to 2012, were you initially surprised by the amount of attention you received in the U.S.?
It was a miracle -- you never know what people will respond to. But I think it happened because of American activists, like the LGBTQ community and feminists, standing up for diversity. Plus, the combination of art and politics is appealing -- it makes it more accessible and understandable for people. Art is the most important political tool because it amplifies your voice -- it helps you get into people's hearts and minds with your feelings and pictures. Whenever I feel powerless or disappointed or discouraged, I make art, and feel like I have a voice again.
Ever since Trump's election, there's been a lot of discussion about what is (and isn't) an effective form of resistance. One term that's been thrown around a lot in the last few years is "slacktivist" or "online activist." A lot of people think making art, or posting their opinions on Twitter, is not a powerful enough protest.
That is a real issue that needs to be changed. But they're not the only ones protesting. There are lots of people making art and advocating for others, or protecting people, like lawyers. I have huge respect for the ACLU and what they're doing, working with human literacy. I think it's beautiful that people are so different and have their own personal ways of protest. With online activism, it can be an important part of what you're doing, but alone, it's definitely not enough. At a certain point, it's actually become a problem, because people have stopped showing up on the streets. I'm not discrediting the Internet, because it's a very important tool, especially when it comes to disseminating information. But it's not powerful enough to initiate real, tangible change. If you want to fight a system, that's filled with lobbyist money and really shady schemes, you need to show up. You need to make them scared. You need to force them to shit their pants worrying about what you're going to do everyday. If everyone who posted about Donald Trump being a dick online, would show up on the streets and refuse to leave -- Trump would be out of office in a week.
Why do you think the Internet has become such a popular place for people to share their opinions? A lot of women, and especially women artists, have opened up online in a way they never have IRL.
The internet is a beautiful thing because it doesn't allow gatekeepers to tell you what to say or what to do. Anyone can post on it. Basically, the Internet is just a big, giant zine -- you can publish whatever you want. And it gives you the ability to connect directly with your audience. You have the rare chance to have a big voice, but without any big institutions involved.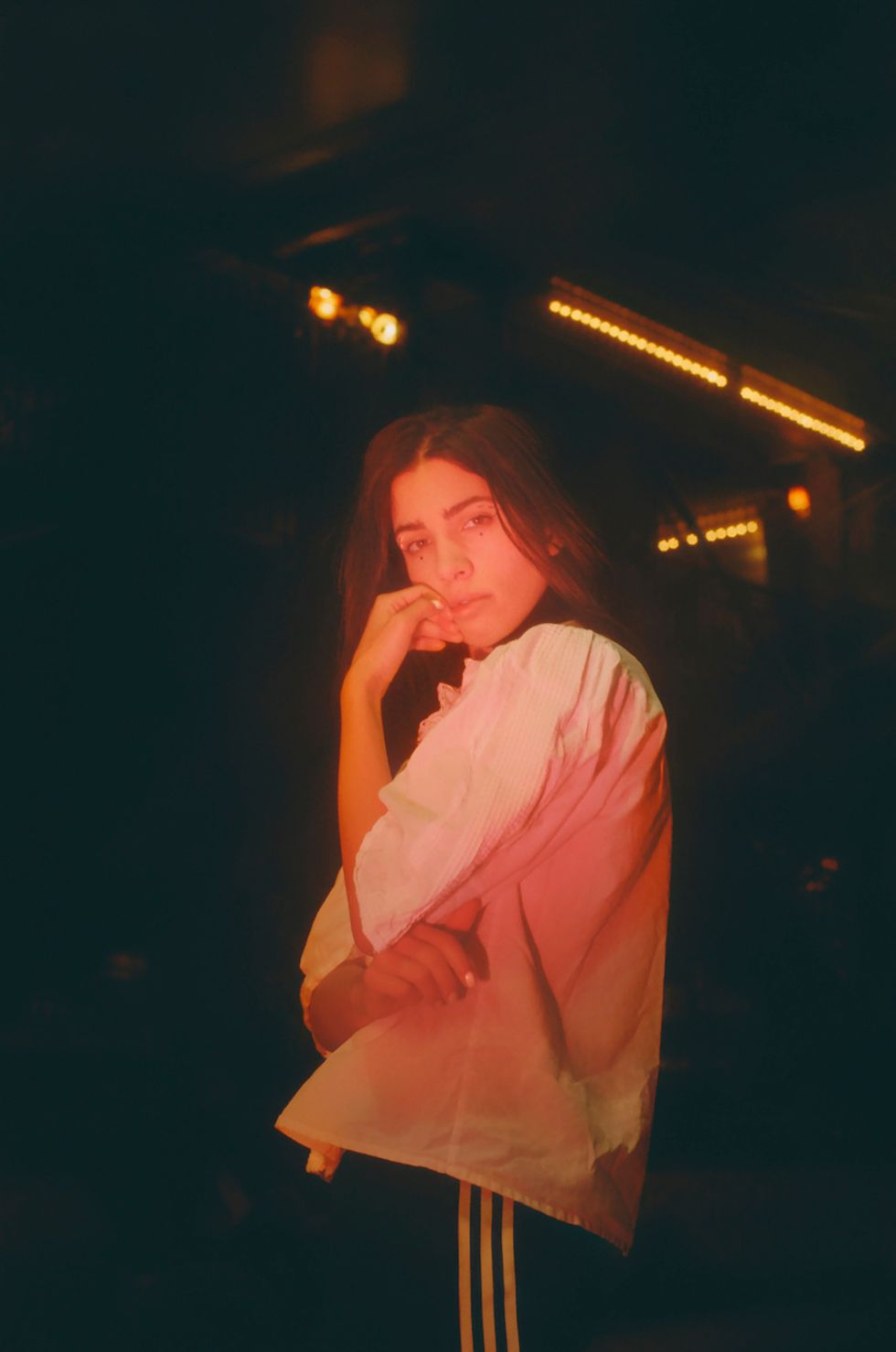 One thing we've seen greatly impacted by that direct-to-audience element of the Internet is feminism. Over the last few years, the topic has become widely discussed online by popular celebrities. What do you think of the movement going mainstream via the Internet?
I think it's terrific. But it also means that activists need to ask more radical questions, and advocate for bigger and broader freedoms. Activism should never be totally comfortable. We need to dig deeper and find the more complicated problems, like racial inequality and how it relates to the issue of gender. It's a really positive sign that feminism has become mainstream in America. I want it to happen in Russia, because there, it's not mainstream at all.
Has Russia's attitude towards feminism changed at all since you were released from prison?
Our government just passed a law that legalized domestic violence. A group of girls who made a feminist camp in the South of Russia, near Krasnodar, were arrested and told by the police that they were engaging in criminal activity just for starting the camp. So things are getting worse, unfortunately. We do have LGBTQ centers and feminist organizations, we have things like anonymous telegram channels. But it's hard because the government is attacking every kind of NGO, and it's really tough for activist networks to grow. That only makes us stronger, and more dedicated, so I have lots of hope we can make change.
Are you worried the U.S. is headed in the direction of Russian politics? So many people and news organizations have asked your opinion on Trump and the current situation.
I think it's healthy that people are trying to learn from a Russian political activist what it means to really live in Russia right now, and what the political climate is actually like. Everyone in the U.S. is talking about Russia, but not that many people have reliable sources of information about how life is structured there -- what does it mean when you get arrested? What's up with freedom of speech? Is there freedom of expression? Hopefully asking me these things will help them understand what's going on in Russia. This is very important because I'm always stressing, Russia is not Putin. Russia is different and diverse, we have people who don't support Putin, who don't like Trump. It's necessary to have a colorful picture because the world is far from black-and-white.
Later this month, Pussy Riot will be performing your first set of shows in the U.S., and for the first time since your 2012 church performance. What originally drew you to punk as an outlet for your activism?
Punk is a powerful example of how art can really influence politics and incite political and social change. It's also an example of how politics can be powerful and attractive -- how it can be part of your every day lifestyle. So many people dedicate like, 5 minutes of their lives to being upset about the political landscape. Punk allows you to really channel your energy in the most beautiful way because it gives you the chance to keep fighting, even after the protest ends.
For a lot of people, though, punk means mohawks or steel-toed Doc Martens. What's your definition?
It's a living thing, punk. It's not something with a definition; it evolves and changes over time. It's not like there's a numbered list of characteristics, like Doc Martens and a mohawk, and if you don't have them, you're not punk. Punk is just about pushing privilege and challenging the status quo.
What do you want people to take away from "Police State," Inside Pussy Riot and all of the other new things you're releasing?
I want to inspire people to make their own political statements. I don't want to decide for them what they should stand for, but I just want to remind people what it means to be a citizen. It's not about just enjoying the freedoms you're allowed by political tradition. It's about protecting your institutions from being eroded by corruption and standing up to make sure your voices are heard.
Inside Pussy Riot runs from November 14 until December 24 at The Saatchi Gallery in London. Buy tickets, here.
12.12 - Los Angeles, CA @ Lodge Room (tickets)
12.13 - Los Angeles, CA @ Bootleg Theatre (sold out)
12.15 - Houston, TX @ Day For Night (talk with Chelsea Manning, Laurie Anderson)
12.16 - Houston, TX @ Day For Night (LIVE)
Sign Up For The Morning PAPER