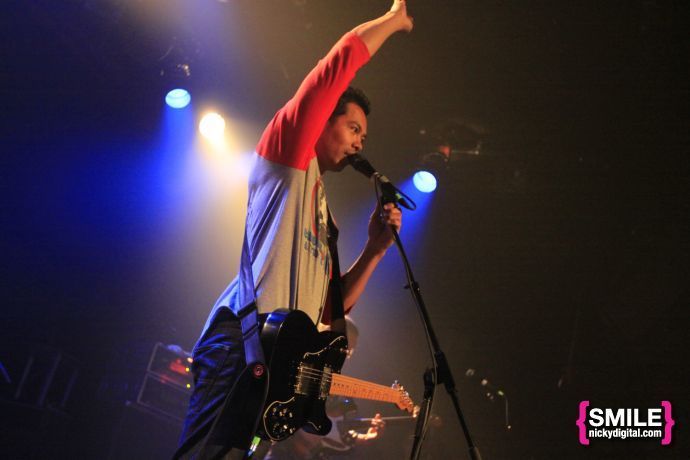 The Aussie-born, Britain-based foursome
the Temper Trap
played
a sold-out show
at the Music Hall of Williamsburg Monday night. My date and I joined the youngish crowd just in time for TT to kick off their hour-long set, and the gig was definitely decent. Despite their palpable collective energy, perhaps more time spent with their debut record,
Conditions
, might transform me into a fan, as thus far I remain on the fence. Do I dig them? Yes. Am I a super-fan with fantasies of me and lead singer
Dougie Mandagi
singing in the shower together? Not just yet. But I'm getting there.
Mandagi's vocal range was enchantingly superb, his dulcet falsetto tricking our ears every so often -- at one point I wondered if a woman had joined them onstage. The entire band played a solid set, and as a friend said, "they were 'in the zone.'" Though their billowing songs like, "Fader," "Fools" and "Sweet Disposition" sound light-as-air on the album, they were all deftly translated live. Admittedly, 500 Days of Summer introduced me to "Sweet Disposition." Sure, it's a cheesy song, but it's the sort of delicious, pop cheese all of us crave from time to time.

TT closed down the evening with the lofty ballad "Science of Fear," which left everyone in high spirits, giddy as they exited the venue and re-entered the nice night outside.

Photos by Nicky Digital