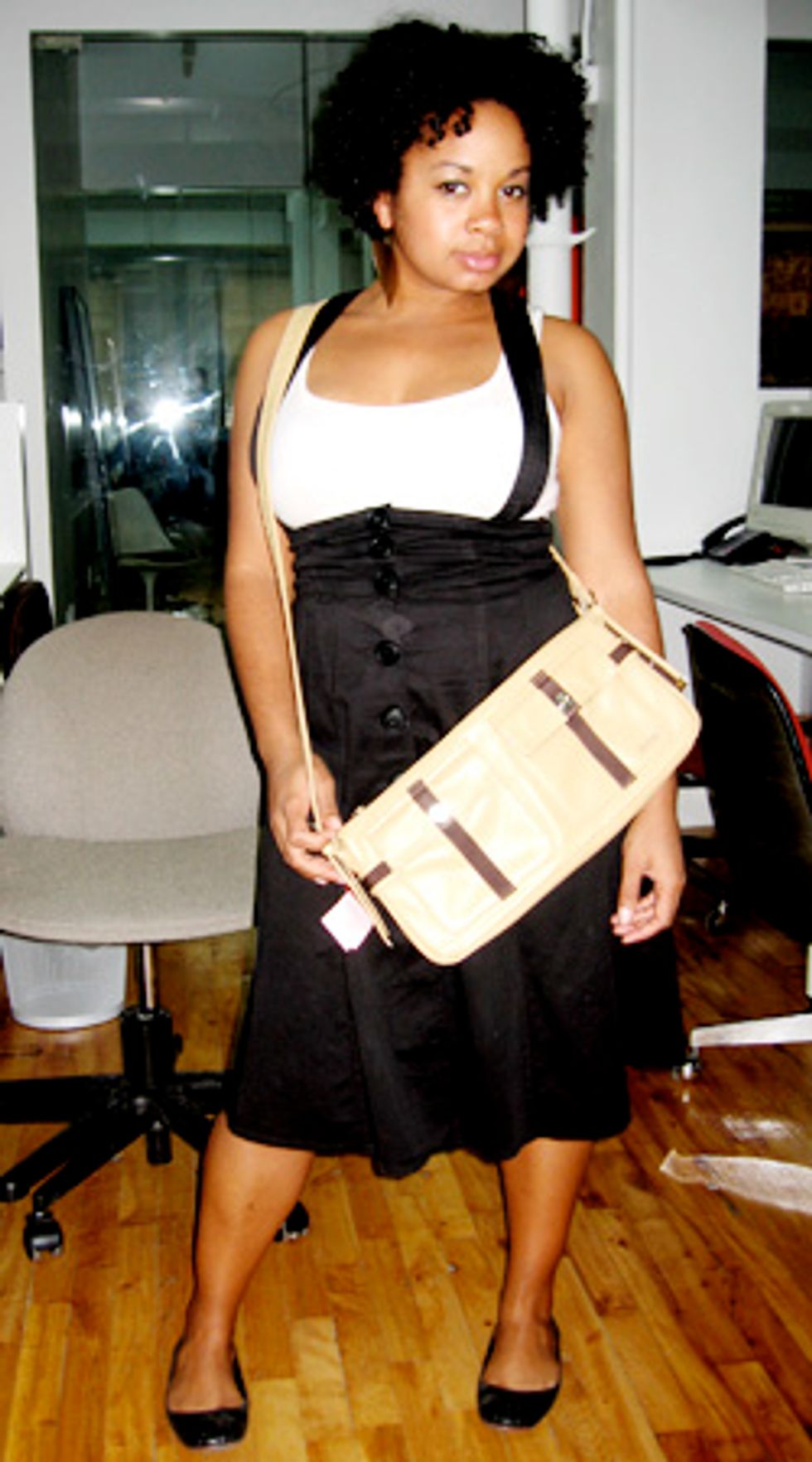 First off, congrats to Samantha, the winner of the Lip Service T-Shirt! She wrote in to us and said:
This happens to be an extremely rad t-shirt, it gives off the image of a
kiss can kill.
I would love to wear this shirt around town feeling so poison ivy-esque,
I've got the red locks and all.
Wear it proudly, Samantha!
This week's Take That item is a lovely light brown and dark brown purse by Montreal-based brand Matt & Nat. The style is "Amsterdam." Our Take That model Blaire Huntley is doing a great job sporting the bag and looks quite hot as per usual!