Mr Mickey almost made a tee tee in his Marni trousers when he heard the news of the Take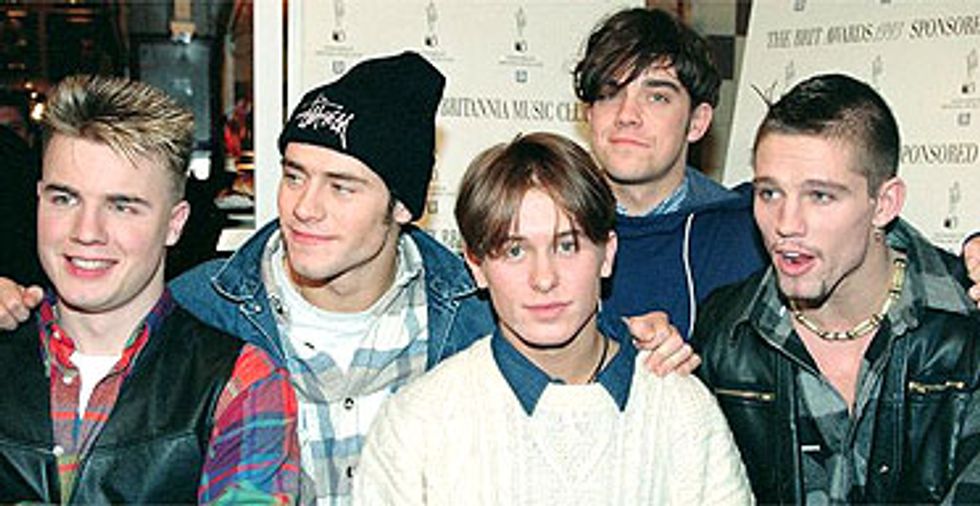 That! reunion tour. Oh MM was a devoted fan of this British quintet of cuties back in the day. Not that he ever listened to their music but he loved their looks! Jason (far right)  was MM's favorite. Not to be a name-dropper but MM actually had dinner with the boys at Flamingo East. MM sadly was a speed freak in those days and had to finagle a bit to get out of actually ordering or consuming any food! Robbie Williams (second from right) was only 18 at the time. He's hot hot hot.
Here's a photo snatched from the Guardian on-line.


NEWSFLASH! My people tell me Robbie won't be on the tour! MM is devastated!!!!