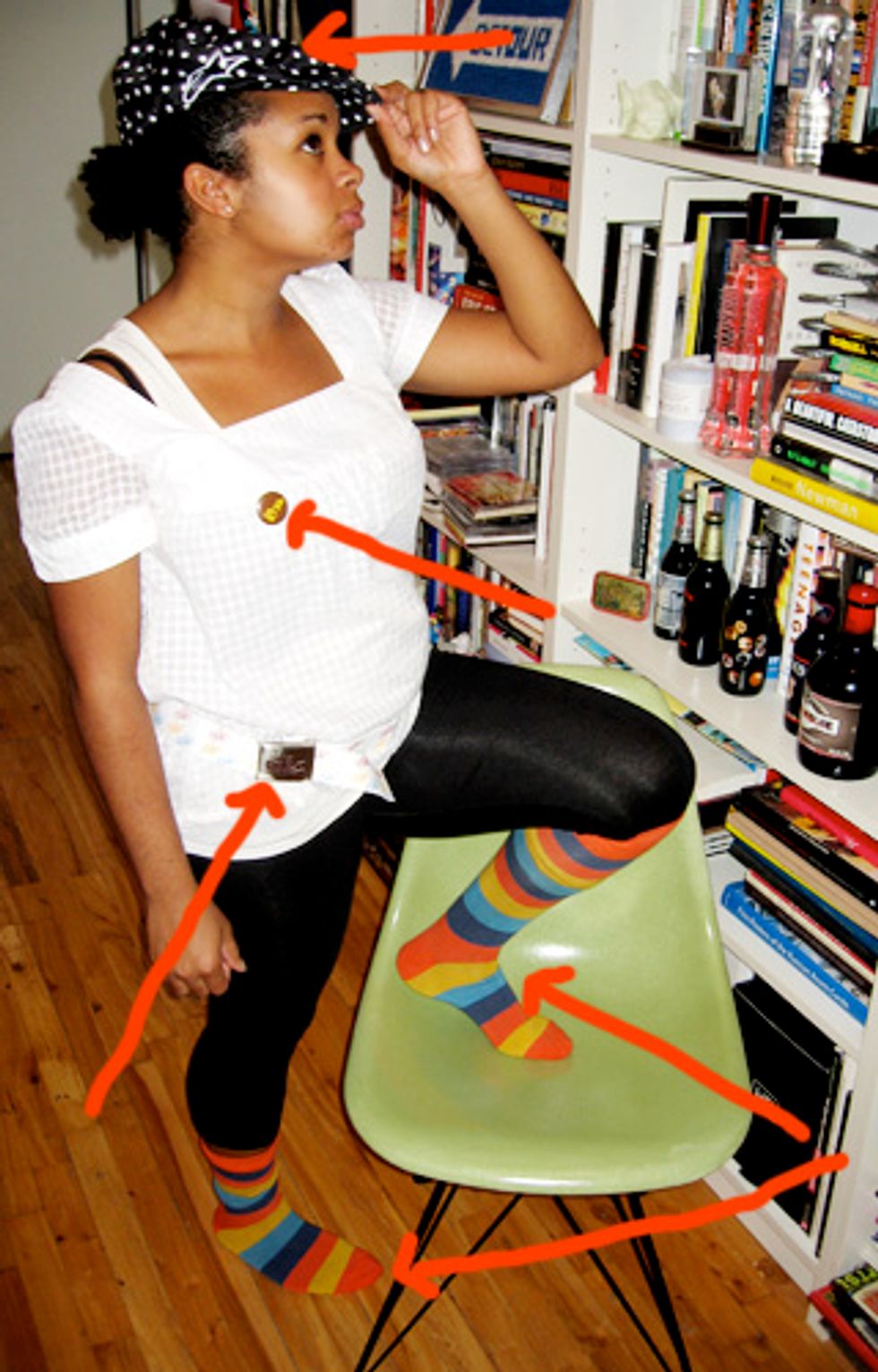 First off, congratulations to Miss Adena the winner of the Lela Rose for Payless flats. Here's why she wanted the shoes...
I am an accident waiting to happen in high heels! One night, I was running down the stairs at Lucky Cheng's for a cab wearing 7 inch shoes and ended up spraining my ankle and foot--not so "Lucky." To this day, I am in search of some good flats!
Wear them well! And no more tripping on the stairs of Lucky Cheng's!
Moving on to this week's Take That... we're giving away a big buncha accessories. You've got your adorable polka-dotted Alpinestars hat, a fun and colorful Etnies Girl belt, some Pippi-Longstocking-esque Benetton socks (we swear they're clean and un-used -- they look a little grimy in the photo) and a cute lil pin by The Ryde. It's a bit of an accessories extravaganza. As usual, our Take That model Blaire Huntley rocks the goods. Tell us (in the comment box below) why you should own these lovely trinkets, and we'll send em to ya!
Good luck!