With the BRIT Awards this week, the news of Adele's Kesha shout-out, and Lorde's beautiful David Bowie tribute have been catapulted around the world.
It does, however, feel extra timely to take a gander at this glorious moment at the awards' 1998 installment, when Björk gave perhaps the greatest acceptance speech of all time.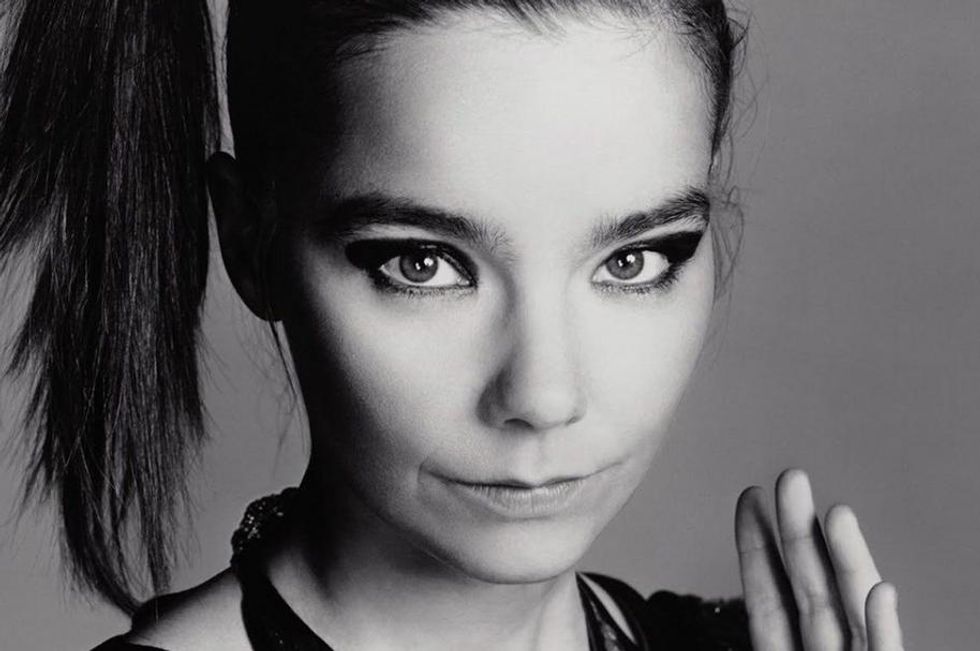 While she did win at this year's event for Best International Female, the devastating siren was a no show.
She was very much there in 1998, though.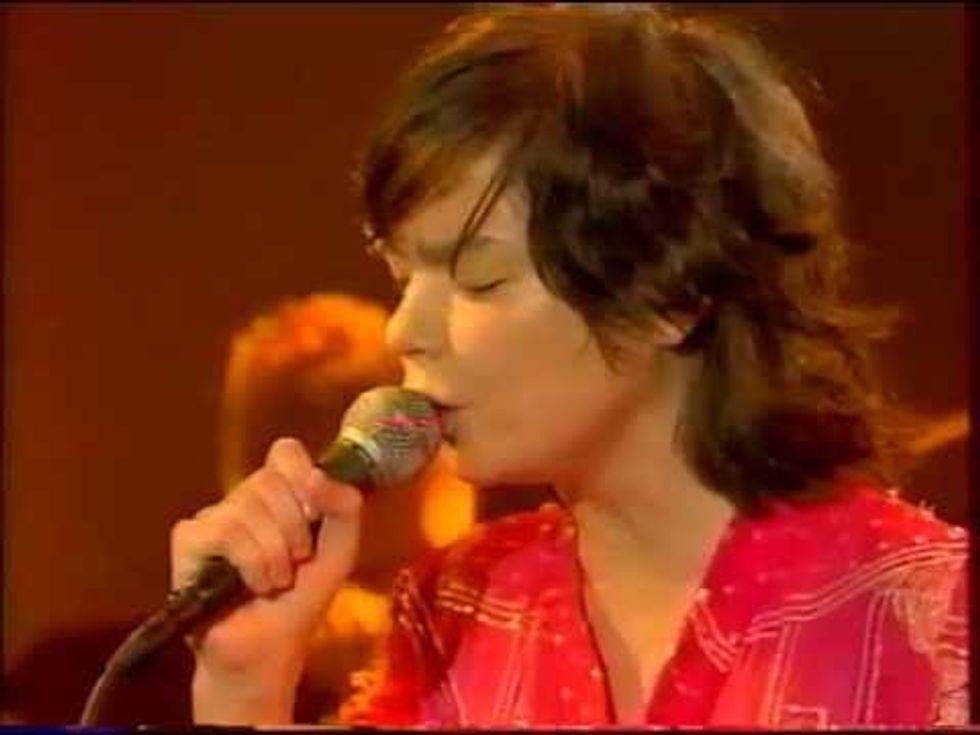 After gracing the stage in her divinely coy way, the Icelandic icon asserted her gratitude in the most unbelievably Björk way:
"I...am...grateful...grapefruit," she cooed, before holding her trophy up in triumph.
The crowd roared, and we still roar for it today, and cry a little, too.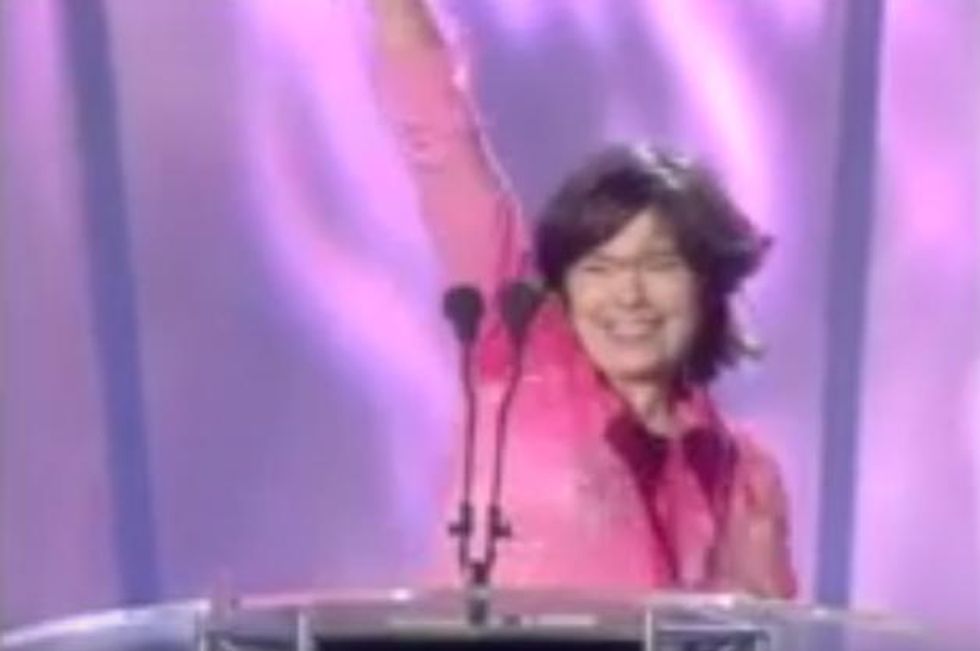 The truest of the true; a monolith of brilliance and alien wonder personified in one being from the nether regions of our globe.
Björk.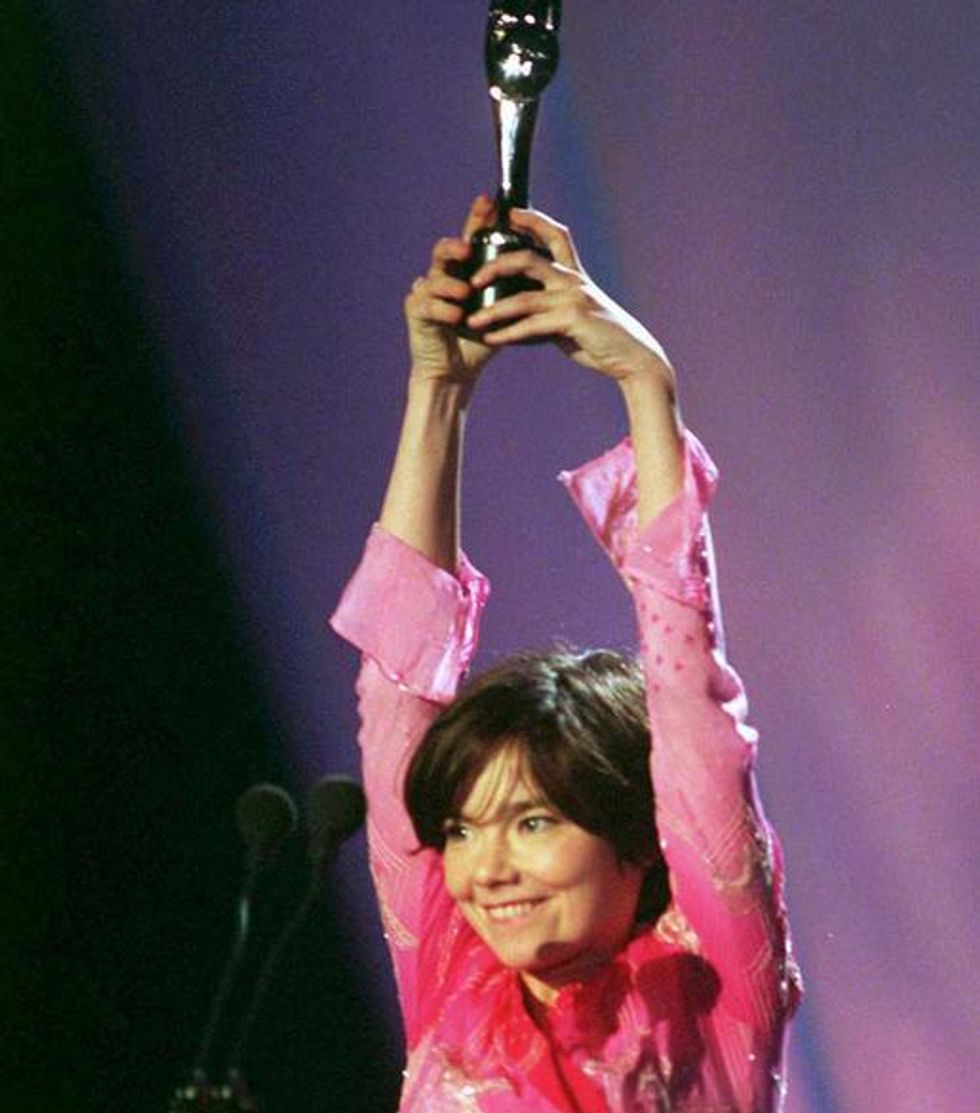 Musical genius. Iconic performer. Grateful fucking grapefruit.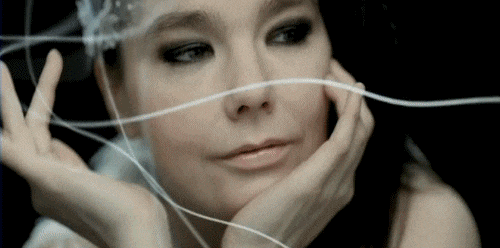 Thank god for her. Thank god.