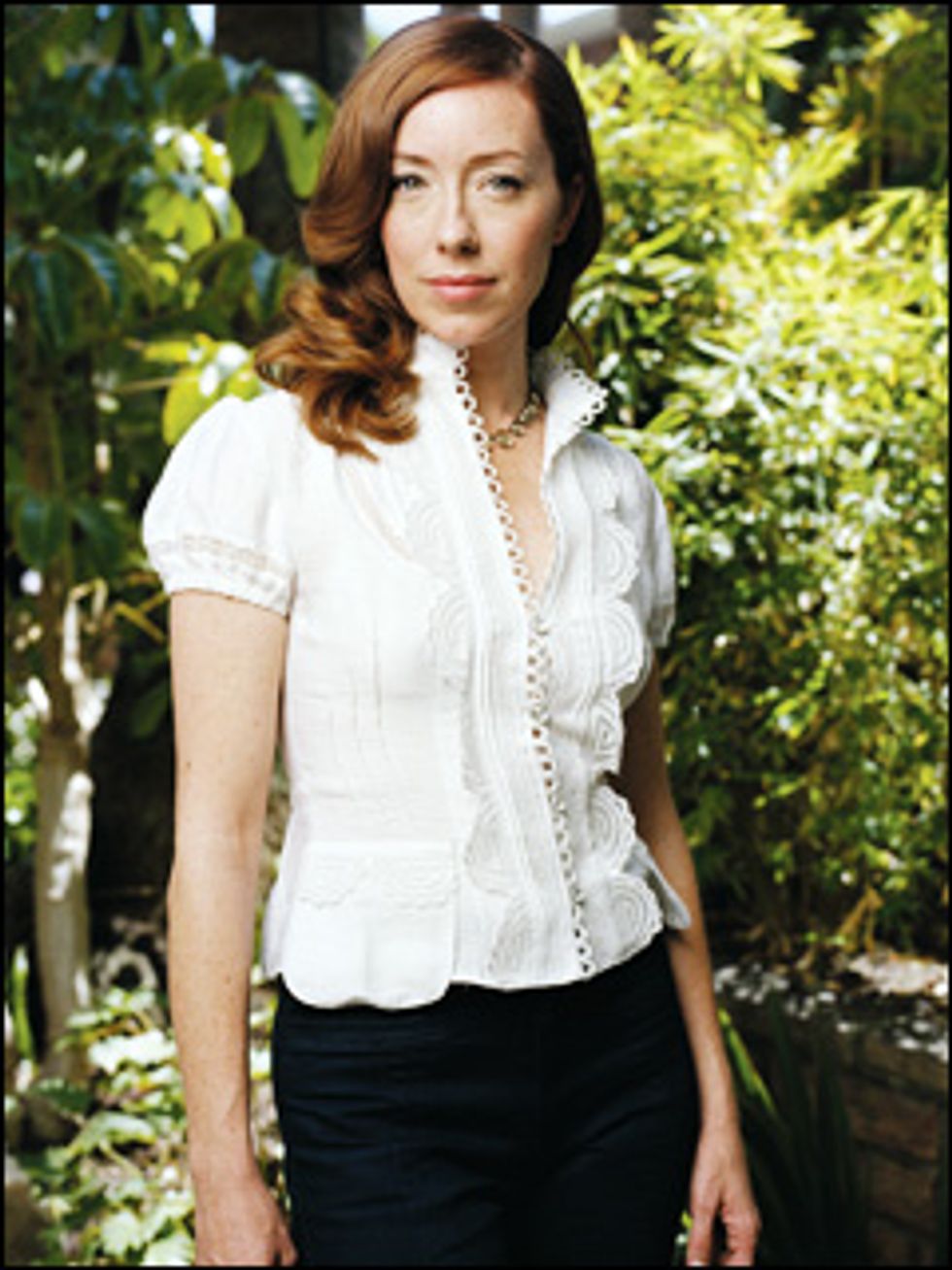 What's a nice girl like Molly Parker doing on a filthy network series like Swingtown? The ensemble-cast CBS drama, set in 1976, stars the actress as Susan Miller, a suburban Chicago housewife who missed out on the sexual revolution of the '60s and '70s. When she and her husband (Jack Davenport) move across town, she discovers her new neighbors have a much more open view of marriage. "It's smart network television," Parker says. "It's such an interesting place for us to be. I don't think I'd be interested in telling these stories on Showtime or HBO, where I'd have to take all my clothes off, screwing the whole neighborhood. It's not that interesting for me to do that at this point in my life. To tell it without being able to show any of those things is much more challenging."
HBO fans will recognize Parker from her turn on Deadwood, the critically acclaimed weirdo-Western that ran for three seasons, and for her cameo on Six Feet Under, where she played a rabbi. Born and raised in British Columbia, Parker had become known in Canadian film and TV before her move to Los Angeles in 1998. Her career has veered toward cult film and television fare: She starred as a lap dancer in Wayne Wang's The Center of the World, punk mockumentary Hard Core Logo and underground Canadian television classic Twitch City, about an agoraphobe whose only activities were watching TV and hitting on his roommate. Parker played the roommate. "I took jobs for a long time because the subject matter scared me," the 36-year-old says. "I would be like, 'Oh, I don't understand that, so maybe I'll do this and find out.' I wanted roles I felt challenged by. I wanted to be a character actor, to do stuff that was weird and interesting. That fueled my choices, and still does."
Styling by Nathalie Saphier * Molly wears a top by BCBGMAXAZRIA, jeans by Grey Ant and vintage necklace from Golyester.
Swingtown premieres tonight on CBS at 10 p.m.