After Louis Vuitton x Supreme hit the streets, it was hard to imagine another collaboration with the streetwear brand that would feel as groundbreaking, for better or for worse. Now, though, Supreme has upped the ante with a forthcoming line featuring the iconic photographs of Nan Goldin.
Related | Adventuring Hypebeasts Can Now Buy a Supreme Kayak
Goldin spent the 1970s and '80s capturing scenes of LGBTQ nightlife and the gritty, pre-gentrified world of downtown NYC. All that grit has since been transformed into nostalgic glamour, and Supreme's decision to put Goldin's photographs on its latest collection capitalizes just that. The brand has worked with artists before — including David Lynch, Takashi Murakami and Damien Hirst. Still, Goldin's photos show an intimate look into LGBTQ life and youth that feels like a particularly stark contrast to Supreme's fratty hype beast vibe ("street" wear or not).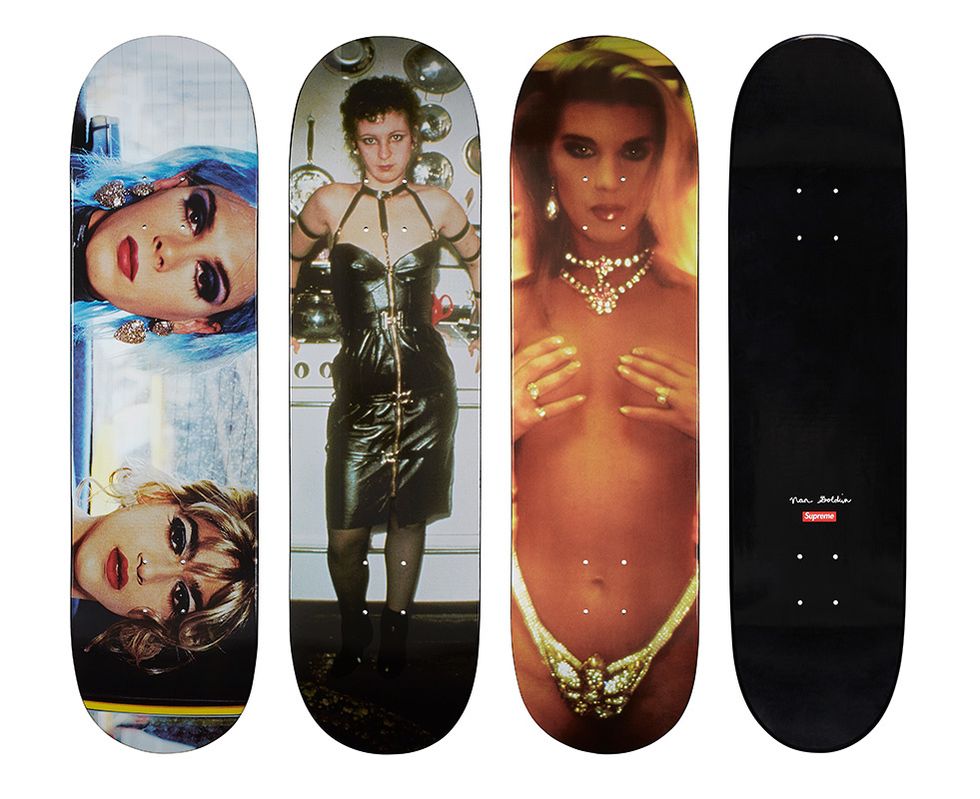 "I did this for the kids," Goldin told Vogue UK. "I'm looking forward to seeing teenagers skating on my images and wearing them. To my mind, people have become so conservative, especially the millennials—it's like the 1960s never happened—so I like the idea of them being exposed to my real world."

The collaboration drops March 29, so if you want to get your hands on a t-shirt or skateboard with Goldin's imagery, you should probably start lining up like, now.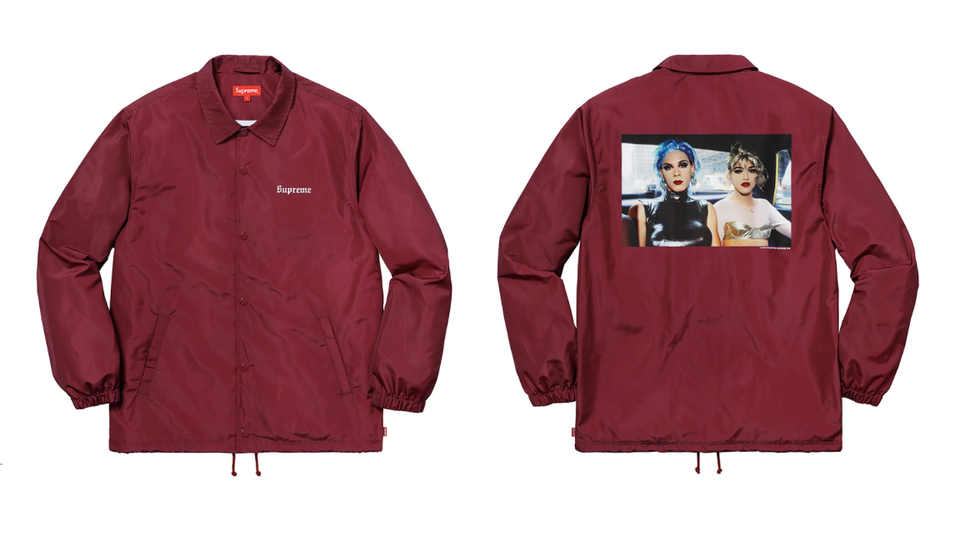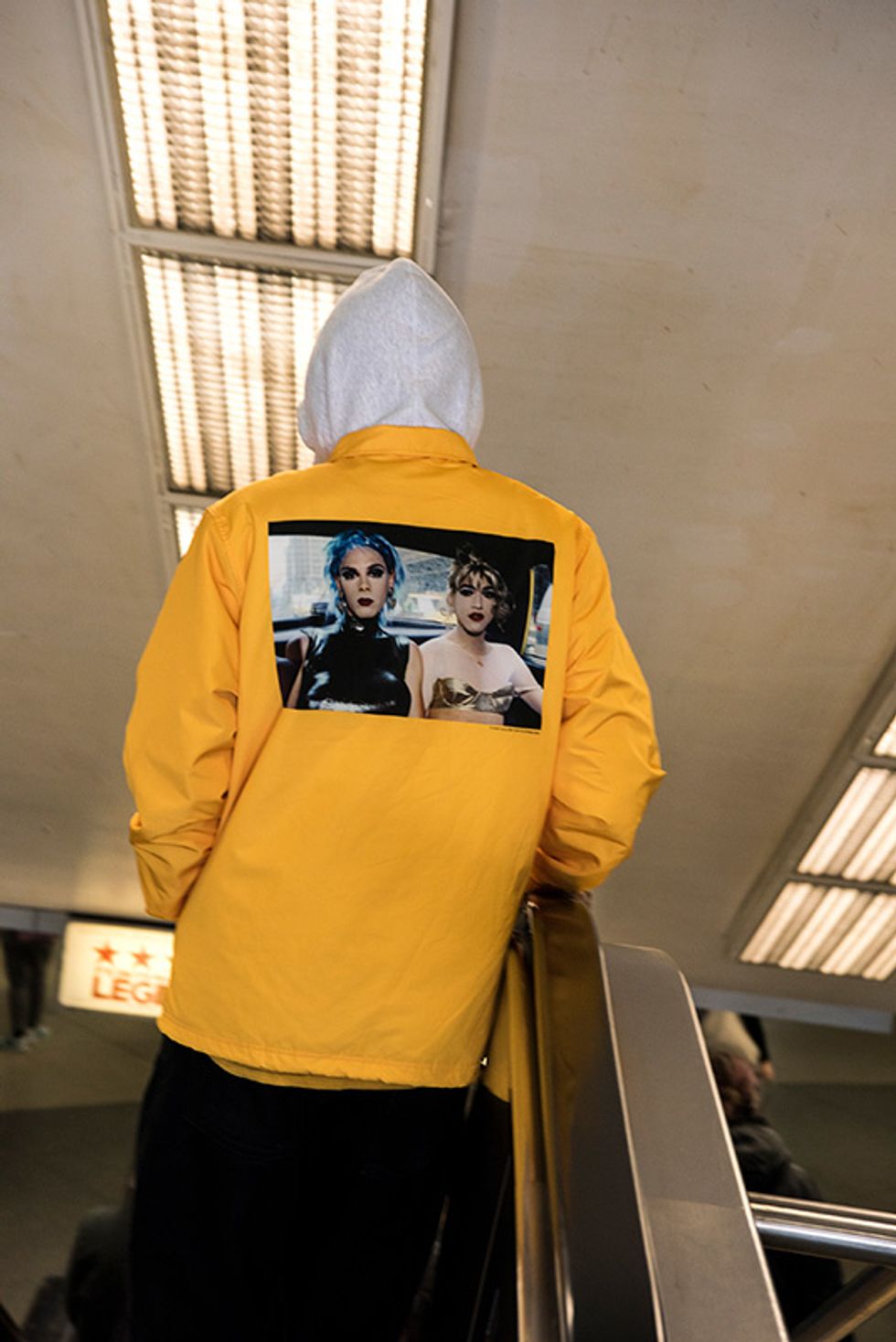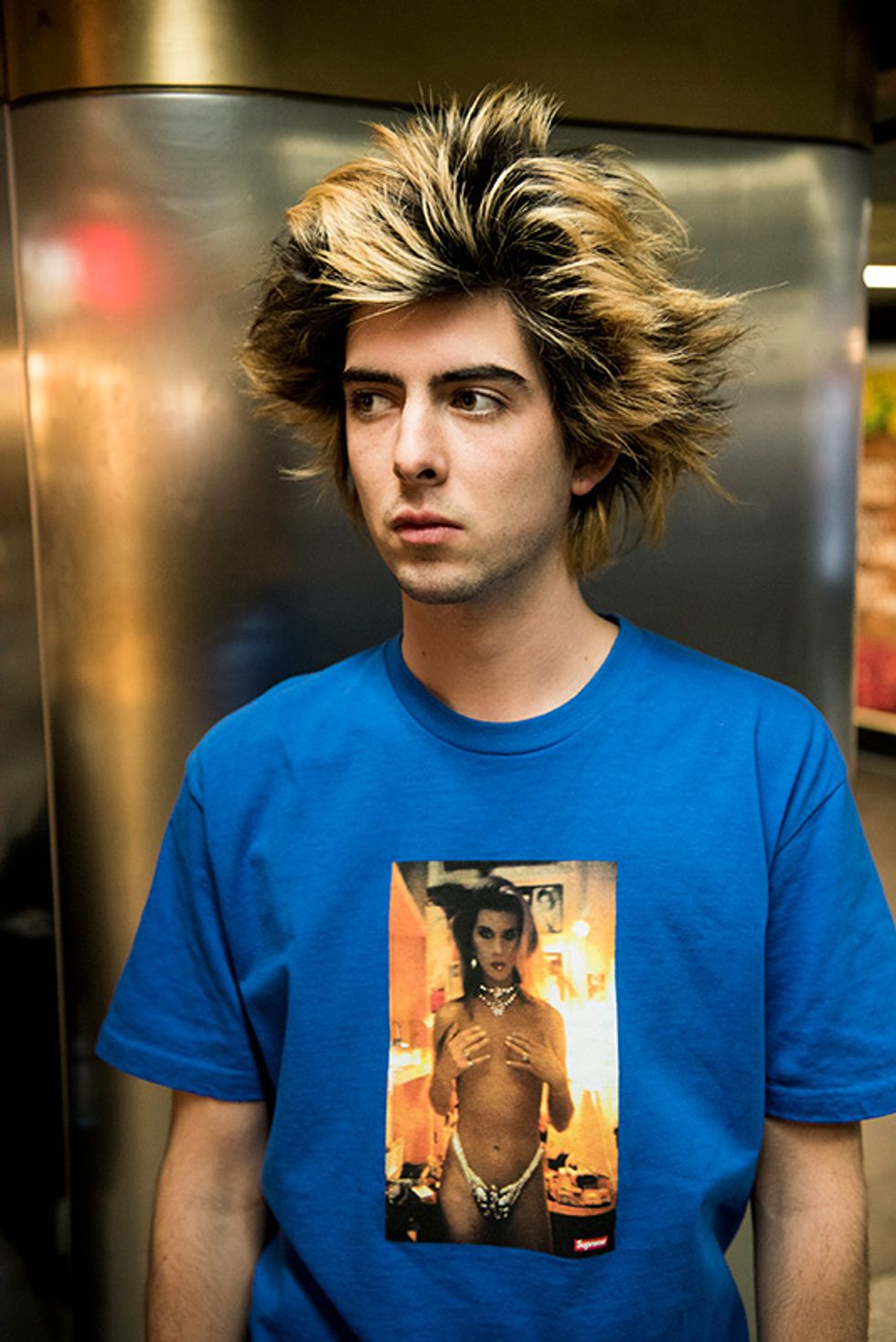 Images via Supreme

Sign Up for the Morning PAPER