On Monday, Supreme graced the internet with a sneak peak at its fall 2019 collection.
The preview included a colorful selection of sweaters, puffers, and coats, but most importantly: accessories.
If you've been yearning for the good 'ol days when Supreme was making bricks, boy are you going to love the sheer absurdity (or genius, depending on which side of the Supreme divide you stand on) of these new products. While I'm sad to report the brick isn't making a comeback, the fall season has some supremely Supreme shit to offer.
We picked out a few of the most notable accessories from the upcoming launch.
Knoll/Wassily Chair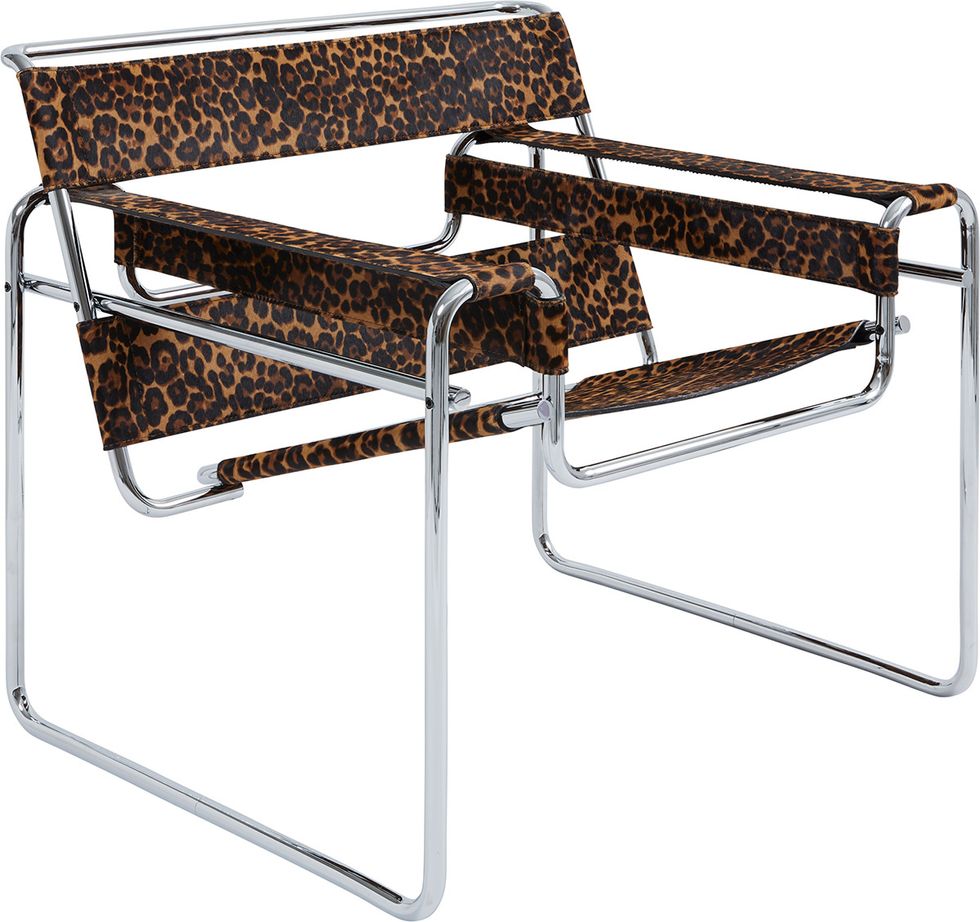 If you're a devotee of the leopard print midi skirt, meet the Knoll/Wassily x Supreme chair. It combines the elegance of mid-century design with the contemporary flare of the summer's most hotly contested trend.
Plated Dumbells

If you even needed another reason to cancel your Equinox membership, here is one: Supreme hand weights. In gold and silver.
Voodoo Doll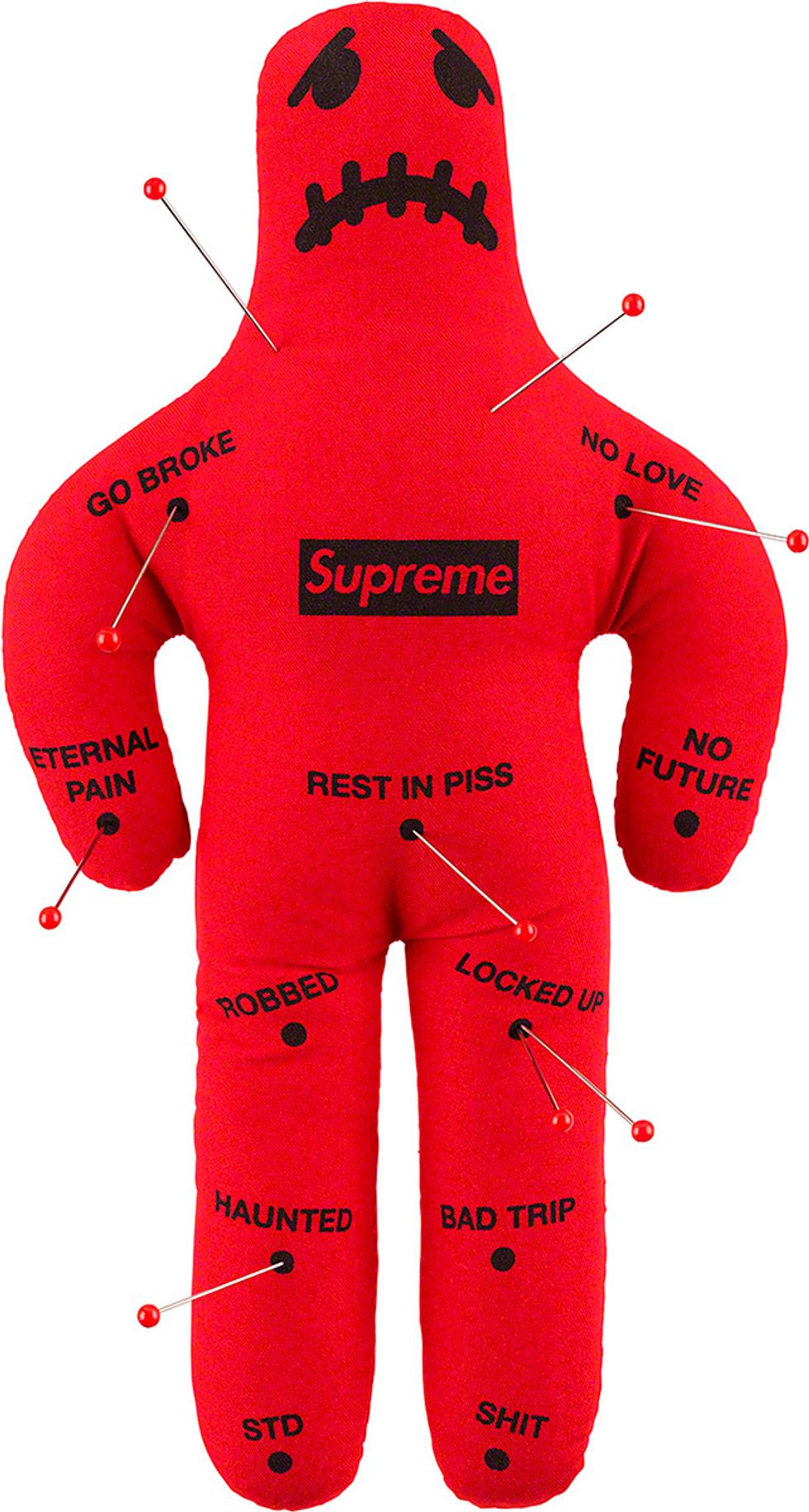 Bummed you didn't have a hot girl/boy summer? Want to get back at the universe for fucking up your life while mercury was in retrograde? Don't want to pay a professional? Look no further.
The Supreme voodoo doll is here and it's ready to haunt, bankrupt, rob, and send bad trips and STDs to your enemies. Joanne the Scammer? Never heard of her.
Lighters

What about a lighter? These combine the classiness of a Zippo with the flirtatiousness of a Bic. Quite honestly, it's probably one of the most practical accessories in the release... couldn't knock it if I tried.
Post-Its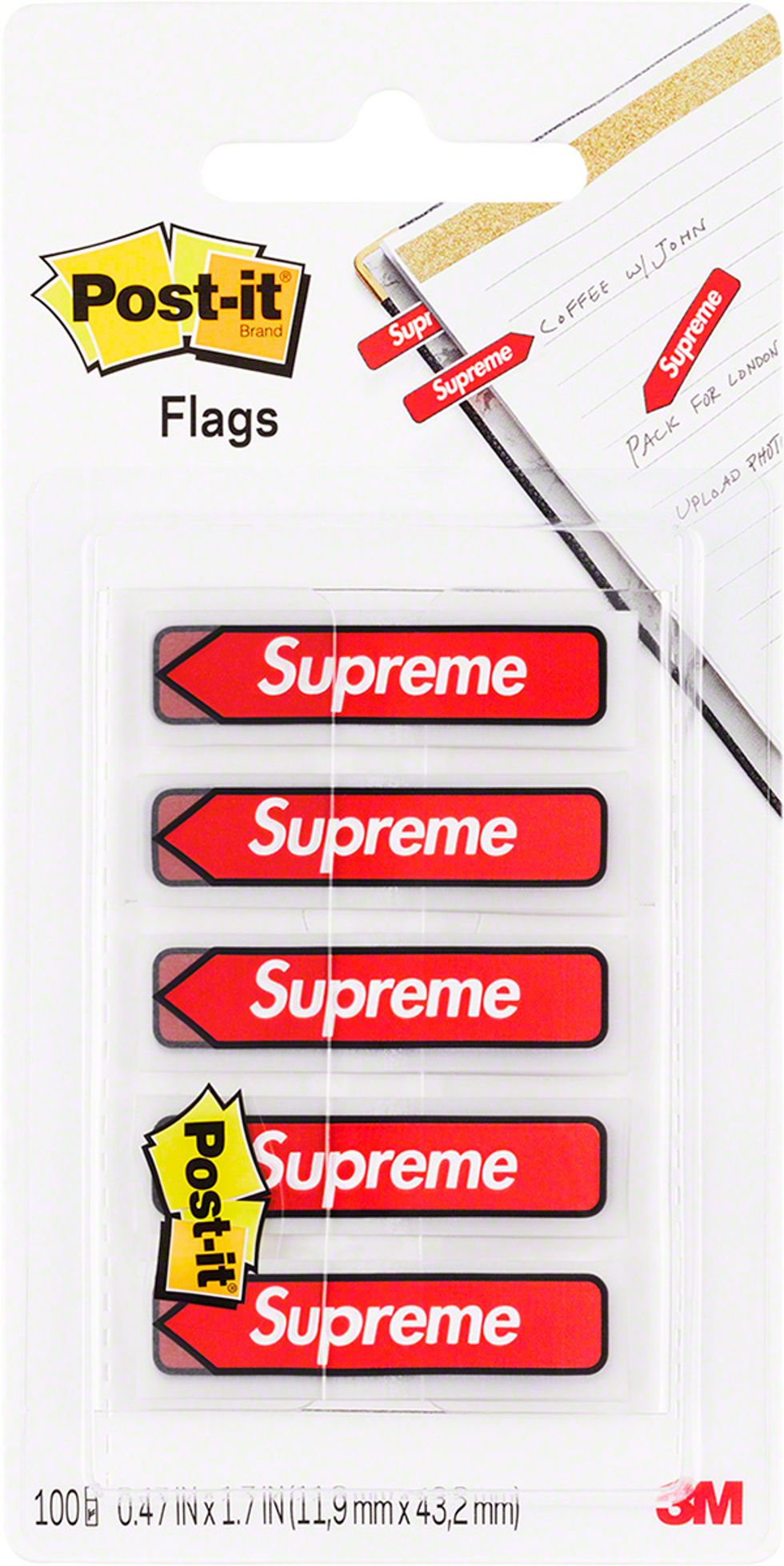 Back to school season is upon us. What better way to prepare for all those nights in the library than with Supreme page flags? Not in school? No problem. These will be perfect for marking your favorite passages in that Rupi Kaur's Milk and Honey.
Ping Pong Racket and Balls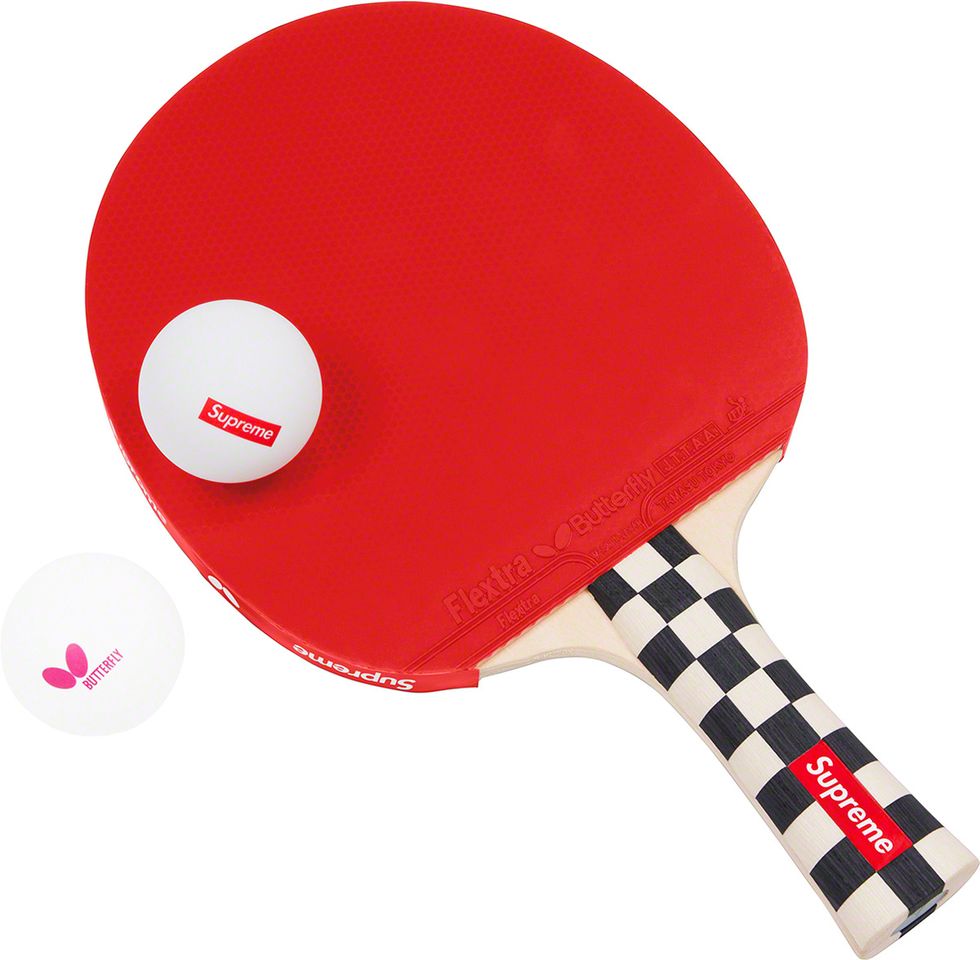 A Supreme ping pong paddle would make a great addition to your growing collection of Supreme sports gear. In fact, you can house it right next to the spring 2018 inflatable kayak. Why get a standard black or green paddle when you can get one that matches checkerboard Vans?
Screwdriver Set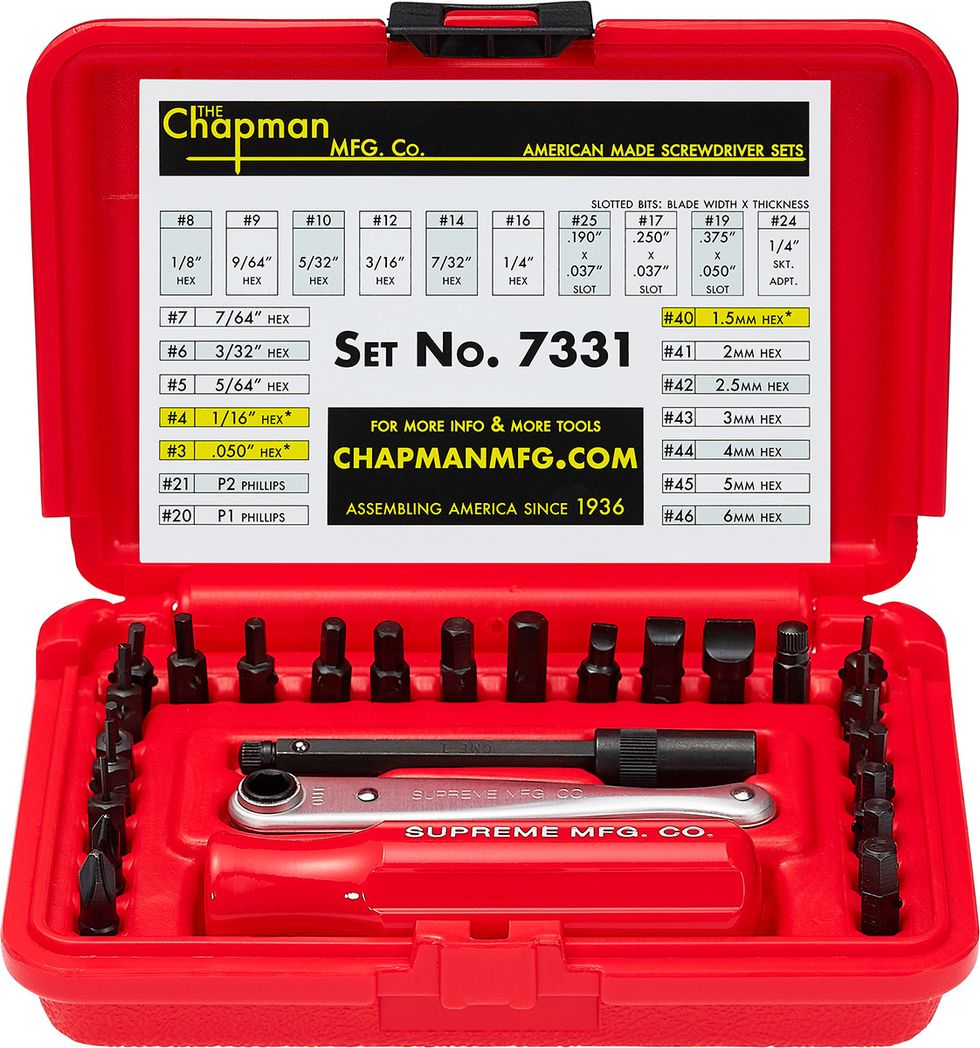 Only the best screwdriver to hang up my skateboards-as-artwork for my first apartment, you feel?
Pyrex Measuring Cup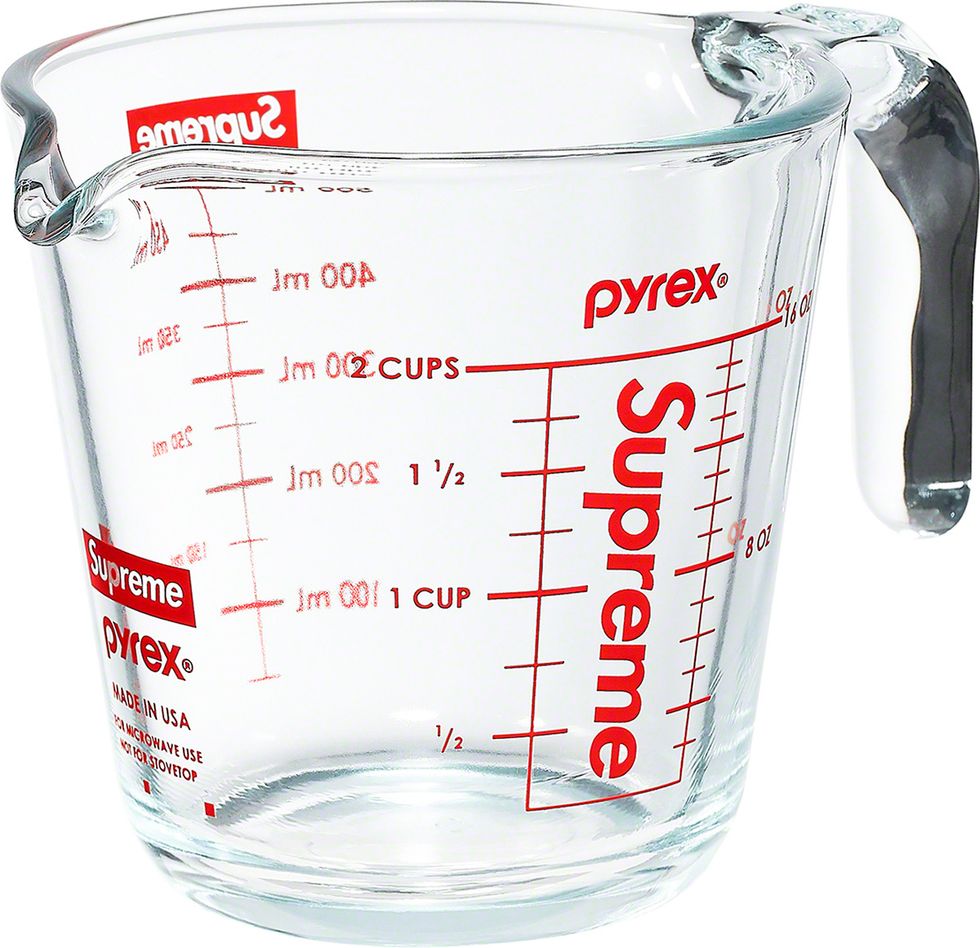 Dare I say... I would actually buy this pyrex cup? Do I need an overpriced Supreme pyrex? No. But do I need it? Yes. Yes I do.
Burner Phone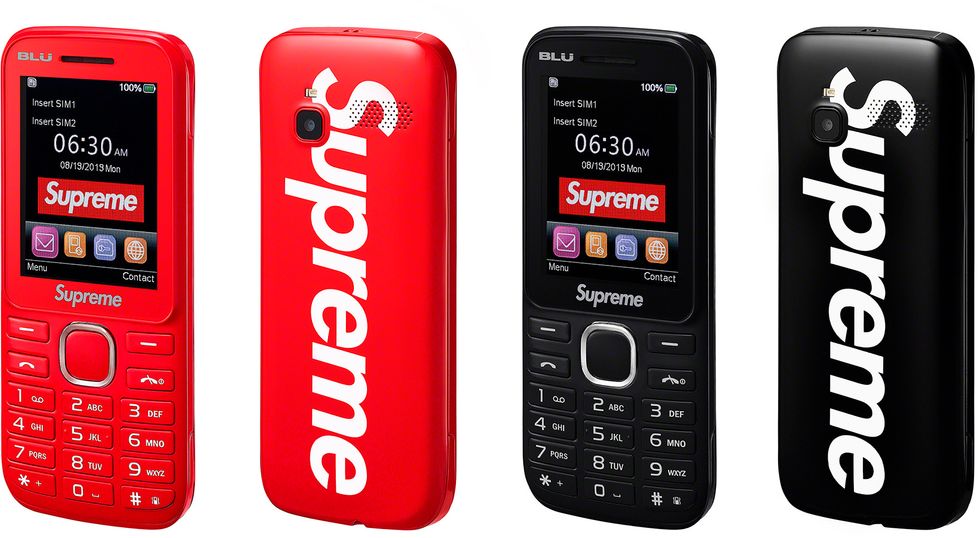 I'm... Where to begin? Is this Supreme's statement against our social media obsessed culture or just a trap phone for shady deals?
Honda Dirt Bike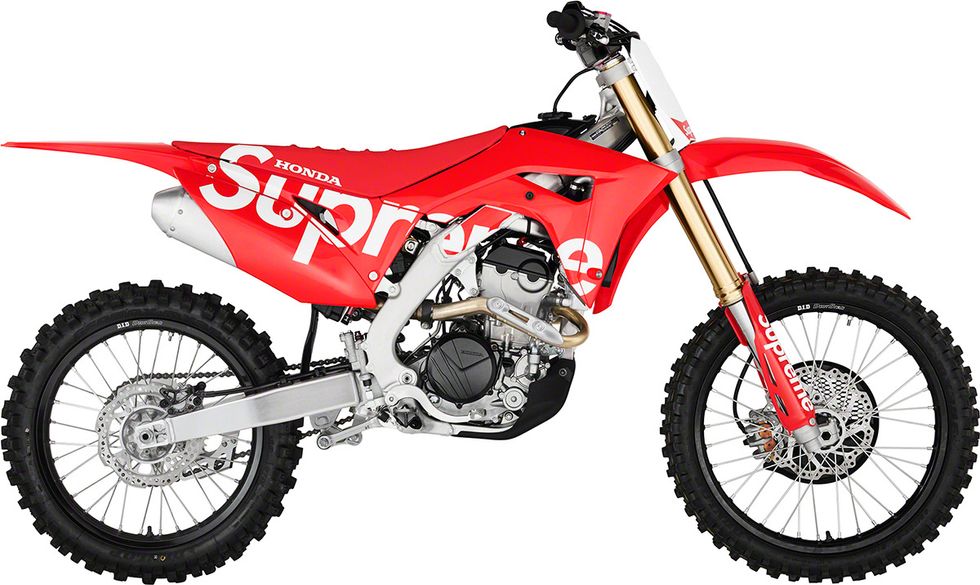 Sign Up For The Morning PAPER