While covering the current shitshow Republican National Convention in Cleveland, Ohio, Super Deluxe has premiered another hilarious edit via Vic Berger, who adds the demented magic to the already demented speech by former NYC mayor Rudy Giuliani.
His impassioned speech on night one of the convention terrified the rational world, for his remarkably progressed descent into conservative fervor/madness.
Berger captures the insanity, with quick cuts/zoom ins on Rudy's teeth-gritting comparisons of Trump to Republican demigod/mass murderer Ronald Reagan, blurting "GREATNESS!!!!!!"
There are, of course, air horns at every turn.
And also this quick homage to a particularly awful/disturbing "gag" video Trump and Rudy made back in 2000, for the "Mayoral Roast" of Giuliani.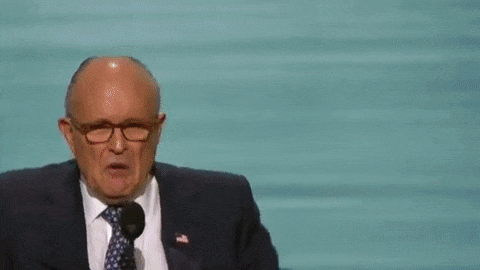 Rudy wore drag and got his breasts groped and motorboated by Trump in a department store.

Cool.
Bless you, Super Deluxe, time and time again.
Watch below.