Super Bowl 50 has come and gone, but its greasy handprint lingers on into this weary Monday morning.
The Denver Broncos' -- led by Peyton Manning -- victory over the Carolina Panthers was not too surprising...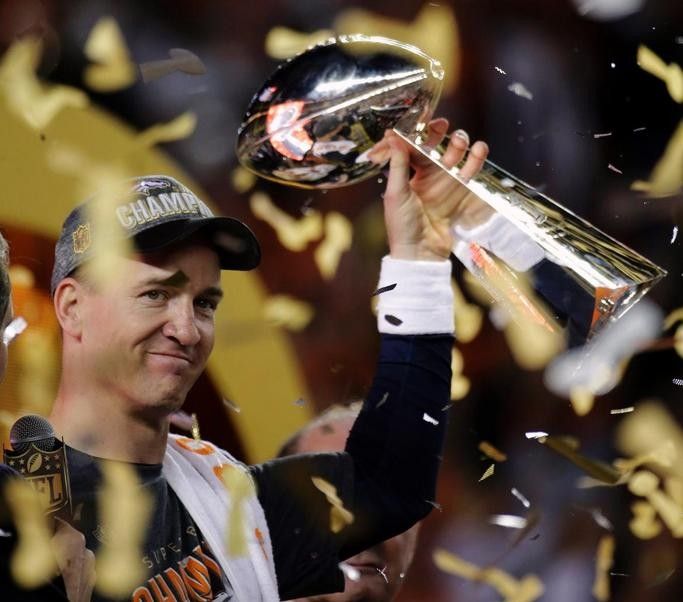 ...with Panthers QB/Dab aficionado Cam Newton getting sacked an impressive and oppressive 7 times.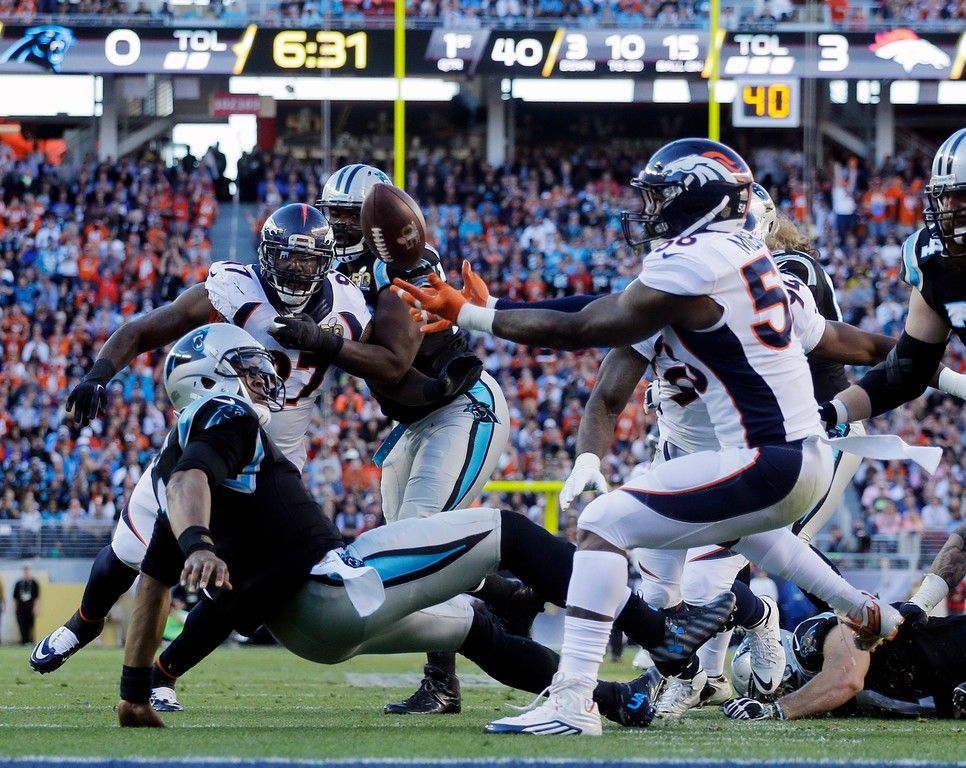 But par the course, it was the pop cultural moments that grabbed the most attention on social media, with performances from Lady GaGa, Coldplay, Bey-Bey, and funky cherub Bruno Mars.
Mixed in with some seriously 25-year-old bro-approved commercials, the night was a tug-of-war in artistic palates.
Let's do a quick recap in the smattering of pop-culture moments.

Lady GaGa's Star Spangled Banner:
Ms. Germanotta continued in her winning streak with a stripped down rendition of our nation's anthem, that was elegant, vulnerable, and soaring.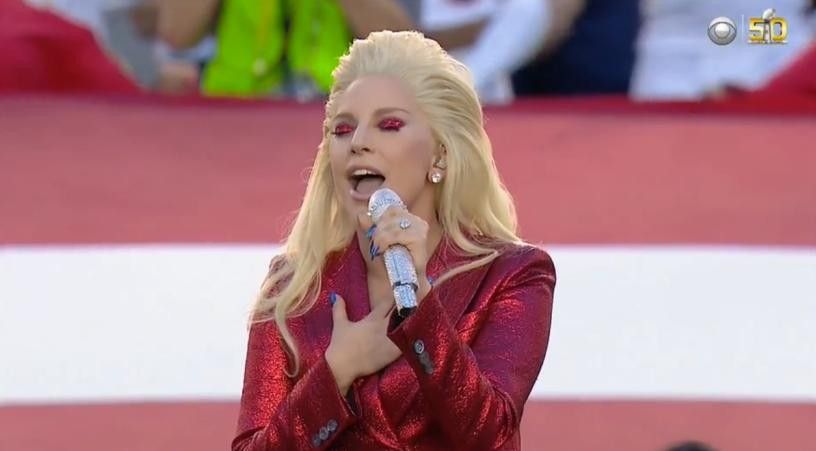 Decked out in a red Gucci pantsuit and Liberace hair quaff, the ACADEMY AWARD-NOMINEE did the damn thing, showcasing that she truly possesses one of the best pipes...of all time.
Many called it the best version since the late Whitney Houston's performance at the 1991 Super Bowl.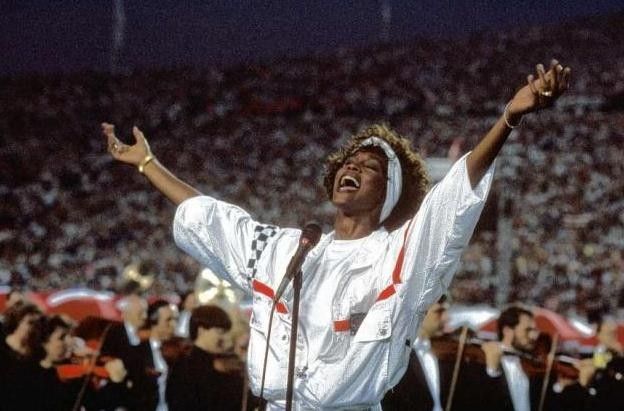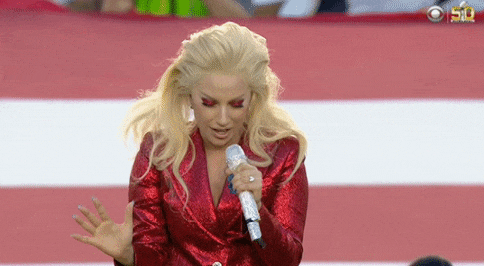 YAS GAGA. SO MANY TEARS!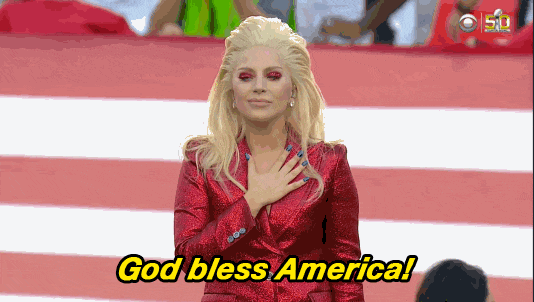 The pop prophet spent the rest of the night dancing in the stands, including this glorious (somewhat shady) captured moment, where she was seen getting her life as Madonna's Express Yourself played before the Halftime Show.
Lady Gaga dancing to Madonna "Express Yourself" at the #SB50
Now mend fences #RebelHearts and #LittleMonsters 🎉🎊pic.twitter.com/RVaRRtL2FB
— THE MUSIC TEA (@MusicFactsTea) February 8, 2016
Iif you'll remember, Madge claimed GaGa's "Born This Way" was a "reductive" ripoff of her 1988 classic--perhaps a little dig? Maybe! But actually, who cares.
It was Gaga's night.

LG's next big move will be a David Bowie tribute at the Grammys next week.

IBS Medication Ad:
While the roster of ads featured last night were a mix of sentimental, super-bro, and just plain creepy (I see you, "Super Bowl Babies") the true nightmare of the evening was a commercial for Xifaxan, featuring their recently minted mascot, an pink, anthropomorphic lower intestine.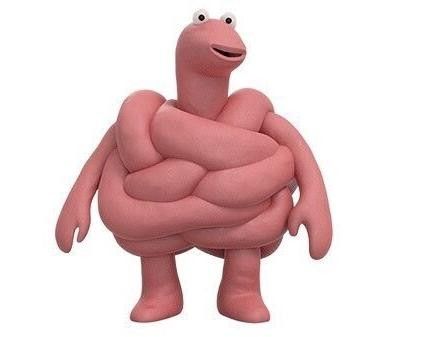 :/
The ad featured the tube-laden creature suddenly overcome with a catastrophic bowel movement at a sporting event, and rushing to find the nearest bathroom to purge itself.

'DIARRHEA' was the integral word.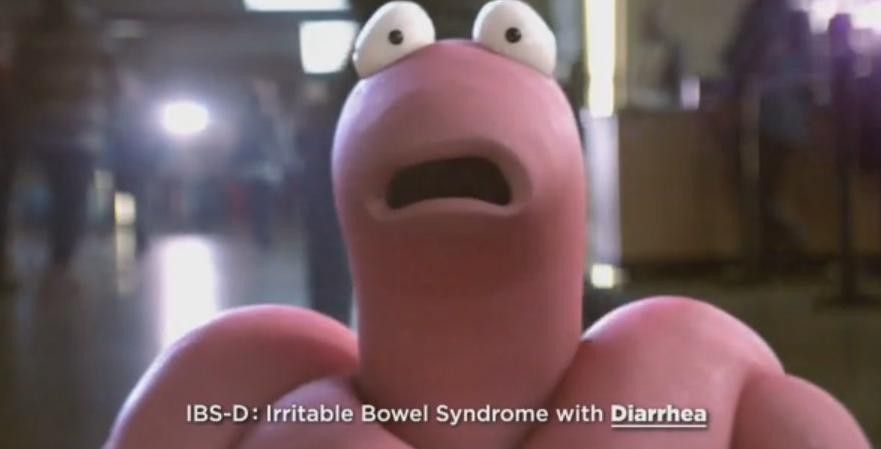 See you in Hell.

CLETE BLAKEMAN, the "Hot Ref":
While the night was adorned with celebrities and star athletes abound, the real star was the game's referee, Clete Blakeman.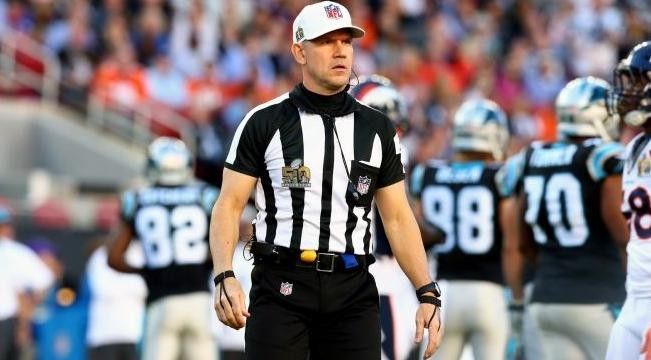 Literally, his name was CLETE.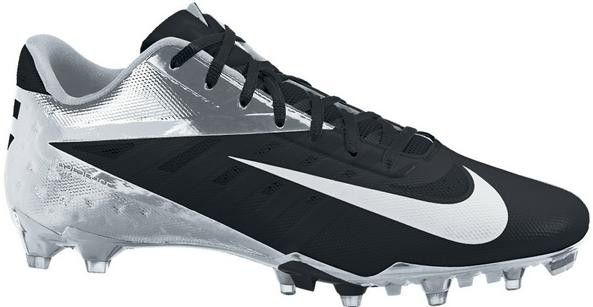 Blakeman, a former legendary college 'baller, is one of the NFL's top officials, and stole the show with his hot, shaved-head, and jacked-up arms.
Naturally, the Internet (including myself) took notice.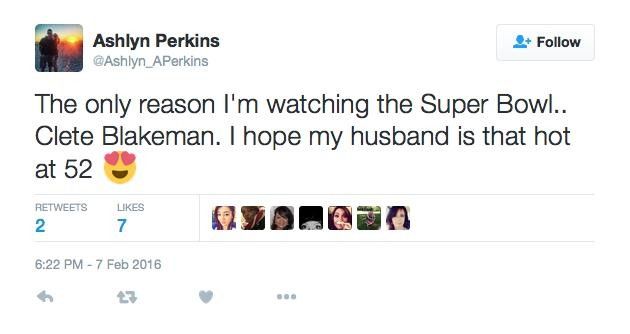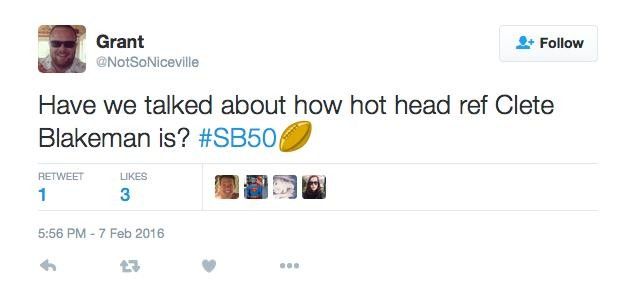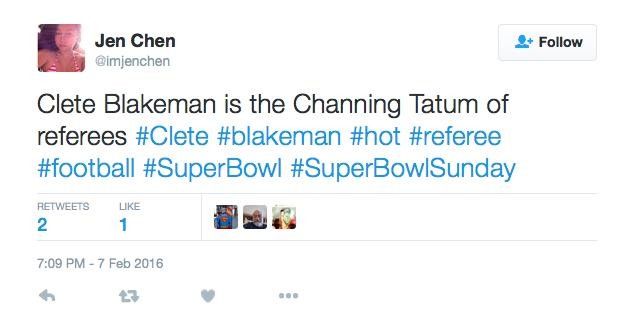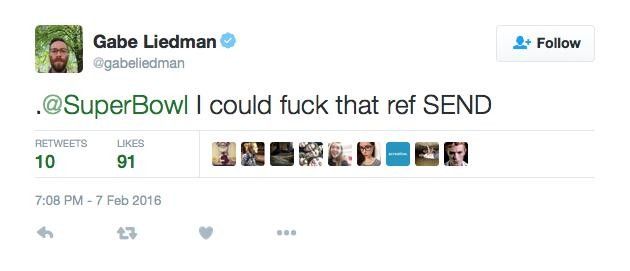 THE HALFTIME SHOW:

The hallowed Pepsi-sponsored performance featured Beyonce and Bruno Mars, with Coldplay as backup.
Sorry!
Coldplay was the headlining act, with support from Queen B, fresh off her explosive new single FORMATION (which she performed), and the always electric Bruno Mars.
The British alt-rock band did their characteristic, whimsy thing, full of lots of bouncing, confetti, and terrified-looking school children furiously playing electric violins.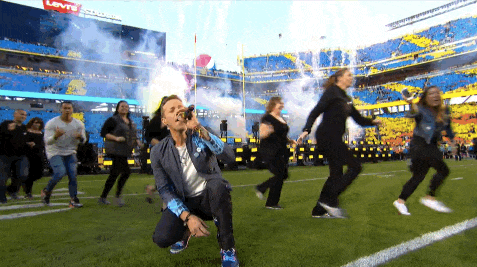 But soon enough, Bruno, followed Bey, took the field with divine trumpets blazing.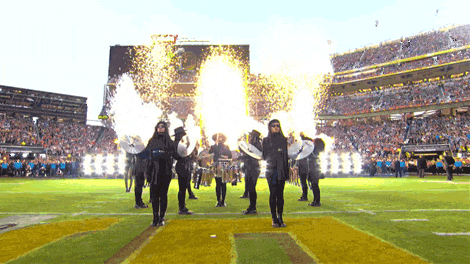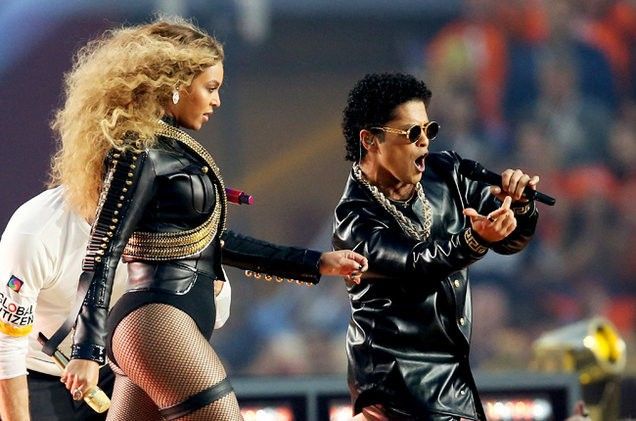 Bey, in tow with an army of chic dancers (wearing outfits in homage to the Black Panther movement of the 60s and 70s), absolutely slayed, alongside Mars.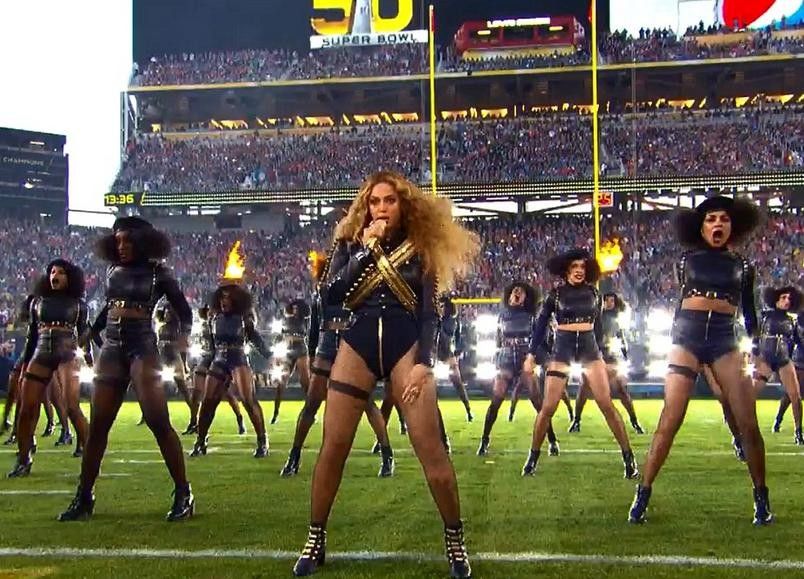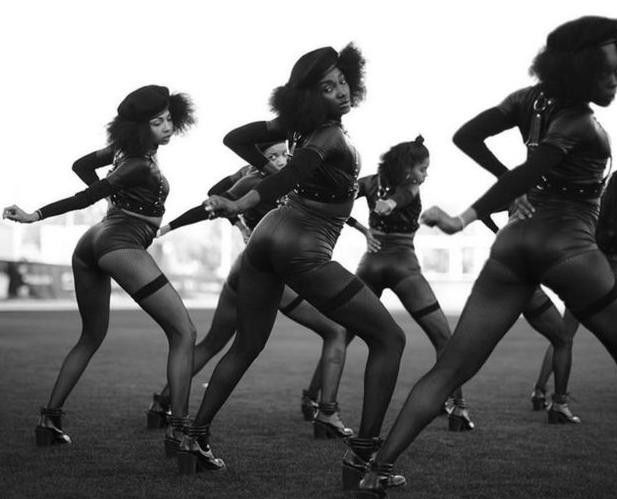 WHO ELSE CAN DO THAT IN HEELS ON GRASS? No one.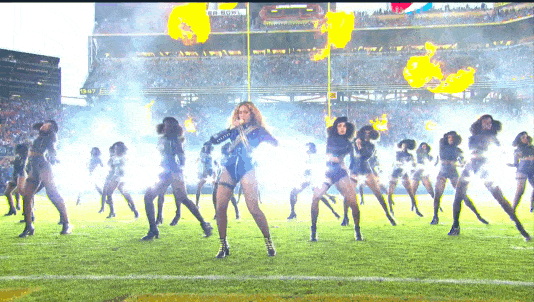 Chris Martin sort of poked in and out, as if to say, "Hey! Still here!" but the show truly belonged to the two Bs; somewhat unclear why this duo didn't just do the whole thing themselves.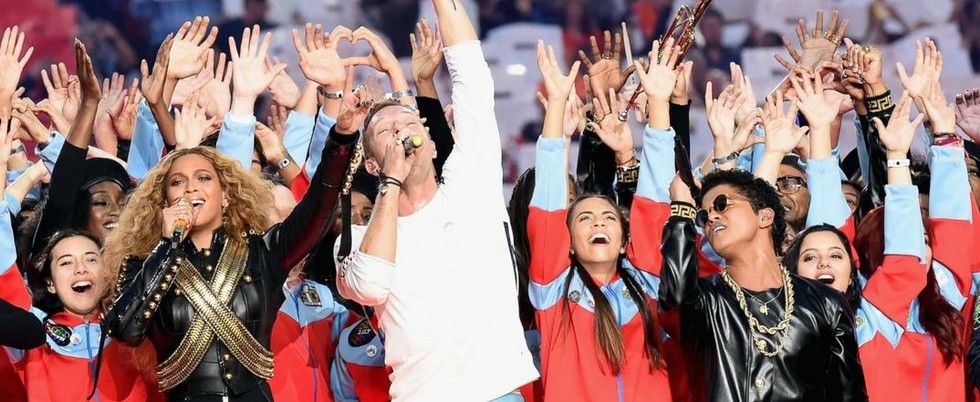 No one can deny the goosebumps from the finale -- a three-vocal rendition of Coldplay's seminal tear-jerker 'FIX YOU,' which featured a montage of former halftime performances, including Michael Jackson.
NOTICEABLY ABSENT? His sister, Janet, whose boob-gate, wrought by Justin Timberlake, was perhaps the biggest scandal in Super Bowl halftime history.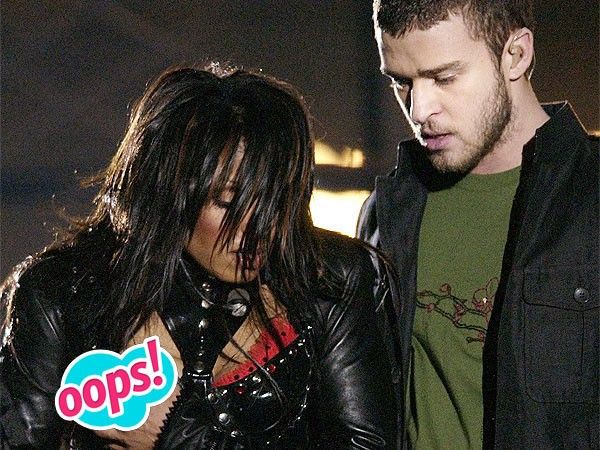 JUSTICE FOR JANET!