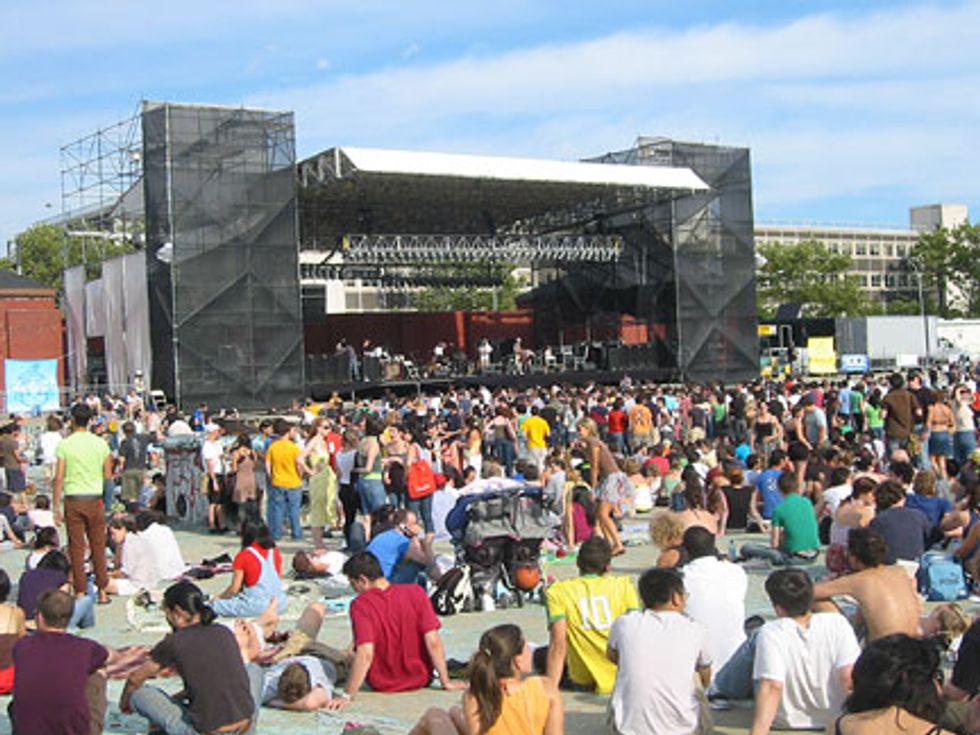 This years picks for Summerstage, River To River Festival and Celebrate! Brooklyn were looking a little thin last time I checked. The most promising shows I noted were Animal Collective at the South Street Seaport on June 1st (a free show!) and The Decemberists and Grizzly Bear at Central Park's Summerstage July 17th. Another promising one includes Battery Park's annual July 4th free show, this year featuring The New Pornographers. And for those of you wondering about the Siren Music Festival (slated for July 21st), the lineup hasn't been announced yet. Everyone keep their shirts on.
These can barely touch the epic-ness that was last year's New York summer show bonanza, so I was delighted when JellyNYC finally announced the McCarren Park Pool Parties free show lineup. This year's lineup will include Blonde Redhead, Ted Leo/Rx, The Thermals, Ghostland Obervatory, Octopus Project, Man Man, Illinois, I'm From Barcelona, Dengue Fever, THE RUB DJs and more to come. YAY!
Another exciting venue this year is Spiegeltent. The famous cabaret/salon tent will be making its second summer appearance downtown at the Fulton Fish Market with several unique shows and performances. Some exciting ones include the Shout Out Louds, DeVotchka (who played last year as well), Lady Sovereign, Badly Drawn Boy, Jose Gonzalez and O'Death -- Oh my!
So there you have it! The summer is finally starting to look up -- no thanks to you, Summerstage and Celebrate! Brooklyn...