We love a Swede as much as the next, but we were downright taken with this Swedish band Suburban Kids with Biblical Names (SKWBN) who are signed to Labrador Records. We attribute our "taken-ness" to several things.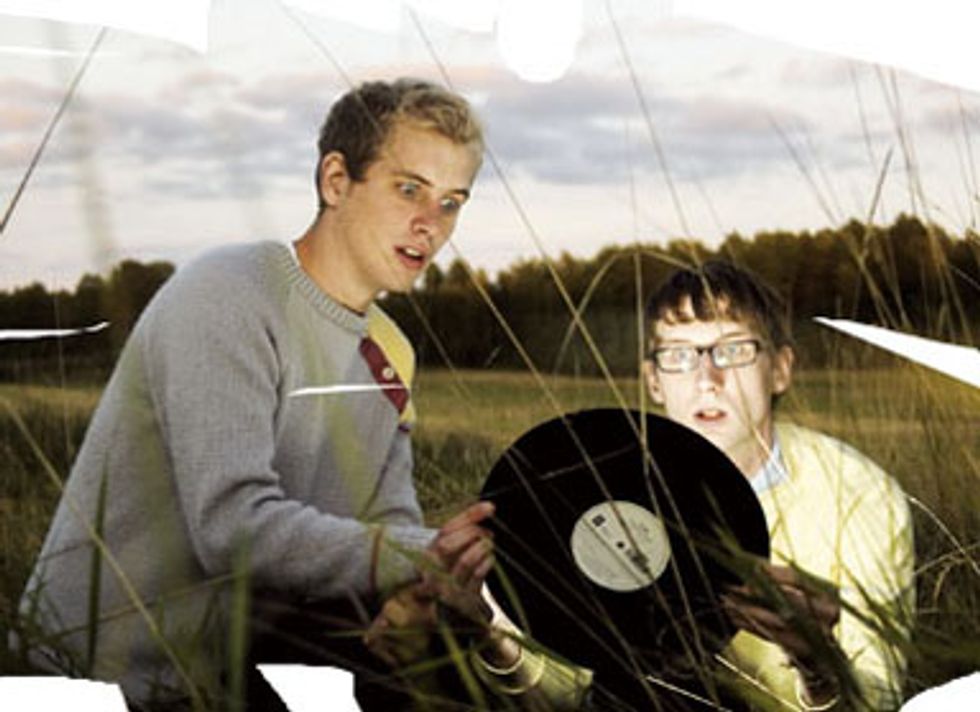 Thing the first: The name is taken from one of our most favorite Silver Jews songs, "People." Reason #2: They sound like what Silver Jews frontman David Berman and Magnetic Fields-ster Stephin Merritt probably sounded like when they were in their early 20s and we like how those guys sound. A little bit of derivative never hurt anyone. They have even been referred to as "The Swedish Magnetic Fields." Reason #3:  They have a song called "Noodles." If anyone  out there knows us even a little bit well, they know that we have a "thing" for all things noodle-related. The chorus to this adorable song goes like this: "Noodles are the smell of denial, you will never grow up." Curious! Not only do SKWBN sing  about noodles but they are noodles. Food for thought, for real.

Here is a very sweet music video for their song "Rent a Wreck"directed by Korven.