Last-minute shopping got you down? Need a dose of comfort and nostalgia to temporarily stave off 2016 Despair™ or a break from a tense family scene? Look no further than these choice Christmas episodes from your favorite '90s sitcoms, which are available to stream from behind any locked door of your choosing. Let the hair cuts and the laugh tracks soothe your soul, and emerge refreshed.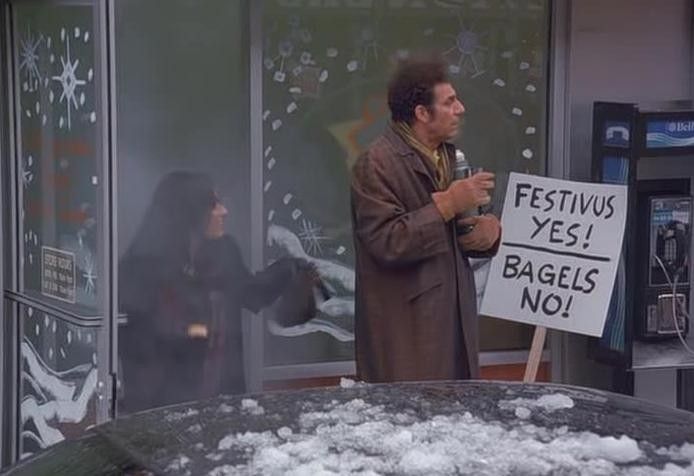 Seinfeld / The Strike (Hulu)

The episode that gave us Festivus, the alternative holiday invented by George's dad in protest of the commercialization of Christmas. Festivus traditions include the display of an unadorned metal pole, "The Airing of Grievances," and "Feats of Strength."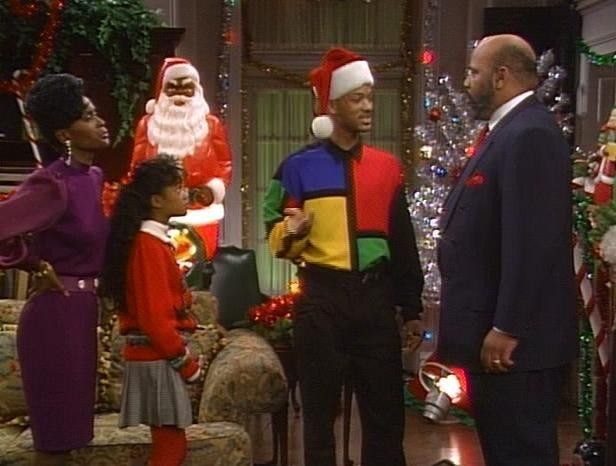 Fresh Prince Of Bel Air / Deck The Halls (Amazon)

In "Deck the Halls," Will finds out that Ashley has never had a real Christmas with the family, so he goes out of his way to deck out the mansion like his mother did in Philly. It's a nice "true meaning of Christmas" episode, and Carlton dancing to "Jingle Bell Rock" is... important.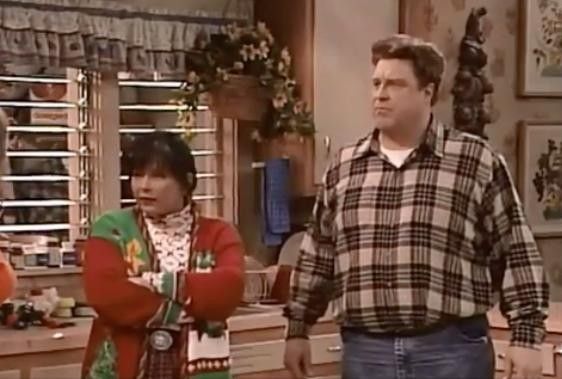 Roseanne / White Trash Christmas (Amazon)
"White Trash Christmas" represents everything that is great about Roseanne, which is low key the best sitcom of the '90s. In this cuh-lassic ep, Roseanne and family go all out with gaudy Christmas decorations as a reaction to a letter from the Neighborhood Association prohibiting tacky decorations. Alsoooo, in the B-plot Becky gives her college money to her husband mark and starts working in a Hooters-esque restaurant called Bunz. Viva Roseanne!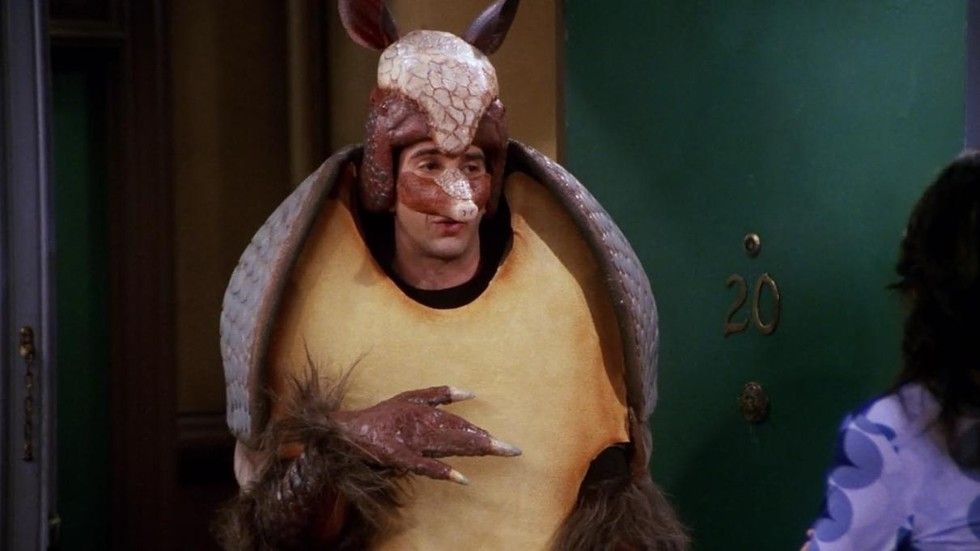 Friends / The One With The Holiday Armadillo (Netflix)
Technically, this is from the year 2000, but what are you, the time police? Phoebe has arbitrary strands beads in her hair, and Monica got a razor cut shag, it's a transitional period. Anyhow, in this V.S.C.E., Ross tries to teach his son Ben about Jewish heritage, but Ben just loves Santa too hard. Ross goes to a costume shop for a Santa suit, but all they have left is an armadillo costume and so Ross tries to make the holiday armadillo enough of a thing to teach Ben about Chanukah. Of course, hijinks ensue but duh, there's a heartwarming ending. Also, Monica has a Santa fetish (of course she does).