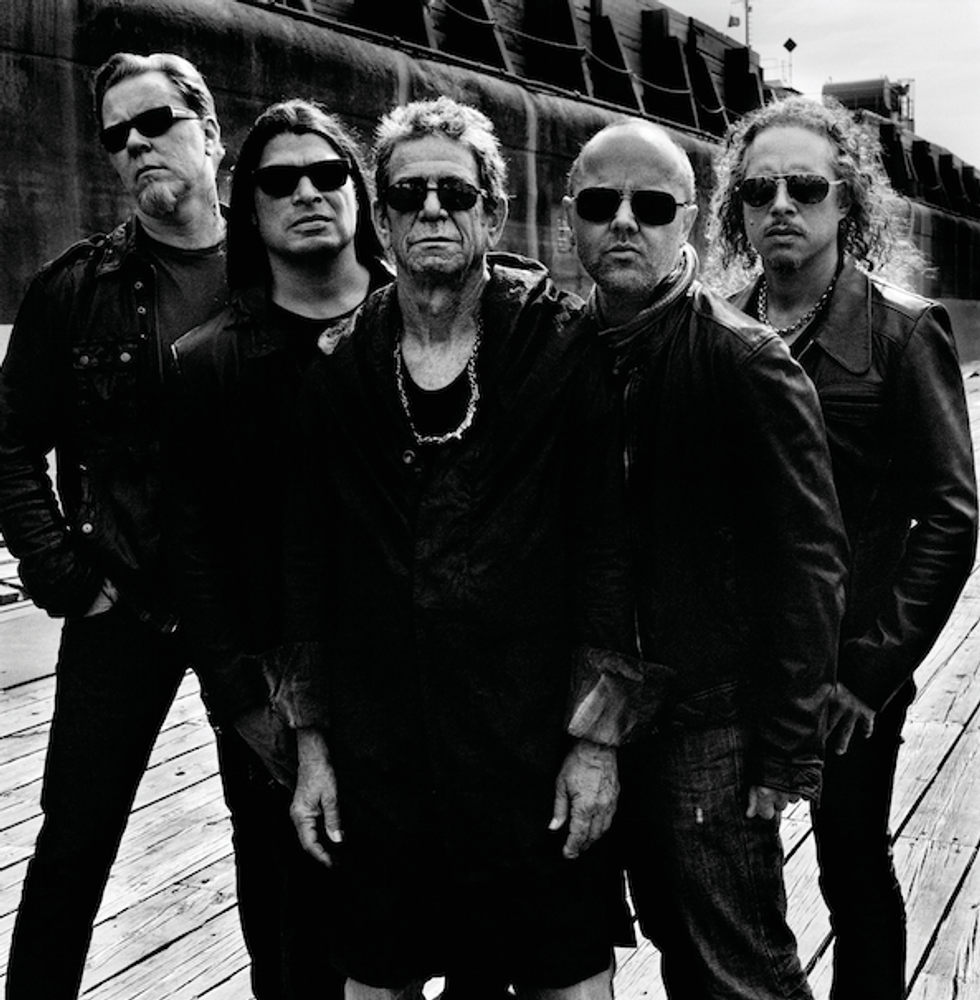 Lou Reed and Metallica recently teamed up to record
Lulu
, a batch of songs inspired by German playwright Frank Wedekind's character of the same name. The "Loutallica" partnership enters the pantheon of bizarre music collaborations, from Bing Crosby and David Bowie crooning Christmas tunes in 1977 to Eminem and Elton John sharing the stage at the Grammys in 2001.
Here we ask some of our favorite artists what unlikely collaborations they'd like to see in the future.
Lizzi Bougatsos of Gang Gang Dance:
"I would love to see Nicki Minaj and Lil' Kim collaborate to squash this competitive hatred among women, and bring a message of unity and peace, as opposed to unnecessary fame conquests, to gain notoriety."
Taraka Larson of Prince Rama:
"Charles Manson and Burzum should collaborate on the ultimate jailhouse rock album. Both have jail sentences and both have continued to produce music while imprisoned, so it would only make sense for them both to join forces."
Dom of Dom:
"Lil B and King Tuff would be a freak funk of a collab. It would be the most awesome thing for a kid two decades from now to discover."
Daniel Edinberg of the Stepkids:
"Hermeto Pascoal and Jonti. Pascoal is possibly the best live musician and Jonti is an unbelievably talented electronic producer. The combination would set a new bar for where music can go."
Elizabeth Harper of Class Actress:
"Prince and Shuggie Otis. They're both killer guitarists and could have a shred-off."