Welcome to Guys, Guys, Guys month on Papermag.com -- an online companion to our Girls, Girls, Girls issue on stands now. Join us in the coming days as we reflect on the many facets of modern masculinity, queer culture, the subversion of traditional male norms and what it truly means to be a dude in 2016.
The 'girl crush' -- while important -- has been explored to the tee; it's time for a fresh chapter.
While wrapping our Guys, Guys, Guys month, we figured we'd switch the roles, and ask some of our favorite male musicians, comedians and writers which dudes they found themselves drawn to many moons ago, out of admiration, sexually, or both!
Unsurprisingly, the answers we got back were as varied as the gentlemen we talked to. Mainly because the definition of "crush" is vast and relative -- there's no one way to correctly answer the question.
And not just because I can't believe not one guy said Leonardo DiCaprio.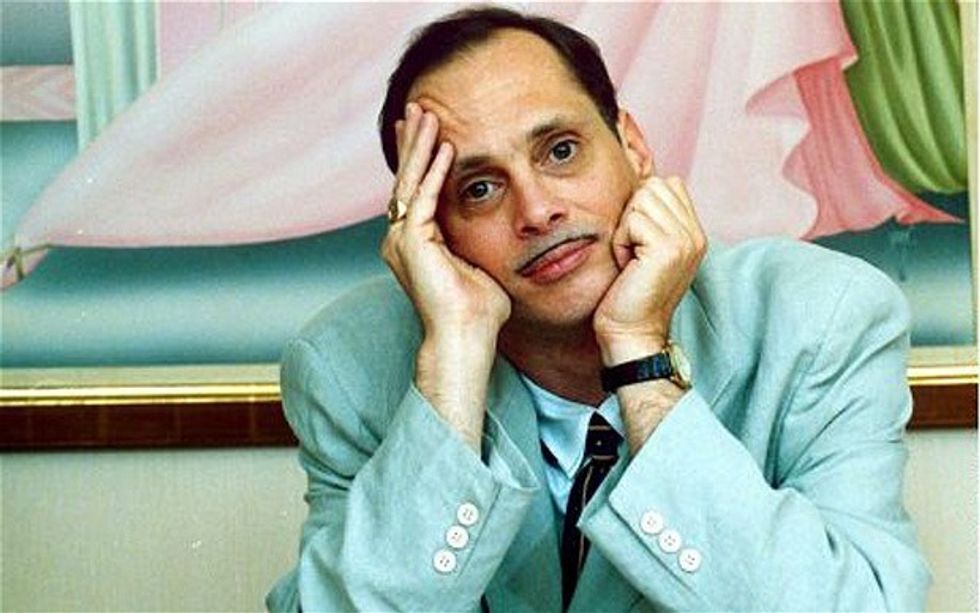 Definitely John Waters, and it continues to this day. I first saw Pink Flamingos when I was seven or eight years old, and it had a major impact on me. I wasn't phased by a giant drag queen eating dog shit or two hippies fucking a chicken to death. What John Waters represented to me was that anything was possible. That maybe one day I could make an insane movie with my friends. If what John Waters was doing was okay, I would be okay too.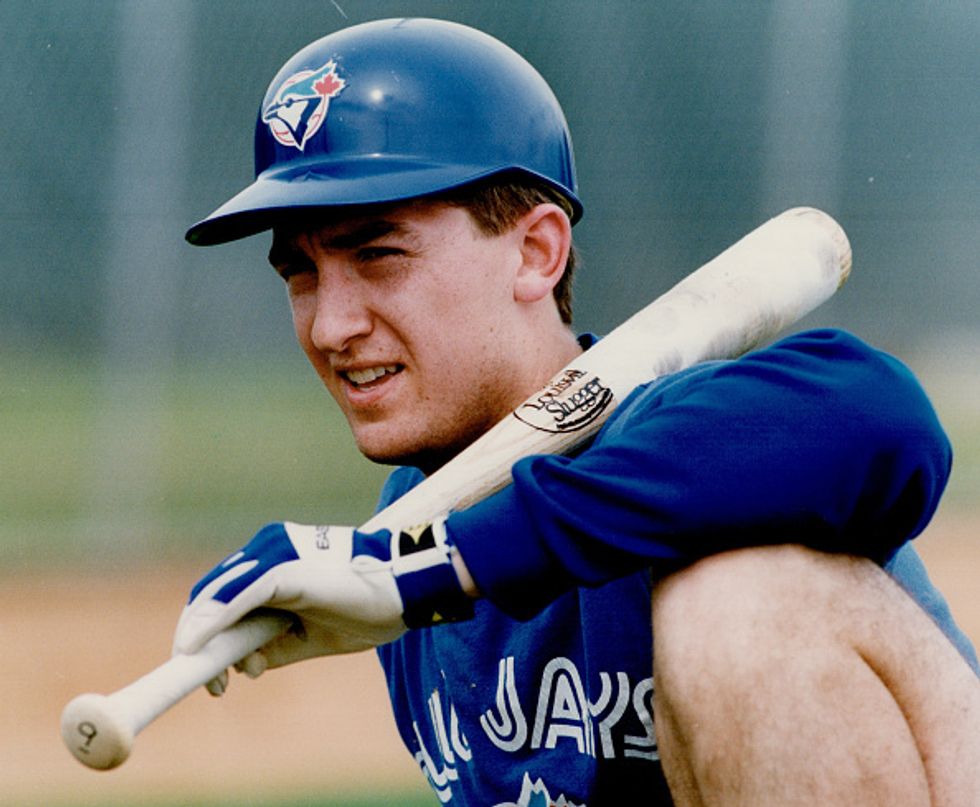 When I think back about my first dude crush, there is one thing that looms large: baseball. If you grow up playing, watching, and loving sports, it's likely that your first dude crush is probably a professional athlete in the sport you played the most. In my case, that dude was absolutely John Olerud. Smooth swing, plus-defender, more walks than strikeouts, and an OPS of 1.072 when he won the batting title for the 1993 World Series Champion Toronto Blue Jays. Granted, as a kid, I mostly liked him 'cause he wore an awesome helmet as a result of a brain aneurysm. But it's obvious that my taste in man-crushes then was consistent with my Moneyball-esque love of baseball statistics now. Nice going, Little Steven.
Honorable mention to Questlove, my current man-crush. I'll never forget you, BB.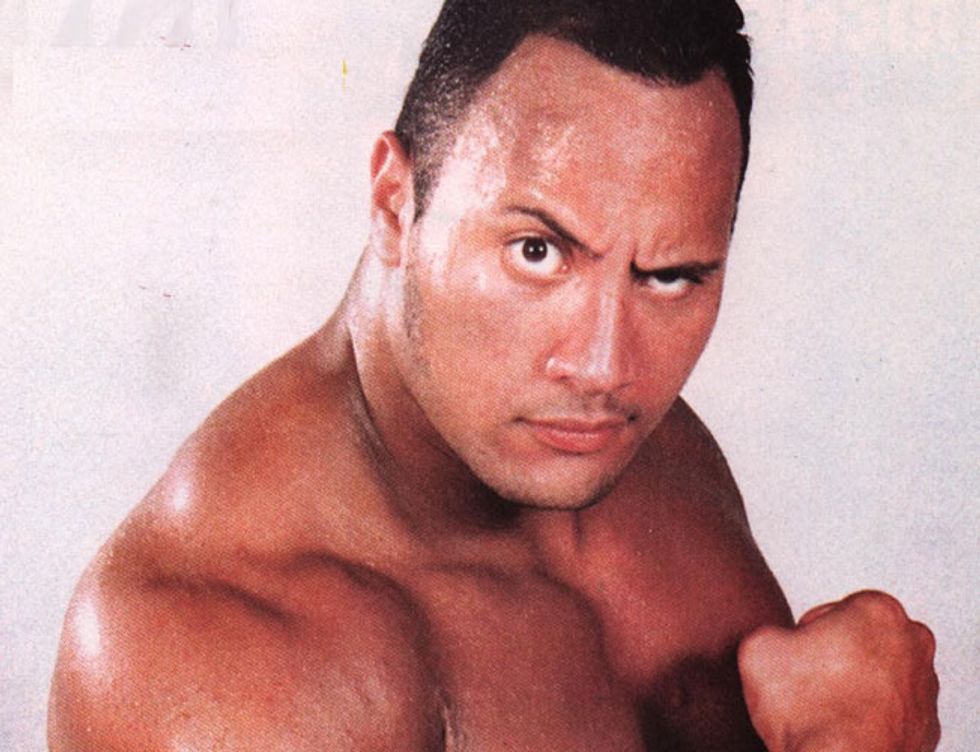 I love Dwayne 'The Rock' Johnson. This isn't my first man crush, but it's the one that comes to mind right now. Look at how huge he is, look at his muscles. Imagine being held by a giant like that. Look at his teeth, his smile, mmm. Also he is very tanned and maybe has a huge penis? Perhaps not though because he is also pretty juiced. Will I ever know the size for sure? Only the future holds that answer.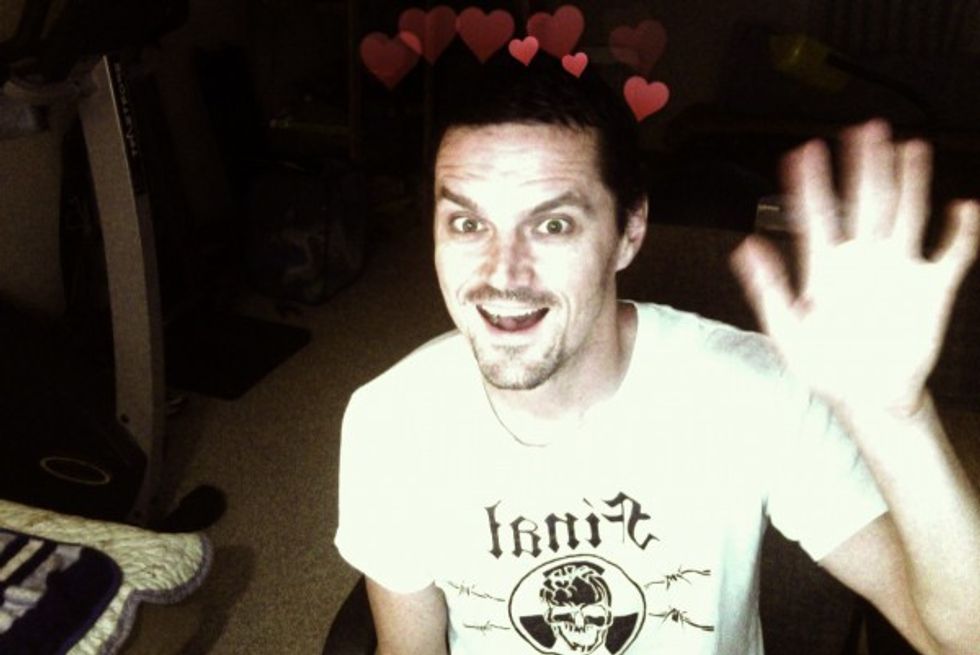 Chris Hannah, from Propagandhi. Like many punkers my age, Chris was the gateway to all sorts of ideas and concepts that shook my privilege white male heteronormative world to its core. At a time when the punk experience was dominated by a bro-y skate culture, he was the voice of subversion from within. A beautiful person inside and out to this day. I still crush on him.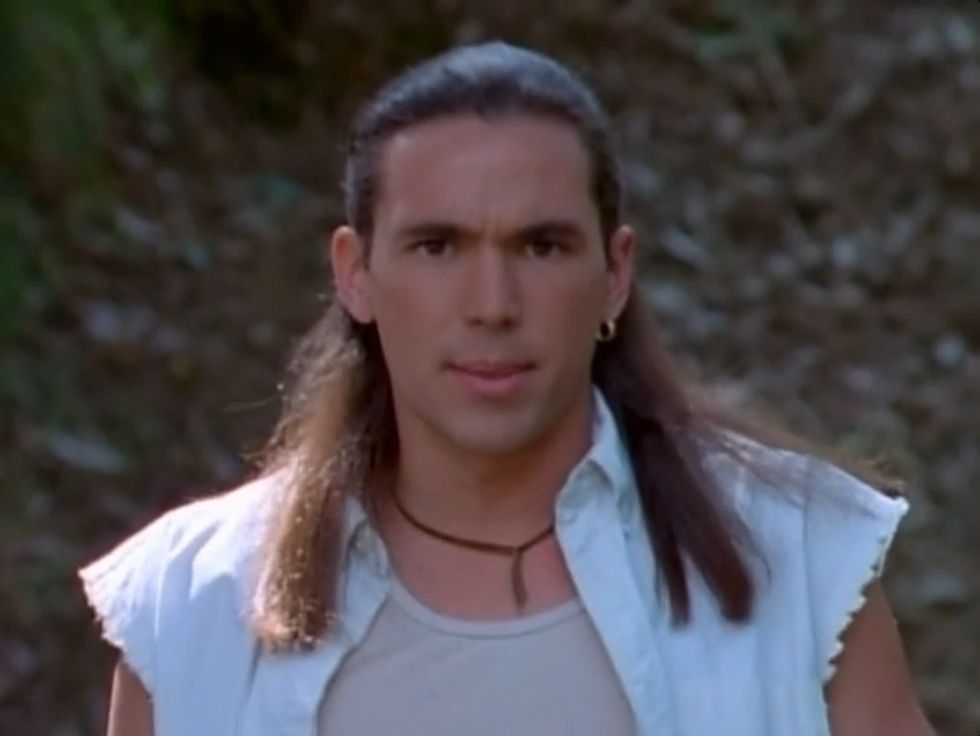 My very first guy crush was actor Jason David Frank in the early '90s. He portrayed Tommy Oliver who is considered to be the greatest ranger in the Power Rangers franchise. Oliver played various Rangers, but my personal fave was his alluring White Ranger moment. I don't know, it was just something about his long dark hair and spray tan that really got me going.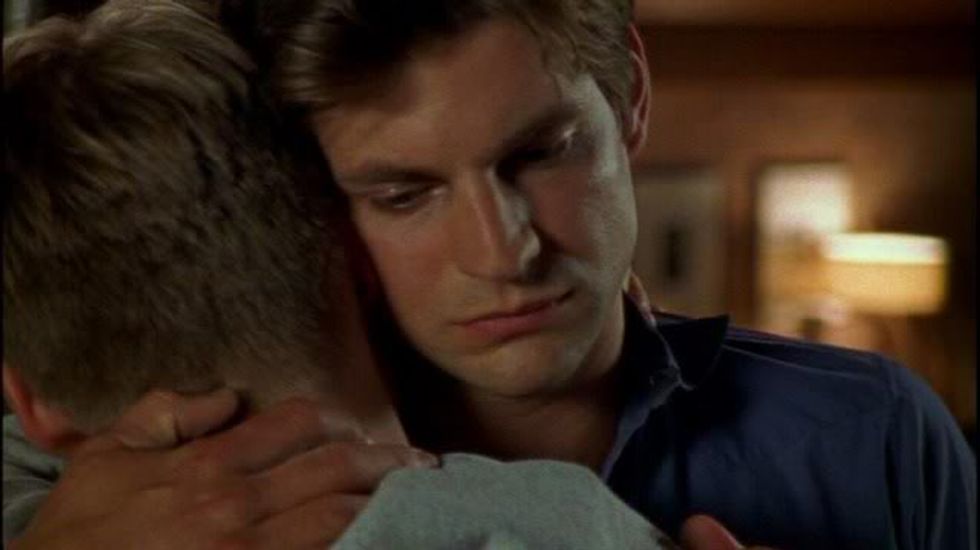 Brian from Queer As Folk. LOL. I was going through the same situation at the time, chasing someone who had a crazy way of showing their love for me. Everyone wanted him like Brian!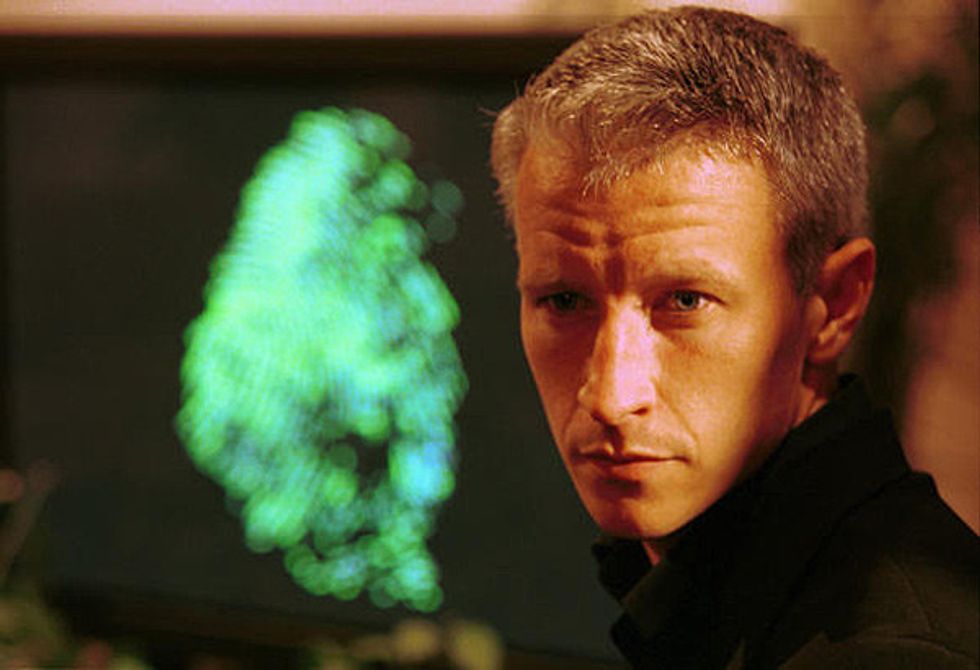 I was closeted to myself until I came out in a Dixie Carter-like huff at age 17, but I remember this: ABC had a reality show called The Mole, and a cute, austere host named Anderson Cooper. I remember hoping we could be adorable together. Today, I still want us to be adorable together, but also rabidly carnal. Turn, turn, turn.

Jay Boogie (Rapper)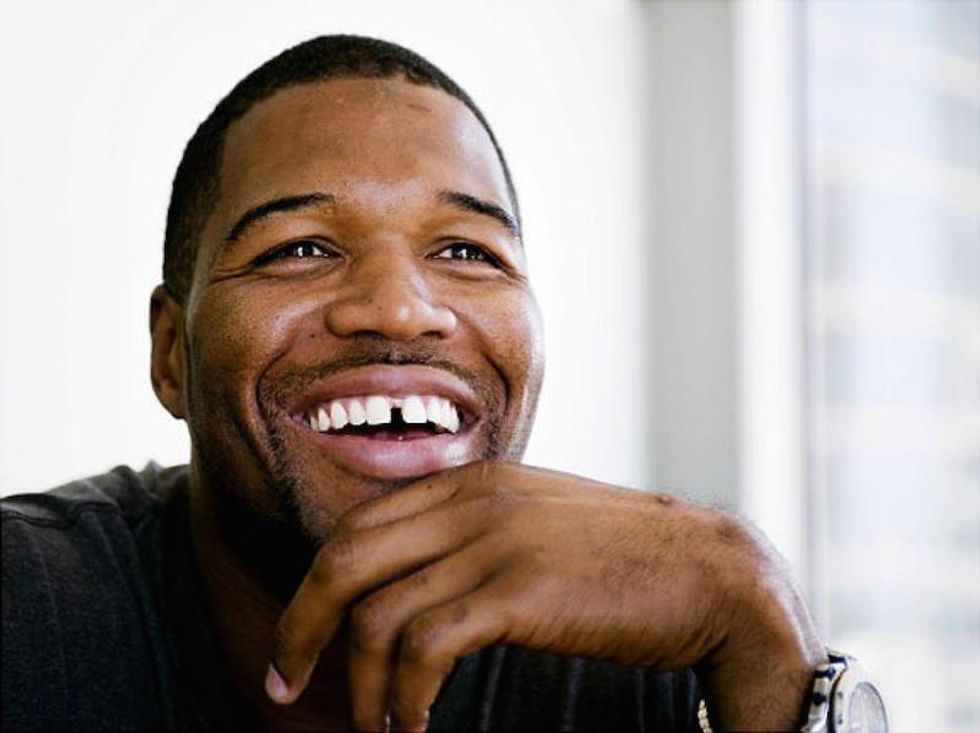 My nephew. He's four months old, and I can't keep my eyes off him. Now to be lusty, I've always crushed on Michael Strahan, from Live! With Kelly & Michael; I love the quirky 'lil gap in his teeth. I'm just really eager to rub his big 'ol head and kiss his forehead. I love a gentle giant. Not to be promiscuous, but I'm also crushing on this kid from L.A., but it's weird I'm working on business with his ex. His smile and laugh are adorable with a gorgeous body.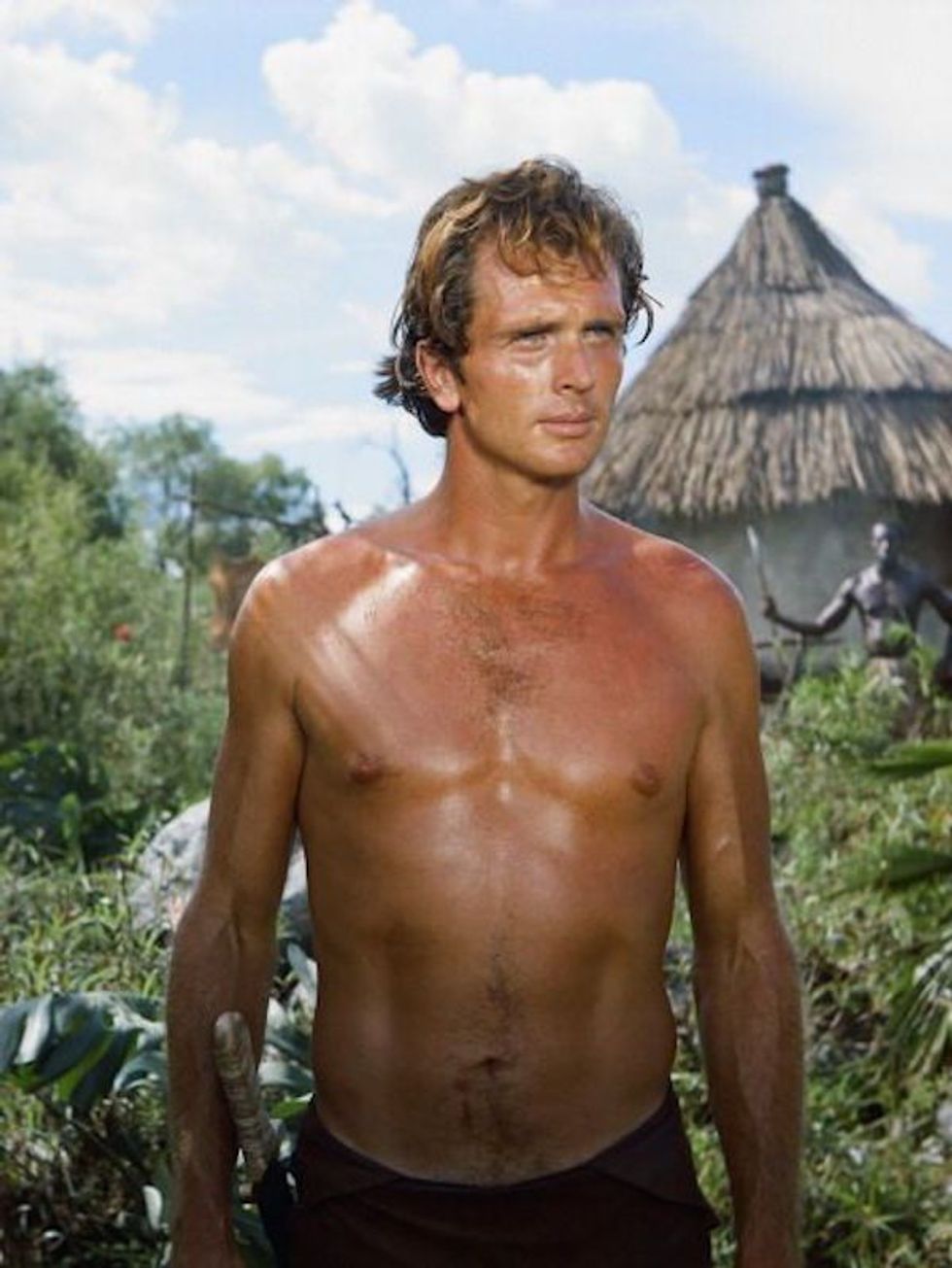 Way back in the 1960s, the lithe and appealing Ron Ely would parade around the jungle in skivvies as TV's torrid Tarzan. I was desperate to swing on his vine.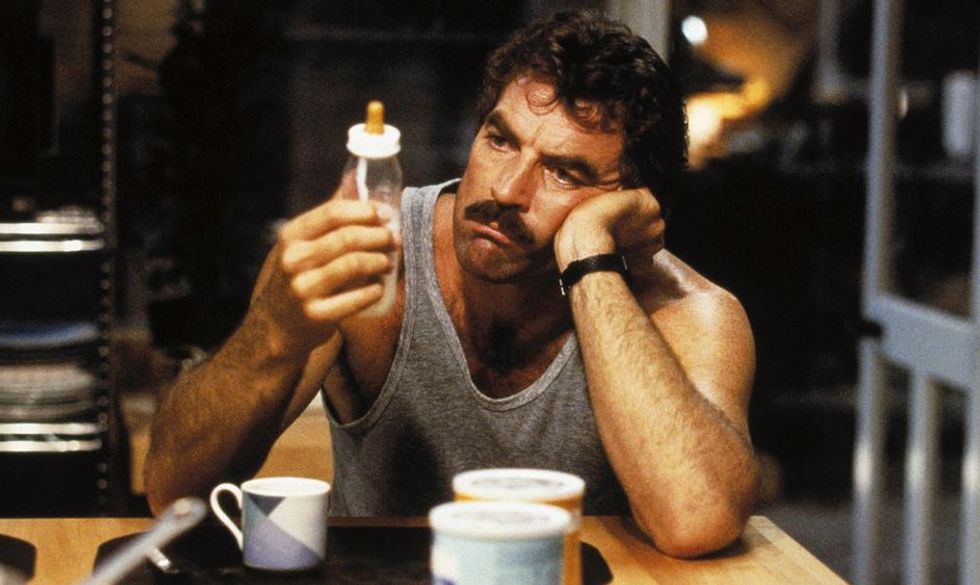 I really didn't want it to be, but my first guy crush was Tom Selleck in Three Men and a Baby. He was always so sweaty and in tiny tank tops and running shorts, yet somehow always looking like a dude straight out of a Tom of Finland drawing. Between his chest and the wallpaper in that movie, I didn't know WHAT the fuck was happening to me, and I will go on the record as NOT liking mustaches! Extreme crush-relapse on him when he showed up as Monica's DILF boyfriend on Friends. 'WOOF, lol!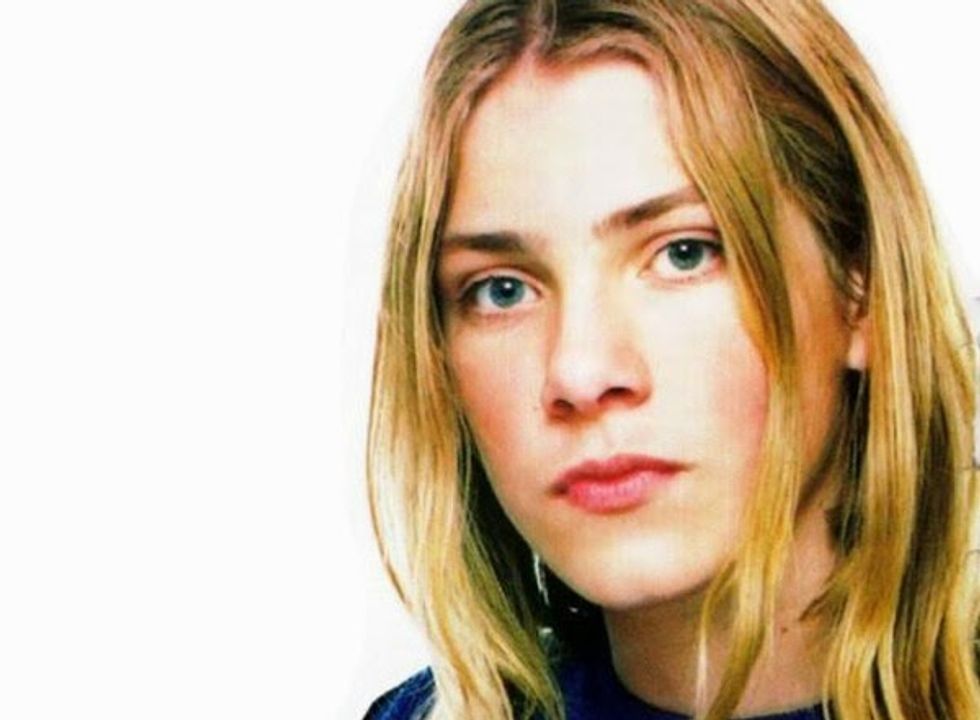 When first prompted with this question, my instinct was to say Taylor Hanson, because he, blond teen song-angel of 1997/1998, was the first crush I really knew for sure was a crush. By then, at 14, it was mostly undeniable what was going on in my head, heart, crotch, etc. But was he really my first crush? No, I don't think so.
Hindsight -- and therapy -- have helped me reason that my intense, oddly-dramatic-for-11-year-old bond with my fifth and sixth grade best friend was probably about more than friendship. Why else would I have freaked out the way I did when he started "dating" a girl in sixth grade? Things got a little messy, but we figured it out by the end of the year and were best friends again. Then we went to different schools, and I never saw him again. Ah well. Miss you, Rob.

You May Also Like