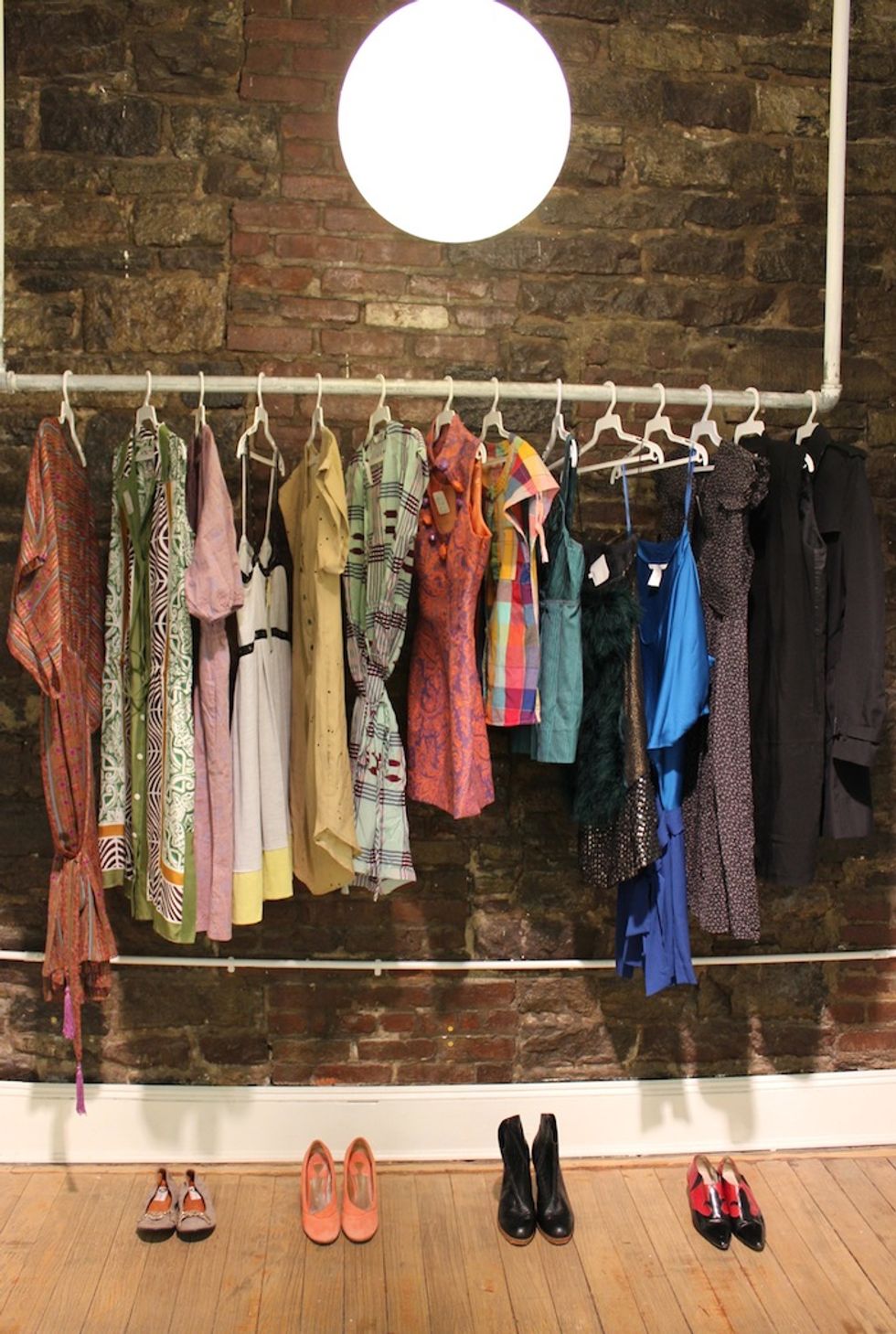 A shot of some of the items up for sale
We've been putting off spring cleaning for weeks and now it looks like there's a pretty good reason not to wait another day:
Steven Alan
and online fashion resale site
Material Wrld
are hosting a designer clothing swap this Sunday, April 28th at the Steven Alan showroom (87 Franklin St., off Church). Billed as the "first retailer-hosted clothing swap party," the event sounds like a chic-er version of the swaps you might have with your old college friends but with awesome vintage and designer duds instead of your old sparkly "going out" tops from Forever 21 and five-year-old bodycon dresses from American Apparel.
Although RSVP'd guests were initially able to sell items, the inventory is now closed and additional attendees will only be able to shop. But fear not! You should still clean out your closet anyway to make room for pieces by Chanel, Isabel Marant, Dolce & Gabbana, Rachel Comey and more. Material Wrld has been managing the clothing drop-offs and will determine prices ahead of the event. The party goes from 10am-6pm and will have a DJ, free beer and the Mike n Willie's taco truck parked right outside.
To RSVP, click
HERE
.