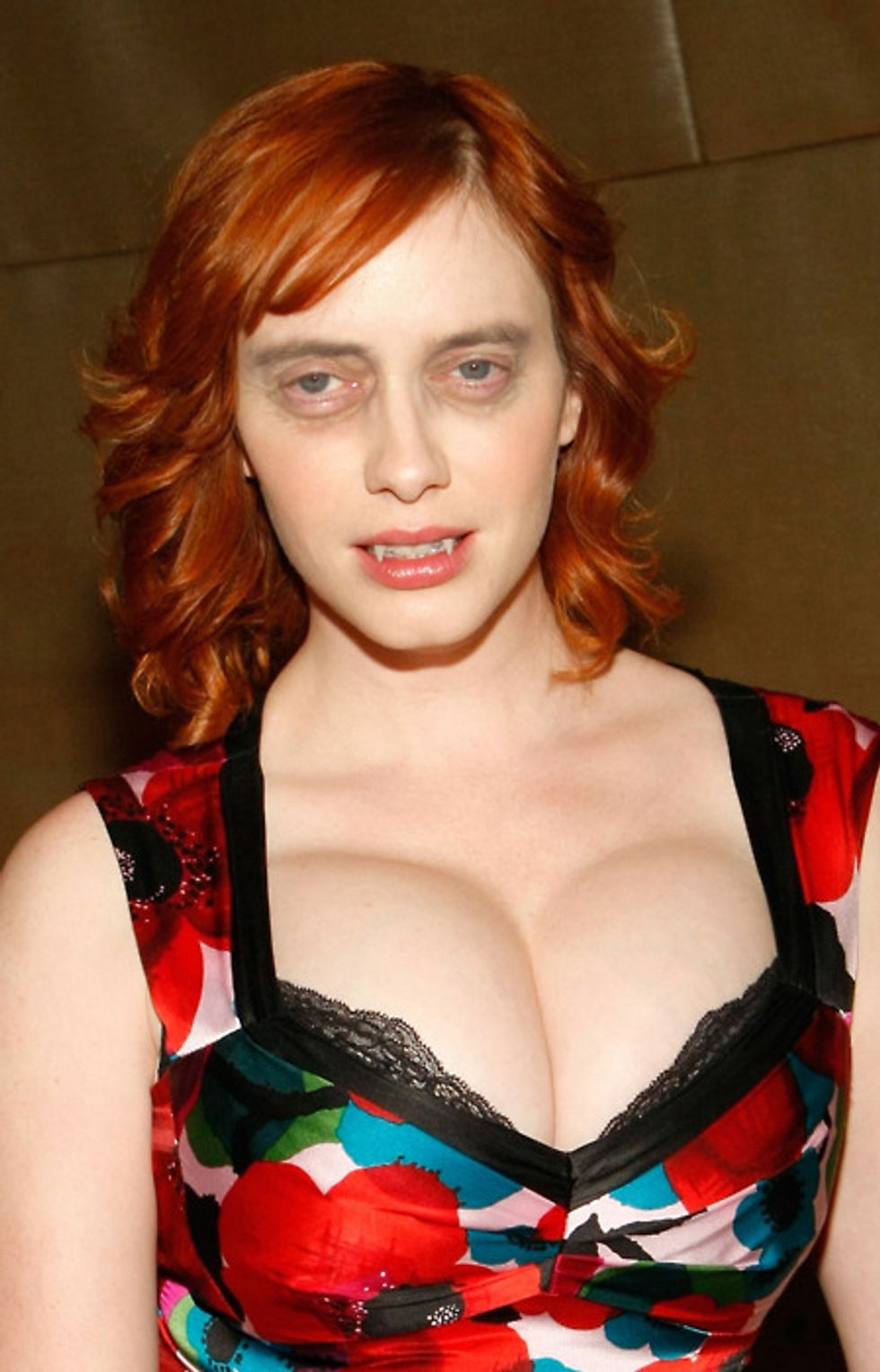 It's a mash-up world!  Somebody has combined
two
items
we mentioned recently in our "Eight Items Or Less" blog and came up with "
Non-Threatening Vampire Chicks w/ Steve Buscemeyes
." Very clever, if we must say. We have some suggestions for more mashed-up Items websites: "
Giant spiders
are driving up
the electric bill
" and "
Songs that make you cry
on
Earth Day
." Anyway, you get the idea. Give us more!