Stella Says Relax
The world is obviously a burning dumpster fire right now, which may explain why so many designers have opted to create collections that feel like a breath of fresh air. Inside the grandeur of the Opéra National de Paris, Stella McCartney presented a spring 2019 collection that was at once relaxed, scaled back, and forward-thinking thanks to a commitment to androgyny.
More than just presenting men's and women's collections in a single show, the British designer crafted a series of gender defying monochrome suits fit for any and all genders.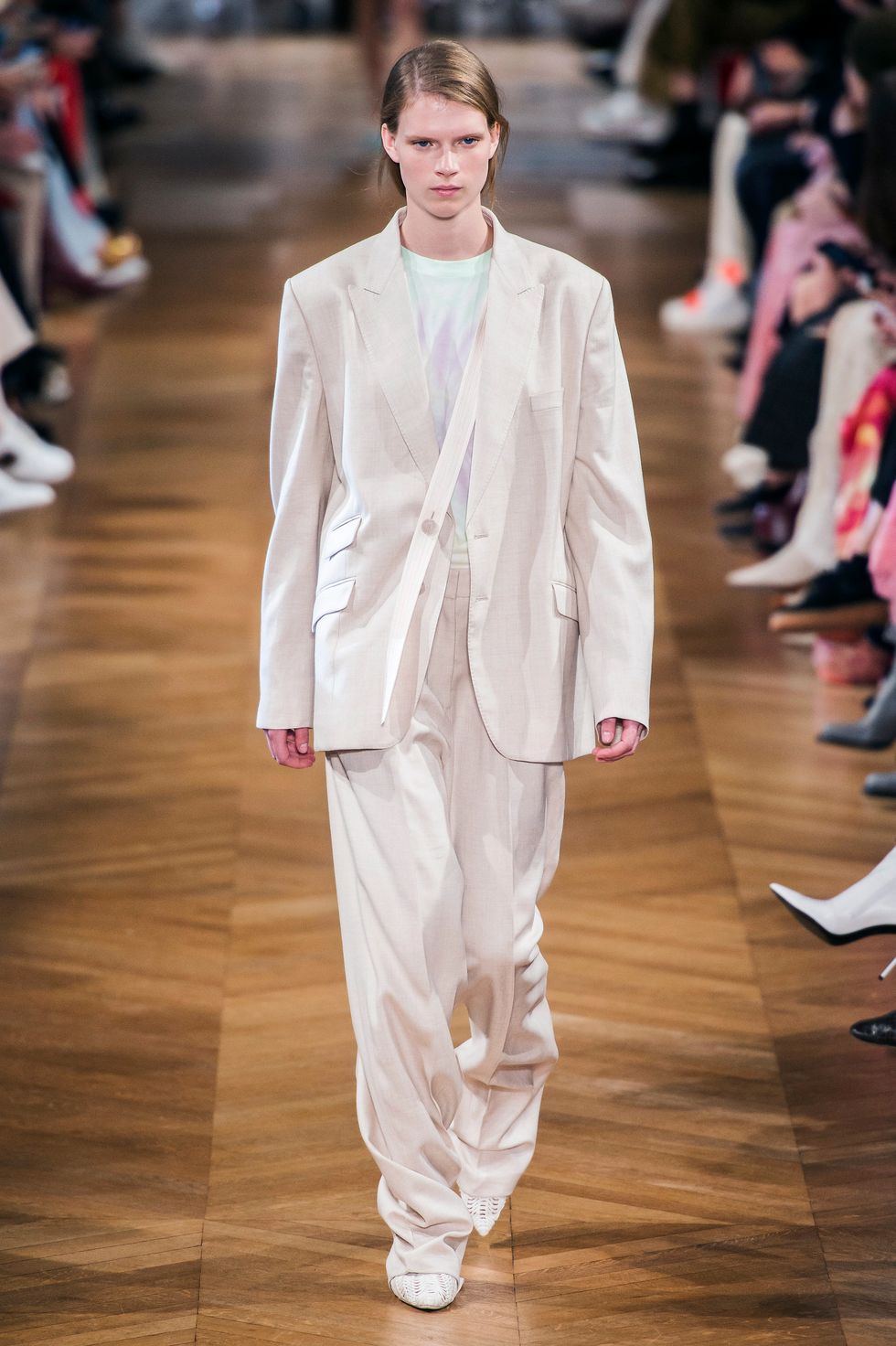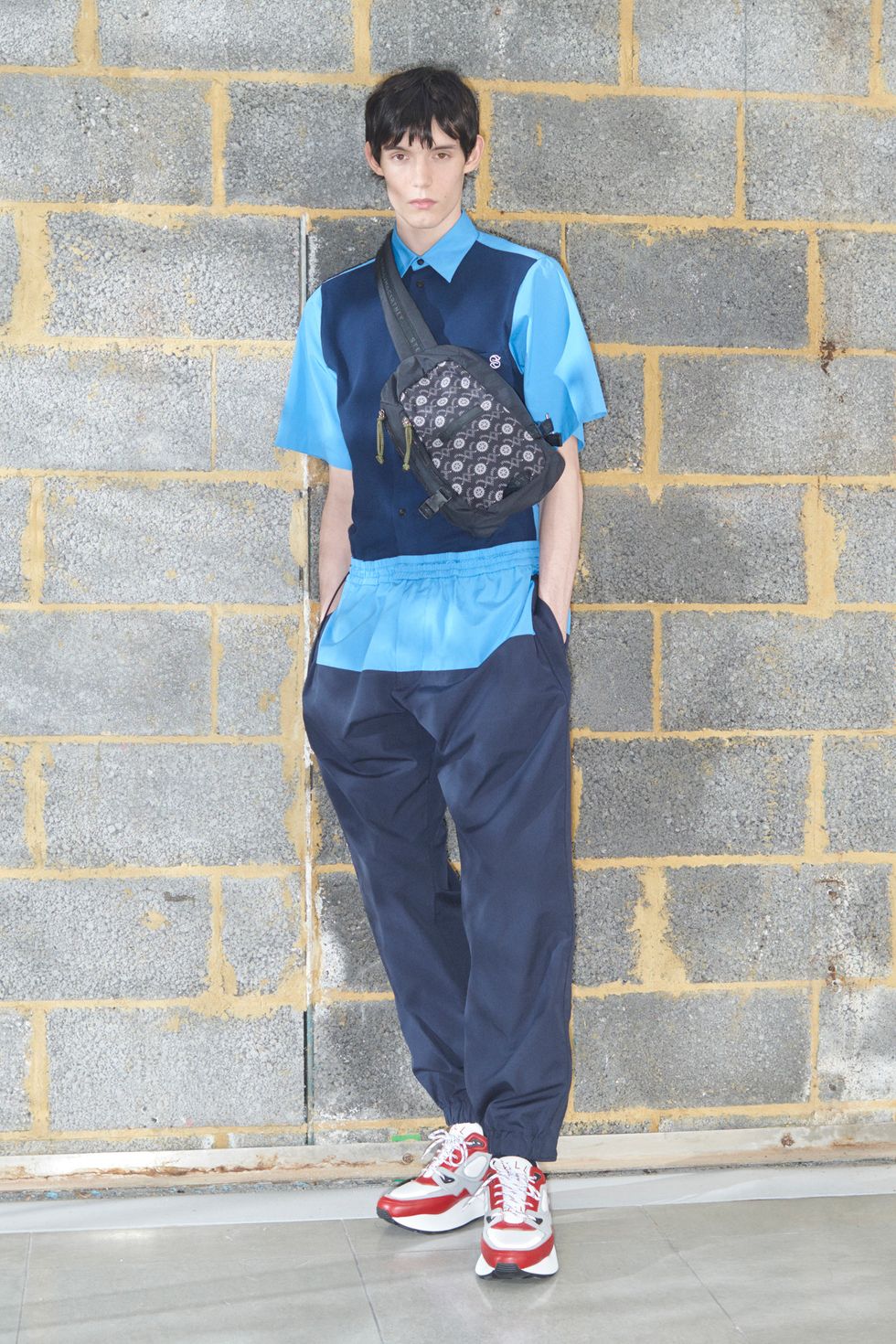 Tie Dye and Pastels
Eschewing a strictly earth-toned palette, McCartney incorporated Coachella-friendly tie dye and pastel tones throughout her spring 2019 show. The designer's green, rose, and a pale turquoise tints brought a softness to waist-cinched jackets, t-shirts, pajama pants and acid-washed denim.
The standout of McCartney's delicate new collection though was a pair of dresses tie-dyed in a pastel swirl of cotton candy colored blues, yellows, and pinks. Paired with floral print flats and minimal makeup, the models looked ready to float off the earth and land in the clouds far away from this mad world.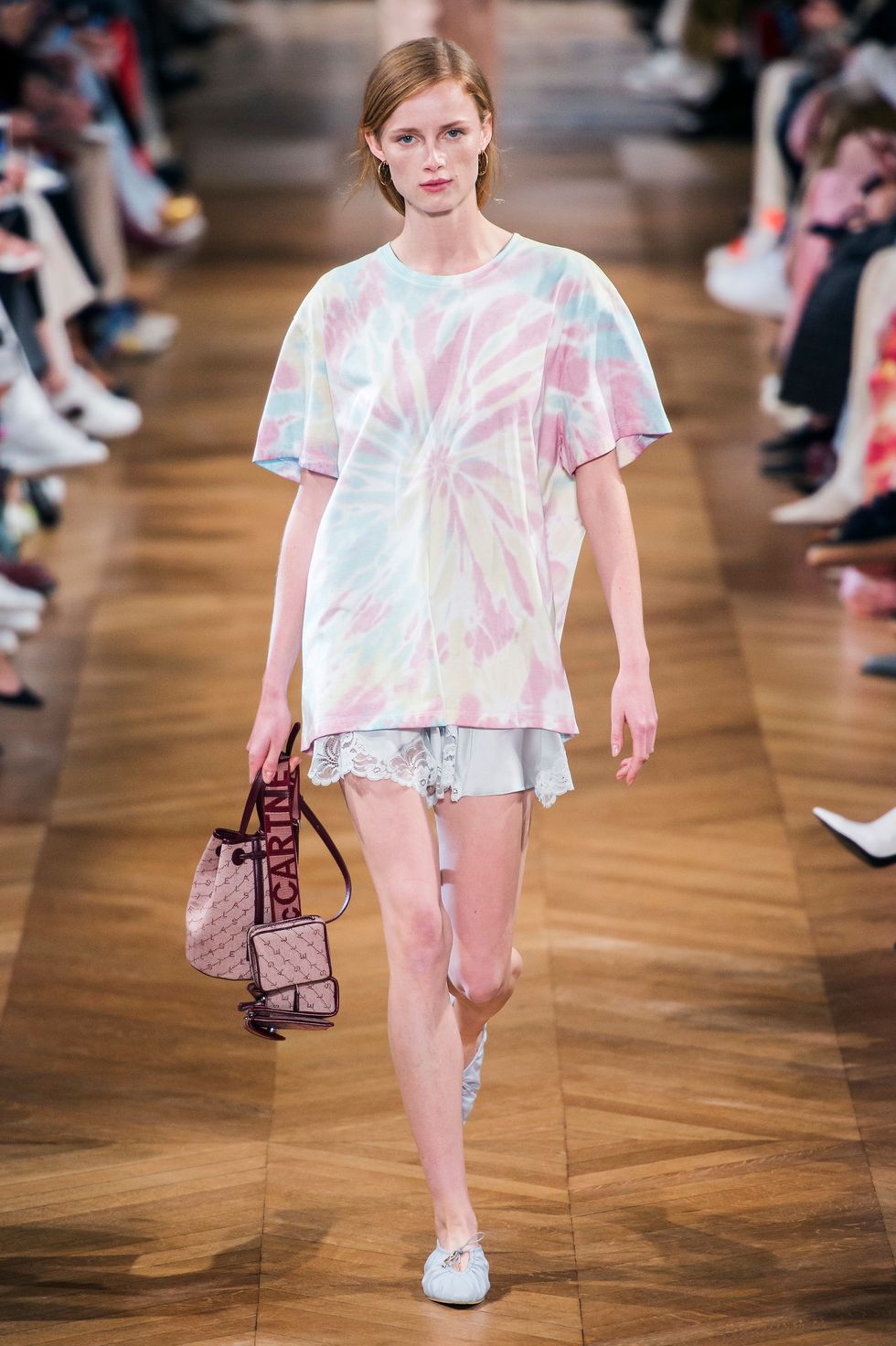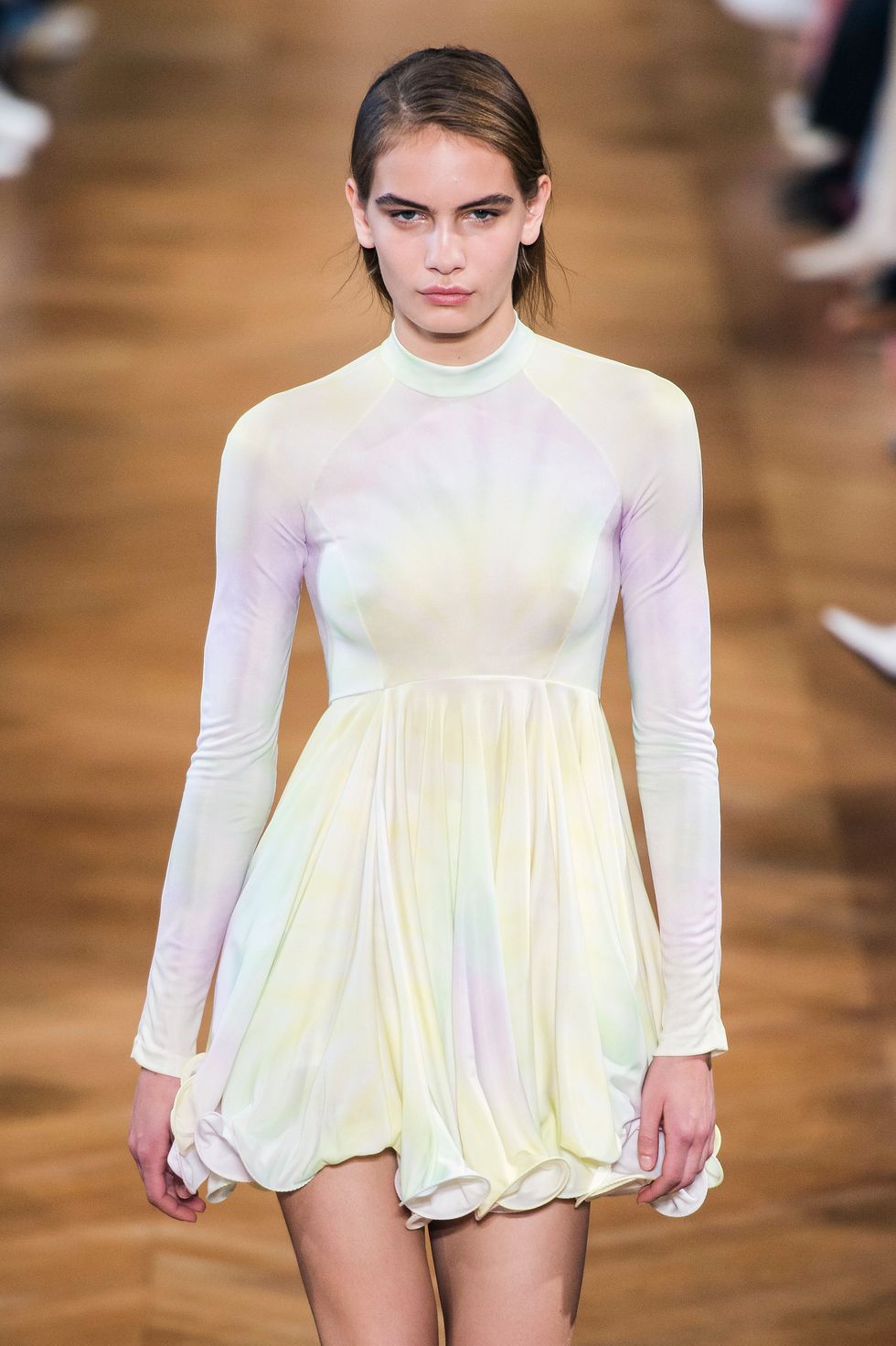 Bugging Out
While some designers opted for the trend of tiny frames or slide into the cat eye style, it was an amalgam of bug eye and sport goggle framing that took over McCartney's runway. Fitted with a think colored top frame in shades of florescent orange, white, and silver, the surprising choice of eyewear clashed against the collection's more elegant offerings.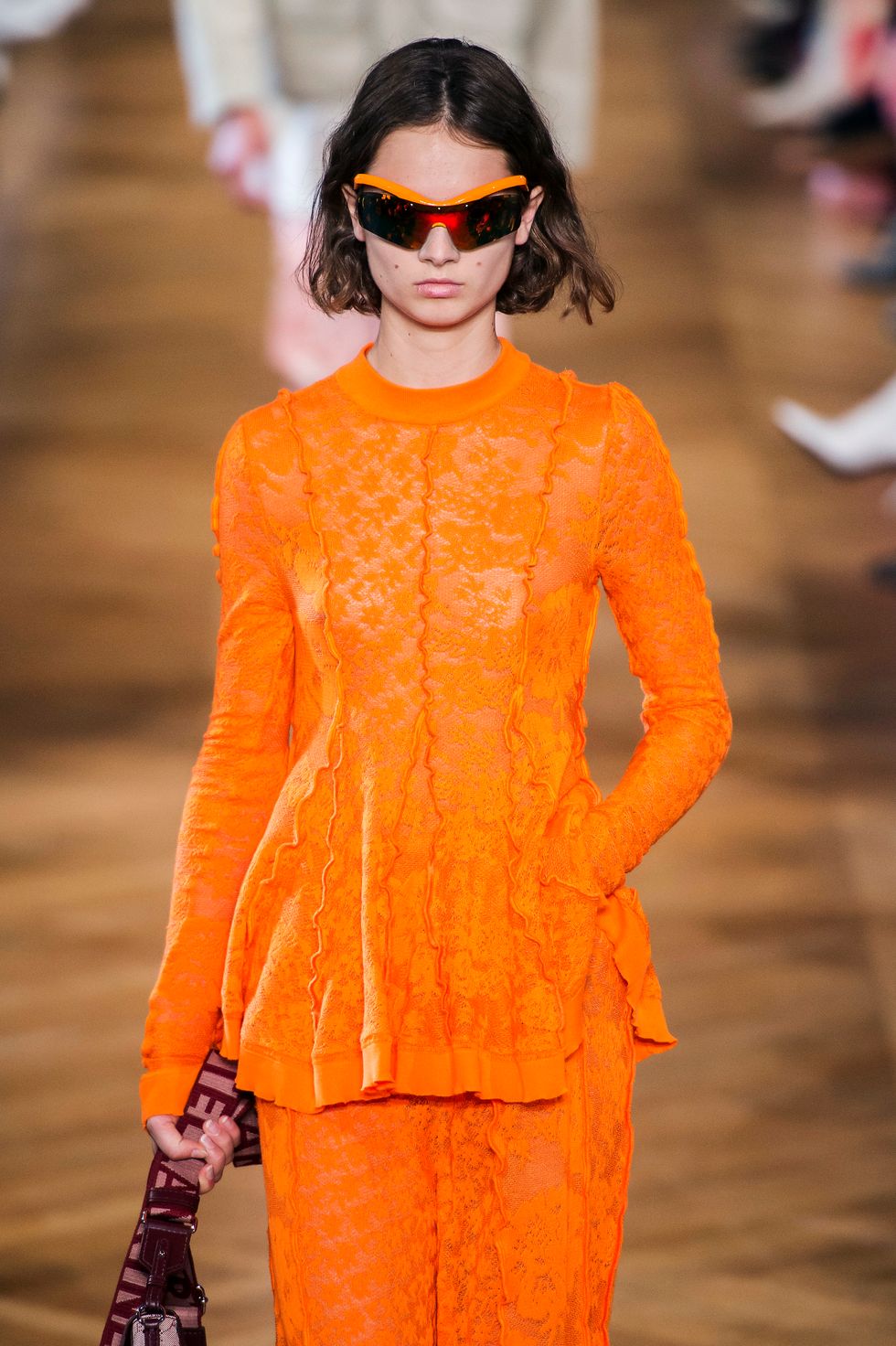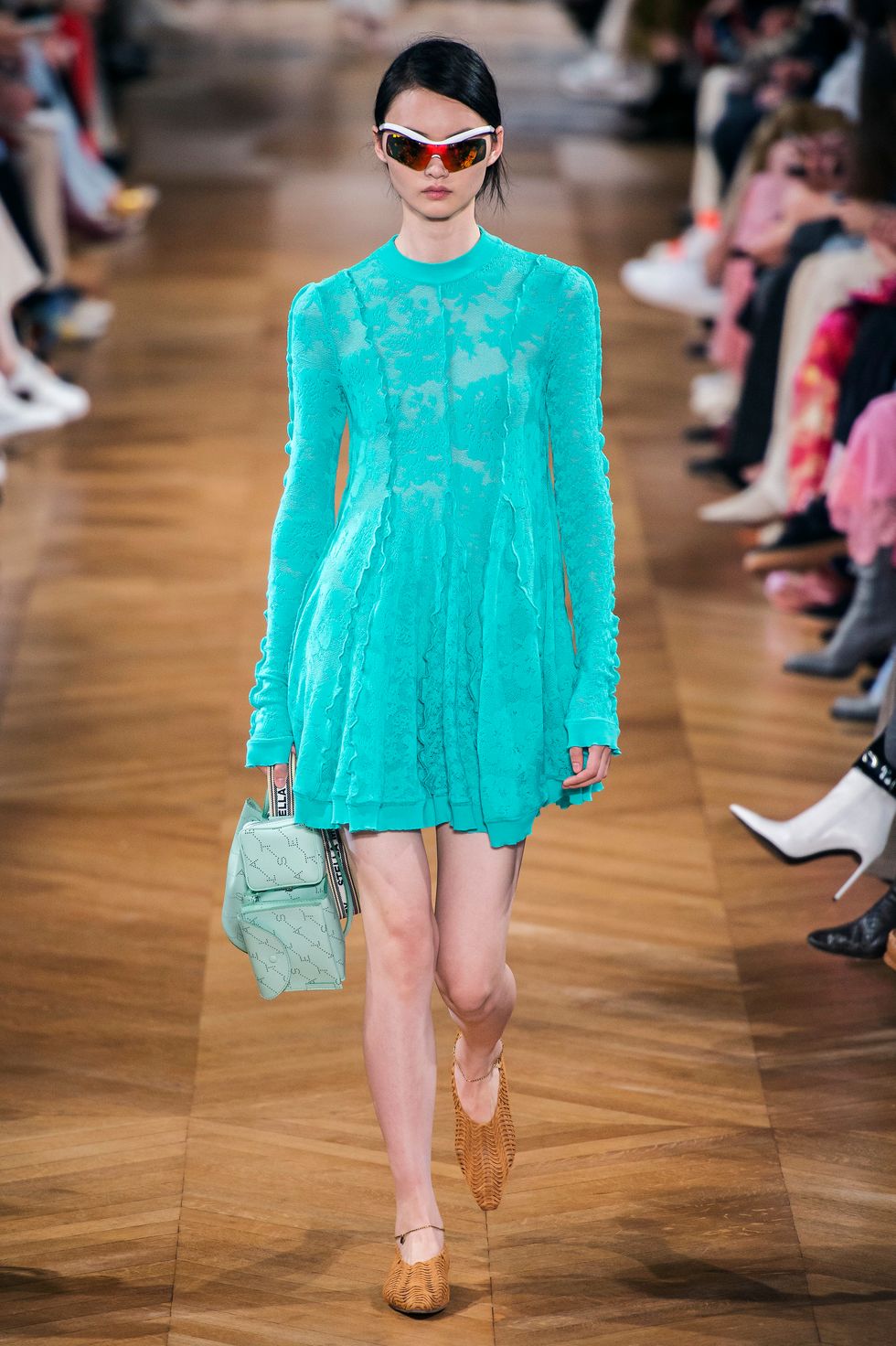 Cycle Through
It's official. Cycling shorts have swept the fashion world (for better or worse). The spandex style has been running through runways all month and now, it's made its way to McCartney's spring 2019 show. This variety came dressed up in floral prints and paired with matching printed blouses for the modern mom on the go.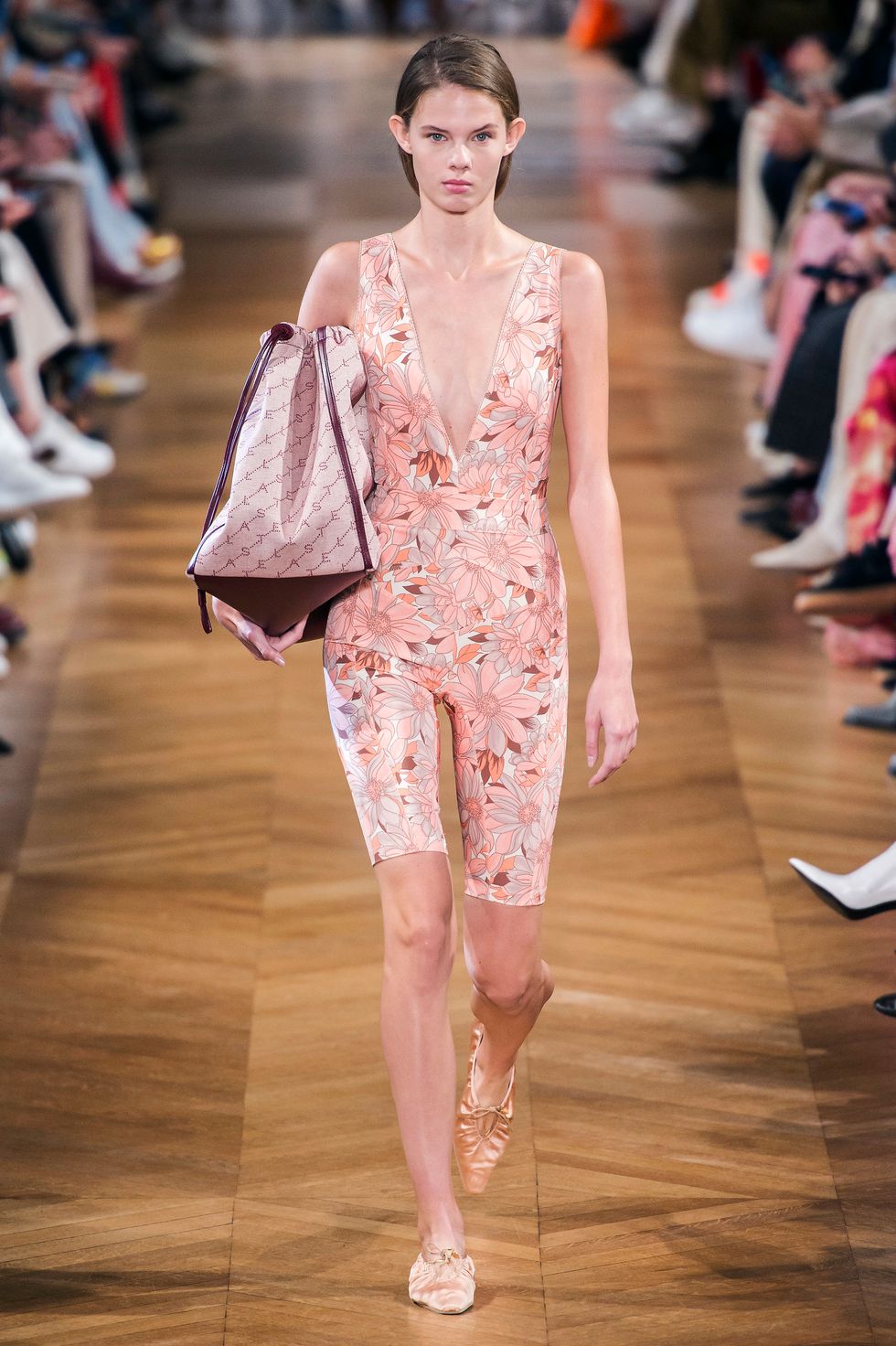 Pocket Rocket
If you have an unhealthy obsession with storage space but refuse to wear your dad's cargo shorts, McCartney is here for you. The designer debuted casual pants structured with enough zip pockets down the legs to appease even the most out of control pocket aficionados.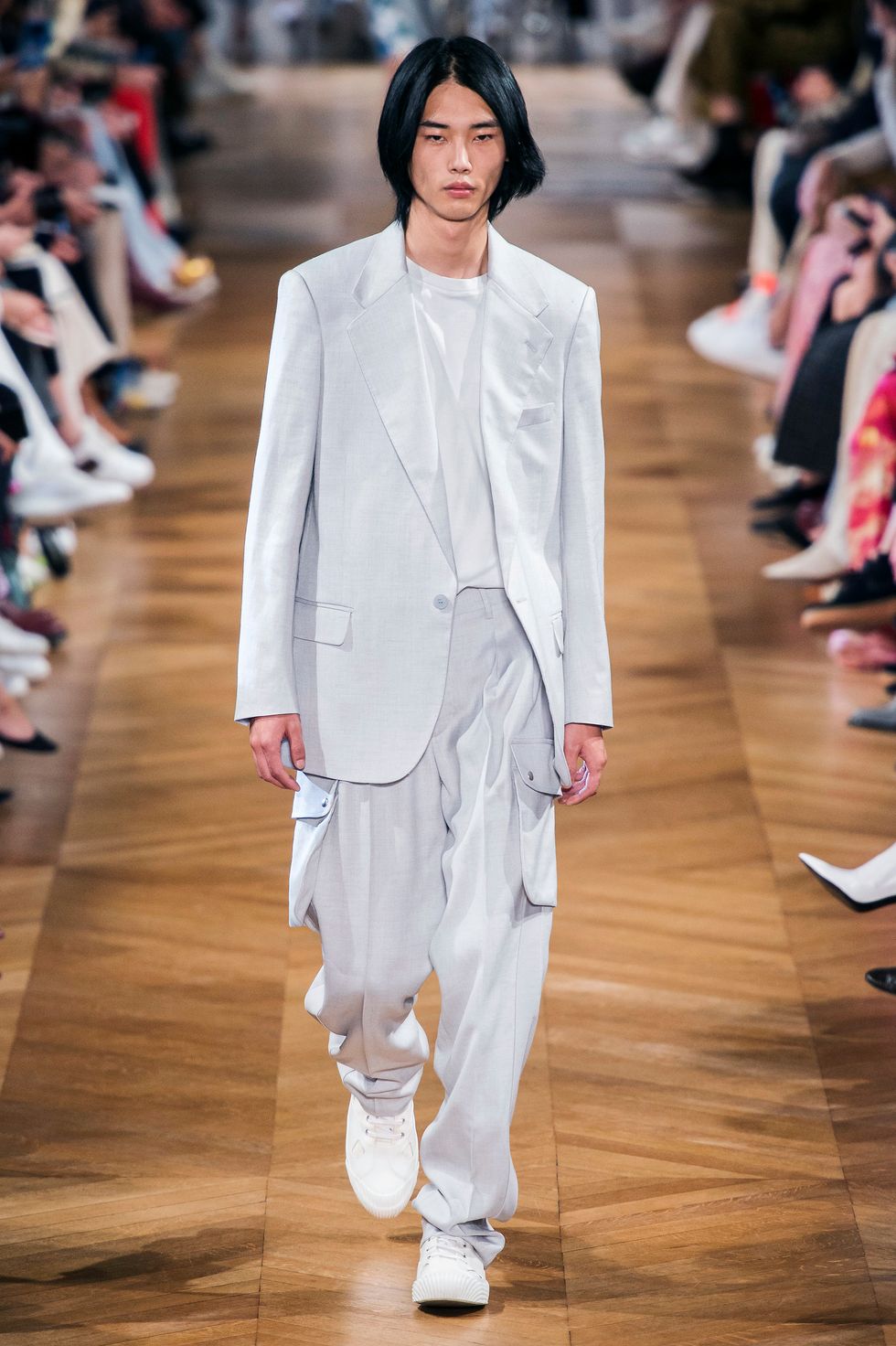 Photos via IMaxTree

Sign Up For The Morning PAPER