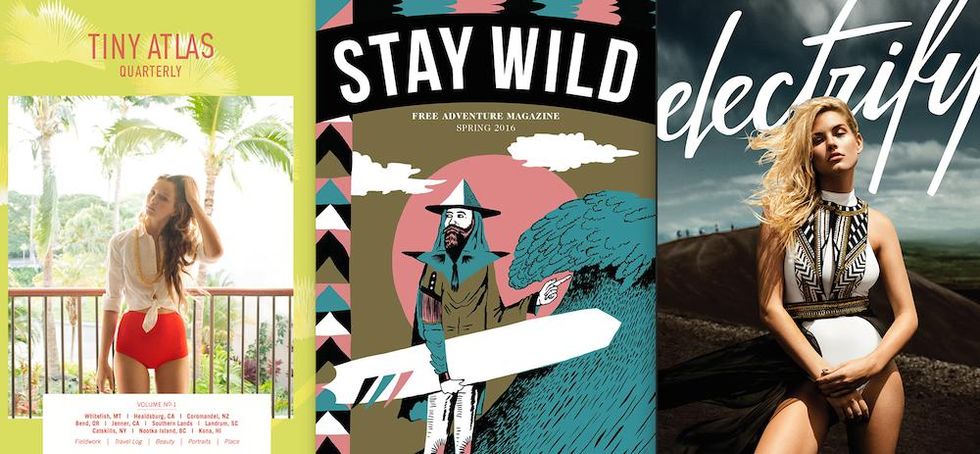 (L-R): Tiny Atlas Quarterly, Stay Wild and Electrify Mag
They say that print is dead, but don't tell that to the editors of three new travel magazines. With gorgeous photography and incisive stories, the Oakland-based Tiny Atlas Quarterly, Portland-based Stay Wild and New York City–based Electrify Mag prove that sometimes the best way to be transported to a new destination without actually going there is not by scrolling through hashtags or clicking on blog posts. These publications hope to attract a new kind of traveler: young, curious and looking for an adventure (even, or especially, if they don't have the resources to stay in five-star accommodations). "We're not going to do reviews of expensive hotels to stay at, but we will tell people where amazing spots are and how to get to them," says Justin "Scrappers" Morrison, founder and editor of Stay Wild. After working in advertising as an art director at a Portland-based alt-weekly and a Maui-based culture magazine, Morrison launched a Kickstarter in 2014 to pay for the printing of his nascent "free adventure magazine," as he describes it. The first issue of his new quarterly launched on April Fool's Day that year.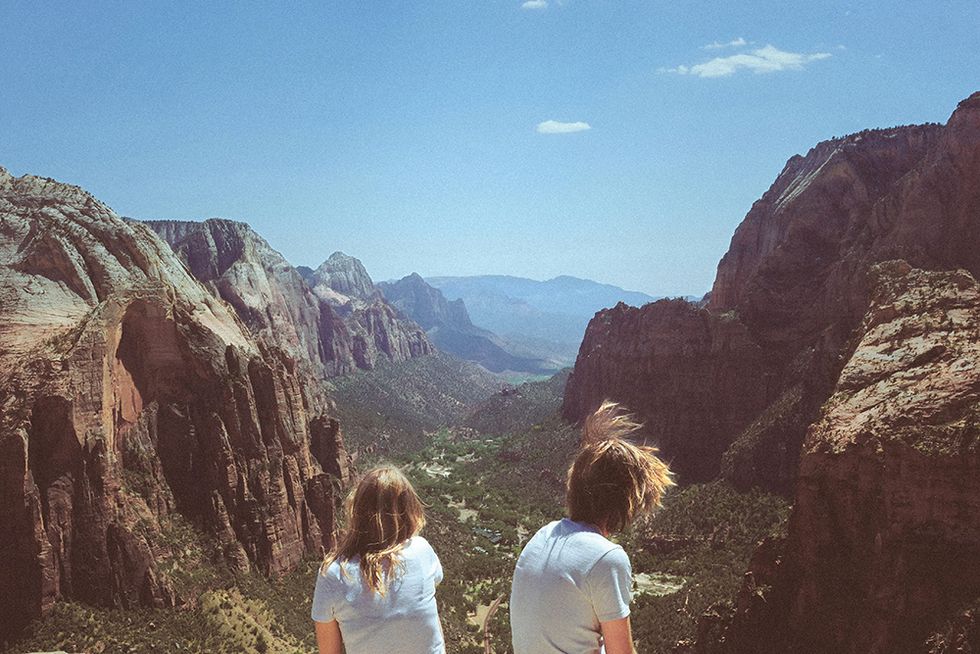 A photo by Randy P. Martin for Stay Wild
Asked why he chose to create a print publication in the first place as opposed to, say, launching an online journal, Morrison says, "The shortest answer is that you can't start a campfire with an Instagram feed, but you can start a campfire with a page ripped out of our magazine. When you're scrolling through your feed, you're in this little box. Sure, you're getting a cool view of different parts of the world, but [the interaction you're having with the stories] is not very random. With a free magazine, whether you come across it in a coffee shop or on a friend's coffee table, that's a magical and spontaneous moment where somebody gets exposed to and inspired by somebody else's real life story. I don't think social media can do that." It's that taste for discovery that pervades every story in the magazine and a trait shared by Morrison and all of the publication's contributors. Their desire to offer IRL experiences will also extend this summer to a three-day extravaganza called Stay Wild EXPO - Adventure Festival. Taking place between August 26-28 in Portland, the free and open-to-the-public fest will offer a 'Maker's Market' that its site says will feature "hand-dyed hammocks, leather goods, sign painters, backpacks, and other cool stuff"; field trips that include hikes, surfing sessions and all-female motorcycle rides; workshops on things like how to create nature prints or construct a camp chair; food and drinks; and live music. Coinciding with the festival will be the launch of their summer issue, which Morrison says will be pegged to the National Park Service's 100th Birthday and feature national parks all over the country.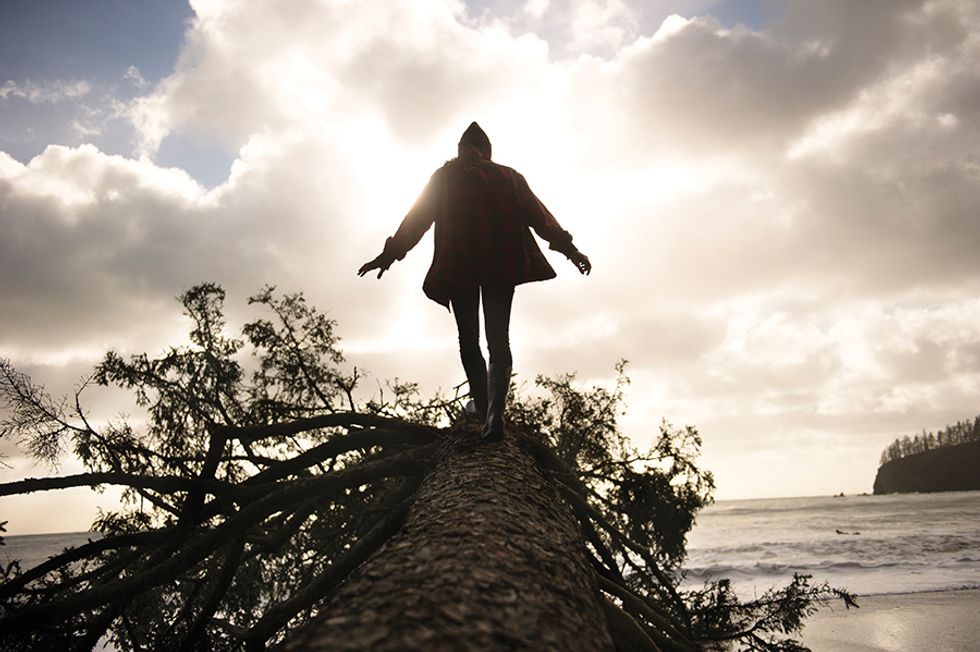 A photo by Ashley Camper for Tiny Atlas Quarterly
Emily Nathan, founder and publisher of Tiny Atlas Quarterly, likewise wants to offer something more than the tried-and-true reviews and travel tips. "It's an insider's [perspective]," she says. And it's "the way it feels to be in a place, rather than just what it looks like." TAQ launched as a website featuring quarterly editions in 2012 and Nathan and her team produced their first print journal, an annual, two years later. Their current edition, which you can find online, is dedicated to the 'West Coast' -- in all its iterations. They have gorgeous photo stories on West Coasts everywhere, from Sea Ranch, CA to Porto Portugal and the Faroe Islands between Norway and Iceland. "It's very much a photographer-focused magazine," Nathan says, explaining that the publication aims to capture what it feels like to experience a particular place through the photographer's eyes and lens. "It's a more leisurely, lifestyle way [of looking at things] like, what does it feel like when actually get off the plane in this small place? What is the light like?" she says. This interest in focusing on personal experiences extends to the relationships the contributors have with their locations. "We focus on people who are living in a place or who are in a place for a long period of time," Nathan says. "In the good old days of travel magazines, you'd go somewhere for a week. Now you're there for three days. What are you really getting about the real deal of a place in three days? So we are often working and collaborating with photographers who are either living somewhere or a from somewhere and they go back for half the year." She adds, "It's a longer take on something."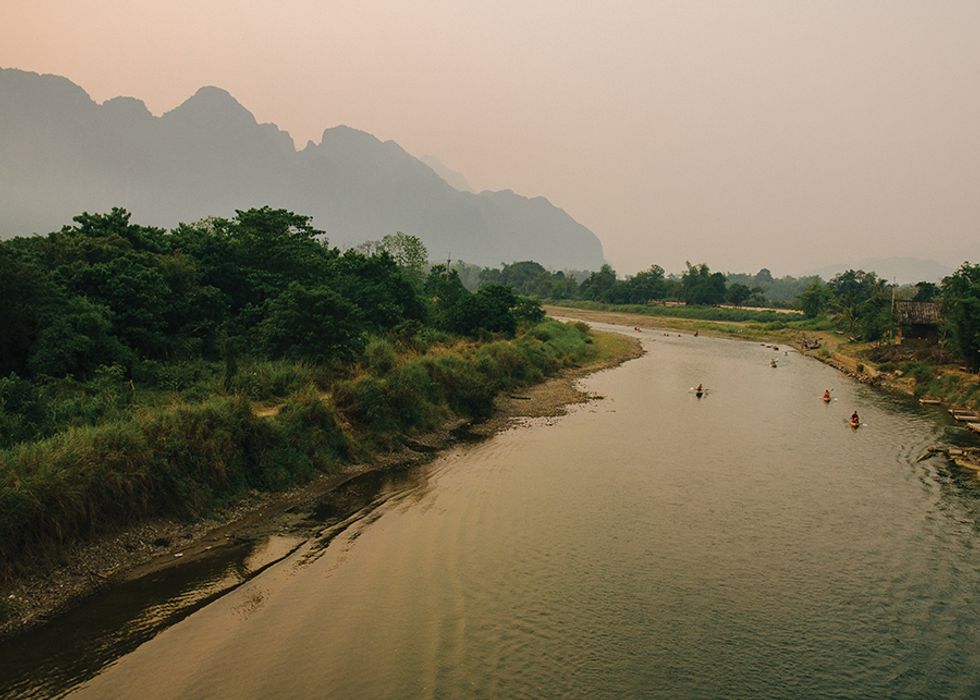 A photo by Amanda Ho for Electrify Mag
While both Tiny Atlas Quarterly and Stay Wild may prioritize the authentic, lived-in experiences they feature on their pages, both publications are adept at translating their content for online audiences, whether for Instagram or their websites. Similarly, Amanda Ho, the founder of Electrify Mag, says she's hoping to blend print and digital and gear her content to Millennial readers who, she says, "consume multi-media through social media outlets." With a quarterly print journal and a site updated daily, Ho also plans to create video content that includes "landscape aerial and 360˚footage."
Whether readers discover stories or photos from these publications in print, on websites or on Instagram, the reaction they'll create is the same: the desire to go out and explore the world.
Splash photo taken in El Salvador by Alexa Miller for Tiny Atlas Quarterly

You May Also Like