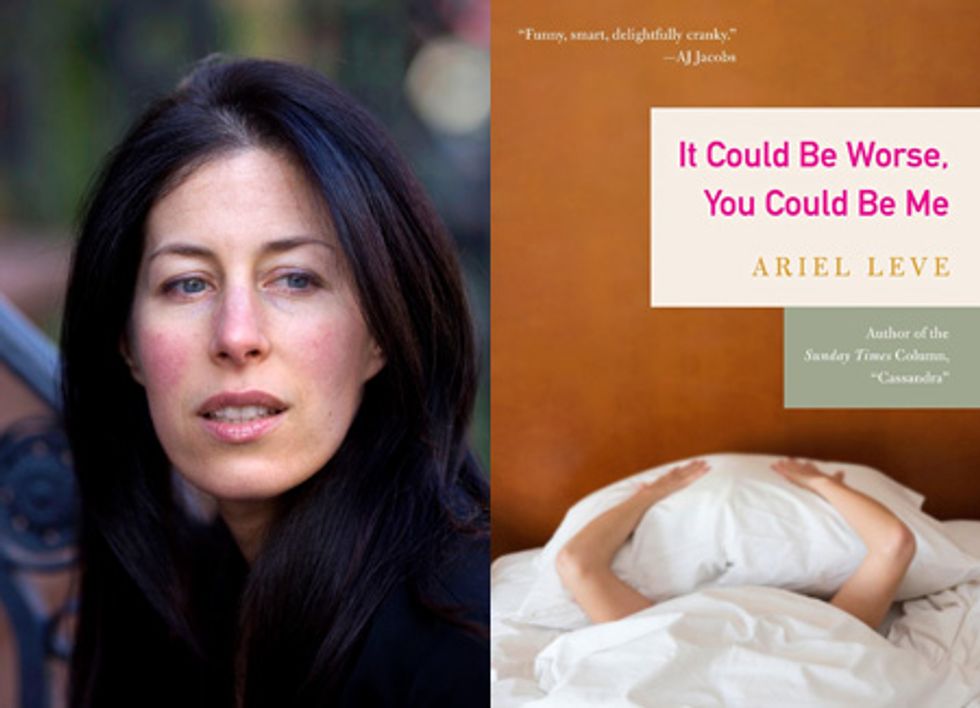 Meet
Ariel Leve
: the literary love child of
Woody Allen
and
Fran Lebowitz
. You must go buy the book,
It Could Be Worse, You Could Be Me
, Leve's  laugh-out-loud (I just can't bear to type "LOL") collection of her London
Sunday Times
weekly column "Cassandra." (Cassandra was the prophetess of doom in Greek Mythology). Already a smash in England where Cassandra ran for five years, the tome gets released in America on April 13th and you can catch born and bred New Yorker Leve reading her wry, self-deprecating and hilarious stories at 7 p.m. on May 3rd at Borders Books (10 Columbus Circle). "Who knew I was so productive?" Leve asked me, adding, "I'll never have to explain myself again. I can just hand people the book and say, 'Here. If you don't like this, you probably won't like me.' Its like having a 281 page dossier." By the way Ariel. we like your book and we like you...we really, really like you!