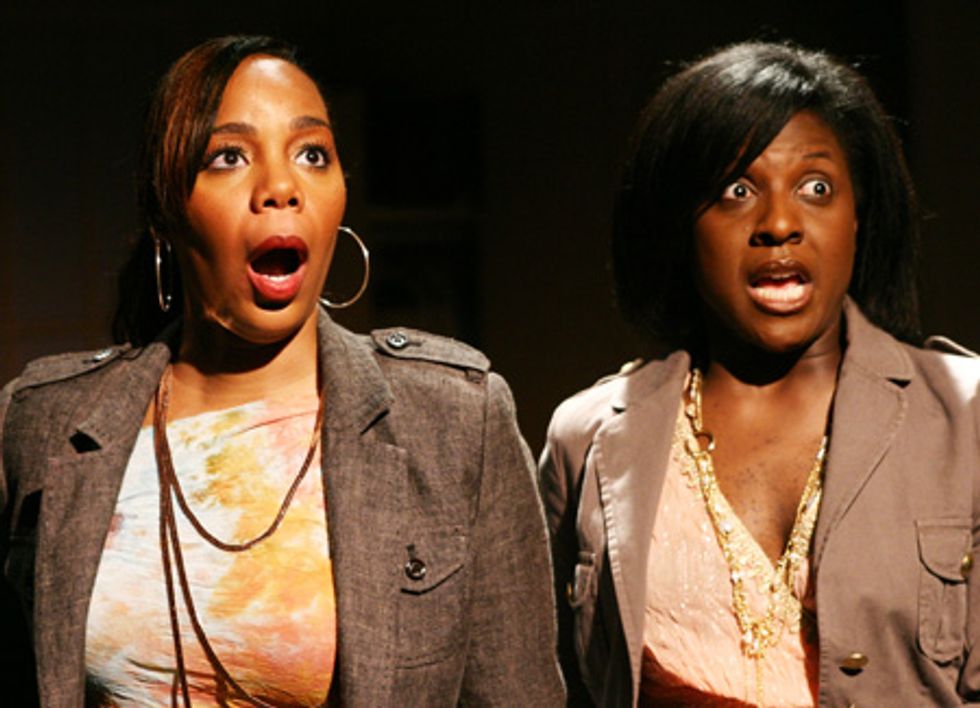 Single Black Female, a very entertaining comedy about the perils and pleasures of being a single, middle class black woman in today's society, directed by Colman Domingo (star of Passing Strange), was well-received in its first off-Broadway run in 2006. One African American female reviewer praised the show because it "manages to be simultaneously self-deprecating and proud." Playwright Lisa B. Thompson is an English professor at SUNY Albany where she teaches courses on African American literature and culture. She was a delightful interviewee and very excited that her play is being remounted.
Tom Murrin: I thought this play was a monologue, but I see I am wrong.
Lisa B. Thompson: There are two women actors, both in their late 20s: Soara-Joye Ross, who plays both SBF 1 and 2, and Riddick Marie, who plays her best girlfriend and SBF 2. They both play 20 characters. They morph into doctors, colleagues, people on the street, different boyfriends. It's very surreal. In one scene they take us back to their childhood sweethearts and themselves.
TM: What happens in some of the other scenes?
LBT: They experience going to a OB-GYN; there's the idea that single black women are more loose in their sexuality, and how something like that affects them. In another scene they go to a club and find that no one wants to approach them. There are not too many other black women there, and they are competing with white women for a black man.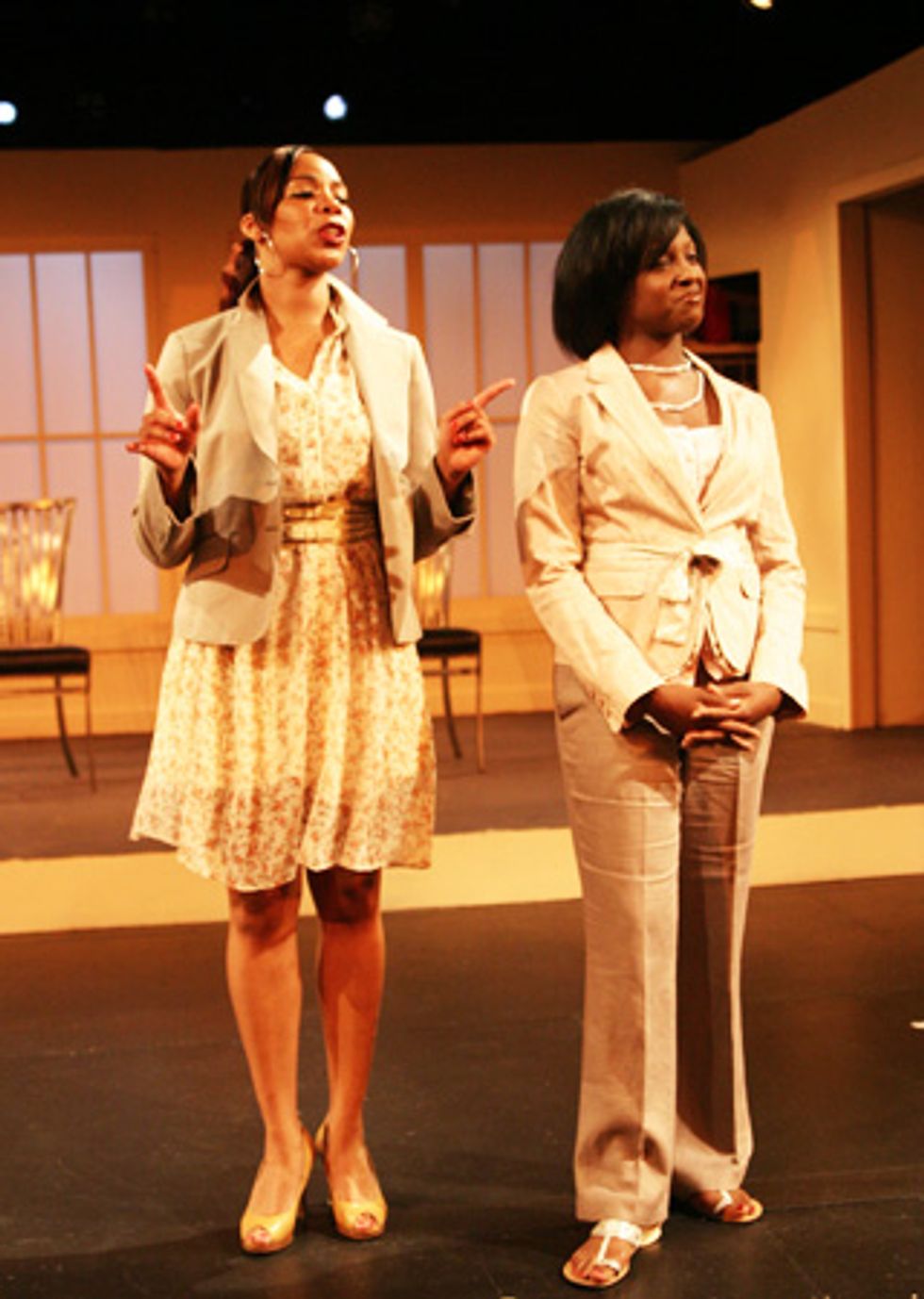 TM: Do you have a scene that's particularly special to you?
LBT: They go back to their childhood. She watches her parents slow-dancing in the living room. The dad is a rough construction worker and the mom goes to the opera and is a reader of literature. One of the two SBFs says, "This is it, they had a special kind of love." That's a special scene to me because it makes me think of my own parents. My dad was an electrician.
TM: I'm assuming that dating plays a big role the script.
LBT: They do online dating and try to put together a proper profile. And when they go on a date, they talk about, "What is my role here? Am I a liberated woman? Do I pay or not?" The question is, how to remain date material in the new millennium. One SBF even tries women. SBF 1 has tried it all, but SBF 2 is not as open.
TM: Do you see a theme running through all this?
LBT: In spite of all the social issues -- the issues of race and gender, which people are going through right now with Obama-Clinton -- the core of it is about wanting someone to love you, just like everybody else.
The Duke on 42nd St., 229 W. 42nd St., (646) 223-3010. June 10-29. Tues.-Sat., 8 p.m.; Sat. & Sun. matinees, 2 p.m. $30.
Photos by G. Goodstein