Annie Clark, aka St. Vincent, has gifted us with a "dirge" cover of the legendary theme song for The Golden Girls, "Thank You For Being A Friend."

The instrumental, ambient track is packed with ghostly synths, and reverb, and had Clark not put a title to it, you'd assume it was a soundtrack to a horror movie.
So, basically, it's perfect.
Play it, and picture Dorothy, Blanche, Rose, and Sophia eating cheesecake in slow motion at dusk, with no lights on in their sprawling home.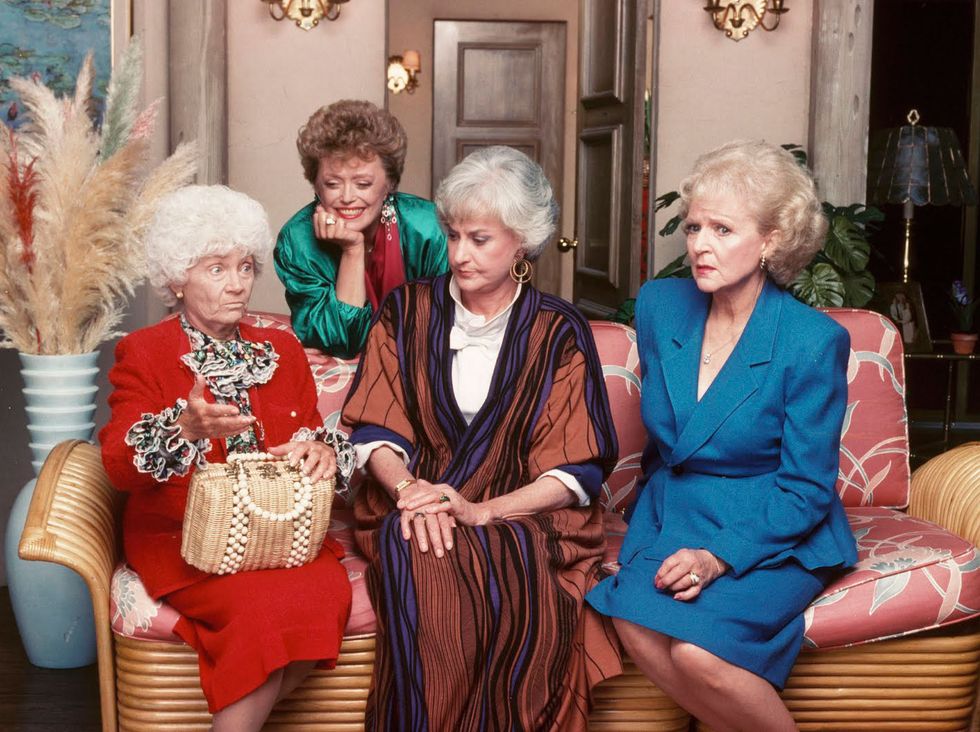 Listen below.
I remade the "Golden Girls" theme song into a dirge. #thankyouforbeingafriend pic.twitter.com/1UaKx6oGgk
— St. Vincent (@st_vincent) July 11, 2016
Photo of Annie Clark via BFA
Top photo The Golden Girls cast via NBC
Bottom photo of The Golden Girls cast via NBC (from The Atlantic)