Academy Award winning filmmaker and amber sunlight through a rustling tree in human form, Spike Jonze, teamed up with Stephen Colbert to film an intro for The Late Show.
Jonze, who was a guest on last night's episode, brought out all his typical trademarks to create a weird, depressing, and ultimately moving short clip.
Waking up in Central Park, after losing touch with humanity?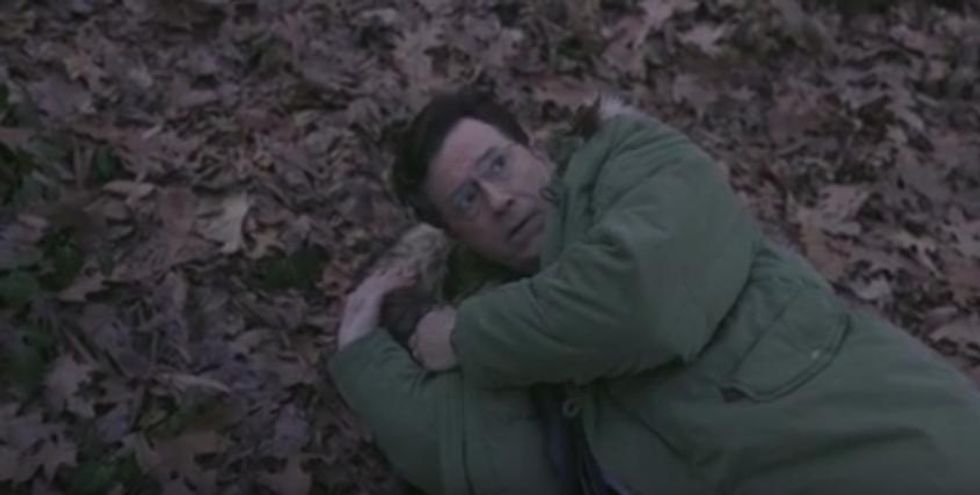 Check.
Tree branches?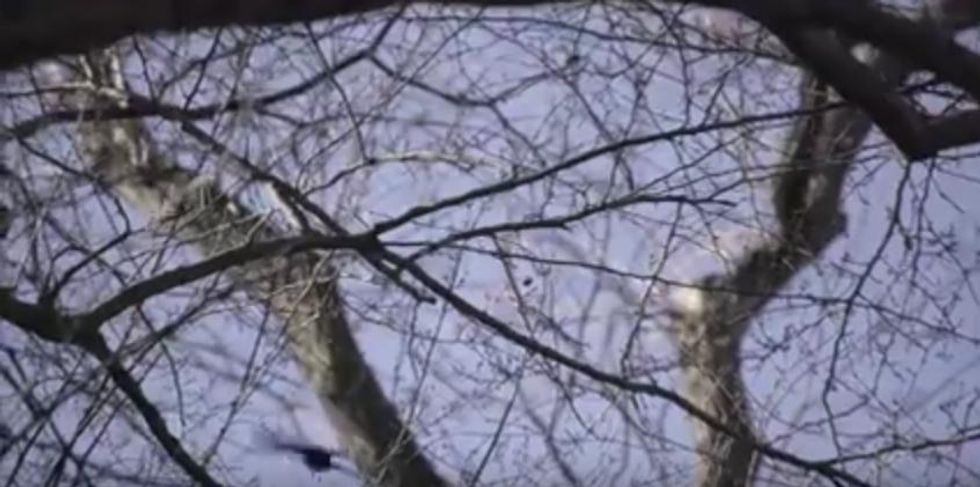 Check.
Giant parka?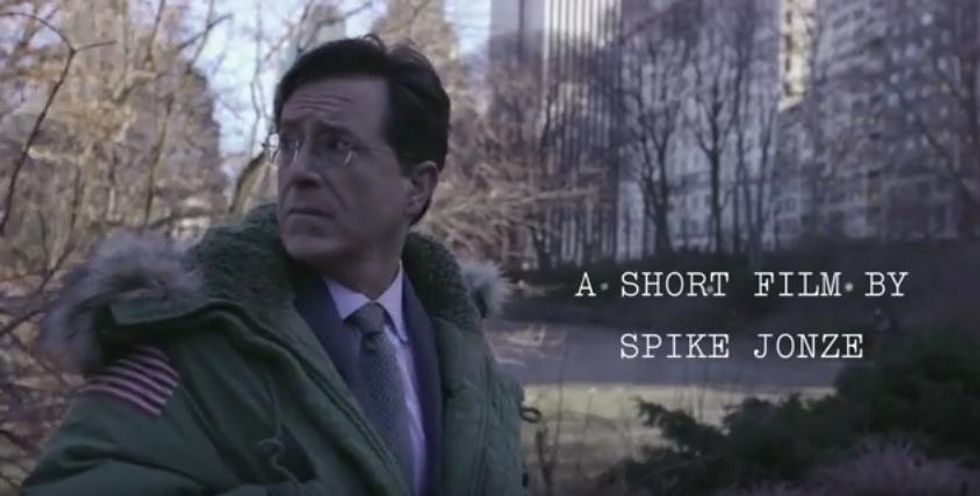 Metaphor for societal alienation?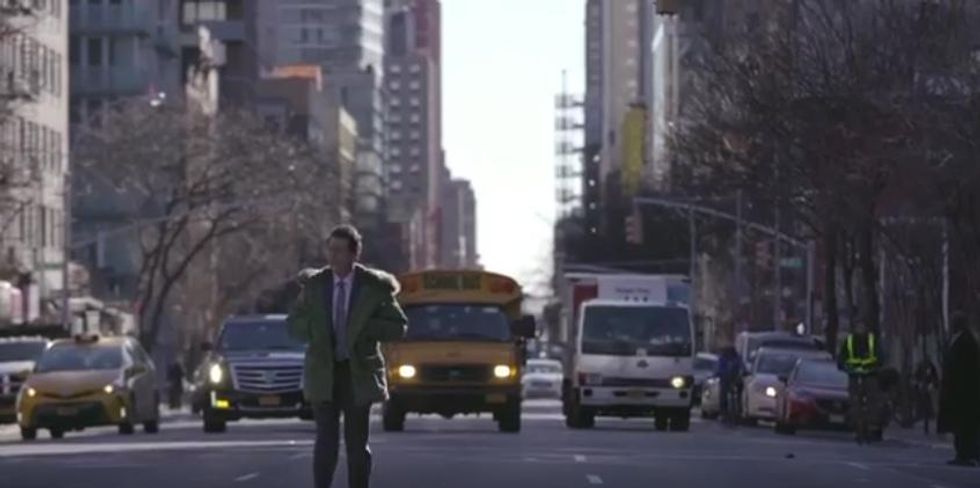 Check.
Close-up with a faded horizon/faded humanity?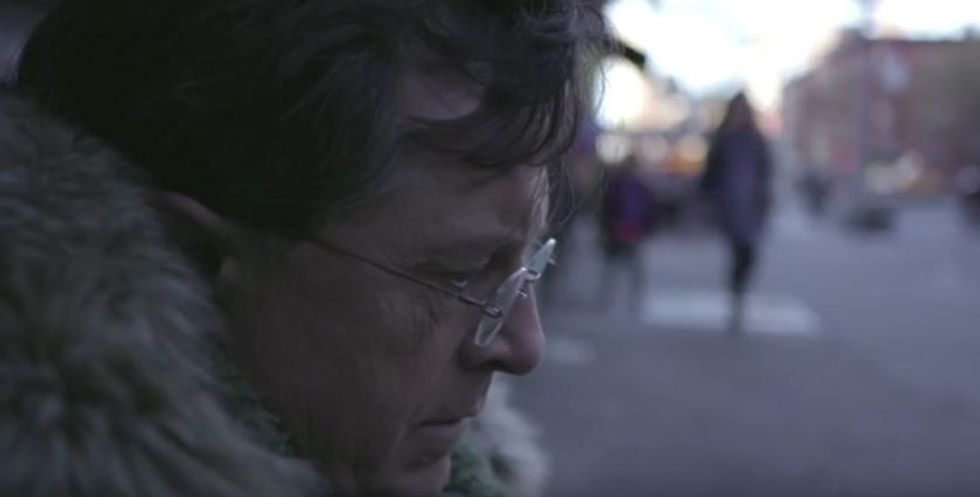 Check.
Puppet?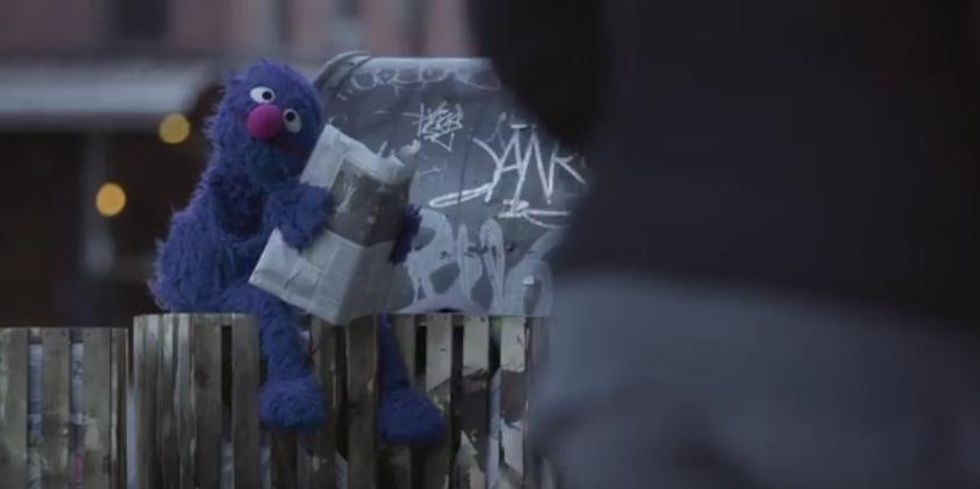 Check. (Hi, Grover).
Human/puppet solidarity.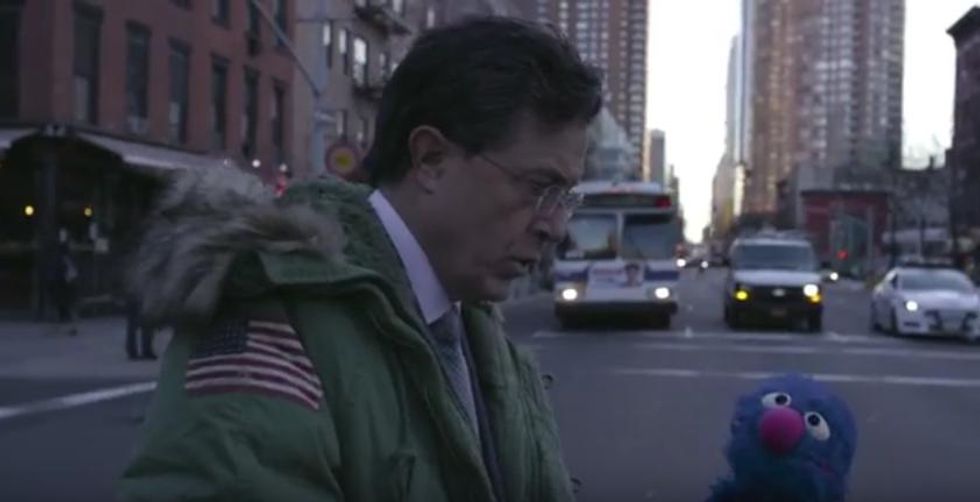 Sage-puppet says something profound to non-sage human?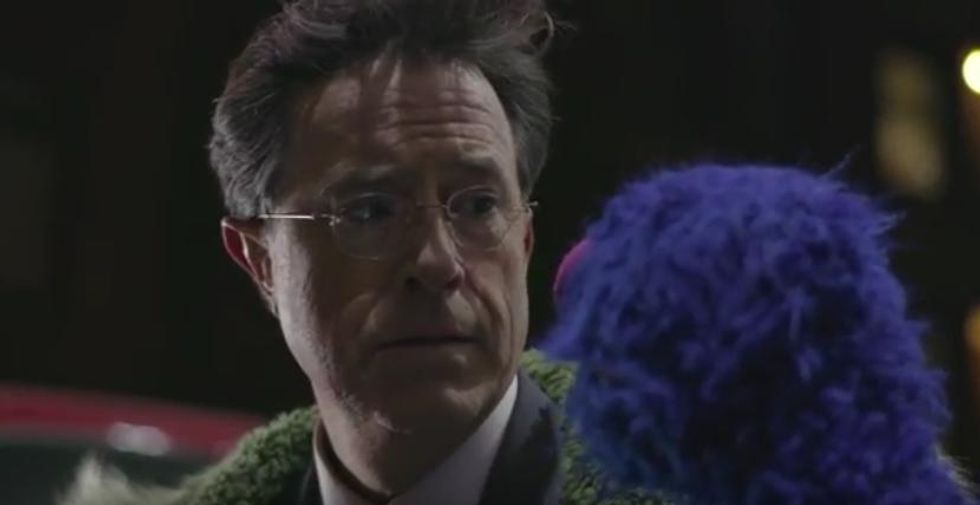 Check!

Non-sage human, now a little less-non-sage after spending time with sage-puppet, reemerges into society, regains faith in humanity?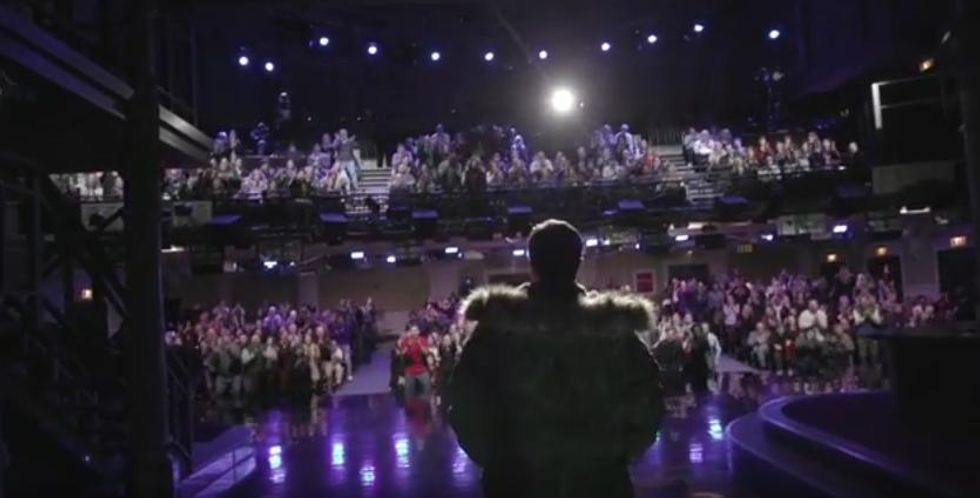 REDEMPTION.