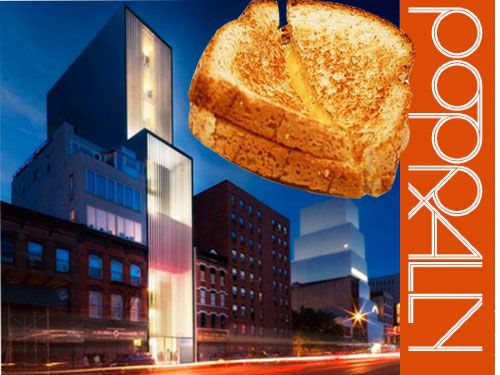 1. Forget about dial-a-weed.  On the Lower East Side, "Ronnie"
will deliver a grilled cheese sandwich in 15 minutes
for only $5.
2.
Top 10 viral videos for August, 2010
. Note that PUMA's "After Hours Athlete," currently streaming on PAPERMAG, is #6.
3.
Pop Rally
is hosting the world premiere of
Chris Cunningham
's (Aphex Twin, Bjork etc.) video for
Gil Scott Heron
's "New York Is Killing Me." The film will be projected on three screens with a word or two by Cunningham preceding. (September 26, 8:30 to 11 p.m., MoMA, 11 West 53rd Street, advance tickets $20
here
.
4. Clerics at climate change conference
claim that homosexuals caused global warning
.
5.
Sperone Westwater
(257 Bowery) debut their new building designed by starchitect Norman Foster today, September 22, just north of the New Museum in NYC's hot new gallery neighborhood.
6.
Thirty-one ways to open a beer bottle without a bottle opener
.