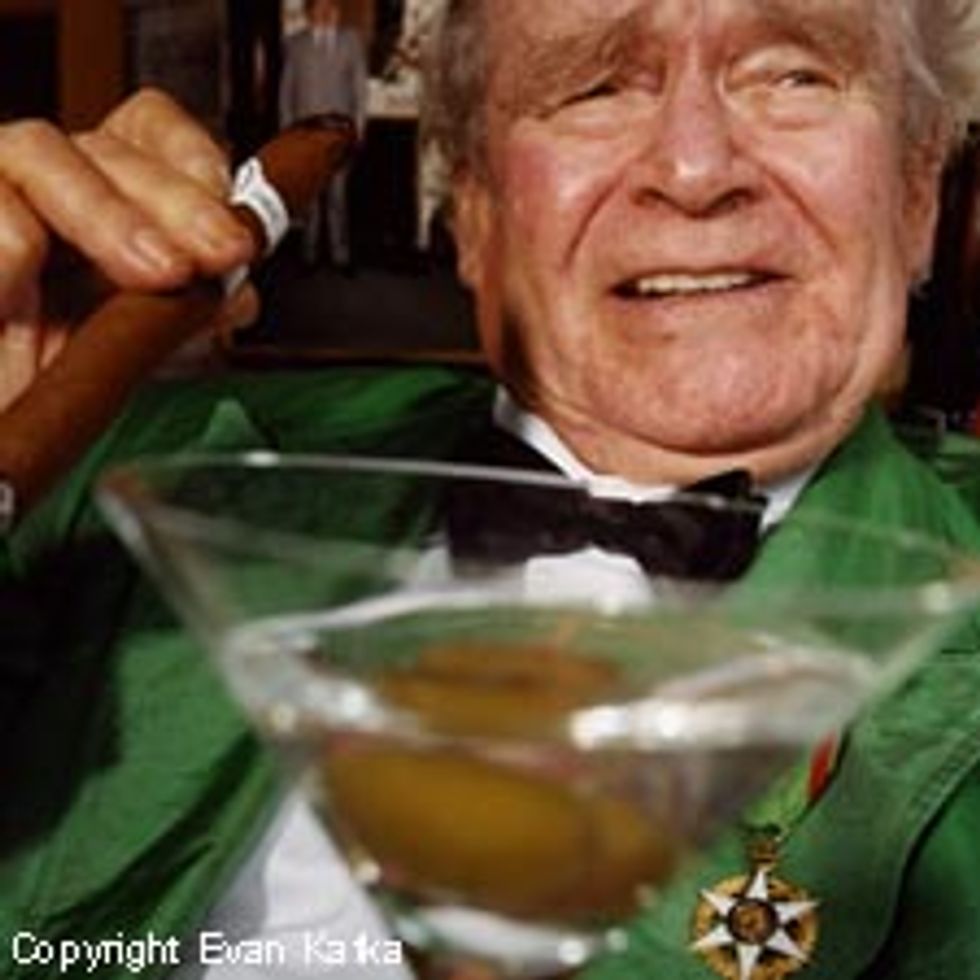 By Special Correspondent SNOWBIRD

South Beach is in mourning today and, no, it's not because of the premier of the eponymous TV show last night.  It's because of the death of Sidney Frank, AKA "The Two Billion Dollar Man." Sidney was responsible for two of the most popular beverages in this alcohol-fueled city: Grey Goose and Jagermeister.  He took both brands from obscurity to superstardom and then sold Grey Goose to Bacardi for $2 Billion dollars in 2004.  He bought the tiny French vodka company and decided to market it as the world's most expensive vodka, charging more per bottle than the competition. The snob appeal worked and the brand became the best selling premium vodka in the country.  No one seemed to mind that in a New York Times blind taste test
of vodkas, the winner turned out to be Smirnoff.  Grey Goose didn't even make
the top ten.  RIP Sidney, South Beach will miss you.