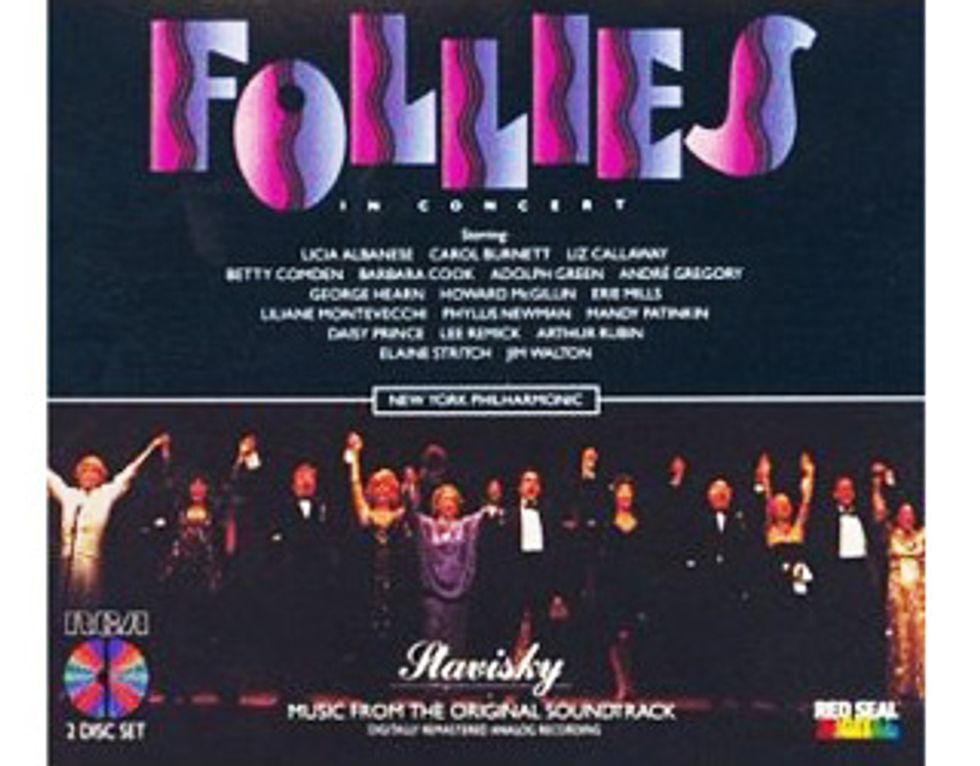 After seeing the Encores! production of Follies this spring at the New York City Center starring Donna Murphy, Victoria Clark and Victor Garber, I fell in love with the musical. With music and lyrics by Stephen Sondheim, Follies follows a group of women who all performed together in the Weismann's Follies musical revue (based on the Ziegfield Follies) and come back decades later for a reunion.
Hearing of my new obsession, PAPER's original Broadway Baby, Angelo Pitillo, was kind enough to give me this amazing live recording that I've been listening to on repeat. My favorite thing is during the big dance number "Mirror, Mirror" that the girls decide to perform from back in the day, Elaine Stritch says in her gravelly voice, "I haven't danced in 30 years!" and the audience laughs and applauds.
Another highlight is Lee Remick's version of the embittered ballad "Could I Leave You". I still shriek with delight each time Remick, who plays Sally Durant, sings "CouldI bury my rage with a boy half your age in the grass/bet your ass/ but I've done that already or didn't you know love/tell me how can I leave/ when I left long ago," to her husband who has been cheating on her with a fellow Folly for years.
It's a must-have for any Broadway Baby's collection! Check it out here.