Dolce & Gabbana have cast Sophia Loren (well, you don't cast Sophia Loren, she casts you) to grace a new ad/short film for Dolce & Gabbana's 'Rosa Excelsia' perfume.
Directed by legendary Italian filmmaker Giuseppe Tornatore, and equally iconic composer Ennio Morricone, the sentient glimmer of amber sunlight in seawater plays a matriarch who, along with her five hunky male model sons, restore a Sicilian palace for a party.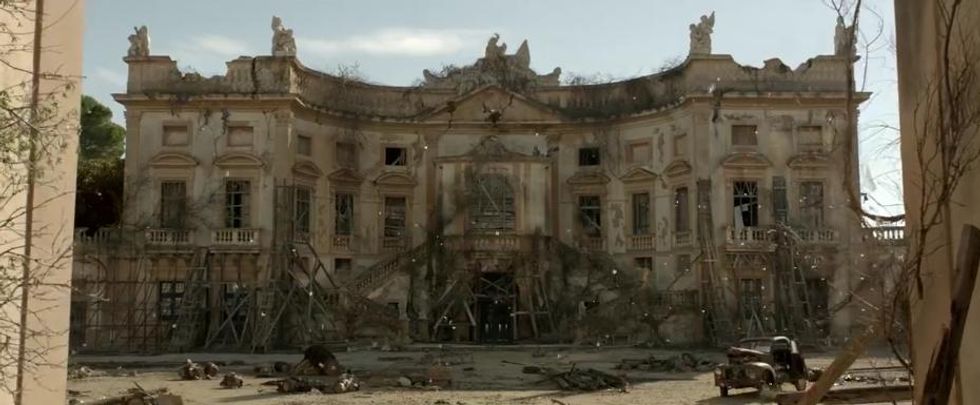 Looking supernaturally gorgeous at 81, Loren has no problem yelling at her boys to do her bidding...
...but she has no problem rolling her sleeves up.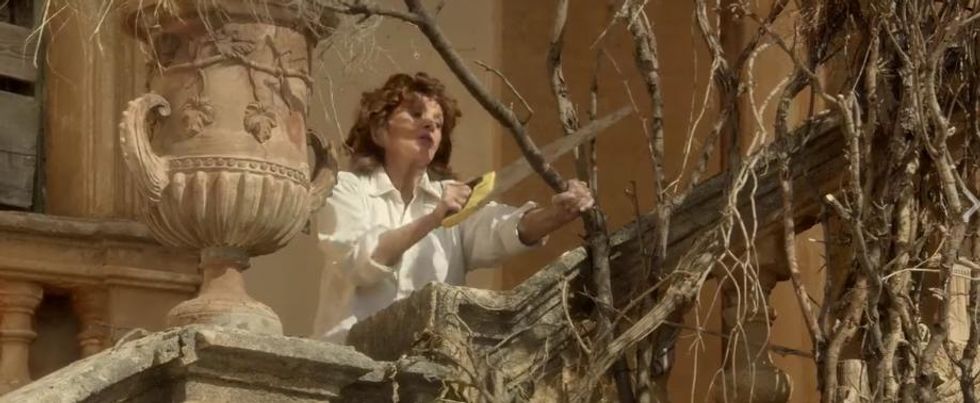 KWEEN.
The boys clean themselves up (with a particularly homotastic water fight)...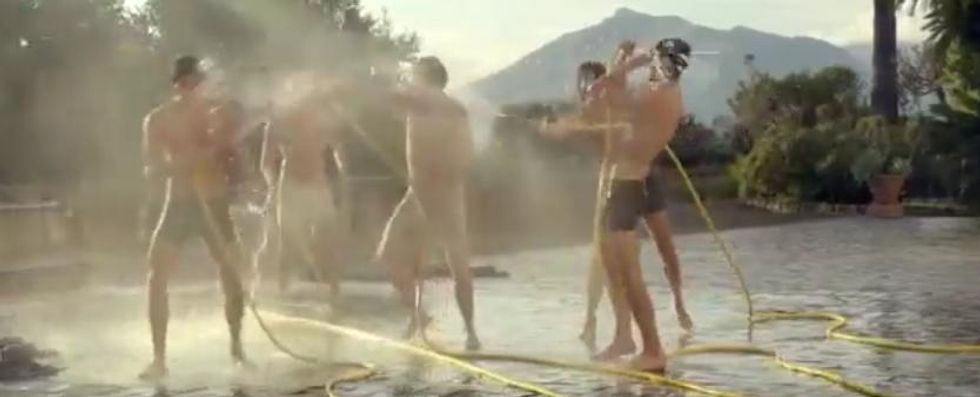 Sophia, busy preparing a dinner, finds time to freshen up herself.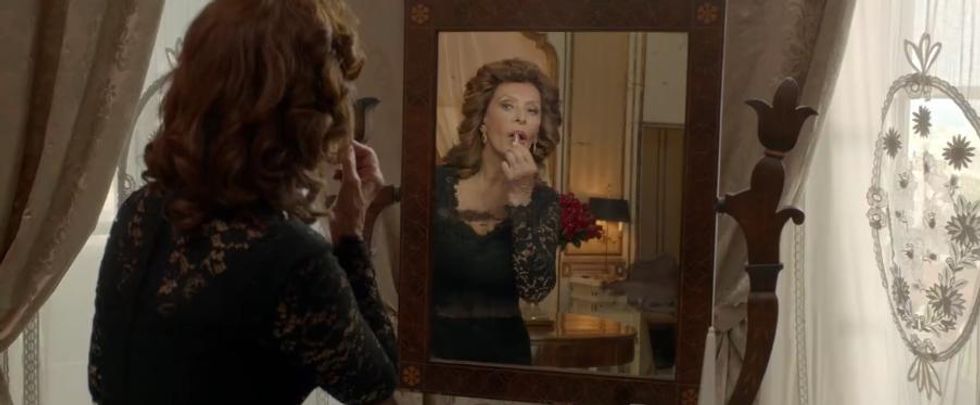 The guests arrive, and Sophia and her boys (now clad in tuxedos) stand to greet them in front of their revamped estate.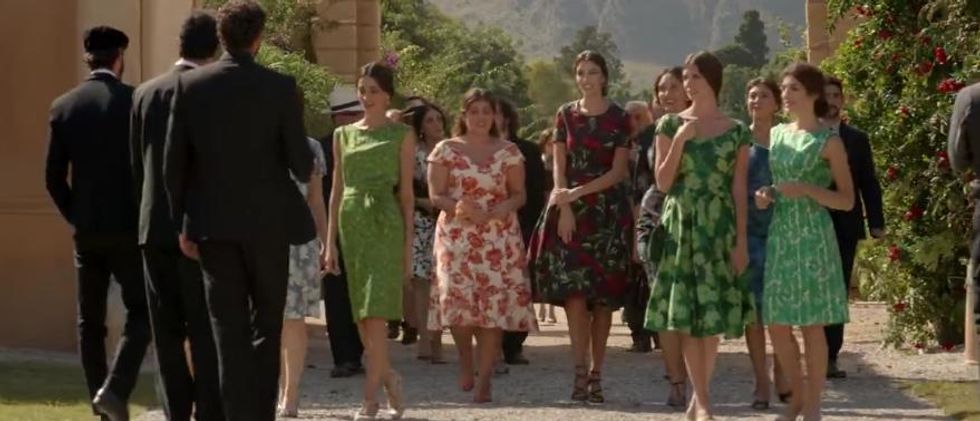 One of Sophia's sons, hearing a particularly gorgeous young lady's name is 'Rosa,' plucks a rose form the garden and coyly hands it to her.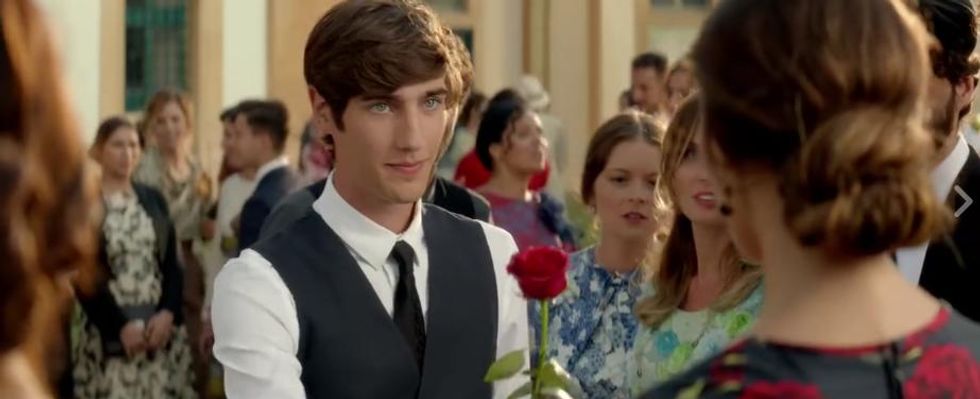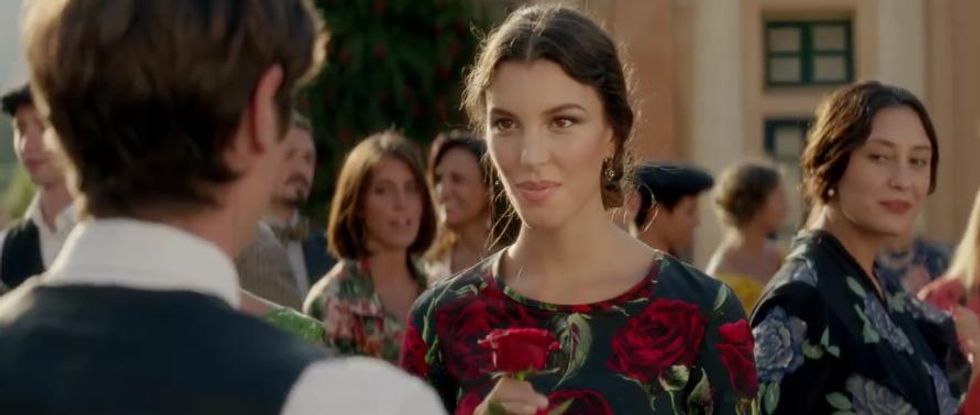 She applies a drop of the flower's water to her neck--going with the fragrance's "rosewater theme..."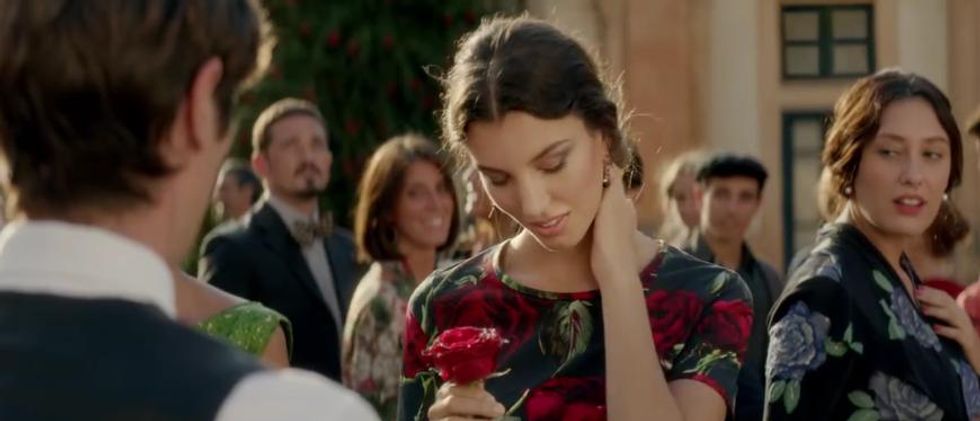 Ms. Loren finally arrives on the scene like "Yes, it's me."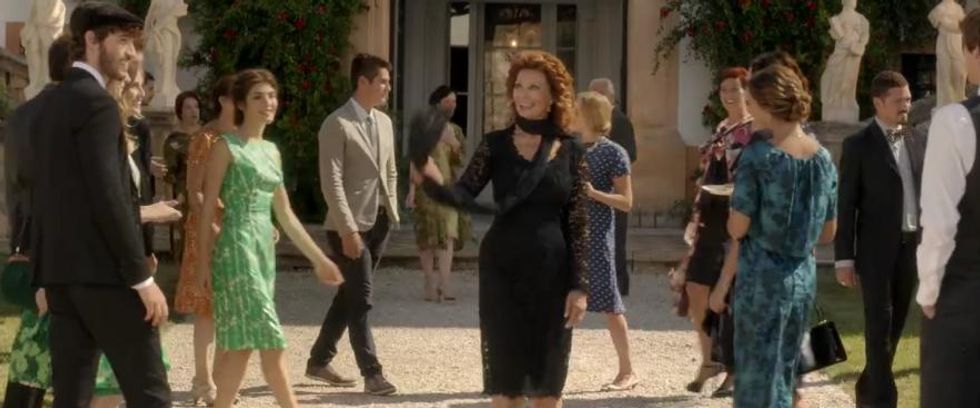 Rosa decides to give Ms. Loren the magic flora.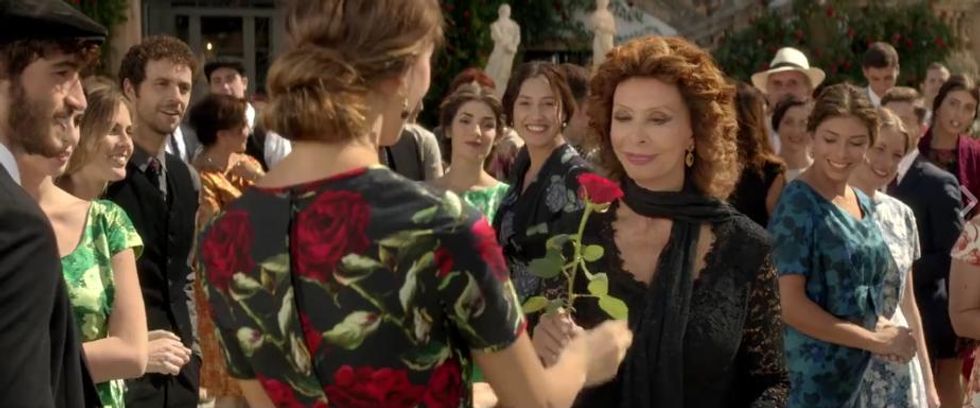 Sophia is like, "Thank you, fan" and says something in Italian.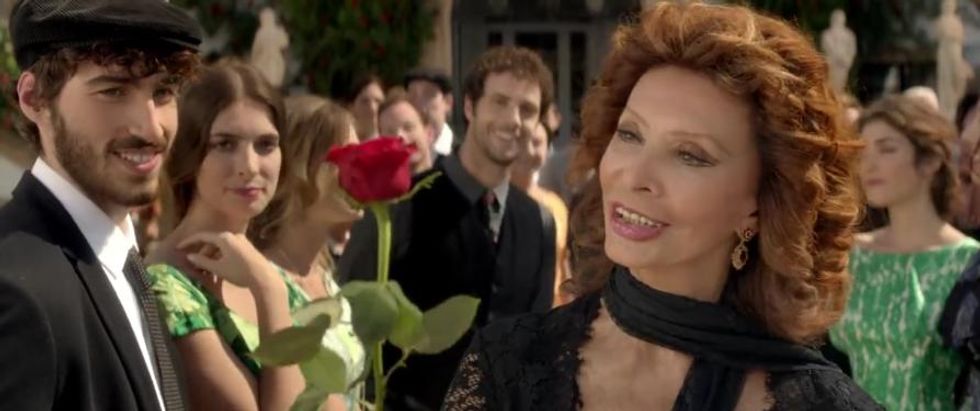 The best thing D&G has done in a while.
Watch below.