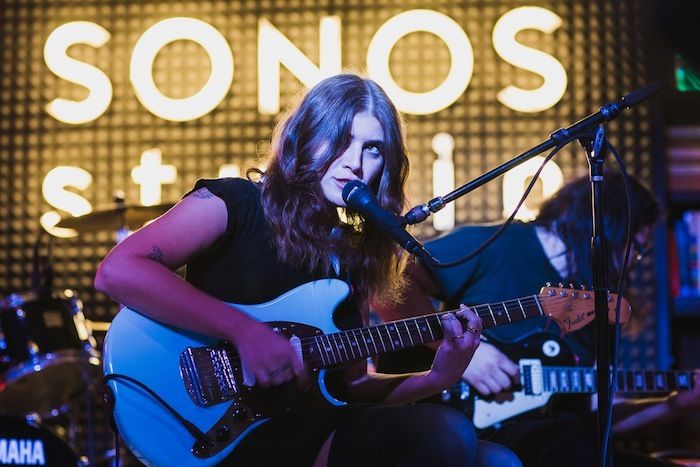 Best Coast. (Photo by Roger Kisby)
The California-based, "multi-zone digital music system" company, Sonos, is in New York City this week showcasing their wares in a unique setting. They've taken over a big chunk of the co-working space, Neuehouse, on 25th Street and brought in a group of musicians, DJs and visual artists and -- rather than just offering typical product demos -- they've found lots of clever ways to keep you entertained, and informed. For example:
Dev Hynes
(aka Blood Orange) collab'd an interactive light-and-sound installation with the Brooklyn-based design firm The Principals. Their floating electric "quilt" is suspended from the ceiling of a big room on the ground floor. Downstairs in the "screening room," there's a multi-channel art and video piece by the indie band Spoon and the Brooklyn-based artist JD Walsh. Other artists on hand for the week are Band of Skulls, Best Coast (who performed last night), Flight Facilities, ASTR, Nico Mulhy and many more. You can check out the full schedule of events
HERE
, but if you didn't already RSVP, you might have a hard time getting in.