Allée Sonia Rykiel
A year's worth of celebration for 50 years of fashion from the Sonia Rykiel brand was capped off with an unprecedented honor. In Paris' Sixth Arrondissement, the late designer was memorialized with an allée named after her — a distinction that no other Parisian designer has received.
It was the perfect place for creative director Julie de Libran to show a spring 2019 collection that became an ode to the late designer whose design prowess led to her becoming known as the "Queen of Knits," but the street wasn't just tied to her garments. It was also home to an organic Sunday market that Rykiel and creative director Julie de Libran had become regular customers and people watchers at.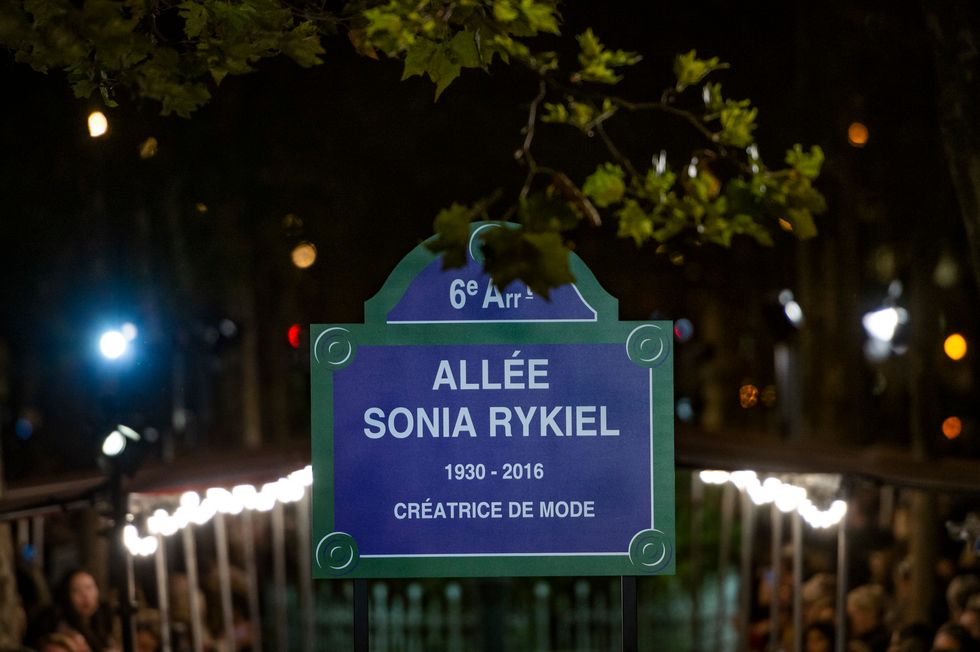 Take Your Child to Work Day
Fitting the cozy atmosphere of the Sunday market-inspired collection, De Libran sent kids and dogs down the runway alongside models. She even brought her child to work, having her son walk in the celebratory show with his Labrador retriever puppy.
Fishnet Knits
Crochet and fishnet bags frequently seen stuffed with produce at the market were translated into the design DNA of De Libran's latest collection. The knitwear was thrown over dresses, hugged the sides of cylinder purses, and peeked out from under skirts.
A Day of No Rules
For De Libran, the relaxed and nonchalant air that floats above her beloved Sunday market every weekend was the inspiration for a collection that refused to take itself too seriously. Everything from sailor stripes and jogging suits to sandals and oversized sweaters draped off a shoulder made its way down the runway.
Sustainable
Organic isn't just the domain of produce. Keeping with the themetic inspiration of "bio," the French word for organic, De Libran worked to create an eco-conscious collection with materials like recycled polyester and organic leather.